A real estate auction is a fast real estate sales process in which pieces of property are sold to the public through competitive bidding. Real estate auctions offer buyers a wide variety of under-priced real estate assets. Buying a house at auction can be advantageous for a person looking to fix and flip a distressed home or buy-and-hold a long-term investment.
A special thanks to LendingHome for sponsoring this article. LendingHome is one of the nation's largest hard money lenders and they fund up to 75% ARV and 90% LTV. Their 12 month loans come with rates as low as 7% . Get a quote from LendingHome in as little as three minutes.
Here's how to buy a house at auction in five steps:
1. Set Your Investment Parameters
Real estate auctions are good opportunities for both short-term fix and flip investors as well as long-term investors looking to own rental units. Real estate auctions list a range of properties at different price points and include such properties as single family homes, multi-family units, as well as some commercial properties and real estate notes. Further, auctions have listings for foreclosures, short-sales, and non-distressed REOs.
The first step when buying a house at auction is to set your investment parameters. Specifically, what are you looking for in a house and what are your constraints? Each parameter limits your investment search to more specific opportunities and helps you find an auction in the next step.
When coming up with your investment parameters, you should consider the following criteria:
Investment Objective and Time Horizon
You'll want to establish your specific investment objective and associated time horizon before you bid. These will affect your financing options as well as the size, location, price, and condition of the houses you bid on.
Fix and flippers and rehabbers, for example, look for properties that they can repair and sell quickly for a high "after rehab value" (ARV), which is the price of a home after it's been renovated. Short-term investors often rely on hard money loans which can provide them with more flexibility and costs and fees that fit their months-long total schedule. Buy-and-hold investors, on the other hand, look for houses with rental potential. Long-term investors often use conventional mortgages to fund their auction investments.
Financing Options for Real Estate Auctions
Your objective and investment time horizon dictate the financing options available. All-cash offers are the preferred method of payment for an auction. All-cash offers aren't subject to lender requirements and help facilitate quick transactions between the bidder and seller.
However, if you can't finance a real estate auction purchase all-cash, you'll need to obtain financing from a lender. This is where the investment objective and time horizon come into play. Short-term investors, such as fix and flippers, usually rely on hard money loans, like those provided by LendingHome, to finance their investment. Long-term investors, such as the buy-and-hold type, typically use conventional mortgages with longer terms.
These financing options affect your maximum auction budget. We discuss the different financing options in-depth below.
Maximum Budget
Your investment objective, time horizon and financing options available, among other things, determine your overall budget. Fix and flippers, for example, use hard money loans that have an after rehab value (ARV) limit. Many hard money lenders loan out between 65% to 80% of a home's ARV, which is the expected home value after the renovations are completed. This means that short-term investors might have to put down as much as 35%, limiting their budget.
Conversely, long-term investors rely on traditional mortgages that require roughly 20% down. This results in a maximum loan-to-value (LTV) ratio around 80% and sometimes also a loan-to-income (LTI) ratio around 50%, limiting a long-term investor's budget. The LTV ratio dictates how much of the total price a bank can lend and the LTI ratio helps bank assess the ability for borrowers to pay back the loan. Some long-term investors, however, can obtain FHA loans with only 3.5% down.
It's important to note that winning bidders are charged what's called a "buyer's premium." This is an additional fee paid to the auctioneer to cover all administrative expenses. The buyer's premium is typically around 10% of the winning bid and is disclosed at auction prior to the start. Make sure you leave yourself at least a 10% contingency to cover the buyer's premium.
Property Characteristics
Your investment objectives, timelines, financing, and maximum budget dictate the characteristics of the properties most suited for your needs. A house's size, condition, and geography, for example, are all characteristics you'll want to define when setting your investment parameters.
Long-term investors look for solid investments with rental potential, limiting the available options. For example, the size, condition, and geography of a house affects its occupancy rate and target tenants, as well as the size of the minimum down payment. A house's condition also affects the up front cost if it needs repairs and maintenance before it can be rented. Its geography affects long-term price appreciation, annual rental income, and the availability of tenants.
Short-term investors look for underpriced houses in poor condition, also limiting their searches. The desired size, condition, and geography of a house affects a short-term investor's down payment and "skin in the game." Since hard money lenders base their loan amounts on a percentage of ARV, the pricier a house the more money down it needs. A house's size, condition, and geography also affects the potential short-term profit of a fix and flipper.
What's more, the geography of a house dictates the contractors and / or property managers you'll rely on. Fix and flippers need to ensure that there are reputable contractors available to do the work when needed, while long-term investors need to look for established property management companies. If you're unfamiliar with an area, it can extend your overall investment timeline and cost you money. Better to stick to what you know.
Type of Sale
Real estate auctions list: short-sales, foreclosures, and non-distressed REOs. Not all types of sales are right for every investor.
Short-Sale – The sale of a property at auction than the amount an owner owes on a mortgage. The lender must agree to the "short payoff."
Foreclosures – A legal process where a delinquent owner forfeits the rights of his or her property. A home is considered "foreclosed" when it doesn't sell in a short-sale and goes to a foreclosure auction.
Non-Distressed REOs – A class of property owned by a lender. Occurs when a foreclosure doesn't sell at auction and the lending institution repossesses and sells it at an auction of their own.
Short-sales, for example, are quick to close and require an investor to move fast. Fix and flippers are the most likely to invest in a short-sale and many of them come in with all-cash offers. Long-term investors, on the other hand, might look for a non-distressed REO in need of little-to-no improvements and finance it with a conventional mortgage. Buying a foreclosed home can be suitable for both long-term and short-term investors, depending on their condition, size, and geographic location.
When you participate in a real estate auction, you'll compete against buyers of all experience levels and with access to a range of financing. Some are expert bidders with all-cash offers while others are first-time fix and flippers with a hard money loan. Regardless of the sale type, short-term investors and long-term investors are always looking for an opportunity and will frequent all types of auctions.
LendingHome is a good example of a hard money lender that finances all types of sales. Additionally, they have financial products that are suitable for short-term investors of all experience levels and backgrounds. Check out LendingHome's hard money offers if you're an all-cash buyer, rehabber, or fix and flipper.
2. Find a Real Estate Auction & Register
Real estate auctions are held both live and virtually. Live auction listings can be found on leading auction websites as well as through real estate agents and other industry professionals. Virtual auction listings can also be found on leading auction websites and through industry professionals, as well as on virtual auction sites.
A real estate auction listing contains such information as a property's type, size, starting bid price, required deposit, registration requirements, date of auction, appraisal, and more.
Where to Find a Real Estate Auction Listing
Specifically, the four ways you can find a real estate auction listing are through:
Online Resources – Leading real estate auction websites such as RealtyTrac.com, Auction.com, and Foreclosure.com, have auction listings for both in-person and virtual auctions. Virtual auction listings can also be found online on virtual auction houses such as RealtyBid.com, Hubzo.com, and Bid4Asset.com
Industry Professionals – Professionals within the real estate industry often know about upcoming auction listings. These professionals include real estate agents, brokers, and third-party foreclosure sales agents also known as "trustees." Bankruptcy lawyers and bankruptcy accountants are also good people to engage when looking for opportunities.
County Courthouse – Your local county courthouse has a list of all upcoming real estate auctions in the area. This option, however, limits your search to the local county. You can obtain real estate auction listing information either online at your local courthouse website or in-person at the courthouse itself.
Real Estate Classifieds – While somewhat archaic, real estate auctions still list properties in local newspapers.
Live Real Estate Auctions vs. Virtual Real Estate Auctions
Live real estate auctions are held in-person and are probably the kind of auctions you're most familiar with. Live auctions are free to attend and are open to the public.
Live real estate auctions require that all bidders register prior to attending the auction. You can register online by following the instructions found on the auction listing. As part of the registration process, you'll be required to provide certified proof of sufficient funds, which is typically a cashier's check made out to yourself that's equal to 5% of the opening bid price. The auctioneer usually verifies that you're registered and have the correct deposit. For more information on financing, jump down to Line Up Your Investment Financing.
If you win your live auction, you'll be required to pay between 5% to 10% of the closing bid price within 24 hours. Afterwards, you'll have 30 to 45 days to make payment in full and transfer the title. If you fail to make payment, the auction house keeps your down payment and re-auctions the house. Some live auctions also charge interest on the money owed until the full price is settled. We dive deeper into live auctions in the sections below.
Virtual real estate auctions, on the other hand, are real estate auctions that occur entirely online. Virtual auctions either happen in real-time like a live auction or can span the course of days or even weeks.
In these days-long auctions, participants have the opportunity to bid 24-hours a day, seven days a week, until the auction listing closes. Real-time auctions operate on a bidding countdown clock that's typically two to three minutes. If no one bids after the clock expires, the final bid is awarded the property. If someone bids within the time allotted, the clock resets.
Participants in virtual real estate auctions can even set proxies to automatically place a bid if someone outbids them. Think of a virtual auction as eBay for real estate properties.
Just like with live auctions, virtual auctions require that all potential buyers register online through the virtual listing. The registration process requires that bidders place a 5% deposit before bidding on a piece of property, which limits the maximum budget in a virtual auction. The deposit can be paid by cash, certified check, or credit card.
However, unlike live auctions, virtual auctions require that the winning bidder make full payment within a 24 hour period. If the bidder fails to make payment, the virtual auction house keeps the 5% down payment and re-auctions the property. Again, we take a deep dive into the virtual auction process in the below sections.
Types of Auctions
When looking at real estate auction listings, keep in mind that there are three different types of auctions. Each auction has its own requirements for bidding; this dictates the type of properties listed as well as the investors they attract.
Absolute Auction – A standard real estate auction where the sale of a property is awarded to the highest bidder regardless of its final price. There is no minimum bid amount; the property can sell for any price. Sellers in need of quick cash use an absolute auction. Banks, for example, sometimes hold absolute auctions for foreclosures or non-distressed REOs to recoup some of their delinquent loan. People in financial distress also hold absolute auctions for short-sales. All-cash buyers and short-term investors typically frequent absolute auctions.
Minimum Bid Auction – A real estate auction where a seller can set a minimum reserve price on the property. If the winning bid doesn't meet the reserve requirement, the property remains unsold. Minimum bid auctions typically occur during estate sales and sales of property where the owner isn't distressed. Banks will also sometimes conduct a minimum bid auction if they don't need to sell a foreclosure quickly and want to recoup a specific percentage of a delinquent loan. For these reasons, minimum bid auctions attract more long-term investors, although short-term investors also participate.
Reserve Auction – With this auction-type, the winning bid becomes an offer rather than the sale price. The seller reserves the right to accept or reject the winning offer. Again, this is most common when the seller isn't distressed, such as with an estate or with a bank, so it can be unattractive to short-term investors. Buy-and-hold investors, on the other hand, might find a good long-term investment in a reserve auction. However, fix and flippers can still find opportunities at a reserve auction.
3. Line Up Your Investment Financing
Hard money lenders and traditional lenders both allow investors to pre-qualify for loans prior to bidding on a house at auction. All auction participants should seek pre-approval so they can better understand their maximum budget. The two most common loans available to investors at auction are hard money loans for short-term investors and conventional mortgages for long-term investors. See how they compare in the table below and then read on for more financing information.
Hard Money Loan vs. Conventional Mortgage
Hard Money Loan
Conventional Mortgage
Best Use
Short Term Financing
Rehab / Renovation
Compete with Cash Buyers
Long-Term Investment
Minimum Down Payment
10% + of LTV
20% + of ARV
15 - 25% of Total Investment
Minimum Credit Score
Min. 550
640
Occupancy
Investment
Owner-Occupied or Investment
Fund Renovations?
Yes
No
Property Type
Single Family Home, Multi-Unit Property
Single Family Home, Multi-Unit Property
Loan Term
12 months
Up to 30 years
Interest Rates
7.5% - 12% (9% - 12% average)
4% - 6%
Points
>2.5
0 - 1 points
Approval Time
As little as 3 minutes
30 - 45 days
Mortgage Insurance Required?
Not required
Required if down payment is under 20%
Where to Apply?
Visit LendingHome
See Your Options
All-cash is the preferred type of financing when it comes to real estate auctions. This is because listings at real estate auctions move fast, and cash, since it isn't subject to lender requirements, provides maximum flexibility.
Remember that when you attend an auction, you'll typically have to show the auctioneer proof of certified funds equal a down payment of 5% of the opening bid. The funds can be either cash or a cashier's check made out to yourself, which you can transfer to the auctioneer. If you win, you'll have to make full payment in a timely manner, usually within 24 hours for a virtual auction and 30 to 45 days for a live auction. Also, winners must cover the buyer's fee, which is typically around 10% of the winning bid amount and goes to the auctioneer to cover administrative fees.
So, if you're looking to finance an investment without cash, you'll either need to obtain a conventional mortgage or a hard money loan. A conventional mortgage offers a longer timeline of 15 to 30 years, low annual interest between 4% to 6%, and a max amount of roughly 80% loan-to-value (LTV) . A hard money loan offers a shorter approval process, has a shorter term, funds up to 80% of the after renovation value (ARV), can cover renovations, but has a higher interest rate and lender fees.
Short-term investors typically rely on hard money loans such as fix and flip loans or rehab loans. Long-term investors usually use conventional mortgages with longer terms. Take a look at the differences between terms and use in the table below, and then read on for more information regarding hard money loans and conventional mortgages.
Hard Money Loans for Auctions
Fix and flippers, rehabbers, and other short-term investors often rely on hard money loans because of their quick approval and short loan term. Hard money loans include such things as fix and flip loans, rehab loans, as well as government-sponsored FHLMC HomeSteps loans for foreclosures.
Hard money loans are usually used to finance houses that are in need of repairs and maintenance. They have a short approval time and a short loan term between one month and two years. They're used by short-term investors to obtain quick financing and compete with all-cash buyers. However, hard money loans typically have higher interest rates than their conventional mortgage counterparts, and carry with them between one and eight points on the loan. This means that the loan will include a lender fee between 1% to 8%.
Hard money lenders such as LendingHome, for example, look for borrowers with rehab or flipping experience, a good credit score, an adequate financial position, and an attractive investment opportunity.
They'll typically ask you for your bank statements, a purchase contract, property documentation, an application fee, as well as ask you a series of investment-related questions. With lenders like LendingHome, rehabbers and flippers are required to fund the renovations themselves, afterwhich the lender will reimburse the borrower for the expenses. This acts as a pseudo down payment and ensures that short-term investors have skin in the game.
Make sure that you've been pre-approved for some financing before you attend your bid. You need to know with a high degree of certainty that you can work with a lender. LendingHome lets you go through their application process before attending and can provide you with a quote in as little as three minutes. In fact, LendingHome starts by asking you how far along you are in your investing process and helps you through the remaining steps.
However, even with LendingHome, you'll eventually need to know the address, appraisal, and property characteristics of the house you'll bid on. LendingHome uses this information to determine the houses potential after rehab value (ARV) and then loans you up to 80% of the ARV.
For more information on hard money loans, specifically fix and flip and rehab loans, check out our guide on fix and flip loans. If you'd like more information on FHLMC HomeSteps loans for foreclosures, read our article on buying foreclosures. Ready to see if you qualify for financing? Get a quote from LendingHome in just a few minutes.
Conventional Mortgage for Auctions
Conventional mortgages can permanently finance investment properties found at auction. Conventional mortgages are obtained through major financial institutions, mortgage providers, and mortgage brokers. While mortgages include such instruments as FHA loans, VA loans, as well as other types, the typical mortgage used by long-term investors to finance a real estate auction purchase is a traditional mortgage.
Conventional mortgages typically require that a house be near move-in ready. Further, conventional mortgages take over a month for approval, have a 15- to 30-year loan term, and have interest rates between 4% and 6%. For these reasons, conventional mortgages are usually used by long-term investors who expect to buy-and-hold a piece of property.
You can approach traditional lending institutions and seek pre-approval for a loan. You can then use that pre-approval, which includes the down payment, to confidently bid with a maximum budget in mind. Lending institutions will typically loan up to 80% of the total purchase price and they don't fund renovations.
Some investors also use conventional mortgages for "cash-out refinancing." What this means is that an investor purchases a house at auction all-cash and then searches for another auction opportunity. When a new opportunity arises, the investor refinances the first house with a conventional mortgage and uses the cash from the refinance to bid on the new house, afterwhich the cycle continues.
4. Participate in the Auction & Stay Within Budget
Both live auctions and online auctions have the same general bidding process. We talked to Brian Davis, Ernie Rafailides, Sepehr Niakan, all industry professionals, and asked them about the real estate auction process. According to them, once you've outlined your investment parameter, identified a listing, secured financing, and registered online, you should expect the following on auction day: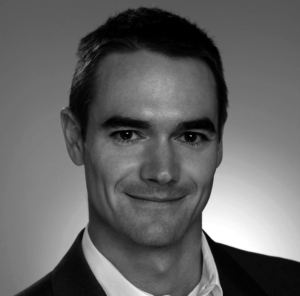 Brian Davis, the co-founder of SparkRental, tells us that for live auctions, the first thing is that "All bidders need to bring certified funds for the initial deposit. You can get a bank check made out to yourself, which you can then assign to the auctioneer if you win. The auctioneer verifies each bidder's funds and their registration information before the auction starts." You register online with the auction house prior to attending, and the typical deposit is around 5% of the opening bid price.
Brian goes on to tell us that "Before the auction starts, the auctioneer shares some brief information about the property. They'll explain the terms of the auction, such as the down payment needed and when the winner needs to settle by."
From there, the auctioneer starts with an opening bid and registered participants can place a bid with a numbered paddle (assigned to them during the registration process) or something similar. For a look at what a live auction might look like, check out this video below:
As you can see from the video, the auctioneer continuously tries to drive up the price until it reaches a final bid price. The auctioneer then gives participants a few chances to think the price over before awarding the house to the final bidder.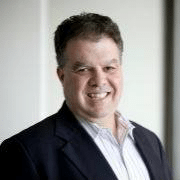 As a tip for new participants, Ernie Rafailides of Bayview Management reminds us that you should "Stand where you can see all the action. You'll want to know who's bidding – you may see the same players bidding at multiple auctions. Further, you don't want to rush the bid. See where everything shakes out; ultimately, you should have a price in mind and not be afraid to walk away."
Brian from SparkRental also mentions that "Auctions typically give buyers access to the property within an hour or two of the sale. Buyers don't have much time to evaluate the property's condition and decide on a max bid. If you don't have a contracting or home repair background, take someone with you who does, because you'll need to make a cost estimate on the spot." This means that you should always arrive at an auction early, check-in with the auctioneer, and walk the property as soon as possible.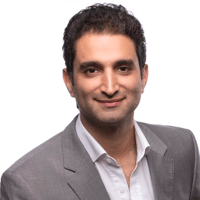 The virtual auction process is much the same. In fact, Sepehr Niakan of CondoBlackBook.com tells us that virtual auctions are "Just like any other bidding process. All participants are required to submit a 5% down payment during online registration. For real-time auctions, each bid resets the countdown clock a few minutes to allow time for the next bid, until the bidding stops."
Sepehr goes on to mention that for virtual auctions, "You are only allowed to bid up to the point where your deposit reaches 5% of the total bid amount, which limits your budget. You'll want to submit an online deposit equal to 5% of your max budget. Further, the virtual auction houses don't really care if you have the remaining 95%, because if you don't, they just keep your 5% deposit and relist the house, so be careful how high you bid."
Ultimately, Brian says it best when he tells us that "Most first-time bidders like to get a feel for an auction before they actually start bidding." You might want to participate in your first virtual or live auction without actually bidding.
5. Win the Auction & Close on the Property
If you did everything right and followed your parameters, your reward just might be a new investment property. If so, there's a specific process for both virtual auctions and live auctions that facilitates the sale. The general process is that you pay the winning bid amount and work with a title transfer company to transfer ownership and send you a certificate of title.
For live auctions, Brian Davis tells us that the auction winner is required to submit a total deposit between 5% and 10% within the first 24 hours. From there, "The buyer usually has 30 to 45 days to settle payment and transfer title. If the buyer fails to settle during this time, the deposit is usually forfeit. Most auctioneers require a specific title company to facilitate the title transfer, and you'll be provided with that information upon winning."
Once the title's successfully transferred, the winning bidder receives the certificate of title and the keys and officially owns the property. However, when it comes to winning a live auction, Ernie Rafailides tells us that "A gavel fee is usually awarded to the auctioneer. As the winning buyer, you'll be responsible for all settlement costs and transaction fees as part of the final price."
Ernie goes on to tell us that "Most importantly, from the final gavel to when you settle the full payment, some auction houses assess interest on the money owed. So, not only does settling fast speed up your property ownership, but it saves you money, too."
Sepehr Niakan points out that the winning process for virtual auctions is a little different. Winning bidders "Have to pay the full amount within 24 hours. You get a certificate of sale soon after, and then you'll typically have 30 days to transfer the title and own the property. Title transfer is facilitated by the online auction house. However, you don't get a free and clear title. You inherit everything on the title except for the original mortgage, if any." We discuss what to watch out for below in regards to title, liens, condition, and rights of redemption.
Other Things to Consider Regarding Real Estate Auctions
Sepehr brings up a good point. "Winning bidders," he says, "are responsible for any liens, condition issues, encumbrances, or something similar."
When looking to buy a house at auction, it's important to consider the following:
Bottom Line
Buying a house at a real estate auction is a unique way to invest in property and has many benefits. Investing in a house at auction can benefit short-term investors as well as long-term investors. By following the five steps for buying a house at auction, as detailed in this article, you'll be in a good position to snap up a great, undervalued property.
If you're ready to get financing lined up for your next real estate auction, check out LendingHome. They're an online mortgage provider that offers real estate investors 12-month mortgages with interest rates averaging between 7-12% with no prepayments penalties. You can get prequalified in minutes, see your exact rates, and be funded in as little as 15 days.