5 Real Estate Career Paths for Non-agents
When we think about the real estate industry, the first role that pops into our heads is a real estate agent. Although this may be the most popular role, it is certainly not the only real estate career path if you want to work with properties, finances, and clients seeking to buy or sell real estate. From mortgage brokers to home inspectors to notaries, take a look at the other successful real estate career paths that are open to you in the real estate industry other than becoming a real estate agent.
Learn about the different careers in real estate and see which one best fits your skills, interests, and experience.
1. Real Estate Appraiser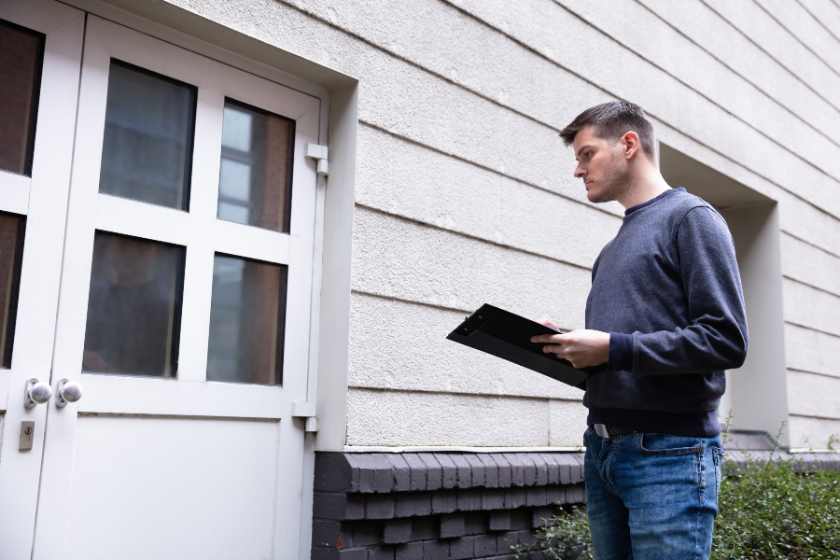 What an appraiser is: A real estate appraiser visits commercial and residential buildings to determine the property's market value. Appraisers should be familiar with the area they work in and understand the price points of properties in that area, so they can compare and contrast it to the subject property. In essence, they are doing comparative market analyses to make sure the purchase price reflects the fair market value of a property.
Who it's a good career for: This real estate career path is great for people who enjoy reading about market trends, understanding statistics, and examining characteristics of properties. You'll be responsible for writing reports and doing research on local properties to make an impartial determination on the value of properties.
How an appraiser is different from a real estate agent: Unlike real estate agents who work directly with buyers and sellers in a real estate transaction, you will be working for lenders, banks, and government agencies. You can work directly for appraisal companies outsourced by companies that need appraisal services or be employed by a bank or lender to do appraisals specifically for their needs.
Average salary for an appraiser: Appraiser salaries vary based on the number of hours you work and the level of your license. For full-time appraisers, you can expect to make anywhere from about $69,000 to $87,000 a year.
Education required and why: You'll be required to have a significant amount of education to become a licensed real estate appraiser. The Appraiser Qualification Board requires 75 credit hours in addition to the state requirements, which differ state by state. In addition, as you upgrade your license further, education hours and on-the-job training are required.
Similar to real estate agents, you're required to have a license to appraise properties. This is because you must be able to use analytical skills to assemble statistics, facts, and opinions of the value of a property. Also, you will be factoring in large sums of money for clientele, which need to be accurately portrayed in your estimates.
After reading through these articles, take a look at McKissock Learning, the top choice for appraisal education. It offers prelicensing education as well as license upgrades, continuing education (CE), and exam preparation. In addition, you can purchase the annual membership option to gain valuable resources and learning materials to enhance your career through the year.
2. Contractor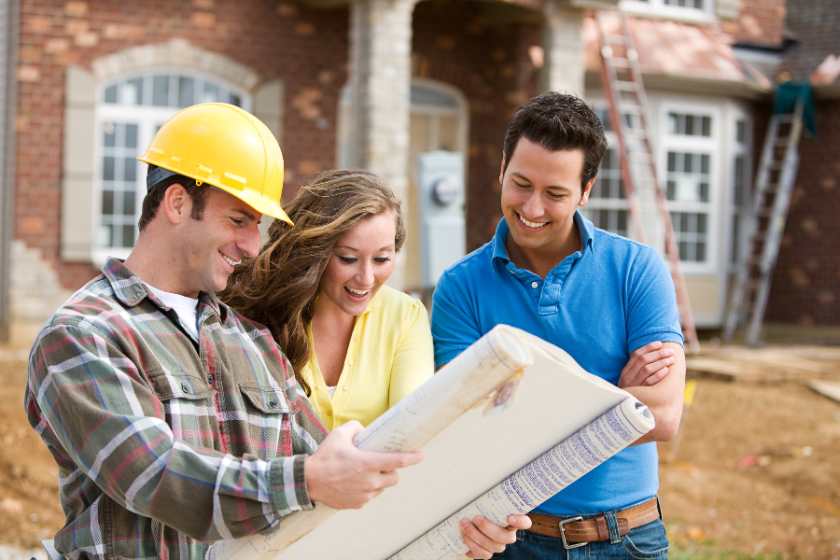 What a contractor is: There are several types of contractors, but if you're looking to remain within the realm of residential and commercial properties, you'll be considered a general contractor or subcontractor. Your role will be to organize, supervise, and implement the elements of a building project. For example, you may be hired to renovate a kitchen, or you can work on larger projects like a housing development.
In addition, you'll be required to make sure that all aspects of the project are compliant with local and national laws and regulations. You'll be responsible for paperwork, billing, ordering materials, and other administrative tasks to ensure the job is done correctly and within a certain time frame.
Who it's a good career for: This is a great career for an individual who is well-organized, detail-oriented, and has excellent communication skills. Being a multitasker is necessary for anyone who chooses the real estate career path of a contractor since you'll be in charge of balancing tasks and managing a crew of workers.
How a contractor is different from a real estate agent: Although you will be working directly with properties, this career path differs greatly from a real estate agent role. Agents come in when a property is ready to be sold or purchased, but the contractor has the unique perspective of seeing the home in its original condition or sometimes before it is even built.
While you may sometimes work directly with a homeowner to renovate a property, you also will be able to work with investors, home-flippers, or larger companies. Typically, homeowners will renovate portions of a property, while the other aforementioned owners may require a complete rebuild or entire housing development project.
Average salary for a contractor: General or subcontractor salaries range based on your location and experience level. Once you are established, you can expect to make anywhere from $70,000 to $95,000-plus per year.
Education required and why: Education for contractors varies by state, but they are required to have a high school diploma or GED and continuing education afterward. Further education can either be college-level or on-the-job experience-based education. You'll also have to submit an application, pass a contractor exam, and pay additional fees in order to obtain your license. Again, these requirements can vary per state.
Contractors, like real estate agents, are required to have licenses to practice their craft. It is especially necessary for contractors since you are dealing with electricity, plumbing, architecture, and other aspects of a home that can seriously injure yourself or others if it is not done correctly.
For a one-stop shop for all your contractor education needs, check out Builders License Training Institute. It offers prelicensing, CE, and professional development courses for every stage of your career and provides classes in all 50 states. Keep up with your studies via video, audio, and print accessible on any device.
Visit Builders License Training Institute
3. Home Inspector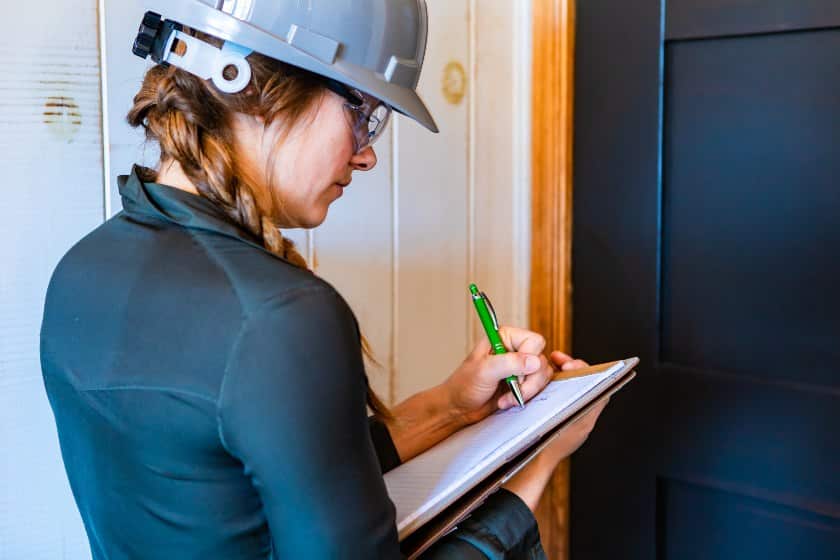 What a home inspector is: These are real estate-related professionals who are hired to inspect residential properties on behalf of homebuyers. Your role will involve identifying any technical or structural issues that are in need of repair before the buyer purchases the home. Since each state has different insurance requirements, you'll be required to complete inspections compliant with your state's laws and regulations.
Who it's a good career for: Individuals who have knowledge or want knowledge in technical aspects of a home, like electric, plumbing, and structure. Inspectors must be meticulous and be able to explain the aspects of the home that are incorrect so they can be fixed and compliant with the laws governing the particular state they are located in. They must also be quick with paperwork because inspection time frames during a home purchase are short.
How a home inspector is different from a real estate agent: A home inspector is typically employed by a home inspection company or has their own firm. Real estate agents and homebuyers will reach out to the company to employ the services of an inspector. So while the home inspector does work directly for the homebuyer, like a real estate agent, they are there to give an unbiased opinion of the home's condition regardless of who is paying for their services.
Average salary for a home inspector: According to ZipRecruiter, the yearly average wage of a home inspector is about $61,000. This will vary depending on location and the number of hours you work per week.
Education required and why: There are no standardized licensing requirements to become a licensed inspector, but most states require you to complete around 60 to 140 hours of education and pass an inspector exam. In addition, you are required to do a specific number of hours per state of on-the-job training under the supervision of an experienced inspector to gain knowledge and reputation in the field.
Similar to a real estate appraiser, home inspectors are required to gain experience through on-the-job training in order to provide an unbiased opinion of the condition of a home. Your expertise in identifying deficiencies in a home is quintessential to your success. Homebuyers and sellers rely on your knowledge to negotiate or renegotiate the price of the home and repairs required to obtain homeowner's insurance and complete a sale.
Whether you're looking for traditional in-person classes or online learning, American Home Inspectors Training (AHIT) is a great place to start or continue your home inspector training. It provides physical textbooks and tools to guarantee that you get a jump-start on your career. In addition, exercises, practice questions, and a national exam prep book help ensure home inspectors are ready to ace their exam on the first attempt.
4. Mortgage Broker or Loan Officer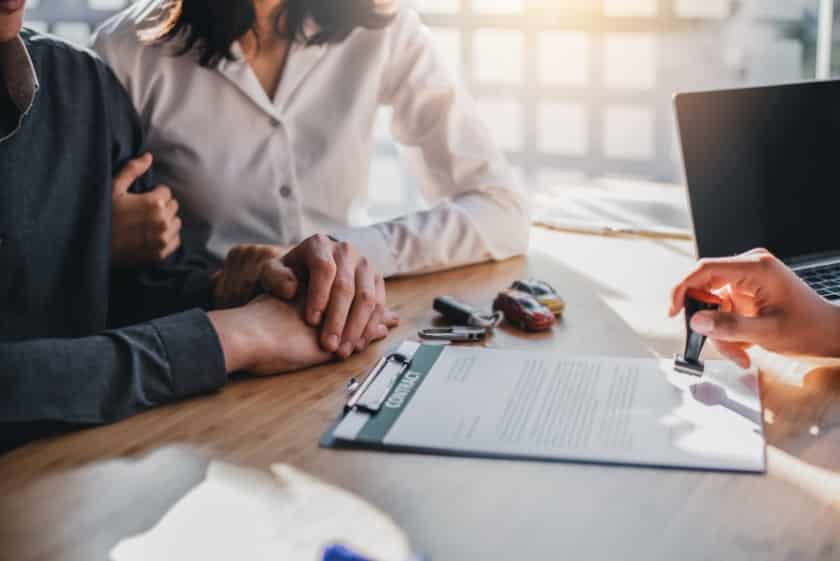 What a mortgage broker and loan officer are: A mortgage broker and loan officer are both considered mortgage loan originators (MLO) and are similar in that they both help homebuyers prepare for the financial process of purchasing a home using a loan. Both professionals will assist clients with completing a loan application and securing financing for the client, but there is a distinct difference between them.
A loan officer works for a specific mortgage lender, bank, or credit union and offers mortgage rates and programs from only this particular lender. Mortgage brokers work with multiple lenders to find the lowest rates and programs available to their clients borrowing money.
Who it's a good career for: Becoming a mortgage broker or loan officer is a great fit for math-minded individuals who like to work behind a desk and organize the paperwork for real estate transactions. In addition, you'll be required to explain the process and available programs to homebuyers, so being able to educate others on the process will be necessary for building a reputation and generating more clients for your business.
How a mortgage broker and loan officer are different from a real estate agent: A real estate agent is a salesperson of property, while a mortgage broker or loan officer is a salesperson of mortgages. The major difference between them is that the MLOs are not only working with the homebuyers but also directly with the financial institutions.
Average salary for a mortgage broker and loan officer: According to ZipRecruiter, the average salary for a mortgage broker is about $77,000 and about $69,000 for a loan officer. A mortgage broker is typically paid about 1% to 2% of the loan amount, and a loan officer is paid via commission from the lender they work for.
Education required and why: Mortgage brokers and loan officers, or MLOs, are required to have a high school diploma or GED, but not required to have college-level education. The Secure and Fair Enforcement Licensing Act (SAFE) mandates all mortgage loan originators to have a license. In order to do so, you'll have to complete 20 hours of education and pass the Nationwide Multistate Licensing System and Registry (NMLS) exam to become licensed.
5. Notary Public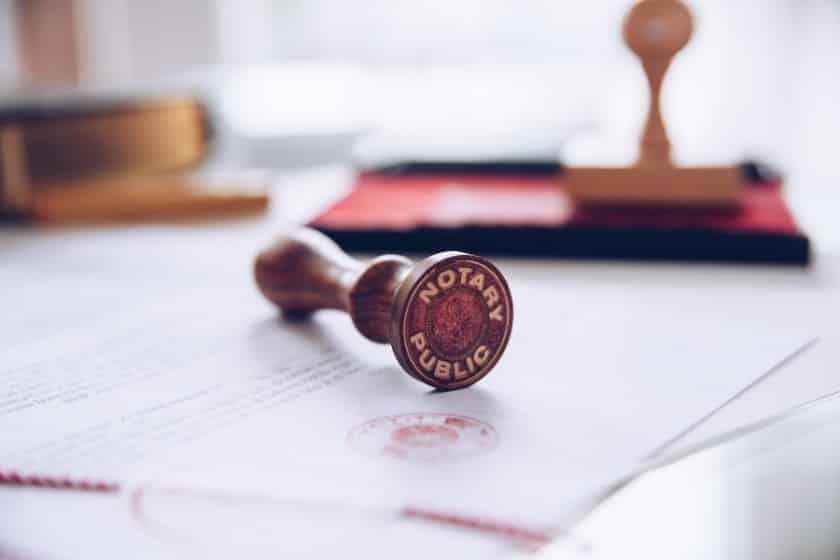 What a notary public is: A notary public, or notary, is an official who is an impartial witness while clients are signing important documents. Individuals can bring various documents, like lease, mortgage documents, and deeds, to you, and you are responsible for verifying their identification and watching them willingly sign the documents to make them official record. You are then required to sign and stamp these documents to guarantee they are not fraudulent.
Who it's a good career for: This real estate career path is an excellent choice for people who are organized, efficient with paperwork, and accurate. It is also helpful if you have a background in reading legal documents so you can help your clients decipher what they are signing.
You can work for a notary company, real estate agencies, financial institutions, or work independently. In addition, if you like to travel throughout your state, you can seek employment as a traveling notary who goes to people's houses to get signatures for documents.
How a notary public is different from a real estate agent: A notary is different from a real estate agent because you are specifically focused on the paperwork aspect of the deal rather than the properties. Agents do handle paperwork, but notaries are necessary to make the documents official and usually play their role toward the end of the transaction.
Average salary for a notary public: Much like the other professions on this list, a notary's salary depends on the state because the state sets limits on how much money a notary can collect for each service they perform. The average base salary for notaries is $15.16 per hour, but that can vary depending on the number of hours you work and if you are traveling, which then can then include mileage and additional fees.
Education required and why: The amount of education required varies per state, but most states require you to complete a notary course as well as pass a written exam. You'll then file official paperwork with the state where you reside and obtain a notary stamp and notary journal to keep a record of all notary services you've performed.
Like becoming a real estate agent, notaries must pass a written examination, so the state can certify that they are aware of all laws and regulations surrounding the signing of official documents. Notaries must verify the identity of the individuals signing the documents to protect themselves and the clients.
Bottom Line
Even if you don't want to be a real estate agent, there are many other real estate career paths you can embark on to be part of this industry. From mortgage brokers to notaries to contractors, there are different careers in real estate waiting for you. Depending on whether you want to work in the field or behind the scenes, you can successfully work with real estate clients, properties, and finances without becoming a real estate agent.