Real estate scripts for cold calling are pre-planned phone conversations that help establish a connection with a possible buyer or seller. Cold calling scripts ask questions about buying/selling interest, property details, and availability for follow-up. These cold calling scripts are best for new or nervous agents that need a reference point during a call.
Cold calling scripts are quite useful in helping all kinds of agents conduct their calls in a similar manner. However, having a script isn't the only way to be prepared. Try using real estate software that can connect you with qualified seller and homeowner lead data. REDX is a company that provides vetted leads for expired listings, FSBOs, pre-foreclosures and more. Visit their site today and they'll waive the $149 set up fee so you can see if their real estate software can be as useful as scripts can be.
Download All 10 Templates For Free
If you need cold calling scripts for leads from referrals, online advertising, or farm area prospecting, then download these 10 free real estate cold calling scripts and customize them to create the perfect approach for each type of lead.
10 Real Estate Cold Calling Scripts
These 10 real estate cold calling scripts are aimed at helping agents connect with new leads by offering compelling listing information and success stories in an authentic, engaging way. The primary goal of all real estate cold calling scripts is to try to get the lead to agree to let the agent handle a listing sale or purchase. Each one should address the pain points of the lead and help them move past any objections.
Here are the top 10 real estate cold calling scripts:
Script 1: For Sale by Owner (FSBO)
Hi, I am calling about your home. Are you the primary homeowner?
I'm (name) with (real estate company). I see that your house is for sale, and I'm wondering if your asking price matches my research about the possible sale price of your house. How much are you asking? (listens)
Ah, I think you can actually get more for your home. I've compiled marketing data that shows houses in your area with the same features are selling at (insert price) and take an average of (insert days) to sell. A good real estate marketing plan can increase the possibility of sale and decrease the number of days on the market — both while ensuring a higher sales price.
Would you be interested in discussing how I can help you make this happen? (wait and listen)
The goal of this script is to help homeowners understand the unique value you offer as an agent, showcasing your ability to sell their listing faster and at a higher price than they could do themselves. Most FSBO homeowners do not engage an agent because they do not want to pay fees or believe that they can do it themselves more easily or cheaply.
To overcome this objection, prove your worth early in the discussion with some research about their property. Explain how you would market their home to help them make the sale quicker or get them more money for their property. Keep in mind that the ultimate goal of this call is to get an initial appointment so you can make a presentation or deliver a free report.
Script 2: Expired Listings
Hi, I'm (name) with (real estate company). Is this the homeowner?
The reason for my call is that I noticed that your home listing expired on (insert date). Have you decided to relist your property with the same agent? (wait and listen)
(If no or undecided) When I reviewed your property listing, I noticed one thing that we can do to improve your sales approach. Would you be interested in finding out how we can correct that one thing? I'd love to discuss the possibility of listing your property with me and how I can help attract more interested buyers. (wait and listen)
(if yes) Well, I'm glad you've decided to relist. If you find that your agent isn't getting you the offers you want or need, I'd be happy to step in and offer a different approach. Feel free to call me anytime to discuss a different marketing strategy that can help increase buyer offers.
The goal of this real estate cold calling script is to get a homeowner to relist their property with you. You can use this expired listing script to let the seller know that you have an approach to selling their home and their previous listing problems can be fixed by listing with you.
The seller might be distrustful of agents, as their previous agent failed to sell their property. Focusing on one thing to fix about the listing gives the owner a place to start and encouragement that the task of selling their home is something they can handle with the help of the right agent. Suggest an appointment to review the efforts of the last agent and highlight the one way that you would promote their listing differently to attract buyers.
Script 3: Online Buyer Lead Script
Hi, I'm (name) with (real estate company). I received your information from the form you filled out online requesting a (marketing report/property information). Do you remember filling out this form? Is now a good time to talk? (wait and listen)
The reason for my call is that I wanted to confirm that you received the information I sent you, introduce myself, and answer any questions you might have. I have been an agent in (area) for (X) years. Last year was a record for me, actually; I sold (X) homes and helped (X) people find new homes — many in the area you're interested in. That community is truly unique; it offers (list features of the neighborhood/community).
I know for a fact that some new homes are coming on the market soon in (community of interest to the lead). Would you be interested in seeing some of them, or perhaps meeting to discuss your home buying needs? (wait and listen)
The goal of this script is to move an online lead into a real meeting. You need to remind the lead that you are contacting them because they asked you for a piece of information or details about a listing. This gives you a reference point on which to build a conversation and relieves the tension of a cold call.
A lead from an online source might submit several requests while browsing, so they might not remember you or the information they asked for immediately. Be upfront about who you are and how you collected their contact information so they are reminded of their request for information from your site/landing page. If they have not yet reviewed that information, offer to call back at a set time or schedule an appointment in the future to discuss the information you shared.
Script 4: Review/Referral Real Estate Script
Hi, (insert buyer name). It's (name) from (real estate company). I helped you buy your home in (neighborhood/community) in (date/season). I recently sold a home in your area and thought about you. How are things going? (wait and listen)
(After chatting for a few minutes) It is so good to hear that you are happy with your home purchase. I thoroughly enjoyed working with you, and would love to help you if you need any real estate guidance in the future.
Also, would you mind if I send you a review link so you can share your experience? I know other homebuyers want to know how I work as an agent and prefer to hear from clients. (wait and listen)
The goal of this cold calling script is to touch base with past clients and ask for referral/reviews. Once a client buys a house, you should touch base with them regularly and make it clear you are available to help any of their friends or family who need real estate services.
The good news is that these leads are already familiar with you and will happily field a cold call. Calling every six months to check in with past clients maintains a mutually beneficial relationship; they share leads with you and you offer ongoing real estate advice and guidance. If asking for a review, be sure you follow up after the review is completed to thank them.
Script 5: Probate Lead Script
Hi, I'm (name) with (real estate company). Is this the homeowner?
I understand from (name) at (company) that you have experienced a loss in your family. I am sorry for your loss. I know the last thing you need to deal with right now are the logistics of managing that family member's home. I am contacting you to see if you have considered selling the property and if there is anything I can do to help.
I understand this might not be a good time to talk, but could we set up a time to discuss your needs and how I can help you? (wait and listen)
The goal of a cold call for a probate lead is to establish a connection with someone who has inherited family property and wants to sell it. It will be easier if you are able to use a connection they already know — such as a lawyer or a friend — as a reference to build trust. You want to gently let the person know that you are available when needed.
Keep in mind the seller might be in the middle of a million legal and personal decisions at the time of contact. Be gentle in your approach and understanding of their grief. If the seller sounds upset or disconnected, then call back another time. Hand-holding will be required because — although this is a decision they will need to make — it is a very difficult time.
Script 6: Dangling the Carrot Script
Hi, I'm (name) with (real estate company). Is this the homeowner?
The reason for my call is that we have buyers currently looking for homes in your neighborhood. In fact, some have indicated they would gladly pay as much as 20% above asking prices so they could move in quickly. Would you consider selling your home if you had someone lined up to buy it? (wait and listen)
I know choosing to sell your home is a big decision, so I understand if you need to take some time to think about it. At the very least, can we schedule a meeting to talk about your thoughts and concerns? When would be good for you? (wait and listen)
The goal of this script is to suggest a sales opportunity to a homeowner who hadn't yet considered selling their home. The demand for properties in their neighborhood — and, therefore, the high sales price — will spark interest. This script takes advantage of the curiosity of the homeowner and starts them thinking about the possibilities of living somewhere else. If they do show interest, offer to meet them to do a quick pricing assessment and book an appointment.
These are individuals who will likely say they are not interested because the idea seems like a shock, but leave them with a stat about their neighborhood prices and be sure they have your contact information. They will almost certainly bring it up later and start considering where they would move. Be sure you follow up with these individuals in 30 days to gauge interest.
Script 7: Leveraging a Recent Sale Script
Hi, I'm (name) with (real estate company). Is this the homeowner?
I recently sold a property down the street from you (details about the sales price) at (address). That's (dollar amount) more than the average sales price in your area, which means buyers are really wanting to buy in (contact's development/community).
I was wondering: Have thought about selling your home and if you knew you could get a fantastic price for it? (wait and listen) 
The goal of this script is to have homeowners recognize that if their neighbors sold their home for $X, so can they. Sometimes people don't list their homes because they are unsure what the prices are in the neighborhood. By leveraging a recent sale, you show homeowners two things: the potential of listing their home and that you are the agent to do it.
You can expect a response to this script to be muted. Most homeowners will likely not have considered selling. Still, make sure you talk about the sale you just completed — how quickly it was done, how high the price was, and how many offers the homeowner was able to review before agreeing to a final sale. Close the call with an offer to do a complete home valuation free of charge, no strings attached.
Script 8: Heavy Sales Neighborhood Script
Hi, I'm (name) with (real estate company). Is this the homeowner?
As you know, our neighborhood market has gotten really hot. For example, one house sold for (insert details). The house at (property address) sold for (insert details).
I was wondering if you have considered listing your home now that the values are higher than they've ever been. There is a lot of demand for homes like yours and there aren't many for sale right now. (wait and listen)
People live busy lives and often don't stop and consider that their home would likely sell as quickly as those around them — for significantly more than the home's value. The goal of the script is to get them to take a step back and consider the sales climate in their area and what that can mean for them in real dollar amounts.
Potential responses to this script will vary. Some will be aware of how "crazy" their neighborhood prices have gotten and others will not realize the value of their own home. Your goal is to emphasize how these conditions don't last forever and to schedule an appointment to give them a quick pricing assessment.
Script 9: Known Person Cold Call Script
Hi (contact name), this is (name)! We know each other from (child's party, neighborhood events, religious organizations, etc.) How have you been? (engage with questions and information about what you've been doing)
I was calling because, as you might know, I'm a real estate agent for (brokerage), and I'm just touching base with friends and family to see if they've thought about upgrading, downsizing, or selling their home. Have you considered it, given the market right now? Buyers are really hungry for places like yours! (wait and listen)
This script gives you a way of both reconnecting with someone you know and offering them a service. Statistics show that if an individual is going to sell their home, they are more likely to list it with an agent they know or are referred to by friends or family. By calling this contact, you are ensuring you are top-of-mind if they need a trusted agent to handle the sale of their home.
The known person script provides a great opportunity to keep the mood casual but still remain productive. Also, connecting with this contact, even if they are just on the periphery of your network, gives you access to their network as well.
Script 10: Job Interview Script
Hi, I'm (name) with (real estate company). Is this the homeowner?
I know it might be odd getting a call out of the blue, but I've been selling a lot of properties in the neighborhood, and was wondering if you knew when you might be putting your home on the market? (wait and listen)
What would you be looking for when you hire your next agent? (Listen, and start a conversation about buyers you have, how many listings you've sold in the area quickly, and what makes you different).
The goal of this script is to immediately connect with the homeowner over the cold call and get the job as their seller agent. Most homeowners will, at some point, be interested in selling their home; capitalize on this eventuality by letting them know you are the person to help them do it. Listen to their responses, push a bit for them to give you responses, and showcase your own hustle.
Because you are treating your phone conversation like a job interview, the seller needs to learn to trust you before you can be their agent. The ultimate goal is to schedule an appointment so you can assess the value of their home or discuss a strategy for selling it. Show off your expertise and how you will put it to work for them before you get the listing.
9 Pro Tips for Using Real Estate Scripts for Cold Calling
Cold calling can be one of the hardest real estate lead generation strategies for agents to execute successfully. Even with a good real estate script, learning how to personalize the message, deliver knowledge effectively, and move the sellers toward listing or buying is a challenge. With this in mind, we tapped nine top professionals for advice on cold calling.
Here are the top nine tips from industry professionals on how to use real estate scripts:
---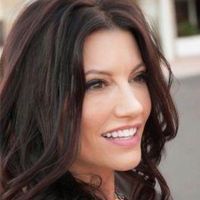 ---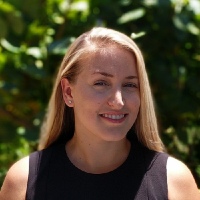 ---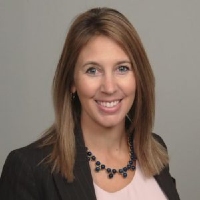 ---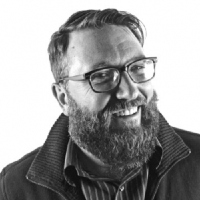 ---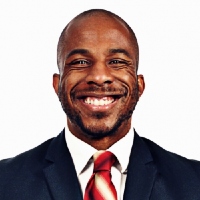 ---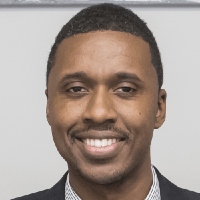 ---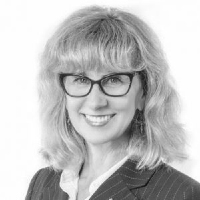 ---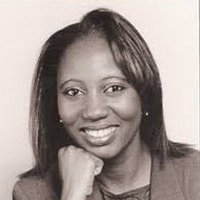 ---

---
Frequently Asked Questions (FAQs)
Where do I get leads for real estate cold calling?
You can get cold-calling contact information for FSBO and expired leads through a service like REDX for $59-$79 per month. You can also get leads for cold calling through lead generation tools like BoldLeads.
Do I need a separate phone number for cold calls?
Yes. You should use a different phone number for cold calling that is strictly for business. This protects your private information, i.e., your private phone number. To make cold calling easier, you can use can use a service like RingCentral to forward your calls from your business number to your personal phone.
What is the best time and day to make cold calls?
According to recent statistics, 4 to 5 p.m. is the best window of time to cold call a prospect and Thursday is the best day of the week to do so. While most people give up after calling a prospect only twice, research also shows that it takes the average person almost eight attempts to reach someone by phone.
Are there other types of real estate scripts?
Yes. If you are not interested in cold calling, then you might want to test prospecting letters to see if you get better results. While you do have to print/mail these real estate prospecting letters, they stand out from more commonplace calls and email, increasing the likelihood of a response. Check out some of our great free real estate prospecting letter templates.
Bottom Line – Real Estate Scripts
Many real estate agents spend hours trying to create the ideal cold calling script to reach out to leads. Our 10 free real estate cold calling templates will help you quickly touch base with FSBO, probate, expired listings, advertising, and online prospects. Real estate scripts are great for new or nervous agents who want a starting point for connecting with new leads.