11 Tips for Choosing Real Estate Company Names (+ Examples)
Real estate company names are critical to your business success, as they define your brand, make you stand out from the competition, and help clients remember you. Real estate company names should represent a brokerage's culture and mission and set the groundwork for growing the brand. The most effective real estate names have excellent recall—short and memorable names evoke emotions and highlight a brand's unique selling point (USP).
If you're struggling to think of a great name, it helps to let a creative strategist brainstorm with you. Through Fiverr, find a marketing or business expert who can provide you with a list of potential real estate business names for as little as $5. The only hard part will be choosing your favorite.
Here are 11 tips and company name examples to help you decide on the best real estate company name for your business:
1. Incorporate Searchable Keywords
With the abundance of real estate advertisements your audience constantly receives, real estate company names should clearly communicate who you serve and what you do. Consider naming your business with words people are likely to type into Google when searching for real estate help, like "Colorado Homes" or "Colorado Springs Real Estate." This makes it more likely that your business will appear in search results when potential clients need you the most.
To generate some keyword-focused name ideas, ask yourself what people search for when they want to buy or sell a house. Are they searching your county name, city name, region name, or perhaps the name of a lake or other landmark? Using a geographic keyword is often the best way to incorporate a keyword and make your company stand out. For instance, instead of simply choosing a name like "Inspire Real Estate," you could adjust your name to be "Inspire Denver Real Estate" or "Inspire Lake Erie Real Estate."
Once you've brainstormed some potential keywords, check their search volume in Google Keyword Planner. It will show you the average number of times each keyword is searched, the competition level (low, medium, or high), and keyword data for related keywords.
Examples & Why They're Effective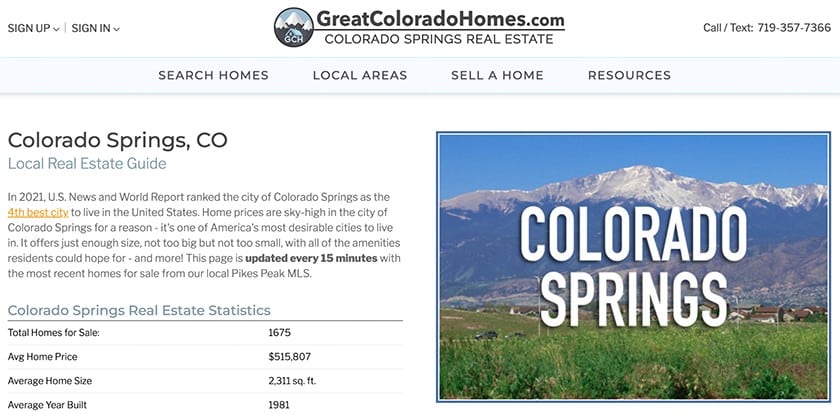 ---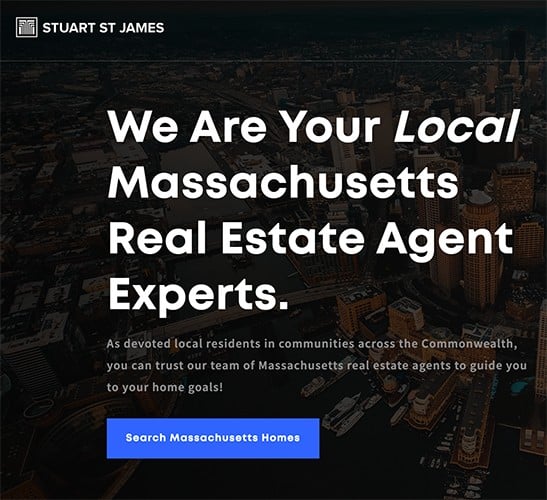 ---
2. Reference Nature in Real Estate Company Names
Every region includes different elements of nature, which could be used to create a great company name. For example, beaches and palm trees differentiate Florida from Ohio, where there are many forests and a very different climate. Referencing local nature can make real estate names stand out and create imagery to be more memorable to clients.
Examples & Why They're Effective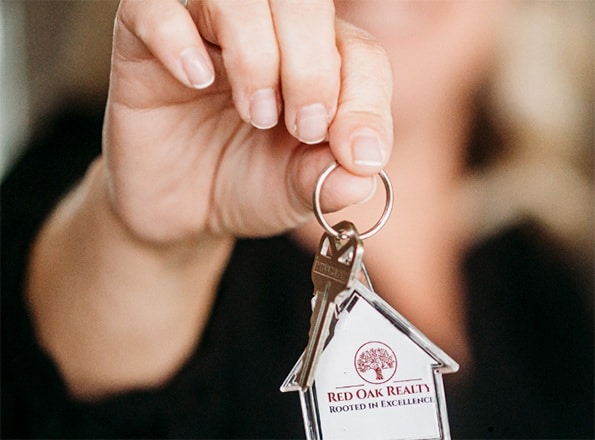 ---

---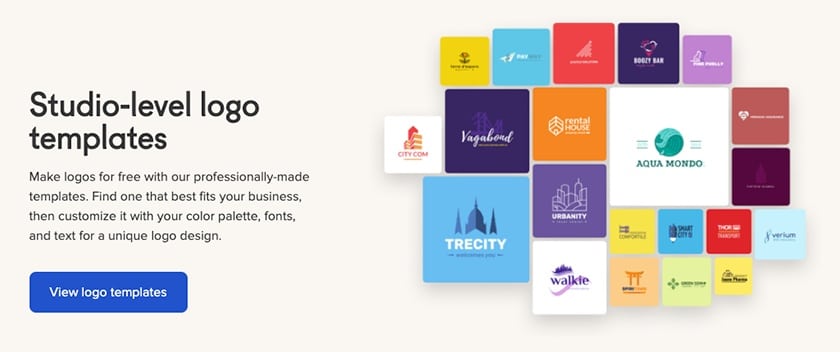 ---
If you're looking to incorporate nature and your name into your brand, make your own unique logo using VistaCreate. It's a graphic design software with a free logo maker. By using VistaCreate, you can easily access thousands of logo templates and customize a beautiful, interesting logo with your new real estate name.
3. Consider Using Your Last Name
It's extremely common for real estate teams and companies to use their last name as their business name. This can be effective if it's done with a thorough strategy, but it can also create some unnecessary obstacles. One of the main reasons for this is that some last names aren't especially easy to remember.
For instance, my last name is "Strozyk," which is uncommon and doesn't roll off anyone's tongue. Naming a real estate company "Strozyk Realty" would make it difficult for anyone to remember, let alone spell, in a Google search. On the other hand, if you have a simple or common last name like "Smith" or "Miller," the company names might not stand out or be memorable. However, first or last names that are easy to spell and remember can work well, like "Hickman Real Estate Team" and "The Brett and Julia Team."
As the owner of a real estate company, using your last name as the title can also be confusing to new buyers or sellers. If you are the title of your business, they might expect to always work directly with you, instead of with one of your team members. In addition, if you ever decide to sell your company, it can be difficult to sell branding built solely around you.
With that said, using your first or last name can be effective and memorable. Make sure you take all considerations into account before deciding on the best real estate company name.
Examples & Why They're Effective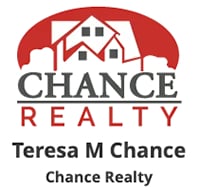 ---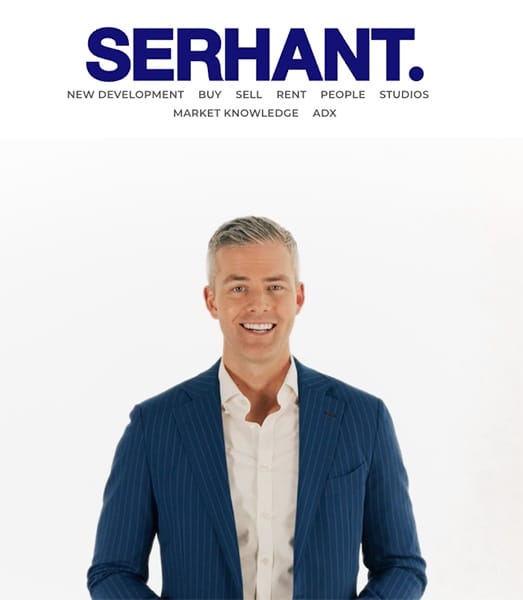 ---
4. Highlight Your Core Value Proposition
One of the most important real estate business name suggestions is to include your unique selling proposition (USP), core values, or your mission. Of course, you can't fit all that information into one real estate company name, but it should be a primary consideration. By strategically combining your real estate name, logo, and slogan, you can communicate effectively through your branding.
Ideally, your name should reflect the principles you stand for and the feelings you want to evoke in your clients. To get clearer about these values, ask yourself questions like these:
Why is your potential client buying or selling a home?
What are they afraid of?
What are their emotional needs during the process?
What needs will buying or selling a home help clients meet?
Once you have the answers to these questions, think about a name that will resonate with your clients' needs and your non-financial goals. For example, "Agent Hero" is the name of a real estate company where homebuyers and sellers can work with agents who are veterans or military spouses.
Examples & Why They're Effective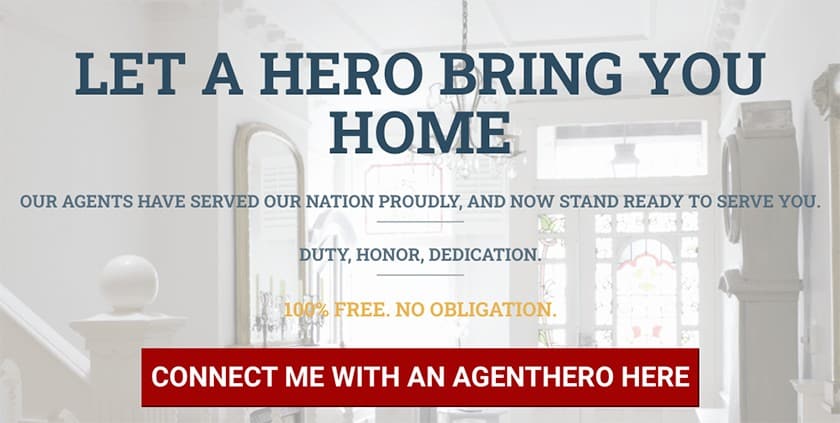 ---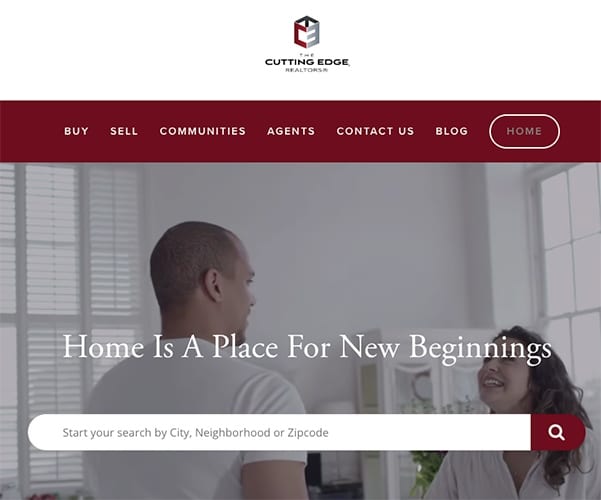 ---
5. Evoke Emotions
Emotions are an essential part of marketing every brand and business. Consider choosing a name that evokes a specific type of emotion, like trust, confidence, and reassurance. Keep in mind that real estate company names will evoke some kind of emotion even if that isn't your primary focus, so make sure you consider how your name makes customers feel.
Examples & Why They're Effective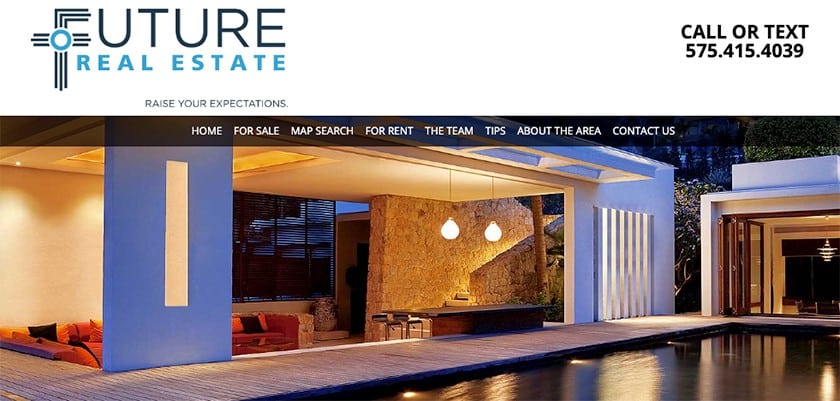 ---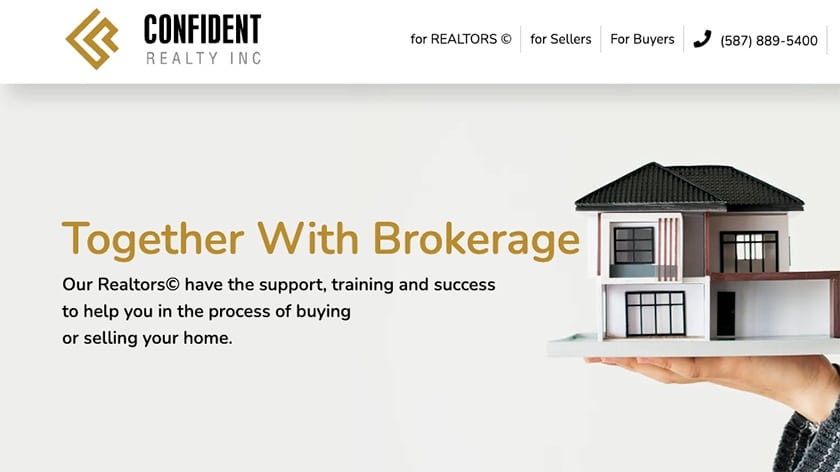 ---
6. Keep It Short & Sweet
Names for real estate companies will be used in apps, across all social channels, on your website, and potentially on digital and print advertisements. With a short company name, get your branding across to potential clients more quickly and efficiently.
For example, some of the most popular real estate companies are Houzz, Zillow, Open Door, and UpNest. It's easier for people to remember short, simple, and catchy names.
Examples & Why They're Effective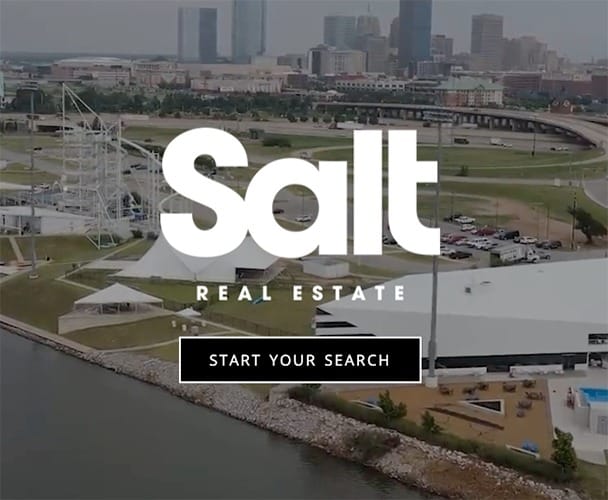 ---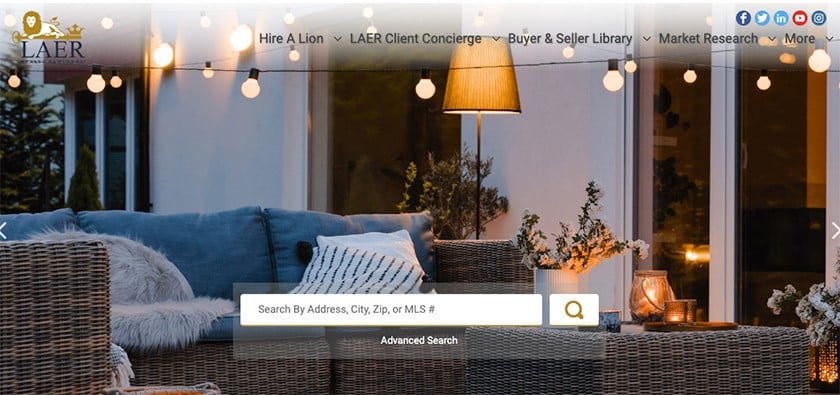 ---
Pro tip: Do a Google search and look through the Urban Dictionary to make sure there aren't any negative connotations associated with your company name ideas. For example, "Fayetteville Area Rapid Transit" wasted hundreds of thousands of dollars on branding, only to become a laughing stock the day the first buses hit the streets with their initials. They have since changed their name to Fayetteville Area System Transit with the initials FAST.
7. A Clear Name Is Better Than a Clever Name
Some of the most clever real estate names don't make effective company names. It's ideal to find a catchy real estate name, but not at the expense of clarity. If it's too long, hard to pronounce, or difficult to spell, you may be setting yourself up for more challenges. Instead, focus on a name that is simple and easy to remember, and your marketing efforts will naturally generate better results.
Another way to find the best real estate name for your company is by choosing something that doesn't require an explanation. Highly unusual names, unfamiliar abbreviations, or made-up words and phrases aren't ideal company names unless you have an excess of time and money to market them effectively.
As a quick exercise, imagine how the name will look on a real estate business card, website, and other marketing collateral. See if it is how you want to be represented. In fact, you can upload a mock-up logo to ProspectsPLUS! to visualize what it might look like on business cards, flyers, postcards, and newsletters.
ProspectsPLUS! is a direct response marketing company designed for the needs of real estate businesses, so it's the best place to start—even before picking out your company name. Learn more about affordable marketing and management solutions from ProspectsPLUS!
Example & Why It's Effective:
Why it works: Roots Real Estate is a short, easy-to-remember company name that uses alliteration and a strategic logo to communicate its message. Combining the real estate name with a logo makes it easy for potential customers to visualize planting their roots in the community and easily remember the name.
8. Use Alliteration to Be More Memorable
Many real estate professionals mistakenly think alliteration is a grammar technique that doesn't apply to their business. However, it can actually be an incredibly powerful tool for building your brand. Psychological studies have proven that an alliteration is an effective tool for improving memory.
You can also see examples of alliteration used by brands almost everywhere you look, like Coca-Cola, TikTok, Dunkin' Donuts, or PayPal. When you're brainstorming ideas for your real estate LLC names, focus on any opportunities available to incorporate alliteration.
Examples & Why They're Effective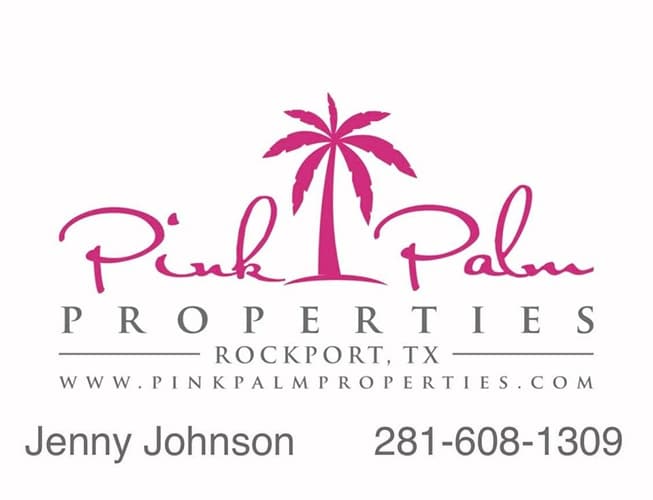 ---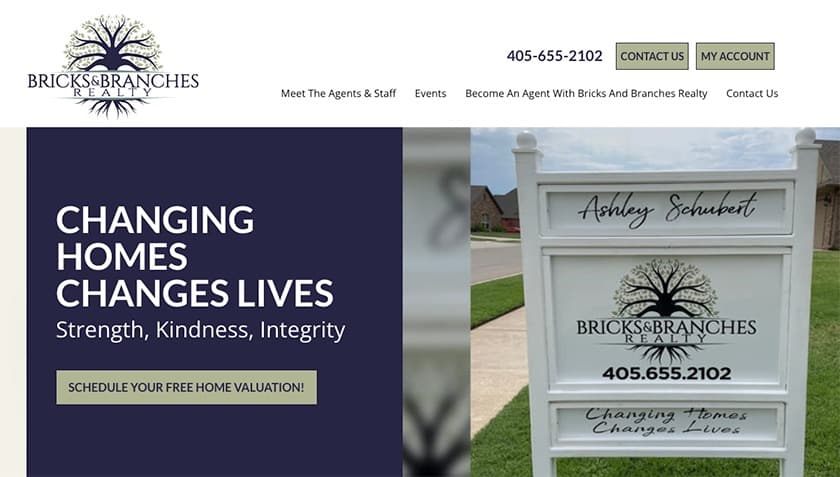 ---
9. Use Your Company Name to Carve Out a Market Niche
Developing a real estate niche is one of the most effective ways to set yourself apart from a saturated market and build a unique, memorable brand. If you have a specific niche you're already serving or planning to serve, use your real estate company name as the first tool to communicate what you do.
For example, Joy Aumann started a real estate company in a brand-new location, with no network or existing community. She used the name "Luxury So Cal Realty" to immediately establish her specialty as a luxury real estate agency for the Orange County and San Diego regions.
Examples & Why They're Effective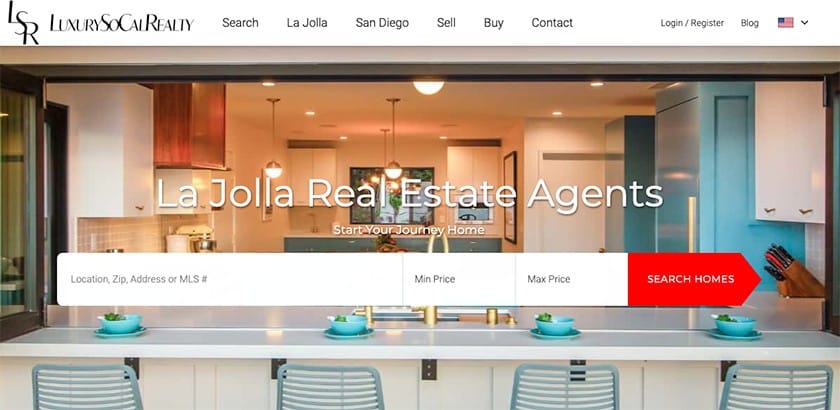 ---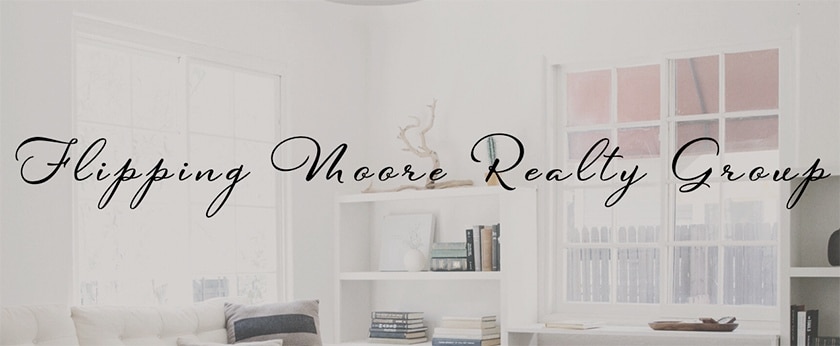 ---
10. Choose a Real Estate Company Name for Long-term Growth
Some real estate brokers find a company name they like before checking if it's available online. In many cases, if the URL is taken, they'll choose a temporary business name and make plans to change it in the future. However, this rarely works, because your ideal URL or social media handles could be taken for years or even decades. In fact, in some cases, the URL owner may charge a premium price for the domain if they find out that a profitable business wants it.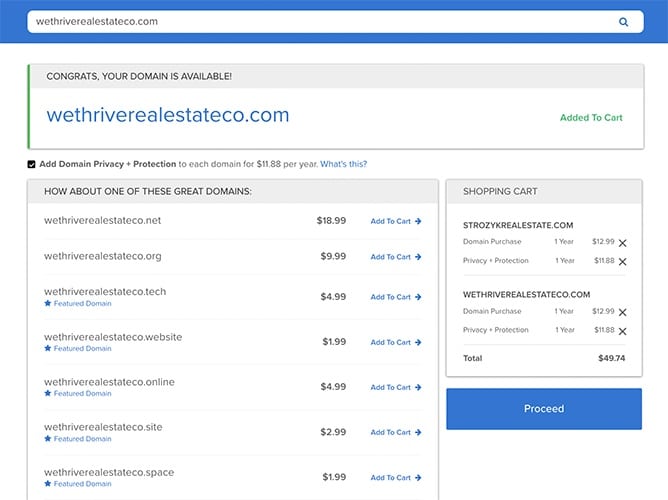 ---
Choose a name that will fit your business permanently. As you brainstorm different names of real estate companies, use Bluehost's free domain checker. It will immediately show you if your ideal URL is available or taken, and provide alternative ideas. This will prevent disappointments and obstacles from coming up if you get attached to a company name before finding out if it's available.
11. Ask for Feedback
Business owners usually can't objectively evaluate their business name ideas, so it's ideal to get feedback from members of your network who are closely associated with the audience you want to reach. For example, ask local friends and family members to give you honest feedback about what they think about when they hear your potential real estate company name.
Plus, you can even save time and make it easy for friends and family to give feedback efficiently with SurveyMonkey. It's a free tool that allows you to create survey questions that can be answered with multiple choices, short answers, or on a rating scale. It even recommends questions and helps organize the answers to accurately understand how your potential company name impacts your audience. Start gathering feedback with SurveyMonkey for free.
Bottom Line
To choose the right real estate name for your business, make sure you know what makes a company name memorable and effective. Do the necessary research to ensure your brand sends the right message to clients. By using the tips, ideas, and examples above, decide on a strategic name that fits your company for decades. If you're looking for more information about starting your company, read our full guide to starting a real estate brokerage.