Are you a real estate agent working for a brokerage and thinking about branching out on your own? If so, you'll need to create a real estate company name that helps you get the clients you need to grow your business.
Here are 23 tips, tricks, and tools that will help you find the perfect name
Real Estate Company Name Ideas & Tips
---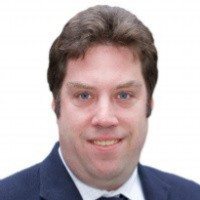 ---
All of us have had that brilliant idea at 2am in the morning, only to wake up and realize that "brilliance" actually equaled stupidity. That's what this handy checklist is for. It is an easy 5 step system to make sure your idea makes sense. If your real estate company name idea passes these 5 tests, then it has a good chance of being successful in the real world. Click here to get this checklist sent to you.
---
3. Use a Geographic Search Term
Consider naming your business with words that people are likely to type into Google when searching for your service. The reason to do this is that it makes it more likely that your business's website will appear near the top of Google's results for related searches. Ask yourself what people search for when they want to buy homes: Are they searching your county name, city name, region name, or perhaps the name of a lake or other landmark?
---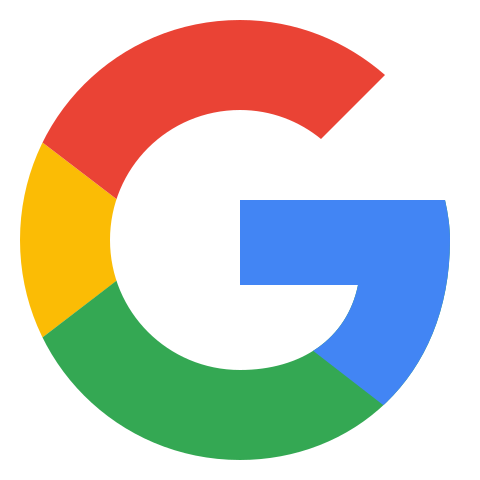 ---
5. Secure Your Website Name Before Someone Else Does
As soon as you find a business name you like, you'll want to make sure it's available for your website. 10 million website names are bought every day, so you don't want to risk losing the perfect name. Use the free website name (domain) checker from Bluehost below and read our tips for choosing a domain name.
---
6. Don't Get Too Specific, Though
Besides lacking the storytelling potential of a metaphoric name, overly descriptive or functional business names can be problematic if your realty company expands beyond its initial offerings. For example, using a geographical location as a name can be limiting should you later decide to expand or relocate.
---
7. Don't Use Your Last Name
Likewise, using your first or last name as a real estate business name has several downsides. For one, last names typically aren't memorable. Secondly, it can be difficult to grow if clients are expecting to work with you personally. (They might be disappointed to call Jane Doe Realty and speak with somebody besides Jane.) Finally, naming a business after yourself can make it difficult to sell the company.
---
8. Add an Extension, Like "Realty"
Despite numerous efforts by the Internet Corporation for Assigned Names and Numbers (ICANN) to popularize other extensions, dot coms still rule the roost. This makes it difficult to get an exact match for natural language names as many URLs are either parked, owned, or too costly to purchase. A smart workaround of this problem, is to add an extension—and 'realty' could work as such an extension. In fact it might even contribute to better search engine response.
---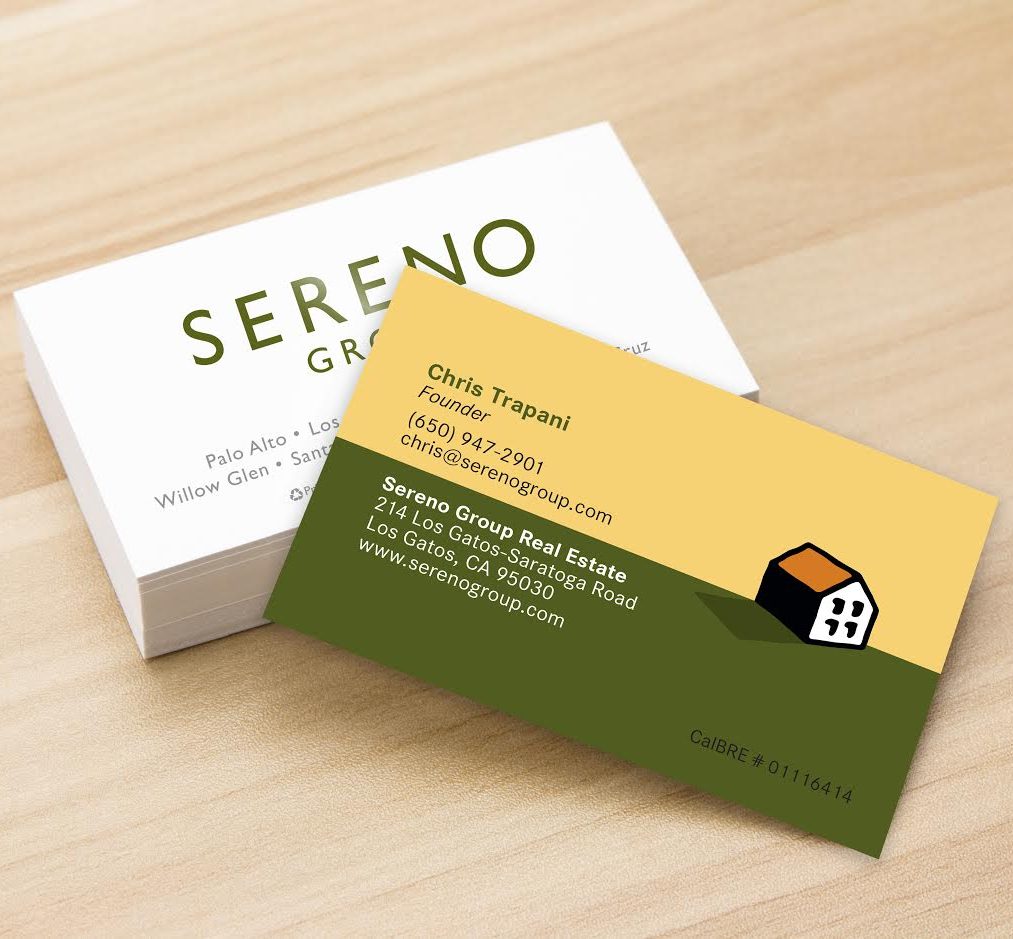 9. See How Your Name Looks On a Business Card
One of the best ways to tell if a business name works it to see how it looks on a business card. Once you see a mock-up, you can ask yourself, is this how I want to be represented?
ProspectsPLUS!® offers 500 high quality, real estate business cards for just $35. Use their pre-made templates or upload your own design and see how your name looks. Click here to get started.
---
10. Make Sure Social Media Pages are Also Available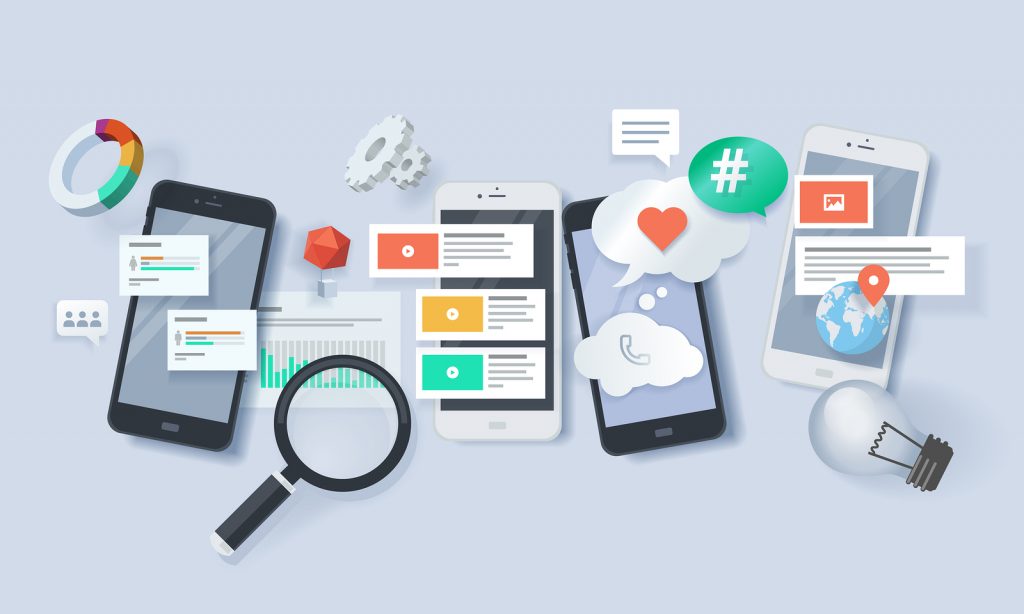 These days, you don't just need a matching URL for your business: You'll also want to secure accounts on Facebook and Twitter (and potentially Instagram, Pinterest and Snapchat as well). Make sure there aren't other businesses using your name on social media. While you can always deviate and use a slightly different name, this could get confusing to your customers who may accidentally follow the wrong page.
Also check out our guide to creating a Real Estate Facebook page.
---
11. Does the Name Sound Good When Spoken Aloud?
This is a simple, but often overlooked test. In most cases, the sound and flow of your name should take precedence over it's metaphorical meaning. In Entrepreneur, Peter Gasca outlines the "5-10 rule": Many great companies throughout history have five to 10 letters in their name, and at least one hard consonant. Google, Yahoo, CitiBank, Starbucks, Honda, Apple, Exxon, Mobile Cisco, and Verizon are all examples.
---
12. Double-Check Your Name
Google is probably your first stop, but make sure the go several pages deep to see what other companies and content are associated with your name in a search. Do the same with other search engines, too – again, to avoid any surprises down the road. Also, a search on the Urban Dictionary is a must.
---
13. EXAMPLE: AgentHero

"The name and logo you design should reflect the principles and mission that your company stands for and the feelings you want it to evoke with your customers," said Ken Robbins, co founder and CEO of AgentHero.
Looking for a name that communicated their mission, which is to connect home buyers and sellers with experienced real estate agents who are veterans or military spouses, Robbins chose AgentHero: "The word Agent is easily identified" he explains. "Hero is obviously a term used fairly commonly with the military, and since our company combines veterans and military spouses, each of which are heroes in their own way, we thought the name AgentHero summed up what you would get if you choose our company."
---
14. EXAMPLE: Entrepreneur Realty

Jennifer Kading and her partners need a name for their brokerage firm that emphasized their unique commitment to agents.
"We decided on the name [Entrepreneur Realty] because our business puts more focus on the agent and helping them succeed as opposed to most other brokerages which offer a little assistance in terms of training but mostly on contractual matters."
"Entrepreneur happens to be a very popular keyword on Twitter and really the internet in general," Jennifer adds. "It happens to be one that many successful leaders use on social networks to find content they may be interested in. It has really helped boost the exposure we get and the 'following.'"
---
15. EXAMPLE: Brick & Mortar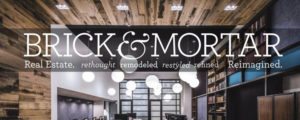 Although it works great for some, not all companies need a metaphorical name to be successful. Rolan Sereny found his company name while brainstorming with a friend. "They literally sat down and wrote down all the different adjective and names that were real estate related," told Agent Phillia Kim Downs. 80 sticky posts later, and they found the words "Brick & Mortar."
---
16. EXAMPLE: Stuart St James

It's a common trend for real estate businesses to use a geographic term in their name. With many businesses competing to use common terms in the same city, however, this can make it tough to stand out. Brokerage Stuart St James found a solution:
"We took a unique approach to naming our Boston-based residential real estate brokerage, Stuart St James," said Owner Darin Thompson." The genesis of the name comes from two street names in downtown Boston, Stuart Street and St James Avenue. It's been a great way to show a connection to the city."
---
17. EXAMPLE: LAER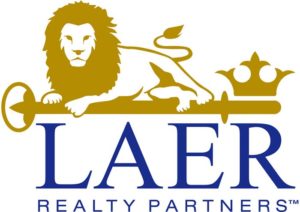 Although this company breaks one of the key business-naming rules, I think their background story and logo call for an exception. "LAER" is a variant for LAIR, or lion's lair. CEO Stacey Alcorn explains:
"We were seeking agents who were strong, independent, loyal, negotiators of difficult terrain. When we plugged these qualities into a google search, a picture of a lion came up. My partner and I said, 'That's It! We want the lions of real estate at our company.'"
This led them to "Lion's Lair," being the exclusive place where lions hang out. Alcorn wanted a more unique name, however, so she went with a variant "LAER" which also happens to be the mirror image of REAL.
---
18. Better to be Clear

A powerful company name can create market differentiation, communicate your uniqueness, and act as a tool in building an emotional connection. The right names are easy to remember, spell, and type into a web search.
Historically, real estate brokerages have used Founder names as a way to engender trust and credibility. The downside of this approach is that it takes significant marketing muscle, money and time to articulate brand position, meaning, and create emotional connections. However, if you have a small marketing budget it is often better to be clear than clever.
---
19. Keep It Short
Varun Aggarwal, founder of Designhill

You must have heard, "brevity is the soul of wit." Remember, your name will be used in apps and across all social channels, so shorter is better. Also, people are able to retain short and catchy names more easily. A few companies that are doing great in the real estate industry include Houzz, Zillow, Homesnap etc. Of course, these companies have great products but a little credit would go to their short and crispy names as well.
---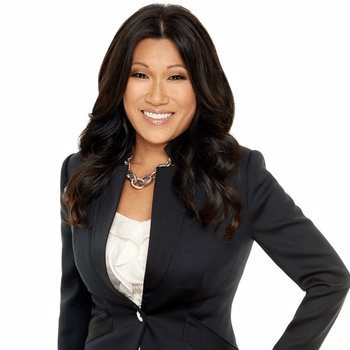 20. Use Your Company Name to Help Carve Out a Market Niche
---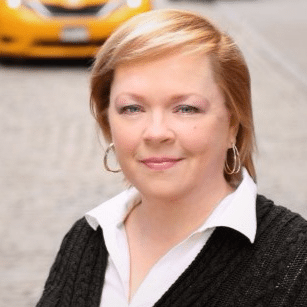 21. Be Wary of Initials and Regional Connotations
Alexandrea Merrell, Managing Director, Orndee Omnimedia
---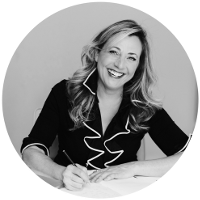 22. Choose a Name That Inspires Trust, Confidence, and Reassurance
---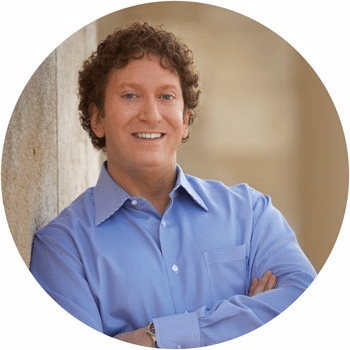 23. Avoid Highly Unusual Names That Require an Explanation
---
The 53 Best Real Estate Company Names of 2018
Okay, now that you have some great ideas and tips from the pros for coming up with a name for your business, let's take a look at some example real estate company names to get your creative juices flowing. Please note that many of these names are already in use, but that doesn't mean you can't use them for inspiration. Without further ado, here are the 53 best real estate company names of 2018:
| | |
| --- | --- |
| Partners Trust | Northwood Realty Services |
| The Agency | Pacific Union International |
| Rodeo Realty | Cherry Creek Properties |
| Silvercreek Realty Group | Coldwell Banker Legacy |
| RE/Max Legends | Benchmark Realty LLC |
| Greene & Grand | Michael Saunders & Co |
| Brick Realty | Five Star Real Estate |
| Five Doors Network | Keller Williams Signature |
| Nest Seekers International | Rose & Womble Realty |
| The Lowe Group | Revelation Real Estate |
| The Rider Elite Team | Coldwell Banker Hearthside |
| Compass | Intracoastal Realty Corp |
| Platinum Properties | Mirador Real Estate |
| CORE Real Estate | Locations LLC |
| Atlantic Sotheby's International Realty | Hawaii Life |
| RE/MAX Elite Services | Cascade Sotheby's International Realty |
| Allen Tate Company | Ultima Real Estate |
| Sloan Realty Group | Sereno Group |
| Signature Realty Associates | Keller Williams Integrity |
| HOM Sotheby's International Realty | Crossroads Realty, Inc |
| Baird & Warner | PorchLight Real Estate Group |
| Illustrated Properties | Town Real Estate |
| Shorewest Realtors | Bond New York |
| DJk Residential | Stribling |
| Extell | Triplemint |
| MNS Real Impact Real Estate | Level Group |
| Climb Real Estate | |
Over to You
Have other great real estate name ideas we missed? Let us know in the comments.