Real estate drone photography and videos can be used to show sweeping aerial views of a property's acreage, home features, and other property highlights. Utilizing drone photography is a good idea if you're a luxury real estate agent with room in your budget for expensive equipment or shoots. This can lead to higher-quality prospects.
What You Need to Know About Real Estate Drone Photography
Drones provide a great real estate marketing opportunity to capture both the exterior and interior of a home and make it easier for homebuyers to "walk through" a property. However, capturing real estate drone footage can be expensive and time consuming. To making drone photography shoots easier, agents can hire a professional drone operator or purchase equipment and obtain a commercial license to operate a drone from the FAA.
If you choose to take the drone footage yourself, you will to need to spend considerable time learning how to fly a drone. This can take a great deal of patience—both because operation can be difficult and you will need to take a large amount of footage to ensure you get a enough material to create a listing video. Once the real estate lead generation footage is captured, you can hire someone to edit the video or use software to create your own marketing materials; outsourced editing costs range from $40 to $1,000 depending on the amount of footage and the extent of the edits.
If you choose to hire a professional to take drone photography for you, you will likely pay between $300 and $1,000, edits not included. This could be worth it if you're marketing a luxury home or a property with high price, but might not be worth it if you're selling a basic, single-family home. Ensure the added photos and videos will positively impact your bottom line before you hire a professional.
Who Real Estate Drone Photography Is Right For
Real estate drone photography is great for agents and brokers who want to add a "wow" factor to their unique and luxury listings, large properties, and homes with a view. Drones are more affordable than they used to be, so agents can hire a professional or purchase their own equipment. Handling your own drone footage can be expensive, but is a good option if you have room in your budget and the time and resources to secure a license.
Real estate drone photography is right for the following professionals:
Solo Agents with a Large Operating Budget – Solo agents can benefit from incorporating drone footage into their more impressive listings. However, depending on your portfolio and budget, it may not make sense to purchase your own equipment and obtain an operator's license.
Luxury Agents and Teams – If you specialize in luxury properties and want to record drone footage to help your listing compete with other high-end homes, a drone or drone operator can be an excellent investment.
Brokerages – Large brokerages with room in their budget may have the resources to handle drone footage in-house or hire a professional operator, photographer, and editor. Decide what's best for your team based on the number of properties that are suited to drone photography, and whether you have a team member to dedicate to the operation.
While drone photography can elevate a listing by showcasing a property from all angles and with cinematic flourish, it's not necessary for properties that are smaller or have fewer features/amenities to showcase.
Real Estate Drone Photography Cost
The cost of real estate drone photography depends on whether you're hiring a professional drone operator or buying a drone and recording the footage yourself. In general, professional drone video costs $300 to $1,000 for a one- to five-minute video. Buying your own real estate-ready drone hardware can cost anywhere from just under $1,000 to more than $10,000.
Potential costs for real estate drone photography include:
Professional Drone Piloting & Image Editing
If you want to hire a professional drone operator, expect to pay $150 to $300 for one to 10 aerial still photos and $300 to $1,000 for a one- to five-minute video. The price will vary based on your location, the skill and reputation of the photographer, necessary editing, and the difficulty of what you want to shoot. Editing and revisions, which can cost around $900 for a day of editing, may or may not be included in the price, so always ask before hiring someone.
Because pricing can differ greatly, you should think of hiring a drone photographer like ordering wine in a restaurant. Steer clear of the cheapest on the list and, once you get past the mid-range, there are generally diminishing returns in quality. If you do come across a company that charges much less or much more than the average in your area, put in a little extra time to vet them thoroughly by considering past work and customer reviews.
Buying Your Own Drone Hardware
Creating your own drone footage without the help of a professional operator requires drone equipment, which can cost as little as $1,000 and as much as $10,000. You should also invest in important accessories like a gimbal, which aids in image stability, spare blades, and more—some of which are available in packages that provide potential savings. Consider buying your own drone hardware if you have a large budget or a team of agents
Drones have become more affordable, so it's easier than ever to use drone footage to elevate your marketing materials. However, to use a drone for commercial purposes, you need to understand and follow the current FAA guidelines. Plus, even a relatively small drone can do a significant amount of damage to property and potentially cause injuries. Before even considering using a drone professionally, talk to your attorney about your specific liability issues.
Pro Tip: One way to reduce the financial risk of operating your own drone hardware is to take advantage of insurance programs specifically designed for unmanned aerial vehicle claims. This is because accidents can happen from as little as an ill-timed gust of wind.
How to Hire a Drone Operator for Your Listings
There are several ways to find a good drone photographer online. If available in your city, you can hire a professional drone photographer from Aerobo, which has a national network set up in a few dozen states. However, if there is not a large drone service provider in your area, you can either ask if your current real estate photographer offers drone photography or search online for a nearby service.
When vetting an aerial photographer, make sure they either specialize in or have extensive experience with real estate marketing. A company that primarily shoots for insurance companies will probably not have the skills you need to show your listing in its best light. If you're looking for a great drone photographer, check out our real estate photography pricing and hiring guide.
Things to consider when hiring a drone operator include:
Past Work – Ask potential drone operators and editors whether they have done real estate-specific work before. Request samples of their work and pay close attention to whether they have experience shooting properties or landscapes similar to your listing.
Licensing and Insurance – Always ask for evidence that your drone operator is licensed through the FAA and sufficiently insured.
Customer Reviews – Check with other local real estate agents to see which drone operators they recommend. Also take time to read online reviews and check for complaints with the Better Business Bureau, Yelp, and other platforms.
4 Best Drones for Real Estate Drone Photography
If you prefer taking your own footage rather than hiring a professional operator, choose the highest quality equipment in your price range. We evaluated options that offer professional quality images and features like image stabilization and object avoidance. Prices range from $899.99 to $2,999 and include helpful accessories so you can take beautiful videos right out of the box.
Some of the best drones for real estate photography include:
Price: $899.99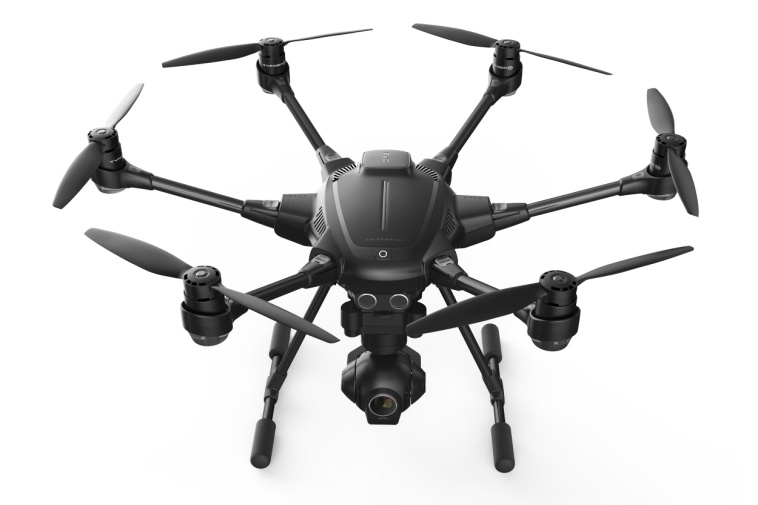 The Yuneec Typhoon H is an entry-level professional drone that offers a range of helpful features for the value. This is a great option for new pilots because it has features like six-rotor design and collision avoidance to make it more stable and easier to operate safely. The Typhoon also boasts a 360-degree unobstructed camera, a 3,000-foot range, and a 20-minute flight time—long enough to get footage for a quick listing video or sizzle reel.
Price: $1,099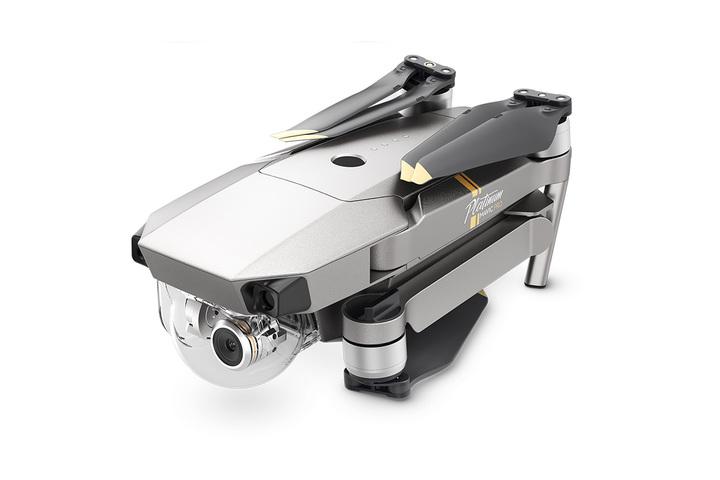 The Mavic Pro Platinum is a sleek and compact drone that offers 30 minutes of flying time and object avoidance with the ability to sense objects up to 49 feet away. This drone also features 60% noise power reduction, making it perfect for agents who want to take videos and photos in quiet residential areas.
Price: $1,499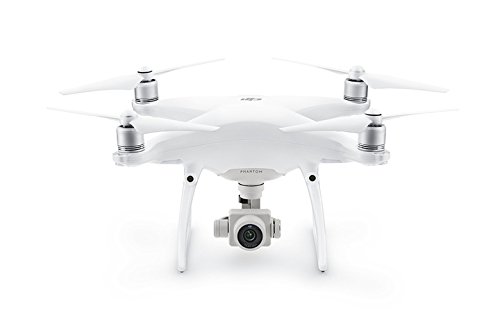 The higher price point of this drone is due to its advanced features like object track, which lets operators track subjects automatically and orbit around subjects. This option also has a seven-kilometer (roughly 4.5-mile) range, live HD video streaming, and a 30-minute flight time, which is longer than that offered by the Typhoon H. Try the Phantom 4 PRO if you have some room in your budget for a more advanced drone and want a longer range to cover large properties.
Price: $2,999
This model features full remote camera control and, like the Mavic Pro Platinum, a three-axis gimbal with pixel-level stabilization. What's more, the camera comes with licenses for editing software, so it's a great option if you plan to capture and edit your drone footage in-house. If you have a large budget and want the best drone features on the market, this model is also available in a Professional model for $10,110 and in a Premium model for $12,560.
If you decide to purchase and operate a drone yourself, consider purchasing drone insurance, which provides operators protection against accidental injuries or damage inflicted by their drone.
10 Drone Real Estate Video Tips from the Pros
Whether you're hiring a professional drone operator or are just learning how to operate a drone yourself, you can take steps to optimize your marketing footage. Limit the use of drone videos to specific properties that will benefit from this type of footage (like elaborate properties or large lots), use drones to highlight a property's amenities, and help clients envision the property.
To help get you started, here are top real estate drone photography tips from the pros:
1. Choose the Best Properties for Drone Photography
Courtney Poulos, Broker/Owner, Acme Real Estate
Drone footage works best whenever there are really beautiful exteriors—when homes have pools, circular driveways, or the house is located in a recognizable neighborhood, for example. In Los Angeles, for instance, if we had a listing up Beachwood Canyon, we would fly the drone over the iconic Hollywood sign to get to the house.

With the use of drone videos, there really should be a "hero" shot as well as a great closing and/or landing shot in a way that makes the interior footage work with the exterior shots. For interiors, we use standard photography instead of the immersive drone interior shots because hyper-realistic photography may deter people from coming to a property.
2. Take Advantage of the Novelty Factor
Recently, a cash buyer from overseas purchased one of my properties sight unseen after watching a video shot partially with drones. Drone video footage adds an exciting dimension and a unique perspective that standard marketing photos can't convey. Drone photos and videos also help us secure listings, and prospective sellers realize that we are offering a tool and resource that not all of our competitors do.
Here's a sample of the real estate drone videos that Robert Paul Properties uses to market their listings:
3. Highlight Local Amenities
Location has long been a pillar of selling a home. The drone photography I used for my listing at 164 Newton Street in Brookline's picturesque Chestnut Hill neighborhood raised the eyes of prospective buyers to the sky and helped them visualize their lives in a peaceful suburban community with close proximity to the city. The film captured stunning bird's-eye views of nearby schools and The Country Club, a well-known golf destination and the oldest country club in the United States, as well as Boston's shimmering skyline in the distance.
2201 Bywood Drive, Oakland – Presented by: Kelly Deal & Marvin Deal
from
Open Homes Photography
on
Vimeo
.
4. Use Drone Video as a Prospecting Tool
Chris Linsell, Writer, The Close
Most people only see real estate drone photography as a way to market their listings, but you can use drone real estate video to gain new listings.

In addition to coming to a listing appointment with an informative comparative market analysis, coming armed with fantastic drone footage of the neighborhood and surrounding area, as well as a plan to share with the perspective seller on how you are going to use it, makes you look like you are not just ready to list, but ready to sell.
5. Highlight Impressive Home Features Using Angled Shots
Brandon Hindle, Sales Representative, RE/MAX Chay BWG Realty, Brokerage
I find drone footage is best used for big community shots to show the neighborhood and features of the property, like a large yard, pool, and so on. They can also take some pretty cool angle shots like straight down from above and wide angle shots of the part of town your property is in. The drone video clips also work well for intros and add-ons to property videos.

However, I would offer one warning: In all of my research as well as my own tests with Facebook ads, drone photos don't perform as well as a standard shot in front of the house. In some instances it works, but nothing quite beats the walkway and front of house/front door shot.
6. Show Off Waterfront Views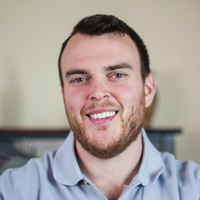 Drone photography is particularly well suited for waterfront homes. While traditional photography can show specific views from the home, it doesn't accurately show how the home is situated in relation to the water. Not only is drone photography eye-catching, it serves the practical purpose of showing the buyer how the home is positioned to take advantage of the views.
7. Hire an Operator with Real Estate Experience
Russ Moroz, First Vice President, Marcus & Millichap Real Estate Investment Services
Work with someone who understands real estate and what we're trying to accentuate and emphasize with every property. Too many agents (residential and commercial) hire random individuals who have a drone, but don't understand how to take real estate photos emphasizing the unique strengths of the property. For example, an inexperienced drone photographer may not notice power lines that are visible directly behind the property, whereas an experienced real estate drone photographer will make sure that the angle at which the photo is taken will avoid these types of photos.
8. Give a Tour of Unique & Wooded Properties
Diana Bourgeois, Real Estate Writer, Fit Small Business
Many home buyers struggle with visualizing space during open houses and showings. Most listing images do little to help because of the large size or unique features of the property. For example, if you have a listing with a huge, three-acre backyard, but 75% of it is obscured by trees, the photo on your listing will make the yard look tiny. However, with a drone shot, you can capture the entire yard in one picture to show them just how big a space it really is.

Plus, while real estate drone photography is great for marketing houses, the real benefit is in land sales. Instead of a blurry Google map or illustration, you can show clients what the property looks like today and highlight areas not easily accessible. For an example of how well drones can show off large or unusually shaped properties, check out the video below by Open Homes Photography.
2201 Bywood Drive, Oakland – Presented by: Kelly Deal & Marvin Deal
from
Open Homes Photography
on
Vimeo
.
If you want to learn more about real estate investing, check our real estate investing resources.
9. Help Clients Envision Their Investment
A lot of times when investors look to invest in a project, they don't really see where their money is going. It's a bit hidden, whereas we want to be as transparent as possible. Because of that, we've started using both construction cameras on site as well as giving investors drone footage to view. Many times it will show the progress we've made on current projects. We think it's incredibly important to show investors where their money is going, as well as what progress has been made. Here's a link to one of our projects featuring drone information (that also has our CEO speak a bit):
Harley Davidson
from
Northstar Commercial Partners
on
Vimeo
.
10. Use Shots That Make Your Property Look Its Best
Glen Henderson, Broker Associate/Realtor, Premier Homes Team
One of the biggest mistakes that agents make is trying to use drone photos on all properties. In some cases, it can make a home look worse. For example, we took over a listing that did not sell with the original listing agent. The backyard of the home backed up to a small, private road. The agent took drone photos and the main photo was a drone picture. To any buyers who didn't know the property, it looked like the home backed up to a busy street.

Another example is homes that are in communities with neighbors who are close by. Drone photos can sometimes make the homes appear closer than they are. The main goal we have with our drone photography is to make sure that it highlights actual benefits of the home, and not just using it to tell the seller what we do.
10 Best Real Estate Drone Video Examples 2019
Drone videos are an exciting way to highlight the best features of your listing, including beautiful exteriors, sprawling yards, and scenic views. To inspire your next marketing video, we compiled some examples to demonstrate how drone footage can be used to take your listings to the next level. Our top picks feature large properties, long-range views, beautiful light, and more.
Our 10 favorite real estate drone photography examples include:
Address: Jule Pond, Southampton, NY
2. The Petrie Team, Compass
Address: 120 Beach Lane, Wainscott, NY
Address: 41 Halsey Lane, Water Mill, NY
Address: 9601 Oak Pass Road, Beverly Hills, CA
Address: 49200 Avenido El Nido, La Quinta, CA
6. Lisa Poggi Team, Douglas Elliman
Address: 73 Pequest Road, Green Township, NJ
Listing Agent: Lisa Poggi Team
Douglas Elliman Real Estate Drone Aerial Video and Photography New York
from
SkyCamUsa
on
Vimeo
.
Address: 109 Burlington Street, Crows Nest, NSW
Address: 41 Skelton Road, Carlisle, MA
Address: 19 Isla Bahia Drive, Fort Lauderdale, FL
Drone Video: Aremac Photography
Address: 1080 E 100 N., Cedar Fort, UT
For more examples and inspiration, check out our list of the
top 25 real estate videos
.
Frequently Asked Questions (FAQs)
Can You Fly a Drone at Night?
Licensed drone operators can fly a drone at night, but must apply for a night waiver through the FAA. Flying a drone at night is subject to section 107.29 of the FAA's Part 107 drone regulations, which allows for drone operators to deviate from certain operating rules if the FAA finds that the proposed operation can be performed safely. To apply for the waiver, visit the FAA's DroneZone portal.
Do I Need a License to Fly a Drone for Real Estate?
Commercial drone operators must get a Remote Pilot Certificate from the FAA. Even if you are recording drone footage for your own real estate marketing and not selling the service, the certificate is required under the FAA's Part 107 regulations. This requires paying a testing fee of $150, passing the exam, and applying for the certificate through the FAA.
How Much Is a Drone License?
It costs $150 to take the commercial drone pilot licensing exam at an FAA-approved testing center. You will incur additional costs of approximately $100 to $300 if you choose to take a prep course like Drone Pilot Ground School.
The Bottom Line: Drone Real Estate Video
Real estate drone photography helps agents elevate listings by highlighting unique properties, local amenities, views, and more. Agents can hire a professional or record footage with their own drone equipment. If you're a solo agent with a large marketing budget, or a team or brokerage that wants to beautifully capture luxury listings, consider drone photography.