Real Estate Exam Prep: Ace Your Real Estate Test
The real estate exam is a test covering state-specific and national real estate topics; it is a required part of licensure. To pass this test, students should engage in thorough real estate exam prep, including practice exams, prep courses, and learning pro tips and best practices to increase confidence.
Sample Real Estate Exam Prep Questions
Answering practice real estate exam questions is arguably the best way to prepare because these questions mirror the ones likely to appear on the actual exam. While limited exam questions are available for free—and these are often not state-specific—they can help you hone your test-taking strategies and highlight subjects you need to study. For state-specific practice test questions, we recommend signing up for a prep course like Real Estate Exam Scholar.
Here are some sample questions and answers you can use during your real estate exam prep: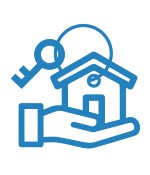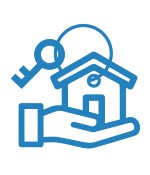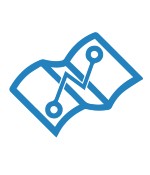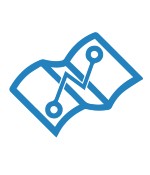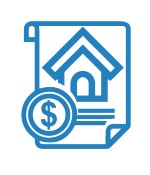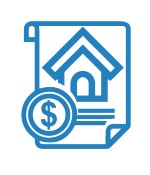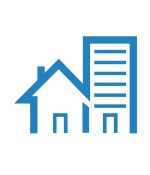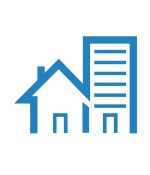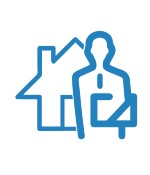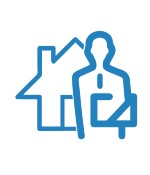 What You Need to Know to Pass the Real Estate Exam
Every real estate exam includes questions covering both national and state-specific real estate law. The subject areas tested in the national portion are the same across all states, but content areas covered in the state portion are unique to every state's exam. Generally, however, the exam will include topics like agency law, the basics of property ownership, real estate math and financing, and contracts.
The national portion of the real estate exam includes general skill questions and information necessary to practice as a real estate agent, like property valuation and financing. The state portion of the exam includes questions about state-specific laws as well as regulations and content specifically related to the practice of real estate within the state.
Common subject areas on the real estate exam include:
Property ownership and land use controls and regulations: This section typically covers classes and characteristics of property, how to describe property, encumbrances, and government rights in land (e.g., eminent domain).
Laws of agency and fiduciary duties: The exam may touch on subjects like how to create and terminate an agency relationship, responsibilities an agent owes to a buyer or seller, and necessary disclosures.
Property valuation and financial analysis: Exam centers generally provide a basic calculator to assist with questions on how to estimate home value and conduct financial analyses.
Financing: Test takers should understand types of loans, financing and credit laws, and financing documents like mortgages and notes.
Transfer of property: Important property transfer concepts include title insurance, deeds, escrow, and tax implications and requirements.
Practice of real estate and disclosures: Aspiring agents should understand elements of real estate practice such as truth in advertising, fair housing, ethics, property management, and disclosure statements.
Contracts: The contract law covered on the real estate exam generally includes documents like listing agreements, offers and purchase contracts, promissory notes, and purchase and lease options.
10 Tips & Tricks to Help You Pass the Real Estate Exam
Every test taker needs their own strategies for effective test taking, but there are some general guidelines that will help students pass the real estate licensing exam. These include removing distractions, developing study schedules and disciplines, studying collaboratively, and using tools to help retain information.
Here are the top 10 tips to help you pass the real estate exam:
1. Stop Procrastinating
To stop procrastinating, use the Pomodoro technique: Set a timer and study for 25 minutes, then take a five-minute break. During the study time, focus entirely on studying. During the five-minute break, reward yourself with ice cream, a YouTube video, or a short walk. You should also take one long break after working for more than a few hours.
2. Leave the Laptop at Home
A Princeton University study found that students who took notes on laptops did significantly worse on tests than students who wrote their notes longhand. The reason is simple: When people type their notes, they have a tendency to write down what the lecturer says verbatim. In contrast, people who handwrite notes from their real estate education courses must first think about the content and only note what's most important.
If you prefer to review notes on a computer, consider re-typing your notes in outline form after the lecture is over. Then, study your notes and create flashcards to help drive the information home.
3. Study a Little Bit Every Day
Studies have shown that studying a little bit every day is much more effective than cramming. For that reason, it's best to study gradually—and consistently—so you give yourself enough time to prepare for the exam and avoid the dreaded all-nighter. Make time for exam prep by setting aside an hour of study time each day and reviewing materials as you progress through your real estate exam prep course.
4. Make Real Estate Exam Flashcards
Studies show that students who use flashcards do better on exams. Part of the reason flashcards work so well is that they force you to remember information outside the context of a multiple-choice question and without the ability to simply eliminate answers that are obviously incorrect. What's more, flashcards are portable, so you can study anywhere.
If you want an online option, Quizlet lets you make and save your own free flashcards so you can study anywhere you have web access. Even better, you can use archived flashcards that other students made. For example, check out these 500 sets of flashcards for the California real estate exam. You can also check out GoConqr, which lets you make free flashcards, custom quizzes, and mind maps to help you prepare for the real estate exam.
5. Read Out Loud to Improve Memory
A recent study by Psychology Today shows that reading information aloud makes it easier to retain because it creates a "distinct" memory that is easier to recall. The key is to only use this trick on the terms or concepts you're having a hard time remembering so you don't overload your brain with unnecessary memories. If you're having difficulty remembering concepts for your real estate exam, recruit a friend or family member to help review terms and concepts aloud.
6. Take a Walk Before Your Real Estate Exam
Research conducted by Dr. Chuck Hillman, professor of psychology at Northeastern University, has shown that 20 minutes of moderate exercise can boost memory and brain function. When you're preparing for the exam, make time for breaks by taking a walk or going to the gym. If you have time before sitting down for the exam, take a quick stroll to clear your mind, increase focus, and improve your performance.
7. Use Mnemonic Devices to Make Memorizing Easier
A mnemonic device is a memory technique that uses shortcuts to recall complex information. Several popular mnemonic devices already exist for content on the real estate exam, like H.E.A.R.S., which covers the area of implied covenants. However, creating your own mnemonic devices can make it easier for you to remember study materials.
Here are a few clever mnemonics to help with your real estate exam prep:
Implied Covenants
An implied covenant is an agreement between a lessee and lessor that is not explicitly stated in the lease agreement. Instead, there are certain implied covenants, like habitability, that are built into every lease.
Mnemonic device: Even if a lease is silent on the topic, the landlord H.E.A.R.S. these five implied covenants:
H: Habitability
E: Quiet enjoyment
A: Assignability of the lease
R: Good repair (this covenant is made by commercial landlords)
S: Minimal security precautions
Extinguishing an Easement
An easement can be either affirmative or negative and dictates nonpossessory rights over land. For example, an affirmative easement gives the holder the right to use or enter specific land for a specified purpose. Generally, easements are permanent unless extinguished through one of five methods, including abandonment or condemnation.
Mnemonic device: To remember the necessary steps to extinguishing an easement, use A.C.R.A.M.:
A: Abandonment
C: Condemnation by state's exercise of eminent domain
R: Signed writing, releasing the easement
A: Adverse possession of a servient estate in a hostile manner, preventing use of the easement
M: Merger by common ownership of all (100%) dominant and servient estates, because one can't possess an easement, covenant, or profit on their own property
Negative Easement
In contrast to an affirmative easement, a negative easement prevents the owner of specific land from using that land in a specified manner. These easements are categorized based on what they limit, such as light, air, and water.
Mnemonic device: Remember L.A.W.S. to memorize four types of negative easements:
L: Light easements
A: Easements of air
W: Easements regarding water use
S: Easements of support
8. Turn Off the TV
Studying with distractions like cell phones, TVs, and other electronics makes it harder to study because it leads to poor retention, greater frustration, and brain drain. In fact, studies show it's scientifically impossible to "multitask." Instead, study for a while with no distractions and then reward yourself by watching your favorite TV show.
9. Study With Friends
If you have friends or colleagues taking the exam at the same time, form a study group so you can share notes, trade mnemonic devices, and help each other work through complex concepts. Alternatively, consider joining online forums, where you can submit questions and get feedback from other test takers.
10. Master Exam Day Best Practices
If you master practice questions and get a restful night's sleep, you should be in great shape to pass the real estate exam. Most of the questions will seem very familiar and shouldn't be difficult at all. However, taking a test can be extremely stressful, so it's important to master relaxation techniques, learn how to eliminate wrong answers, and take other steps to calm your mind during the exam.
To stay in the right mind frame during the test, follow these suggestions:
Skip difficult questions: If you don't know the answer to a question, temporarily skip it and come back to it later. Lingering over difficult questions eats up valuable test-taking time, so save the hardest questions for last.
Work backwards to the correct answer: Pick out answers you know are wrong and cross them out. If you have to guess, it's better to have 50/50 odds than picking one answer out of four at random.
Don't change your answers: Once you've answered a question, don't change your answer. Studies have shown that you're far more likely to change a right answer to a wrong answer than vice versa.
Relax: If you start to feel anxious during the test, take a deep breath or a sip of water to calm your nerves. It will be over soon, and you will be a licensed real estate agent.
Real Estate Exam Prep Options for 2020
Different test takers have vastly different learning styles that require a variety of exam prep tools. For that reason, consider a combination of the prep options below, including subject-specific lectures, prep courses, practice exams, and online forums and communities.
In general, exam prep includes resources such as:
Lectures: Many real estate exam prep options include educational lectures covering frequently tested subject areas. These vary by state, so it's important to choose a company that offers content for your state.
Study materials: Choose a prep course that offers study materials in a format that works best for you. Common study materials include real estate flashcards, review videos, and games such as crossword puzzles.
Practice questions and exams: To prepare for the real estate exam, you should answer as many practice questions as possible. Again, choose a test prep course that includes both national and state-specific practice questions and exams.
Online community: Preparing for the real estate exam can be a stressful and confusing process, so some prep courses provide access to online forums, private Facebook groups, and other exam prep communities where you can get feedback from other test takers.
Our top choice for real estate practice exams is Real Estate Exam Scholar, which offers over 1,200 multiple-choice practice questions that are sorted into subject areas so you can focus on areas where you struggle. Exam Scholar also includes online flashcards to practice definitions as well as a glossary and printable reference guides at an affordable price.
Real Estate Schools With Exam Prep
If you haven't taken your prelicensing real estate courses, you may want to choose an inclusive package that includes exam prep courses and tools. These packages typically have a higher upfront price point than individual prelicensing or exam prep, but the time and effort saved may be worth the investment.
A few schools that offer prelicensing with exam prep are:
Kaplan Real Estate: Kaplan offers the largest variety of course format choices as well as package options. They are also the only real estate school to offer a weekend intensive to set you up for a successful career.
Real Estate Express: In each state, Real Estate Express offers a myriad of package options that include weekly question and answer sessions with an instructor, boot camps, and a professional development membership with a social media tool.
The CE Shop: Many inclusive packages offer prelicensing, exam prep, and business-building courses. The CE Shop consistently boasts leading pass rates in a large number of states.
Frequently Asked Questions (FAQs)
What is the best way to study for the real estate exam?
Everyone has a different learning style, so it's impossible to identify the study approaches that work for you. Luckily, there are a variety of exam prep companies that offer study tools ranging from online lectures and traditional flashcards to games like crossword puzzles.
How long should I study for the real estate exam?
Ideally, you should study for the real estate exam while taking your real estate prelicensing courses, which can be spread out over several weeks or months. Study every night of your class and then for several hours the night before the exam to refresh your memory. If you feel your prelicensing courses weren't thorough enough, build extra time into your study schedule for practice questions and exams.
How many questions are on the real estate exam?
The number of questions on the real estate exam depends on your state, so you should contact your state's licensing board for up-to-date information. On average, the real estate exam ranges from 100 to 150 questions. Generally, real estate exam questions are multiple choice and cover a range of topics, including national and state-specific real estate law.
What is the pass rate for the real estate exam?
The pass rate for the real estate exam differs from state to state. For example, the overall pass rate for the Texas broker's exam was 58% between July 2018 and June 2020, and 61% for the salesperson's exam. Visit your state's real estate licensing website for more information about pass rates.
How much does real estate exam prep cost?
On average, real estate exam prep courses cost between $29 and $200. The cost of exam prep depends on factors like package options, the availability of a money-back guarantee, breadth of study materials, and more.
Bottom Line: Real Estate Exam Prep
Real estate exam prep helps aspiring agents and brokers learn information effectively and confidently pass the exam. Tools like flashcards, video tutorials, and online forums are great ways to learn both national and state-specific material. To study more efficiently, eliminate distractions, set personal goals, and take advantage of resources like prep courses and tutelage from colleagues who have already taken the real estate exam.