50 Best Real Estate Hashtags for Social Media (+Examples)
Hashtags are searchable keywords included in social media posts, helping categorize content and generate followers. It's important for real estate professionals looking to build an audience and generate leads online to understand how to use real estate hashtags to connect with their target audience. Hashtags can include your real estate tagline, locations, properties and property features, or other familiar phrases.
We've gathered the 50 best real estate hashtags to add to your marketing strategy and begin building your real estate brand:
Niche Market Hashtags for Real Estate
Having a real estate niche can help you target a specific subset of your local market, like for sale by owners (FSBOs) or first-time buyers. However, it also decreases the size of your market, so your real estate hashtags need to use terms and phrases that are instantly recognizable. Make sure you use the right social media tools to do plenty of research on your location and demographics in order to find and choose the right hashtags.
Here are some of the best niche marketing real estate hashtags to increase your following:
| Hashtag Template | Example Hashtag |
| --- | --- |
| #targetneighborhood | #uppereastsideny |
| #[location+home style] | #minnesotacabinhomes |
| #[brokerage]homeforsale | #kellerwilliamshomeforsale |
| #neighborhoodrealestate | #beaconhillrealestate |
| #localattraction | #lakegeorge |
| #Brokeragename+location | #compassmiamifl |
Niche Market Hashtag Examples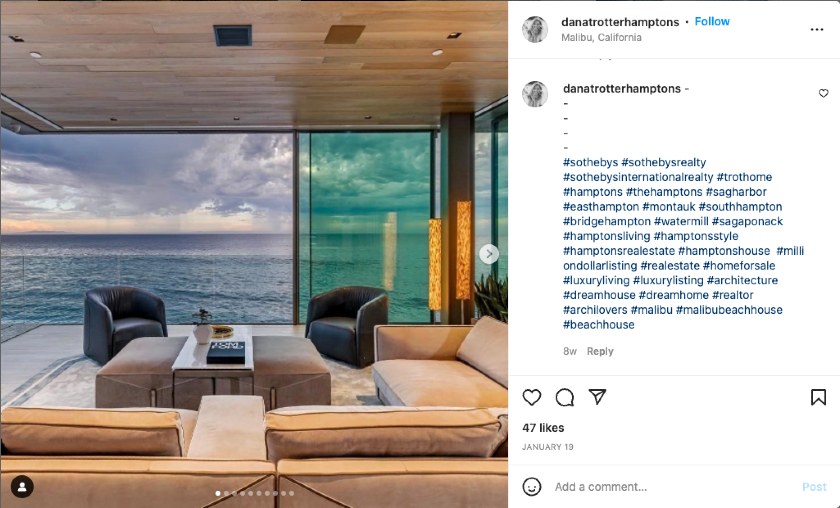 ---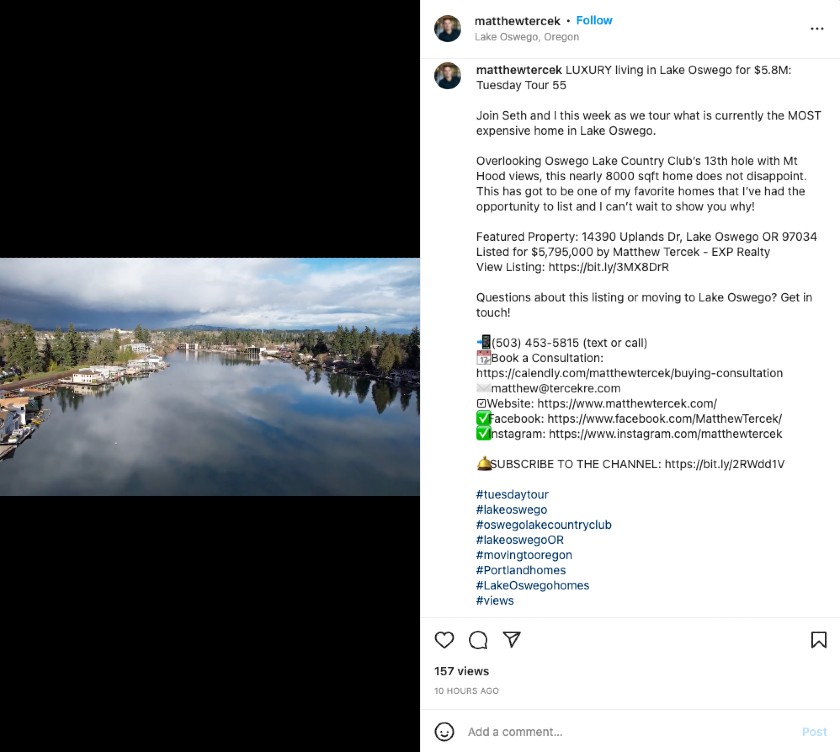 ---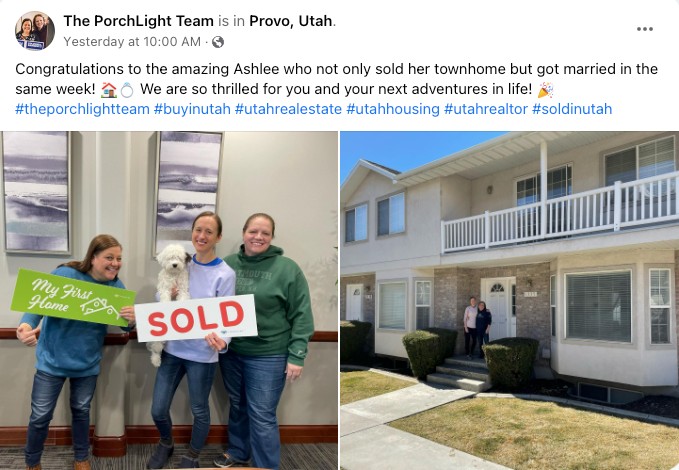 ---
Sales & Marketing-specific Real Estate Hashtags
Use your real estate hashtags to highlight the recent sales activities and results of yourself or agents in your brokerage. These can cover a wide range of activities, from listing a new house, hosting an event, to closing a deal. These realtor hashtags can be used to showcase your success in real estate and build authority in your market.
Here are a few real estate hashtags to showcase your accomplishments and activity:
| | | | |
| --- | --- | --- | --- |
| #justlisted | #justsold | #dreamhome | #soldin[town/state] |
| #openhouse | #locationlocationlocation | #featuredlisting | #selling |
| #Milliondollarlisting | #realestategoals | #cashcow | #forsale |
| #fixandflip | #homeforsale | #househunting | #homeowner |
Example Sales & Marketing-specific Hashtags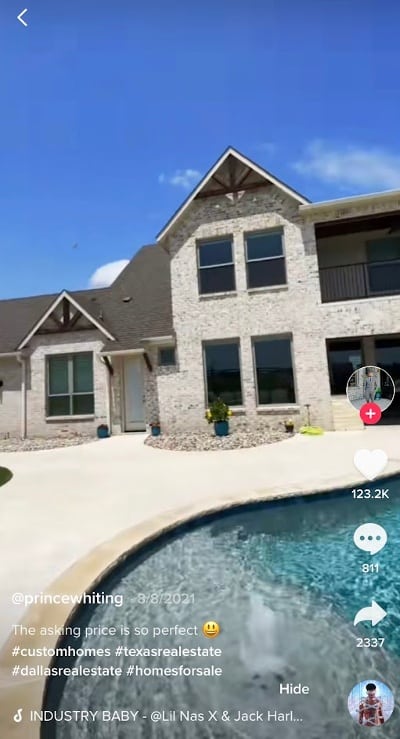 ---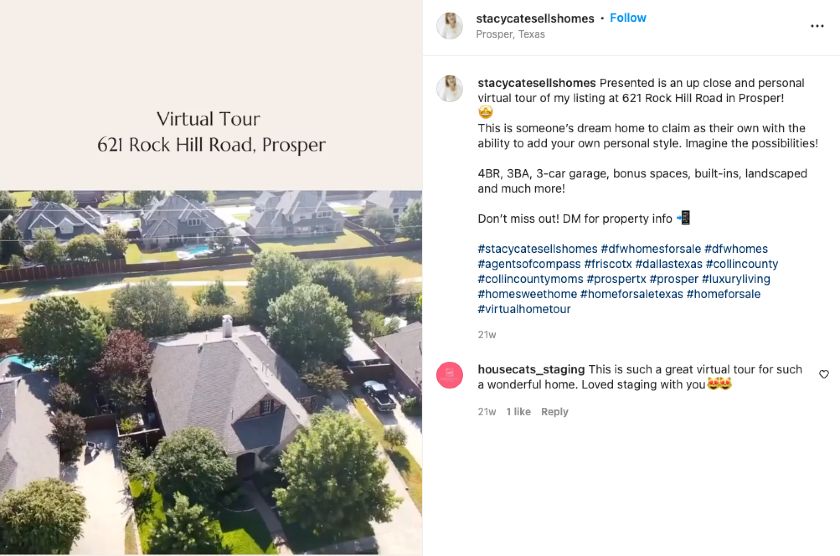 ---
---
Property Feature-specific Real Estate Hashtags
Details are so important in the real estate industry. Buyers often have specific tastes, and one feature in a home could determine if they choose to purchase it or not, so it's important to incorporate that into your hashtag strategy. Think of features that you'd use in your listing description, like high ceilings, chandeliers, or first-floor laundry. Then simply turn those features into hashtags.
In addition, using specific features in your hashtag will help your post show up in searches. Use social media tools to research keywords and topics that your local audience is already searching for, and then attach them to your posts.
For example, downtown homebuyers are likely to follow the hashtag #downtownhome, and homes in the country might be following #frontporch. The more information you can add to your captions and hashtags, the more you'll increase the chances of finding the perfect buyer for a property.
Here are some of the top property feature-focused real estate hashtags:
| | | | |
| --- | --- | --- | --- |
| #curbappeal | #oceanview | #downtownhome | #frontporch |
| #oldhousecharm | #closetothebeach | #houseportrait | #starterhome |
| #highceilings | #newhome | #midcenturymodern | #capecod |
| #countrylife | #condo | #bungalow | #openconcept |
Example Property Feature-focused Hashtags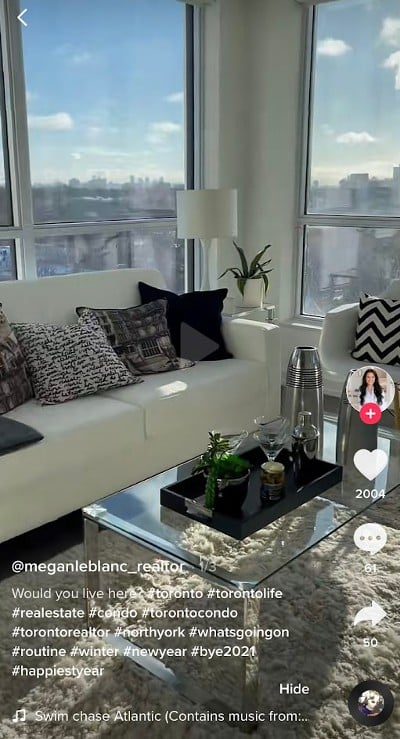 ---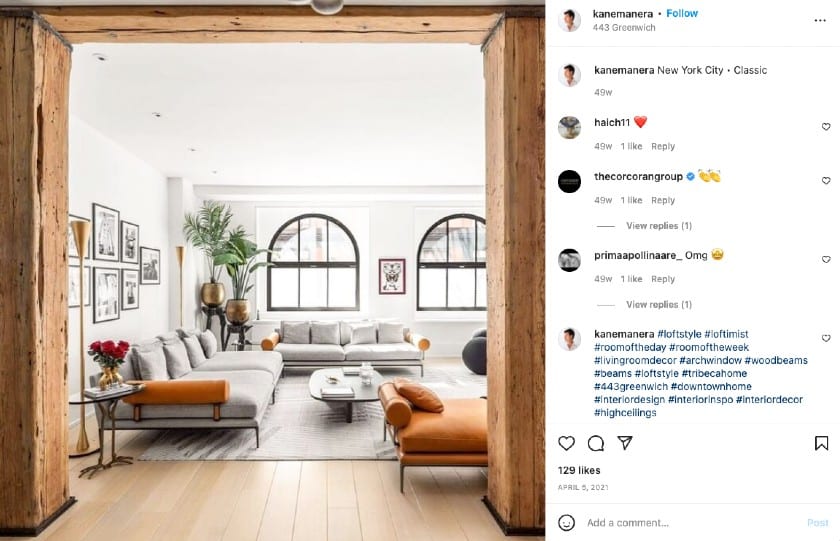 ---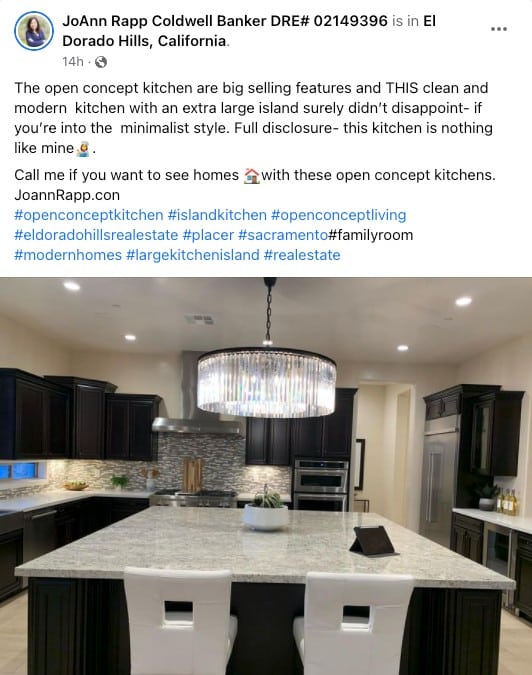 ---
Agent-specific Hashtags
Real estate agent hashtags focus on you, the agent, as opposed to a property or listing. These types of hashtags can be added to any post so that potential clients find you when they start searching social media platforms for real estate help. These hashtags should highlight your expertise, value, and services as a real estate agent to reach your target audience.
Here are the best agent-specific realtor hashtags:
| | | |
| --- | --- | --- |
| #realestate | #broker | #realtorlife |
| #realtor | #realestateexperts | #realestate |
| #NAR | #[location]agent | #listingagent |
| #realestateagent | #referrals | #buyersagent |
Example Agent-specific Hashtags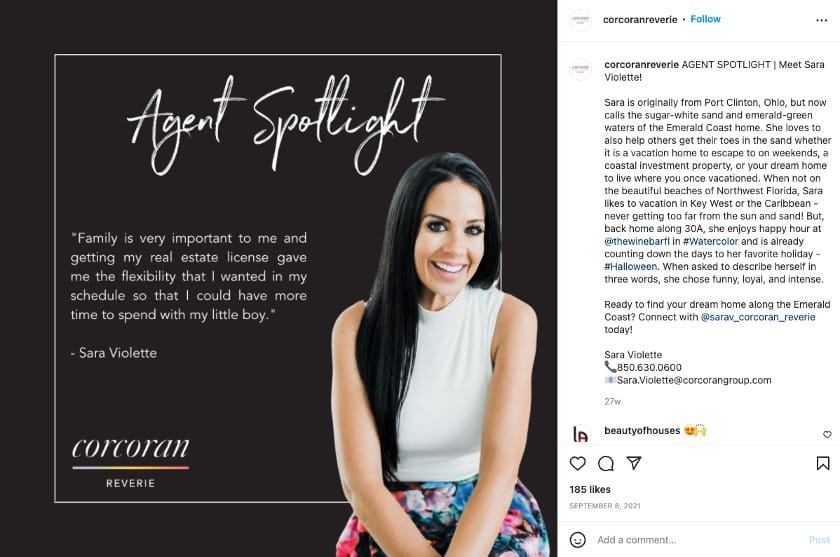 ---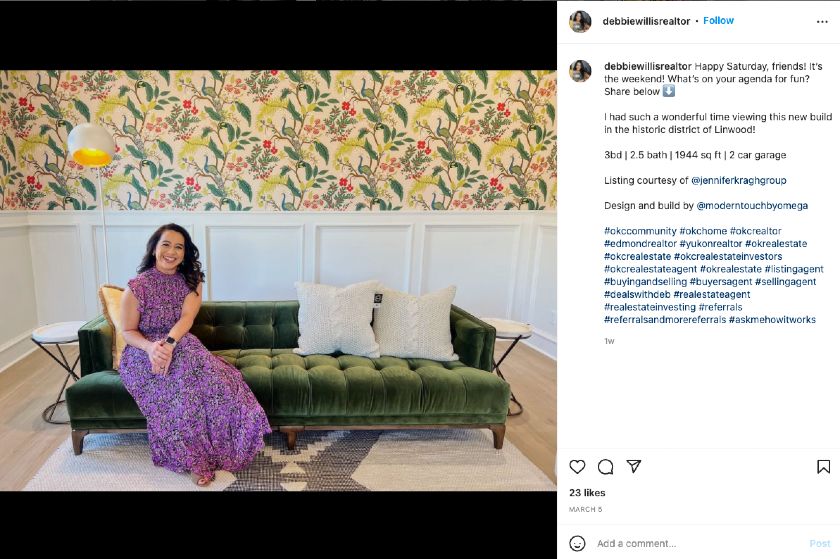 ---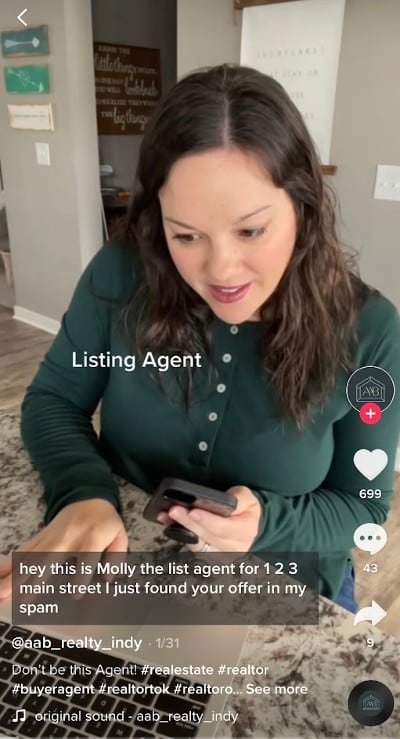 ---
How Real Estate Hashtags Work
Hashtags are defined as a word or phrase preceded by the pound sign, and they are an important part of any social media marketing strategy. Each social media platform works differently, but they all use algorithms to help users see content that they're interested in. Real estate hashtags essentially help categorize your content so it can be found by those who are interested.
For this reason, hashtags are an invaluable marketing tool. For example, a study by Social Insider showed that Instagram posts with hashtags increased their reach between 21% to 36%. There are already millions of users following hashtags like #realestate, so when you share a hashtag on your post, you can automatically increase your reach and attract targeted traffic to your page.
However, hashtags aren't a magic button or guarantee for success. In order to get the maximum benefit out of using hashtags, you need to understand how they work and the best practices on each platform.
Real Estate Hashtags for Certain Social Media Platforms
The process for creating social media content with hashtags is relatively similar between platforms, with most of them requiring hashtags to be placed in the caption, description, or a comment. However, the best practices for each platform vary widely and change constantly.
As a general rule, here are some suggestions to develop your real estate hashtag strategy on each platform:
Instagram: Although you are allowed to include up to 30 hashtags per post, stick with three to five for the best Instagram real estate marketing results.
Twitter: Tweets with more than one to two hashtags see a decline in reach and retweets, so keep things short and sweet.
TikTok: TikTok captions are limited to 100 characters, which in turn limits your hashtag usage. However, hashtags are particularly important to this platform's algorithm, so use as many as you can fit to generate leads through TikTok. Be sure to balance popular or general hashtags with niche terms to find the right audience.
Facebook: Although this company doesn't discuss its use of hashtags openly, real estate Facebook posts with hashtags received the highest number of views and engagements, according to Compare Camp.
YouTube: YouTube hashtags are generally more limited than Instagram, Twitter, or TikTok, but they still play an important role. Make sure to choose a few relevant hashtags to display near your video's title or in the description for the highest chances of generating real estate leads via YouTube
Real Estate Hashtag Marketing Tools & Resources
Learning how to use hashtags for each platform can be incredibly complex. It's important to use the right tools to streamline the process and maximize the results, but even choosing a tool can be confusing. Consider using a hashtag generator to create and inspire a hashtag that works specifically for your business.
Inflact offers a free hashtag generator that allows you to create hashtags based on a keyword, photo, or URL. It will generate hashtags for you based on your medium and gives you information about the frequency at which each hashtag is used. This way, you can incorporate both popular and rare hashtags to attract a large audience while also giving yourself a competitive edge.
In addition, to help you save time and money in your social media efforts, we've collected seven of the top tools and resources for your hashtag marketing efforts:
Choosing the right tool will depend on your immediate and long-term marketing needs. As a new real estate agent, you may need the support of a freelancer or a hashtag generator to get you started, while enterprise-level brokerages will need the full support of a team. Real estate hashtags are an important piece of your overall real estate marketing strategy, so make sure it's included with the tool or resource you choose to grow your audience.
Bottom Line
The idea of building a large online following to grow your business can be overwhelming for most real estate agents. However, it often comes down to using simple concepts in a creative way, like using branded hashtags, short video clips, or real estate memes. Use these tips and hashtags to start aligning your social media strategy with your ideal audience.