Posting on social media can be a great way to engage with your audience and generate leads. In order to use these sites effectively, you need to understand how to use real estate hashtags, as those who do get over 12% more engagement and more followers who are targeted to what they discuss.
If you recognize the value that social media can bring to your business, but don't have the time to devote, hire a freelance professional from Fiverr to handle it for you for as little as $5. They can research and implement the most effective real estate hashtags to generate leads on your behalf, while you focus on running your business. Click here to browse freelancers.
In this article, we'll examine the top 25 real estate hashtags you should be using to get more leads from social media.
1. #"Your Target Neighborhood"
If you're trying to become a local expert (you should be), then you need to engage with people who live or want to live in your target neighborhood. A picture of a beautiful home for a great price should generate a lot of traffic, but if that traffic doesn't live or want to live in your target neighborhood, it won't do you much good. For example, if you're working in Silver Lake in Los Angeles, you should add #SilverLake to your tweets about your listings or local market news.
Try to be as creative and local as possible here. If your neighborhood has a nickname only the locals use, go with that. The idea is to show that you know the neighborhood and are also involved in the neighborhood.
2. #CurbAppeal
This cottage's #curbappeal was completely transformed with just a few simple touches. #h… https://t.co/MmcSSWqSzi pic.twitter.com/DJBwqoLSDL

— Melissa Dear (@DearRealtors) July 16, 2018

Since sellers may look to Twitter, Instagram, or Pinterest for curb appeal ideas, #CurbAppeal is a great hashtag to use along with your curb appeal tips and ideas, or even with listings that show before and after pictures where you helped a seller improve curb appeal.
3. #JustListed
This one should be a given for any new listing you get. While people may not necessarily search for the just listed real estate hashtag, using just listed in your post helps build a sense of urgency. Everyone loves to check out the latest and greatest on the market.
4. #"Location+The Style of Home You're Listing"
If your listing is a desirable style of home for your area, using a hashtag to bring attention to it can work wonders. For example, if you're listing a brownstone in Brooklyn, you might use #BrooklynBrownstone as a hashtag. If you're listing a beachfront home in Malibu, #MalibuBeachfront is a great hashtag to use.
5. #DreamHome

#DreamHome is a great way to get your audience to start fantasizing about living in your listing. While this is a great real estate hashtag to use, you need to use it appropriately. #DreamHome makes sense for a beautiful property with mountain views, but it might not make as much sense for a 1,500 square foot teardown next to the railroad tracks.
6. #MillionDollarListing
Piggybacking on the success of a major network television program, this hashtag has become synonymous with luxury homes. While it might not be as targeted as local hashtags, you will get plenty of traffic from daydreamers and window shoppers. While they are pretty far from your ideal audience, more followers who are real estate buffs is never a bad thing.
7. #OldHouseCharm
#OldHouseCharm can work great to show off vintage details of your listings. This hashtag is pretty heavy on pro-level photography, so make sure you're not only highlighting beautiful old features of your listing (door knobs, inlaid floors, plaster work, etc.) but have great pictures as well.
8. #Investment
Using #Investment can be a clever way to point out how great of a deal your listing is. Even if your home is relatively expensive, using this hashtag for listings in hot neighborhoods can remind people of the rising market.
9. #HomeSweetHome

Like #DreamHome, #HomeSweetHome helps your audience see your listing as a home rather than an empty house to purchase. While the distinction may seem trivial, getting your audience emotionally invested in your listing is essential to great marketing. Remember, homes are an emotional decision first and a rational decision second.
10.#OpenHouse
This one is pretty self-explanatory. Use the hashtag #OpenHouse to promote your open houses.
11. #HouseHunting
If you're looking for buyer leads, tagging your posts about house hunting advice with #HouseHunting can be a big help. The key to remember when creating or posting content under this hashtag is to only offer useful advice and empathy.
12. #CashCow
Here's one for the multi-family agents out there. Using #CashCow reminds your potential buyers just how much profit they'll be able to generate from your listing. You might also consider using hashtags like #GreatCapRate or #Turnkey.
13. #CountryLife
This is a great one for rural properties, vacation getaways, or even plots of land. It helps remind your audience of all the great things about living in the country. You may get a lot of daydreamers, but more followers are never a bad thing.
14. #"Complimenting Your Clients"
If you have a great client who bought you a cool closing gift or sent you a great referral, Twitter can be a great place to thank them and show off your business as well. You might try posting a picture of the great gift they bought you and using a hashtag like #Blessed or #BestClientEver. Be clever and creative with hashtags here, but most importantly, be honest.
15. #"A Great Amenity That's Nearby"
Another great way to bring local attention to your listing is to use a hashtag of a nearby amenity. For example, if the home is close to Lake George, adding #LakeGeorge to your tweets or Instagram post will bring in people who are interested in Lake George. They may not be ready to move, but they might know someone who is.
16. #FixandFlip
Here's one for the REO (Real Estate Owned) agents out there. Using a hashtag like #FixandFlip will help attract buyers who are looking to fix and flip homes. You can use this in advice posts, infographics, and listings.
17. #JustSold
Use this hashtag to show off your recently sold listings. Just Sold Postcards are another great way to reach out to the neighbors of your just sold listing. Check out our in-depth guide here.
18. #"Your Brokerage Name"
While using a hashtag of the franchise you work for might lead to your tweet getting lost with a million more, using your brokerage or team name can help build your brand. If you're not on a team or working for a small brokerage, you can also find hashtags for your franchise's local presence, e.g., Keller Williams New York City. If you have several agents posting with the hashtag, it can also be a nice way to check out what they're doing on Twitter or Instagram.
19. #LocationLocationLocation
This can be a clever hashtag to use when you have a listing that's in a truly amazing location but might not be the prettiest house in the world.
20. #OceanView
If your listing has a great (or even not so great) view of the water, using a hashtag like #OceanView or #RiverView should be a no-brainer. Who doesn't want an ocean view?
21. #"The Local School District"
If your listing is in a sought-after school district, using the district's name as a hashtag for your listing is a great idea. This way, your listing might come up for parents researching school districts.
22. #HousePortrait
If you have a listing with an Instagram-worthy exterior, then you should definitely use the #HousePortrait hashtag. This is a hashtag that people use when posting exteriors of gorgeous homes. While many of them are expensive, some just have a certain charm. Great for Victorians or other vintage homes.
23. #FSBO
Okay, this one might be a little bit sneaky, but you could theoretically use it for an advice post explaining why homeowners shouldn't try to sell their homes without an agent.
24. #FreeCMA
This one is super specific, but you may be able to attract FSBO homeowners who are trying to find a way to run comparative market analyses (CMAs) for their home.
25. #Hustle
Here's a fun hashtag to use when you're working hard for your clients and want everyone to know it. For example, if you did three open houses in one day, you might tweet "Just finished the THIRD open house for the day! #Hustle".
Four Ways to Get More Leads With Hashtags
Before we dive into how to find real estate hashtags and use them on the top social media platforms, let's look at some great tools that can help you get more leads and close more sales.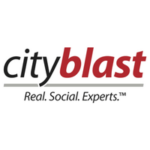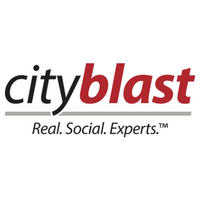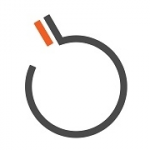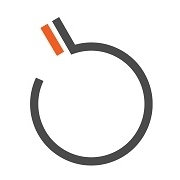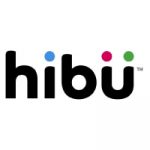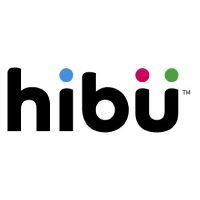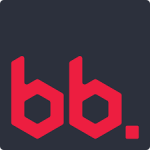 Two Tools to Research Currently Trending Hashtags
Hashtag research tools, like All-Hashtag and RiteTag, can help you identify which specific hashtags are generating the most engagement at that moment. You can search for a hashtag to find out how well it's trending, as well as generate a list of related hashtags that you can use as well.
Use All-Hashtag to Generate Top Hashtags
All-Hashtag is quick and easy to use if you're not sure what real estate hashtag to use when posting on social media. For example, if you are posting a well-staged image, and want to find hashtags around home decor, you can type in the word "homedecor," (hashtags do not have spacing), toggle on the "top" button to generate top hashtags, and watch the generator go to work.
As you can see from the example above, you likely do not want to use all of these hashtags, but having a list of the top hashtags will give you a great start on selecting appropriate ones for your image or post that will get it noticed by your target audience.
All-Hashtag allows the user to generate top real estate hashtags given your topic area, get a quick snapshot of current analytics on those hashtags, look at the top trending general hashtags of the day (or the past week/month), and all absolutely free of charge.
Use RiteTag to Find Trending Hashtags
RiteTag is a service where you can search any topic and they will give you the statistics on what hashtags are trending right now. There are both free and paid services available from RiteTag, with the paid component including Pinterest-specific hashtag information for all the areas the free component contains for $49 per year.
RiteTag allows you to search hashtags easily. We searched for "real estate" in the field given below as an example.
RiteTag then shows you real estate hashtags currently popular on Instagram. The list below is only a partial list of available hashtags suggested by RiteTag.
From there, you are shown hashtag data from Twitter. This includes the number of unique tweets per hour using specific real estate-related hashtags, retweets, hashtag exposure per hour, tweets with images, tweets with links, and tweets with mentions.
As an interesting feature, RiteTag even suggested hashtags to use for longevity of your tweet.
If you are interested in tracking the hashtags in your tweet, you are even given analytics of how it performed, with a suggestion on when to use it.
What we liked about this tool is that even the free version gives you some idea of what not to use by showing you real estate-related hashtags that were not performing well. This was a unique feature.
Overall, RiteTag offered a solid number of features for researching currently trending real estate hashtags. While it may be fairly extensive and more than some agents feel they need, it might also give you an insight into how hashtags work behind the scenes to drive your audience.
Real Estate Hashtag Strategies for Twitter, Instagram, Facebook & Pinterest
Hashtags (# symbol followed by text) are words or very short phrases that allow users to categorize and find posts when they search. Although hashtags are largely the same across platforms, the strategies to use them will differ across the social media platform you choose to use. Here's how to use real estate hashtags effectively on Twitter, Instagram, Facebook, and Pinterest.
How to use Real Estate Hashtags on Twitter
When using hashtags on Twitter, less is more. Using one to three targeted hashtags can be enough for your audience to find you and connect. Three key things to remember when using Twitter real estate hashtags is to be sure they make sense for the tweet, are specific, and are limited.
Make Sure That Hashtags Make Sense for Your Tweet
Be sure that the real estate hashtags you use match the topic you are tweeting about. It's easy to get excited about the great attributes of where you sell, but just because you're an agent in a great school district does not mean you should use the school district as a hashtag when talking about interest rates or staging.
A great use of relevant real estate hashtags can be seen from the above example. Buzz Buzz Home NYC is using great hashtags relevant to the content of their tweet. The fantastic element of their tweet and hashtag combination is that it tells anyone searching hashtags for Brooklyn real estate in NYC that there's a new listing in the area. Immediately, they've gotten the interest of their target market!
Specific Hashtags Are Better Than General Hashtags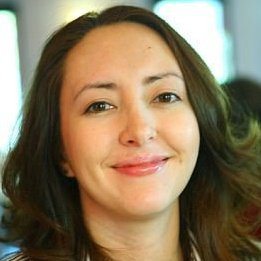 Although some people like to use trending hashtags to get more views, Blanca Valbuena, social media expert and co-founder of Socialdraft, told us that specific hashtags are better than general hashtags—just be careful not to get too specific.
When using real estate hashtags on Twitter, just remember that you want your hashtag to be something that someone might search for. For example, while #BayAreaHomes is a much more useful hashtag than #CaliforniaHomes, #ElmStreetRanch is probably too specific to be of any value.
There are many strategies to simply get you views or likes, but using real estate hashtags effectively is about capturing and converting your target audience, not overall popularity. Using trending topic hashtags might seem like a good idea for views or conversation, but understand those views will come from people who aren't likely to be future clients or add dollars to your account.
Use Limited Hashtags on Twitter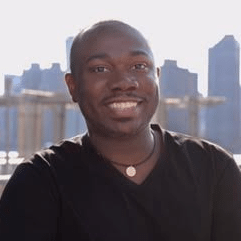 FitSmallBusiness Social Media Coordinator Allan Givens recommends using hashtags sparingly on Twitter. Since hashtags help put your tweets in front of more people, some real estate agents try and put as many as they can in their tweets. This would be a mistake, as many Twitter users associate tweets with too many hashtags as spam. Instead, try to use one to three hashtags that are appropriate for your tweet.
Since hashtags count toward your 280-character limit on Twitter, you'll be able to say more to your audience and appear more professional on the platform when using limited real estate hashtags.
How to Use Real Estate Hashtags on Instagram
Instagram allows you to use up to 30 hashtags per post. While we certainly don't recommend using all of those, you'll find that people who are using Instagram successfully are liberal with their hashtag use. Using up to 10 hashtags is likely a solid rule of thumb, though going a bit more or less seems not to hurt your user experience.
Recent studies find that hashtags are an important tool for finding content and people to follow. Here are three tips to get the best mileage from your real estate hashtags on Instagram.
Have Fun with Instagram Hashtags
Instagram hashtags can show personality, mood, and attitude. You'll see that the real estate agent above uses #newyorkstateofmind, #millionairemindset, and #yayornaytuesdays. The smart thing this particular real estate agent does is hold a "yay or nay Tuesday" posting on Instagram every week to keep her followers engaged and involved in new listings she represents. Followers engage with her over features they like and ask questions, and she engages with them, developing a rapport.
By playing a game through Instagram and using real estate hashtags, she not only allows her followers to engage and see new listings, but also to search her previous #yayornaytuesdays listings through her unique hashtag.
Remember That Real Estate Hashtags on Instagram Are a Search Tool
People will be searching hashtags to find new people to follow, so think about how to craft the perfect hashtags so the right people find you. In the above post, while this woman is a real estate agent who primarily sells in Brooklyn, she is marketing a listing in a Tribeca, one of the most expensive and exclusive areas of New York City, so she uses real estate hashtags to extend her reach.
By using a few different types of hashtags, this real estate agent attempts to reach out of her usual Brooklyn network. How does she get people to notice this listing? She uses hashtags like #tribeca #newyorkcity #realtor but also #luxurylifestyle #milliondollarlisting #prada. While it might be apparent why she is using the first few hashtags, she is using the latter hoping to capture the same audience. Someone looking for #prada in #newyorkcity or #luxurylifestyle and #newyorkcity might be just the kind of person interested in a #milliondollarlisting in #tribeca.
Use Real Estate Hashtags That Represent Your Image
You want to be sure that when you post an image, the people looking for images like yours can find it through hashtags that represent the image well. Like Twitter, use hashtags that are specific but not too specific. For example, using #tribeca and not the actual listing address as a hashtag.
One thing that the above Instagram post does is to use real estate hashtags that represent her posted image. For example, using #homedecor in a well-staged or well decorated listing certainly represents the image well and accurately. While you will have hashtags that help with search discovery that might seem unrelated but are used strategically (as we discussed in the above section), be sure that you have hashtags that represent the photo very clearly.
Bonus Pro Tip: Use Location Tags in Instagram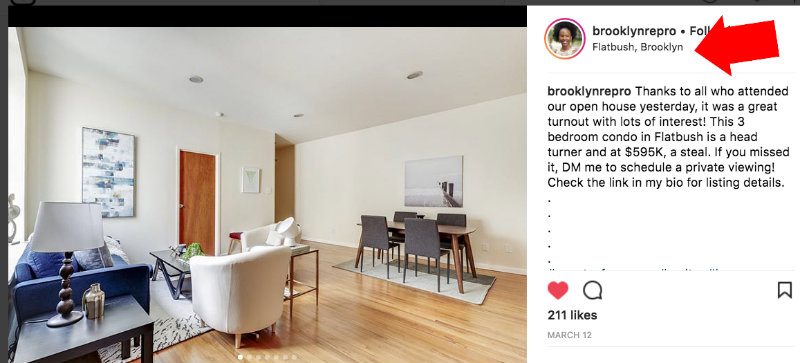 This isn't about real estate hashtags, but if you want a pro tip that will boost your engagement, use location tags. When large scale studies of Instagram were recently conducted, those who tagged with a location had a 29% higher engagement than posts that didn't.
Using a location tag is just another way to allow users to find you, and many third-party apps allow people to search by this feature. People love following others in areas they're interested in, aspire to, or are located in themselves.
Those who are renting in the neighborhood but are considering a purchase, those who are visiting and thinking of buying, and those who want to buy in your area "one day" are all people you might capture using location tags. If you are out taking photos where your listing happens to be, just be sure to tag your location when creating your post.
How to Use Real Estate Hashtags on Facebook
Hashtags on Facebook became an addition about five years ago, after seeing their usefulness on other platforms. Using a hashtag on Facebook is as simple as including it with your post to your page or timeline. Here are three ways to effectively use real estate hashtags on Facebook.
Limit Your Real Estate Hashtags on Facebook
On Facebook, studies find that the more hashtags you use, the worse your engagement becomes. The optimum number of hashtags to use on Facebook is one to two. After two hashtags, engagement begins to drop!
Like Instagram, anything can be hashtag, but on Facebook, you want to use them more sparingly or your content will read like spam to other users and turn people off. If you are looking for a way to market your real estate business on Facebook, that task is best done by creating sponsored posts and ads. If you are not sure how to construct these, we have a guide on Facebook Advertising that takes you step-by-step through the process.
Use Real Estate Hashtags on Facebook for Searchability and Emphasis
Like Twitter and Instagram, hashtags can be searched and help you connect with other users who have similar interests. As you can see above, when you create a hashtag on Facebook, it becomes highlighted. While a minority of users search for Facebook content through hashtags, be sure that yours could be found if someone were interested or punctuate new postings with a hashtag that represents a quick summary glance of its purpose.
In the example above, #NewHomesForSale is a searchable hashtag, but it does not convey location. This might attract people looking for a new home glancing in their feed and highlight a new home on the market for her existing followers, but it will likely not reach new people looking in the specific area where this home is located.
Given that Facebook is a platform where paid advertising is more beneficial and has more reach than hashtag use, feel free to have fun with the hashtags you select, or simply highlight the point of the post with your real estate hashtags, as this real estate agent did.
Select Real Estate Hashtags on Facebook to Build Identity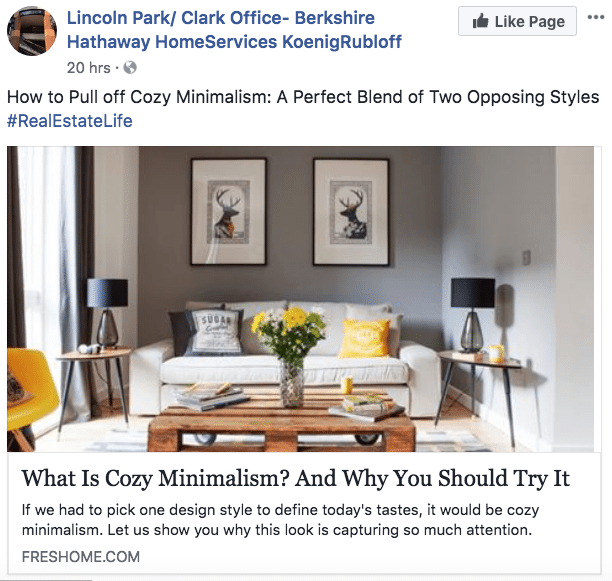 The wonderful thing about using hashtags on Facebook is that not only can they provide searchability, they can convey mood and supplement the post with a personal element. Recognizing that paid ads are more useful to getting leads and exposure on Facebook allows you to focus more on building identity with the hashtags you select.
In this post, the user is posting an article on a specific type of decor, but rather than hashtag it with #decor, chooses to use #realestatelife for a bit more identity. While the hashtag might not be very searchable, it does convey that this is a company who sees design as an important part of what they do and is attentive to this part of the business.
How to Use Real Estate Hashtags on Pinterest
Pinterest discouraged hashtag use until recently. Now, Pinterest has found a way to make using hashtags useful, searchable, and helpful to connect with your audience. Here are the top strategies to use real estate hashtags on Pinterest.
Make Your Real Estate Hashtags on Pinterest Searchable
Using the right real estate hashtags can help to make your pin more searchable. A person on Pinterest can search for a hashtag in two ways—from the search bar at the top of their screen or by clicking on a hashtag in a pin description. When a person searches for a hashtag, Pinterest will bring up the pins with the most recent use of that particular hashtag.
Making your pins searchable on Pinterest means that you must do two things to come up in the search results. One is that you have to pin with some frequency (so that your pins show up in the searches), and secondly, you have to determine what real estate hashtags are most likely to be searched.
Limit How Many Real Estate Hashtags You Use on Pinterest
While Pinterest's specific policy states that you should not use more than 20 "specific and descriptive" hashtags per pin, Tiffany Black, the Head of Content and Business Development, has stated in the Help section of Pinterest:
It's not the volume of hashtags that's really useful, it's actually making sure you are using the hashtags that people will likely be searching for. So not trying to do like 100 because actually doing too many will decrease rank in some capacity because we will think it is possibly spam.
Pinterest seems to reward specific and descriptive real estate hashtags, and the above Pinterest board shows a real estate agent using these hashtags well. Using hashtags that are area specific (#bucktownchicago and #chicagorealestate) will help her pins pop up quickly should anyone be searching in those areas. We suggest using less than 10 real estate hashtags per pin to leave a favorable impression on the user.
Bonus Pro Tip: Don't Go Back and Use Real Estate Hashtags on Old Pins
While hashtags did not used to be a part of the platform, remember that only newer pins resolve in the search results. Going back to use your real estate hashtags on old pins will likely take a lot of time with no real benefit.
While effectively using real estate hashtags on Twitter, Instagram, Facebook and Pinterest all require some basic knowledge, they also require significant time and effort. Should you find your time better spent with clients, feel free to check out a service like Hibu, which can post to social media and effectively use hashtags on your behalf.
The Bottom Line
The top real estate hashtags can be incredibly useful in getting you noticed on social media. By learning how to use real estate hashtags specifically to the platform you use, and using the tips listed above, agents can place themselves in front of an audience of people already interested in what they have to offer.
Using social media can come with a steep learning curve to master the different platforms, like Twitter, Instagram, Facebook and Pinterest. For some agents, while they want an active social presence, they also need to be mindful of the time they have left for client work. If you want to learn more about automating your social media strategy, check out Placester's in-depth guide 5 Real Estate Marketing Tasks to Automate (and 5 You Shouldn't).