Real estate hashtags are searchable words preceded by a "#"; they are used in social media to categorize real estate-related content. Users can find this content by searching for specific hashtags on each platform. Below, we list 35 top real estate hashtags for agents looking to gain followers, grouping them by topic category.
Niche Market Hashtags for Real Estate
Getting the attention of a niche market can be challenging because you have to really understand the demographic and the area. Also, the market size is usually much smaller, so your hashtags for real estate need to use terms and phrases that are instantly recognizable as belonging to your niche.
Here are some of the best niche marketing real estate hashtags to increase your following:
1. #'Your Target Neighborhood'
Engage with people who live or want to live in your target neighborhood by trying to be as creative and local as possible. If your neighborhood has a nickname only the locals use, use those hashtags, like #BoulderBaseball or #GoldenStateSaturday. The idea is to show that you know and are involved in the neighborhood.
2. #'Location+The Style of Home You're Listing'
If your listing is the perfect style of home for your area, using a hashtag to bring attention to it can work wonders. For example, if you're listing a brownstone in Brooklyn, you might use #BrooklynBrownstone as a hashtag. If you're listing a beachfront home in Malibu, #MalibuBeachfront is a great hashtag to use.
3. #'A Great Attraction That's Nearby'
Another great way to bring local attention to your listing is to use a hashtag of a nearby attraction. For example, if the home is close to Lake George, adding #LakeGeorge to your tweets or Instagram posts will bring in people who are interested in Lake George. They may not be ready to move, but this will pique their interest—and they're likely to share it with others who are interested in the same attraction.
4. #'Your Brokerage Name'
While using a hashtag of the franchise you work for might lead to your tweet getting lost among a million other ones, using your brokerage or team name can help build your brand. If you're working for a national franchise, like Keller Williams, you can often find local hashtags for the brand, e.g., #KellerWilliamsNYC or #KWNYC. If there are several agents posting with the hashtag, it can also be a nice way to check out what they're doing.
5. #'The Local School District'
If your listing is in a sought-after school district, using the district's name as a hashtag for your listing is a great idea. This way, your listing might come up for parents researching school districts.
Sales & Marketing-specific Real Estate Hashtags
Sales-specific real estate hashtags spotlight the recent sales activities and results of agents. These cover everything from listing a new house to closing a deal, and include hashtags like #justlisted, a mid-sales funnel point like #openhouse, and the success of a sale like #justsold. These real estate hashtags are used to showcase the success and experience of the agent.
Here are agent-oriented hashtags for real estate used to engage potential buyers and sellers:
6. #JustListed
This hashtag should be used for any new listing you get. While people may not necessarily search for the #justlisted real estate hashtag, using it in your post helps build a sense of excitement. Everyone loves to check out the latest and greatest listings on the market.
7. #JustSold
Use this hashtag with a great graphic to show off your recently sold listings. #JustSold might feel like bragging, but it gives your followers insight into the area and frequency of your sales. Just Sold Postcards are another great way to reach out to area residents, showcasing your successful sales. Check out our just sold postcards examples for direct mailers.
8. #DreamHome
#DreamHome is a great way to get your audience to start fantasizing about living in your listing. While this is a great real estate hashtag to use, you need to use it appropriately. #DreamHome makes sense for a beautiful property with mountain views, but it might not make as much sense for a 1,500-square-foot teardown next to the railroad tracks.
9. #OpenHouse
Agents should use the hashtag #OpenHouse to promote their open houses. Be sure to use this during the entire open house process—including the time up to and during your event. Hashtagging your upcoming open houses with additional hashtags like #dontforget, #limitedspace, #specialinvite, and #RSVP can further boost participation in your showings.
10. #LocationLocationLocation
This can be a clever hashtag to use when you have a listing that's in a truly amazing location but might not be the prettiest house in the world. Use your location to highlight why a buyer might want to check out this listing.
11. #FSBO
The #FSBO (for sale by owner) hashtag is used to attract people who want to buy a house and people who want to sell their home themselves. This hashtag might be a little confusing coming from an agent, but you could use it for an advice post explaining why homeowners shouldn't try to sell their homes without an agent.
12. #FreeCMA
Frequently used with the hashtag #FSBO, #freeCMA can be used with posts that offer a competitive marketing analysis of an area to help sellers accurately price their home. A #freeCMA hashtag attracts sellers who will need an agent in the near future and establishes your expertise in the real estate marketplace.
13. #MillionDollarListing
Piggybacking on the success of a major network television program, this hashtag has become synonymous with luxury homes. While it might not be as targeted as local hashtags, you will get plenty of traffic from daydreamers and window shoppers. While they are pretty far from your ideal audience, getting more followers who are real estate fanatics builds brand awareness.
14. #Investment
Using #Investment can be a clever way to point out how great of a deal your listing is. Even if your home is relatively expensive, using this hashtag for listings in hot neighborhoods can remind people of the rising market and the potential for profit if and when they sell in the future.
15. #CashCow
This hashtag is largely for multifamily or investment property agents. Using #CashCow reminds your potential buyers just how much profit they'll be able to generate from your listing. You might also consider using hashtags like #GreatCapRate or #Turnkey.
16. #FixandFlip
#FixandFlip is for REO (real estate-owned) agents. Using a hashtag like #FixandFlip will help attract buyers who are looking to renovate and resell homes. You can use this in advice posts, infographics, and listings.
17. #HomeForSale
It might seem like #HomeForSale is a no-brainer hashtag for agents, but many agents miss the obvious hashtags when searching for what is trending or what will convert the most followers to leads. #HomeForSale is the hashtag that clearly tells buyers you are accepting appointments to show a listing.
18. #'Complimenting Your Clients'
If you have a great client who bought you a cool closing gift or sent you a great referral, Twitter or Instagram can be great places to thank them and show off your business as well. You might try posting a picture of the great gift they bought you and using a hashtag like #Blessed or #BestClientEver. Be clever and creative with hashtags here, but most importantly, be honest.
19. #HouseHunting
If you're looking for buyer leads, tagging your posts about house hunting advice with #HouseHunting can be a big help. When creating or posting content under this hashtag, remember to only include useful advice and empathy—not a pitch.
Property Feature-specific Real Estate Hashtags
Property feature-specific hashtags for real estate point out specifics about the inside and the outside of various properties. To attract buyers who want special features in the property, the neighborhood, or the region, use these hashtags to increase visibility and convey the lifestyle attached with each property.
Here are the top property feature-focused real estate hashtags:
20. #CurbAppeal
Since sellers may look to Twitter, Instagram, or Pinterest for curb appeal ideas to enhance the appearance of your home, #CurbAppeal is a great hashtag to use along with your curb appeal tips and ideas, or even with listings that show before and after pictures where you helped a seller improve curb appeal.
21. #OldHouseCharm
#OldHouseCharm can work great to show off vintage details of your listings. This hashtag is often accompanied by pro-level photography, so make sure you're highlighting beautiful old features of your listing (door knobs, inlaid floors, and plaster work, for example). Get tips on great real estate photography and how to make an image stand out.
22. #HomeSweetHome
Like #DreamHome, #HomeSweetHome helps your audience see your listing as a home rather than an empty house to purchase. While the distinction may seem trivial, getting your audience emotionally invested in your listing is essential to great marketing. Remember, homes are an emotional decision first and a rational decision second.
23. #CountryLife
This is a great one for rural properties, vacation getaways, and even plots of land. It helps remind your audience of all the great things about living in the country. You may get a lot of daydreamers, but you will also get urbanites who are ready to make the move out of the city and into the country.
24. #OceanView
If your listing has a great view of the water, using a hashtag like #OceanView or #RiverView should be a no-brainer. This hashtag gives buyers who want an ocean view a reason to pay attention to your listing.
25. #CloseToTheBeach
#CloseToTheBeach is a good hashtag to use to attract buyers for homes, second properties, or investment rentals in popular beachfront destinations. This hashtag notifies buyers that the property is within a short distance from—or on—the beach.
26. #NewHome
The #NewHome hashtag makes new construction stand out from the crowd. For first-time buyers seeking a good place to look for a starter home, the #NewHome hashtag is an indicator that new construction homes are available in the market. As new construction often includes mid- and lower-priced developments, this hashtag attracts buyers who want to own a new property but might have financial limitations.
27. #Condo
For agents who represent the sale of condominiums, the #condo hashtag for real estate is a must because this shows interested buyers that you are a good choice. Condos are a niche market that mixes second-home buyers and upscale primary home buyers. Using the #condo hashtag to supply information and listings can result in securing just the right urbanite leads.
28. #Downtown
Being located in the downtown area is an advantage to a certain type of buyer who wants to be close to local shopping, nightlife, and local transportation. Agents can use the #downtown hashtag to share information on local businesses, talk about the location, or create a sense of living within the city limits.
29. #HousePortrait
If you have a listing with an Instagram-worthy exterior, then you should definitely use the #HousePortrait hashtag. This is a hashtag that people use when posting exteriors of gorgeous homes. While many of these homes are expensive, some just have a certain charm. This hashtag is great for Victorian or other vintage homes.
Agent-specific Hashtags
Real estate agent hashtags identify the types of services and expertise the buyer or seller can expect to get from you as a real estate professional. From individual agent qualifications to broker and association affiliations, these real estate hashtags can help you stand apart in your field.
Here are the best agent-specific hashtags for real estate agents:
30. #RealEstate
Real estate is the basic hashtag that most agents and brokers use to define their industry. While real estate is a vast term that covers all types of properties—including commercial and residential—most agents will need to localize this global hashtag to get any traction and engage followers.
31. #Realtor
A #Realtor is different from real estate agent; a Realtor is an agent who is a member of the National Association of Realtors. The NAR offers a variety of certifications and designations. Hence, using the #Realtor hashtag should only be done by members of the NAR.
32. #NAR
This real estate hashtag comes with all of the weight and influence of the National Association of Realtors. Belonging to the #NAR means that you are a Realtor in good standing. The NAR is very protective of their name and their brand online, so be careful to only use this designation if you are a member.
33. #RealEstateAgent
A real estate agent is a generalized term that refers to someone who has passed their licensing exam and is legally allowed to buy and sell property in their state. Many agents do not use the #realestateagent hashtag because they believe that their content makes it clear what they do; however, this hashtag is important for people searching for agents on social media platforms.
34. #Broker
A broker is another generalized designation for someone who has passed their broker licensing exam and is legally allowed to open a real estate office with agents who sell property. It is important to use the #broker hashtag if your social media account represents several agents or your brand is part of a franchise. The #broker hashtag helps buyers and sellers understand your connection to your posts.
35. #RealEstateExperts
The #realestateexperts hashtag has many different meanings, including denoting agents and brokers who are especially qualified in a certain type of realty sales. Some agents use this hashtag to differentiate them from competitors. Others, like real estate coaches and trainers, use #realestateexperts as part of their branding.
How Real Estate Hashtags Work
Real estate hashtags are property and housing sales-related keywords preceded by a "#." They are used widely in social media to help tag content as real estate-specific. Anyone interested in real estate can search social media platforms for relevant real estate hashtags, like #realestate or #justsold, to yield relevant posts from agents and brokers. These hashtags help social media platforms categorize posts to ensure they are delivering the most relevant posts to users.
The process for creating social media content with hashtags depends on the platform you are using, but generally includes the creation or upload of text and images and an opportunity to either include the hashtags in the content itself or as part of a description. Platforms like Facebook and Twitter allow you to add hashtags directly to post content, while Instagram requires you to add these as part of the description of the image or video you are posting.
Once your hashtagged content is live, a user can find it by searching for a hashtag you have added to your post. These include hashtags that are global and topic-oriented, such as #summerstyle, and location-specific or local, such as #NYCsummerfun.
Agents benefit from using both topic-based and location-based hashtags in their social media posts; this helps them target potential followers and leads who are interested in real estate-related information. Once an agent or broker has been found through a hashtag, their enticing posts can serve to push social media users to a website or landing page to capture email addresses and lead information.
7 Real Estate Hashtag Marketing Tools & Resources
Hashtag marketing tools help agents find the trending hashtags they can use to grow their following and increase leads, but not all tools are created equal. That's why we've assembled a list of the seven best tools to help you save time and money in your social media and hashtag efforts.
Here are seven important tools and resources that will boost your digital marketing efforts:
1. CityBlast: Local Social Media Content Posting


CityBlast is a real estate social media platform that automatically finds and posts real estate content to your Facebook and Twitter feeds. Even if you build a large base of social media followers, they won't turn into leads unless you're actively posting engaging content. Build trust and authority with posts that show you're in tune with changes in your local market.
2. Hibu: Professional Social Media Management

Finding great, targeted real estate hashtags is one thing. Managing your social media campaigns that use those hashtags is whole other project. Hibu is a digital marketing solution that can get you in front of more viewers by helping you create, manage, and monitor your Facebook, Twitter, and Instagram campaigns.
3. BombBomb: Video Creation for Social Media


Videos are a great way to engage with prospects on social media. But recording and uploading videos can take a lot of time, resources, and technical know-how. BombBomb is a video marketing tool that lets you easily create professional videos, insert them into social media posts, and track who watches them. You can also add videos to your emails to help them stand out in a crowded inbox.
4. BoxBrownie: Virtual Staging & Photo Enhancement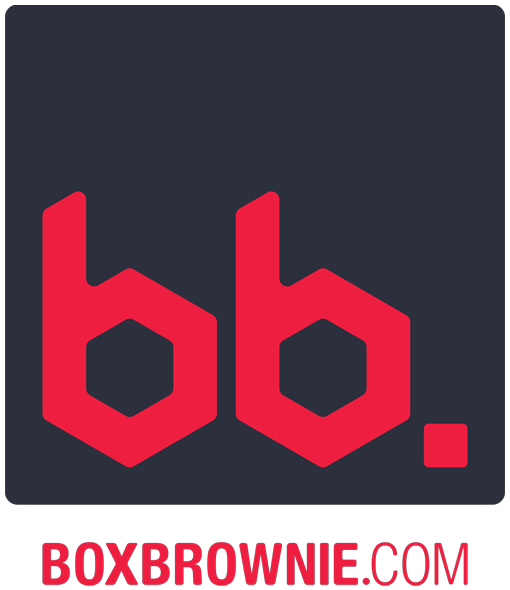 If you want to engage homebuyers on social media, you need to have stunning, high-quality photos of your properties. BoxBrownie.com is an inexpensive tool that offers virtual real estate staging, professional image enhancement, and comprehensive editing services, all with quick turnaround times.
5. Fiverr: Freelance Social Media Assistance


Fiverr is an online platform of freelancers who specialize in every facet of social media marketing, including graphic design, strategy, posting, and response management. Agents can hire real estate social media marketing experts on Fiverr for as little as $5 per project.
6. All-Hashtag: Generate Top Hashtags

All-Hashtag is a free and easy-to-use tool if you're not sure what real estate hashtag to use when posting on social media. For example, if you are posting a well-staged image and want to find hashtags around home decor, you can type in the word "homedecor" (hashtags do not have spacing), toggle on the "top" button to generate top hashtags, and watch the generator work.
7. RiteTag: Find Trending Hashtags


RiteTag is a service where you can search any topic and they will give you information on what related hashtags are trending right now. While there is a free version, RiteTag also offers paid services for $49 per year that include Pinterest-specific hashtag information.
9 Pro Tips for Real Estate Hashtag Success
One of the hardest parts of successfully creating a social media following is finding and using the right hashtags; it can be a challenge to find the right mixture of global, niche, and local hashtags to engage readers and get leads. With this in mind, we reached out to nine social media experts to ask for their best hashtag tips for Facebook, Instagram, Pinterest, and Twitter.
Here are the top nine tips for using real estate hashtags successfully:
---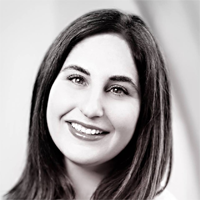 ---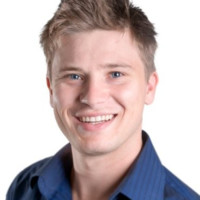 ---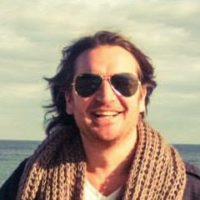 ---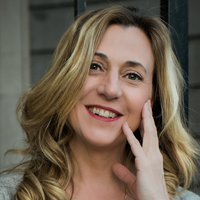 ---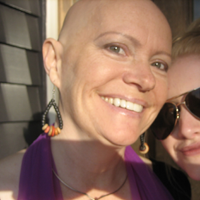 ---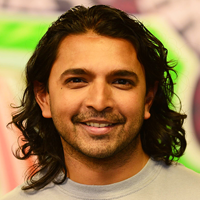 ---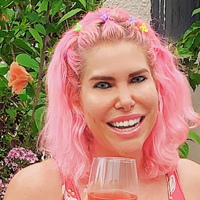 ---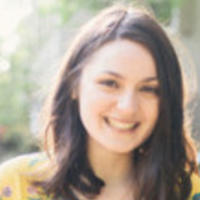 ---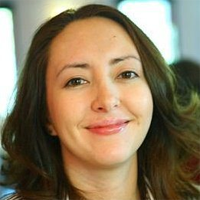 ---
Bottom Line: Hashtags for Real Estate
The top real estate hashtags can be incredibly useful in getting you noticed on social media. By aligning the right real estate hashtags with the platform being used, agents can place themselves in front of an audience of people already interested in what they have to offer. This ultimately results in more leads.