32 Best Real Estate Jokes That Will Make You & Your Clients Laugh Out Loud
Let's face it: The real estate industry can be tough because it's full of high points and low points for you and your clients. Before responding in a negative way—like running away from your career or letting your clients give up—take a few minutes to breathe, grab your favorite cappuccino, and read through some real estate jokes to remember the positive and humor in every situation.
Here are 32 real estate jokes for your own enjoyment, your marketing, or even for your communications with clients to lighten the mood and remember why you became a real estate professional.
1. Detective Real Estate Agent
---
2. Try Holding a Bee
"Did you know property appraisers always carry a bee? Because the value is always in the eye of the Bee Holder."
—Keron Howe, Property Nation
---
3. Make a Million Bucks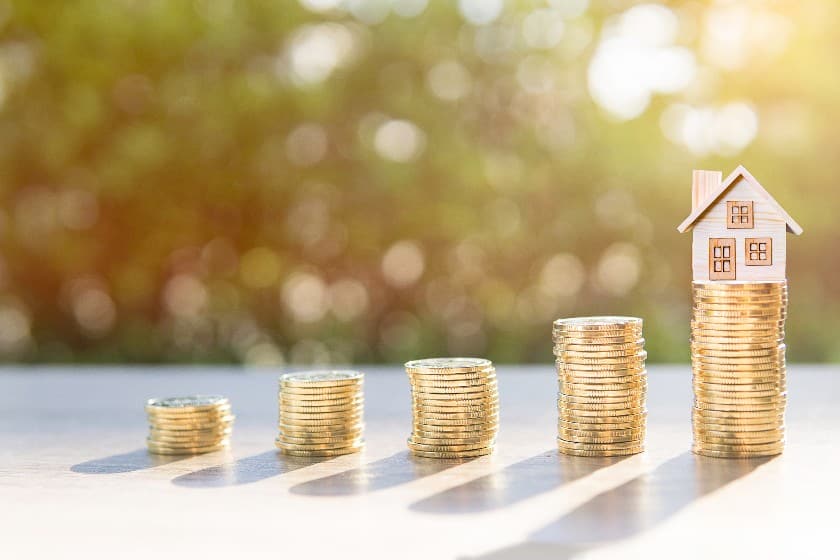 "Finally figured out how to make a quick million bucks in real estate. Start out with 2 million, and no time at all, you'll have a million left!"
—Catherine Mack, House Buyer Network
---
4. Landlord of a French Castle
A tour guide was leading a group of tourists through some of the most beautiful sights and sounds in France. One of the stops was a majestic, ancient castle in the countryside.
"This castle was built nearly 900 years ago," said the guide. "All of the features are original—not one wall has been altered, and not a single stone has been changed. There has been not a single upgrade, superficial or functional, in all these years."
When the tour guide said this, a man in the group nudged his wife and whispered in her ear: "Gosh honey, they must have the same landlords we do."
—Marina Vaamonde, HouseCashin
---
5. House for Cats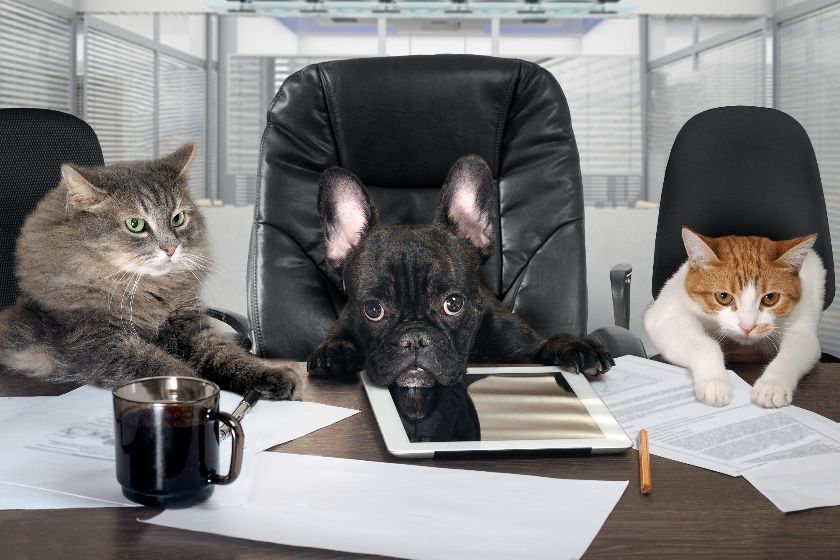 "The real estate in my area is so hot right now, only cats can afford it. You'll need nine lives to pay it off."
—Ben Wagner, Leave the Key
---
6. Florida Real Estate Jokes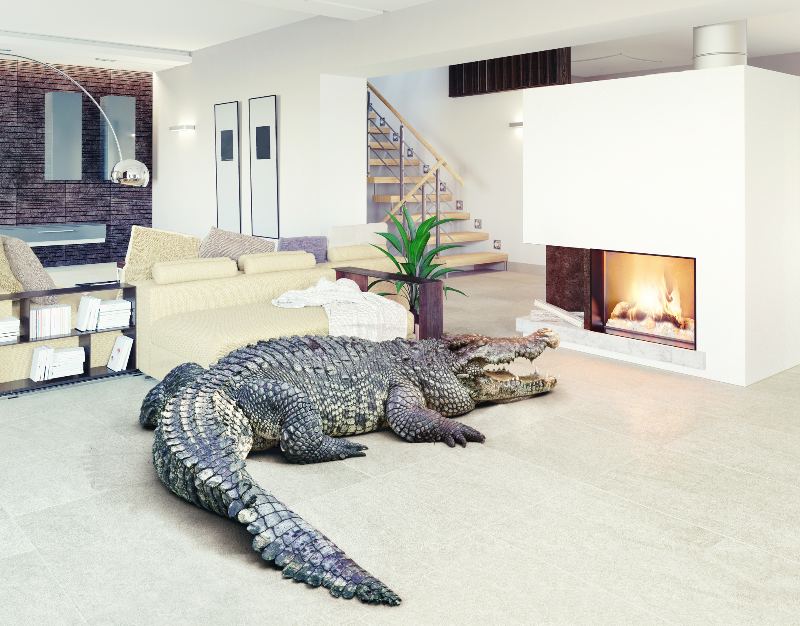 "Here in Florida, we have alligators who actually own rental properties. We call them invest-igators."
—Jeff Cody, Next Bridge Home Solutions
---
7. I Wanna Wish You a…
"What's a realtor's favorite Christmas song? For Lease Navidad."
—Ryan Fitzgerald, UpHomes
---
8. The Devil & the Agent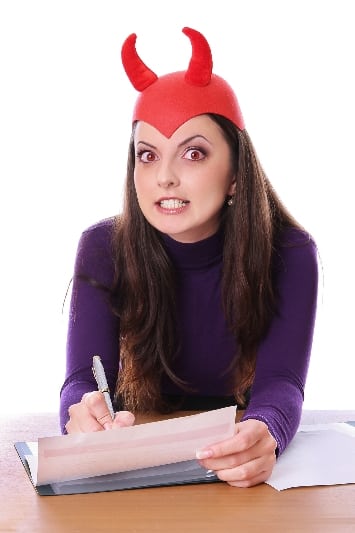 "Look, I can make you richer, more famous, and more successful than any other real estate agent alive," the Devil tells a real estate agent. In fact, I can turn you into the greatest agent in history."
"Well, what do I have to do in return?" replies the real estate agent.
The Devil chuckles. "Of course, you must give me your soul," he adds, "but you must also give me the souls of your children, your children's children, and, in fact, you must give me the souls of all your descendants throughout eternity."
"Wait a minute," the realtor cautions, "what's the catch?"
—Inna Ivchenko, Barcode Properties
---
9. A Creative Lawyer
A lawyer who had 12 children was in a tight bind because his rental agreement was coming to an end, and he was looking for a new home. He could not easily find one because no one wanted a tenant who had 12 children who would most likely destroy the house.
Since he was a lawyer, he could not easily lie about his family situation. So on the day a new real estate agent came to meet up with him, he told his 11 children and his wife to go to the cemetery.
During the interview, the real estate agent asked, "How many children do you have?"
He answered truthfully, "Twelve."
Seeing he only had one beside him, the agent curiously asked, "Where are the rest, then?"
The lawyer answered with a sad look, "They're in the cemetery with their mother."
And that's how his agreement was signed, and he was able to rent a new home without lying.
—Stephen Keighery, Home Buyer Louisiana
---
10. Real Estate in Egypt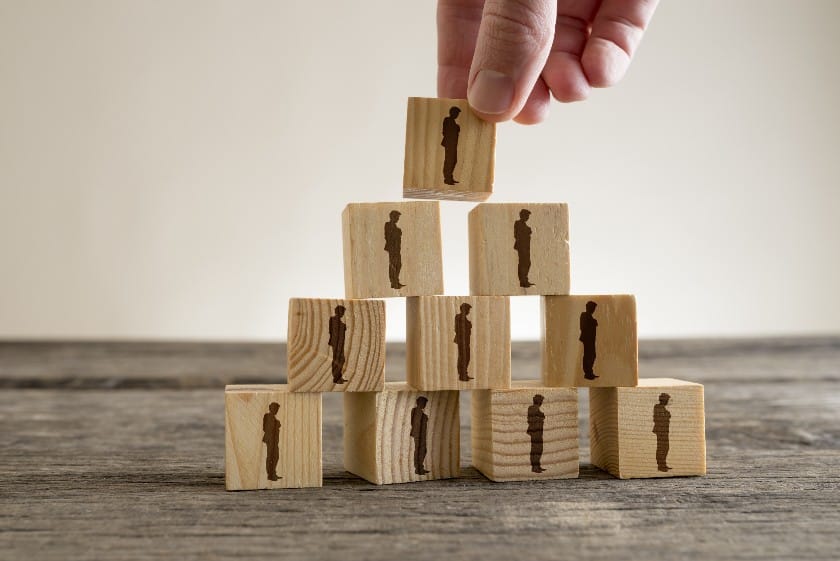 "I was offered the chance to buy some real estate in Egypt's Valley of the Kings, but it turned out to be just a pyramid-selling scheme."
—Sara Graves, USTitleLoans
---
11. Hide Your License
"Why did an agent decide to hide his realtor license? Because he wanted to be a secret agent."
—Sara Graves, USTitleLoans
---
12. Real Estate Calculation
---
13. Two-story House
"A real estate agent sold me a two-story house—one story before the sale and the other after it."
—John Riedl, Easy Cash Offer Florida
---
14. The Best-selling Properties
"My best-selling properties are listings with finished basements. They're my best cellars!"
—Ryan Fitzgerald, UpHomes
---
15. How to Handle Rude Clients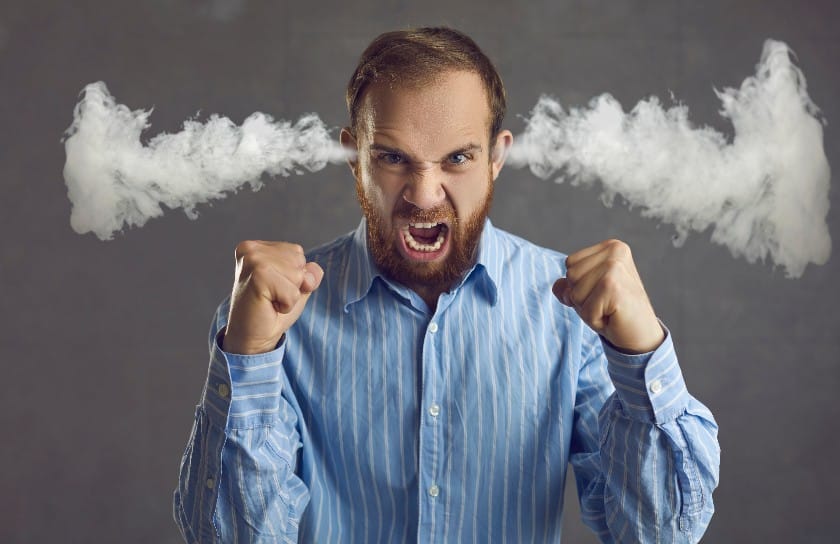 "How did the real estate agent handle the rude client? She showed her some manors."
—Anthony Minniti, Texas Land & Home
---
16. A Listing Description Too Good
"Did you sell your house?" her friend asked.
"No. After reading the real estate agent's description of it, we decided it is just the place we're looking for."
—James Chapman, Bella Bathrooms
---
17. So Much to Be Thankful For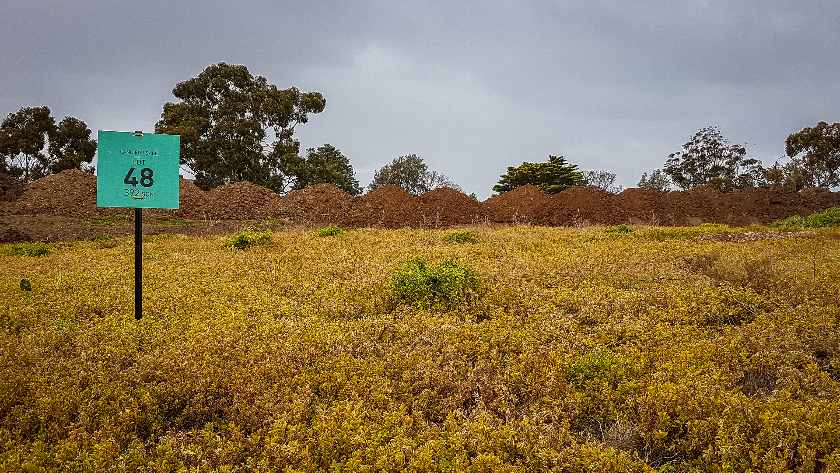 "What do agents have to be thankful for? Lots."
—George Beatty, Problem Property Pals
---
18. Realtors Screwing in a Lightbulb
"How many real estate agents does it take to screw in a lightbulb?"
"It takes just one realtor to screw your quality bulb into the gold-plated chandelier hanging from your vaulted ceiling with crown moldings and skylights in your English Tudor home located in an upscale neighborhood with a private lake and golf course. Must see!"
—Newsgroup Archive
---
19. Mortgage Pick-up Line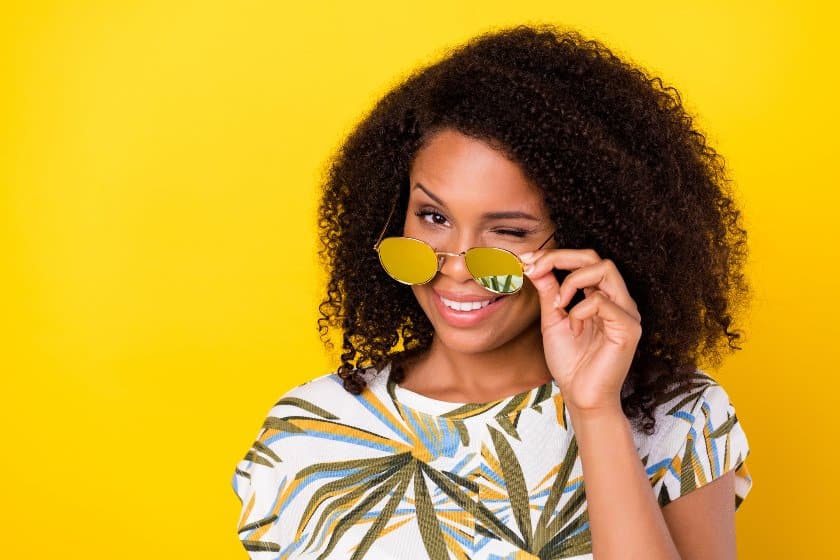 "Hey girl, is your name mortgage? Because you've got my interest."
—Ben Wagner, Leave the Key
---
20. The Last House
"Have you heard about the last house in the neighborhood? It was last but not leased."
—Mike Bevilacqua, Dominus Properties
---
21. Wait Until the Signs Are Right
A small real estate broker was dismayed when a brand-new real estate franchise much like his own opened up next door and erected a huge sign that read "BEST AGENTS."
He was horrified when another competitor opened up on his right, and announced its arrival with an even larger sign, reading "LOWEST COMMISSIONS."
The small real estate broker panicked, until he got an idea. He put the biggest sign of all over his own brokerage.
It read: "MAIN ENTRANCE."
—Valorie Easter, eXp Realty
---
22. Listings With Climate Change
"Start worrying about climate change when realtors start listing properties as potential waterfront homes."
—Dan Belcher, Mortgage Relief
---
23. The Weight of a House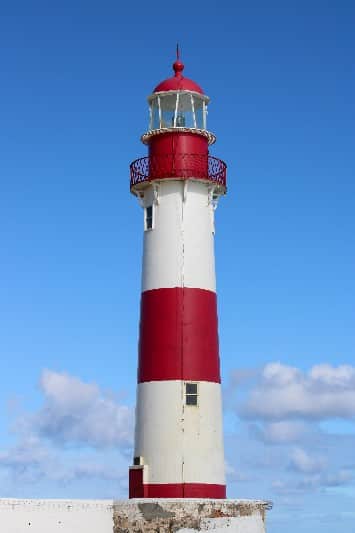 "What kind of house weighs the least? A lighthouse."
—Riddles Brain Teasers
---
24. Dressed-up House
"What kind of dress does a house wear? An address."
—EZ School
---
25. Real Estate Therapy
'Why was the realtor in counseling? They couldn't get closure."
—Leonard Ang, iPropertyManagement
---
26. Changing Dreams
---
27. Bats & Real Estate Agents
"How are bats like real estate agents? It's all echo-location, location, location."
—Harrison Hosk, Keak
---
28. Pay Attention to the Signs
---
29. Profitable Insects
"How many insects do you need to make money from your rental unit? Ten-ants."
—Mike Bevilacqua, Dominus Properties
---
30. Scare the Zombies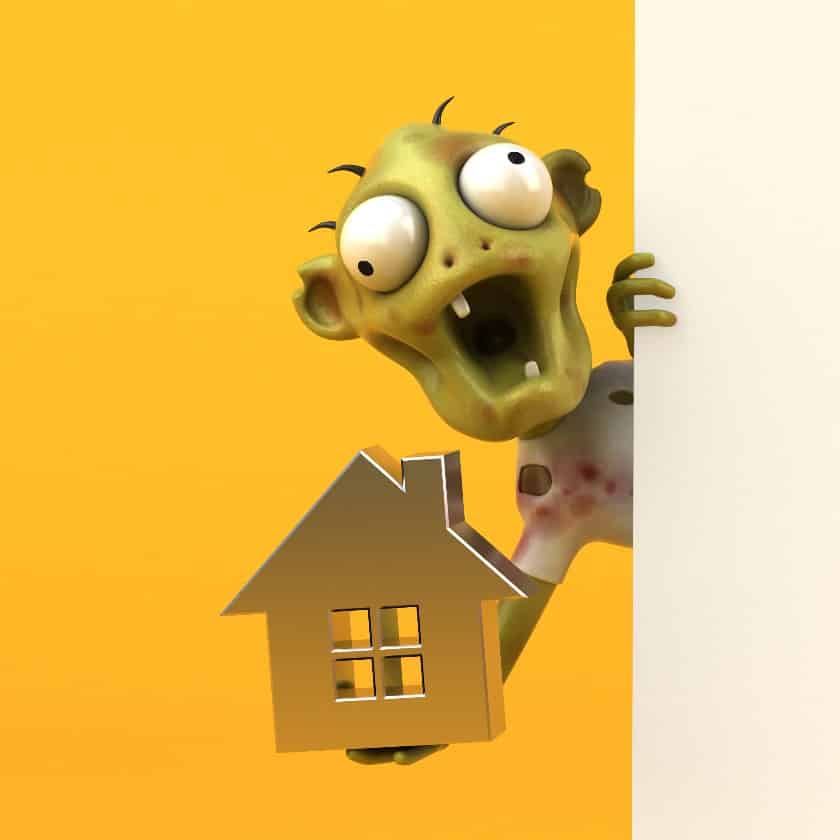 "What room in your house are zombies most afraid of? The living room."
—Ryan Fitzgerald, UpHomes
---
31. Mortgage Broker by Himself
"Why did the mortgage broker always eat lunch by himself? Because he was a loaner."
—Rogers Healy Real Estate
---
32. Hipster Real Estate Agents
"The real reason why hipster real estate agents won't show the oceanside property is that it's too current."
—Dan Belcher, Mortgage Relief
---
When to Use Real Estate Jokes
Becoming a real estate agent and working in the industry can be stressful. However, there are so many good things about being an agent, like the ability to work on your own time and help people find the perfect home for themselves and their families. It's important for both experienced and new real estate agents to sit back, relax, and have fun with their businesses.
In turn, enjoying your business can actually help you find more clients and establish your real estate brand with humor. Most people don't want to work with someone who isn't passionate about real estate or is visibly stressed out. Share jokes on social media posts, marketing materials, during company or team meetings, or as an icebreaker during an appointment with a client.
Here are a couple examples where agents brought real estate jokes into their business:
Facebook Posts
Using jokes in your real estate Facebook posts is a great way to generate engagement. It's important to share your listings, open houses, and client wins on social media, but many of your followers will ignore those posts. When you share relatable jokes, however, it's easier to get more likes, comments, and shares, which help increase your exposure.
---
Instagram Posts
Since the focus of Instagram is photos and videos, it's a perfect place for real estate memes or images with different kinds of real estate jokes. It's a great way to use your branding and your own face, like @realtor_skoloda, or you can simply create an image with any of the jokes in this article with Canva.
Canva is a graphic design tool with thousands of templates for every social media platform and print materials like postcards, flyers, and brochures. Even if you have no previous design experience, Canva makes it easy to create professional and customized materials. Start using Canva for free.
---
LinkedIn Post
Even though LinkedIn is a platform primarily for business connections, it doesn't always have to be extremely serious. Even corporate or commercial real estate clients can appreciate your sense of humor. In fact, LinkedIn is a great platform for repurposing many other types of content, including plain text, images, videos, and articles.
---
Direct Mail
Direct mail is a popular and effective real estate marketing tool that can help you increase brand exposure, build your authority, and get new clients. By using humor and unique designs on your real estate mailers, you'll stand out from the sea of competing real estate agents in your area. There is a wide variety of punny real estate postcard templates available online, or you could make your own.
---
Communicating With Clients
Even though it's important to maintain professionalism, the best real estate agents build genuine friendships and relationships with their clients. Using real estate jokes and memes is a natural way to bring laughter into your communication with clients. Going through any kind of real estate transaction is exciting, stressful, and scary for clients, so helping them enjoy the experience can change their entire perspective.
---
TikTok Videos
Another way to incorporate jokes about real estate is with short video trends on TikTok. With funny audio sounds on TikTok or Reels, you can present a real estate situation that shows more of your personality or helps connect with potential leads' sense of humor.
For many agents and real estate teams, using social media doesn't come naturally—especially on relatively new and unfamiliar platforms like TikTok or Instagram Reels. Artur'In is an ideal solution for real estate professionals who need help establishing their social media presence. Artur'In is a real estate digital marketing solution that offers a dedicated account manager on every plan. It also provides local content on multiple social media platforms, monthly newsletters, branded video content, and an analytics dashboard to track your growth.
---
Bottom Line
Even though it's important to never stop learning and always look for more real estate agent tips, sometimes taking a break from seriousness can actually boost your productivity. Use these funny realtor jokes to relieve stress, connect with a fellow agent or client, or in your social media marketing strategy.