Real estate keywords are the topics that define what your online content is about. People use keywords to search for the content that they're interested in, so optimizing your website or social media for them makes it easier to be found. This helps to drive traffic to your website, resulting in more leads and clients.
If you're new to search engine optimization (SEO) and would rather leave it to the pros, one solution that can drive leads to your website is Hibu. Whether you are interested in outsourcing your social media marketing, SEO, or just need a solid website, Hibu can get you set up so you can spend more time with your clients.
The Best Real Estate Keywords for SEO
The best real estate SEO keywords for 2018 reflect the trends that people are most interested in. It is important to keep in mind that these keywords are based on national searches, making it difficult for any one individual to rank for them. Because of this, we'll show you how to make your keywords hyperlocal to increase your rankings.
Best Real Estate SEO Keywords
| Keyword | Average Monthly Searches |
| --- | --- |
| real estate | 508,000 |
| mls | 434,000 |
| houses for sale | 394,000 |
| homes for sale | 364,000 |
| for sale by owner | 210,000 |
| land for sale | 123,000 |
| commercial real estate | 87,000 |
| houses for sale near me | 79,000 |
| mls listings | 69,000 |
| foreclosure | 65,000 |
| condos for sale | 61,000 |
| fsbo | 56,000 |
| home for sale | 47,000 |
| real estate license | 45,000 |
| real estate agent | 41,000 |
| realty | 36,000 |
| for sale | 34,000 |
| homes for sale by owner | 32,000 |
| foreclosed homes | 31,000 |
| real estate school | 25,000 |
| mls listing | 24,000 |
| buying a house | 22,000 |
| townhomes for sale | 17,000 |
| homesearch | 14,000 |
| houses for sale by owner | 14,000 |
This list includes the general real estate marketing keywords that people are searching for nationally, but while these have the most volume, it's dominating hyperlocal keywords that brings the biggest rewards.
For example, if you work in Lancaster, PA it is usually much more beneficial for your business to try to rank for "houses for sale in Lancaster," rather than simply "houses for sale," which could be a person moving anywhere in the United States.
Google knows the searcher's location, so sometimes you can use general keywords and still rank in your area. However, using location modifiers to adapt our list above for yourself (e.g. not "homes for sale," but "homes for sale Brooklyn" or "homes for sale Williamsburg") will yield better results.
Hyperlocal Keywords > Local Keywords > General Keywords
When it comes to real estate SEO keywords, local is better than general, but hyperlocal is even better than local. This section will show you how homebuyers search, give you strategies to refining your keywords, and help you get noticed by targeted buyers in your area.
Let's explore how a search might transpire if a homebuyer wanted to buy a brownstone in Northern Prospect Heights, Brooklyn, but was not interested in condos or co-ops, though there are likely hundreds on the market.
| | Keyword | Search Volume | KeywordDifficulty |
| --- | --- | --- | --- |
| General Keywords | real estate for sale | 14,000 | 84 |
| | new york real estate | 5,700 | 50 |
| Local Keywords | brooklyn real estate | 3,800 | 22 |
| | new york city real estate | 2,300 | 55 |
| | prospect heights real estate | 100 | 0 |
| Hyper Local Keywords | prospect heights townhouse for sale | 10 | No data |
| | prospect heights townhouse | 0-10 | No data |
The person might start out very general with "real estate for sale" and add on increasingly specific location modifiers (e.g. "Prospect Heights real estate") to get results that were more relevant to their needs. Notice that the more specific the prospective homebuyer gets, the search volume goes down, but so does an indicator called "keyword difficulty."
Keyword difficulty is a simple numerical ranking for how hard it is to beat the competition and get on the first page of Google for a given keyword. The lower the difficulty number, the easier it is to rank for that term. For example, if you reference the table above, looking at keyword difficulty you can see that you are much more likely to be able to rank your real estate website or blog for "Prospect Heights real estate" than you for "real estate for sale" or "New York real estate."
The type of search structure Google uses works to everyone's benefit. The potential buyer gets more relevant results as they refine their search terms, and you can more easily rank for the terms that help you be discovered and meet their needs.
Combine Local & General Keywords to Rank Higher
Combining general real estate keywords with local modifiers can have you ranking higher in relevant searches and directing potential clients to your website. This section will show you how to use our list of the 25 most popular real estate SEO keywords and combine them with location modifiers to rank higher in your local area.
Pulling Rank with Hyperlocal Keywords
Hyperlocal keywords combined with general keywords can help you drive traffic. It is easy to modify high volume general real estate keywords to suit almost any geographic farm area. Using the list of 25 best real estate SEO keywords above, we'll examine one example of combining hyperlocal terms effectively for an agent in Akron, OH.
First, select any one of the general keywords, such as "houses for sale." You want to take the general term and simply modify it by adding your local area to the term instead of using the general keyword "houses for sale" on it's own. So, in the case of a real estate agent in Akron, OH, you can add the local modifier of your farm area to the general keyword to form "houses for sale in Akron" or "houses for sale in Akron, OH." Using local and hyperlocal modifiers are the key to ranking your site or blog so that targeted clients looking for services in the area discover you.
To use your newly created hyperlocal keywords to their best effect, include them on your website liberally and pepper these terms throughout any article or blog post that you write. As Google is crawling your site and the content of your articles, it will recognize that the terms you are using are also terms searched by people in your area, and create a priority for your site over others. This is the way that Google helps put your content in front of those searching, and helps to meet the needs of their query.
Using General Keywords for Local Results
While it is always preferable to use local and hyperlocal keywords when possible, it is true that Google will still recognize general real estate keywords and rank them in local search results. Google always assumes that someone searching is looking for a service nearby, so we'll show you how to maximize their geolocation preferences.
For an easy example of how Google uses geolocation, you need to look no further than car repair. If you open a new tab in your browser as you read this, type in the general keyword of "automotive repair," and see what businesses propagate in the search results. You'll notice that although your search was very general, you got some very local business results.
If you are looking to incorporate keywords into your posts, how do you interpret this information? While it can seem initially a bit confusing, you want to use hyperlocal keywords as a first priority, and then also be sure to sprinkle in general keywords. What we learn from seeing how general keywords rank in local results is that you don't always need to use local or hyperlocal keywords for your posts if you find them to be repetitive or not adding value for your readers.
If you are writing a blog post about curb appeal ideas, while you might want to throw in "curb appeal ideas in Huntington Beach" as your keyword, there might not be a specific curb appeal that the Huntington Beach area really provides. Instead, an article that is titled "25 Awesome Curb Appeal Ideas for Under $500" will probably help your post rank locally as well, especially if it is embedded into a site that ranks well for the local area. Think of your blog posts as a package inside a package. Your website should be ranking locally, so that your posts are seen as part of that overall area framework.
For your website itself, combining general keywords with high search volume (homes for sale) and hyperlocal and local keywords (Akron) will generally give you the best results. For example, naming your site "AkronOhioHomesForSale.com" will more than likely help you rank higher than "HomesForSale.com" or even "OhioHomesForSale.com."
While we encourage you to learn the tools below and do your own keyword research, it does take time that you might feel is better allocated to client needs. If this is the case for you, feel free to take advantage of a free consultation with Hibu.
Hibu is a Google Premier Partner that will examine your site and offer strategies to improve your rankings on search engines, boost your social media posts, and get your site in front of more readers.
Keywords for Buying & Selling a House
The keywords for selling a house are competitive, but by using a local strategy you can dramatically capture your local search traffic and attract buyers. Here are the top five keywords for selling a home and the ways in which you can use hyperlocal strategies to refine them to be found in your area.
| Keyword | Search volume | Difficulty |
| --- | --- | --- |
| Houses for sale | 420,000 | 57 |
| Homes for sale | 365,000 | 15 |
| Homes for sale near me | 148,000 | 83 |
| Houses for sale near me | 125,000 | 64 |
| House for sale | 120,000 | 54 |
As you can see, the volume of searches on the top keywords are high and the competition is fierce. The good news is that although you likely will not rank for any of these terms, they can be adjusted so that you do capture your local traffic.
An example of capturing local traffic by adjusting these keywords could be found if you were going to sell a home in Lancaster, Pennsylvania. If you adjust your keywords to be "homes for sale in Lancaster, PA" you get a search volume of 6,200 with a keyword difficulty of 4. This is targeted, relevant traffic that is far easier to rank for.
Keywords for FSBO
Using keywords to help sell your home will help you be discovered by homebuyers who may be looking for a transaction without agents. The top keywords for FSBO listings are general, but we find that refining them brings targeted traffic that can get your home noticed by those looking.
| Keyword | Search Volume | Difficulty |
| --- | --- | --- |
| For sale by owner | 173,000 | 71 |
| fsbo | 50,000 | 50 |
| forsalebyowner | 45,000 | 11 |
| Homes for sale by owner | 23,000 | 5 |
| Fsbo homes | 3,500 | 17 |
Homes that are for sale by owner (FSBO) do not have the same volume as general homes for sale, however these keywords consider search traffic all over the United States. These are individuals that could be searching for FSBO homes in Iowa or Montana and may not have any relevance to you. Again, we see that adjusting to get local traffic is a strategy that works.
An example of capturing local traffic by adjusting these keywords could be found if you were going to sell a home in Madison, Wisconsin. If you adjust your keywords to be "fsbo Madison" you get a search volume of 2,700 with a keyword difficulty of 1. This is easy traffic to rank for, that has the potential to reach people who are actively searching for what you offer.
The 3 Best Tools for Researching Real Estate SEO Keywords
Researching real estate keywords can give you a direction in your blog topics, and an edge on your current market by dominating search traffic in your area. While determining real estate SEO keywords might seem a bit confusing for a newcomer, this section will show you the three best tools and how to use them.
Use Google AdWords Keyword Planner to See Popular Terms & Volume

Out of all the keyword research tools online, Google's Keyword Planner gives you the most accurate average of monthly searches (called search volume) for your keyword. Given that you are attempting to get your article or website to rank on Google's platform, it's a wise move to utilize their analytic features.
Here's how to get started researching keywords on Google Google AdWords Keyword Planner:
Go to https://AdWords.Google.com and open an account
Click on "tools" → "planning" → "keyword planner"
Once you're on the Keyword Planner Page, you can enter keywords that are ideas that you have, and see volume trends
If you click on the "location" option, you can even get search volume for keywords people are using in your area. For now, stick to the entire US. You can add local identifiers if needed.
Once you get to the results page, you'll be shown keywords, average monthly searches (search volume), competition, and suggested bid. You can sort by average monthly searches to get to the most popular keywords for your area, as well as see a list of suggested related keywords. While it's not a perfect science, you generally want to stick with keywords that have at least 500 searches on average per month. The "competition" rating is a measure of how competitive (low, medium, high) a particular keyword is to bid for to buy advertising on Google. Generally speaking, if the competition is low, it might mean it's easy to show up in the search results.
Here's what a typical Google AdWords Keyword Planner results pages looks like.
Further Explore Keyword Ideas & Difficulty On Moz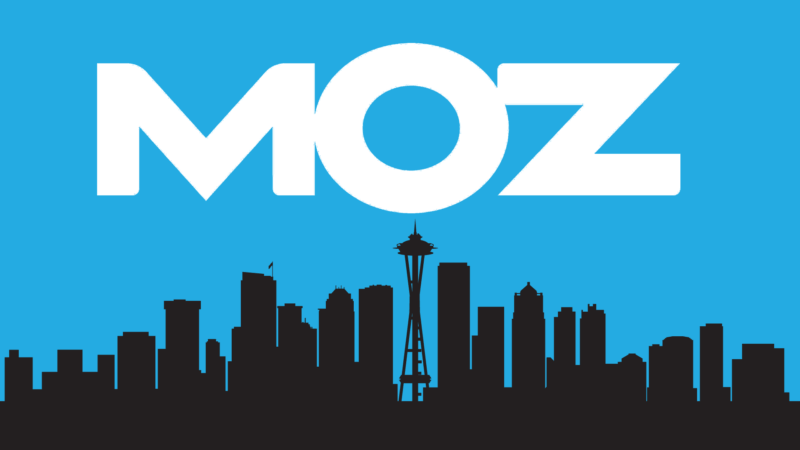 Knowing your keyword difficulty gives you insights into how likely it is that you can rank for your target phrases. After looking up local real estate keyword ideas and finding search volume on Adwords, you'll want to further explore ideas and their difficulty level on Moz Keyword Explorer, which starts at $99 per month.
Keyword difficulty is a ranking Moz uses that measures how difficult it is, on a scale of 1 being very easy to 100 being very difficult, to make it onto the first page of Google for a given keyword. While it's not a perfect science, people who are just starting out should try to rank for keywords with a difficulty of less than 20.
While Moz is not inexpensive at $99 per month, they do offer a 30-day free trial to test out their services. If you are doing your own keyword research and your own SEO work, that fee may seem steep but is well-priced compared to what you would pay a third-party to do the work you are completing with a bit of elbow grease and knowledge.
Sometimes you will notice that Moz and Adwords have conflicting data for search volume. If you encounter this, always go with Adwords. After all, Google is likely most accurate on the volume of their own searches.
As you can see from the screenshot below, according to Moz, the keyword "real estate for sale" gets 11,500-30,300 searches per month with a difficulty of 83. While it validates there are a lot of people searching for this term every month, take note that the high difficulty means that there are also very high competition and likely a lot of other websites (many of them more established than yours) trying to rank for the same keyword.
Approach searches like this by continuing to refine your keywords, checking both general and local keywords you found on your Google AdWords Keyword Planner until you find something with a good ratio of searches to difficulty. As you find new keywords, add them to a spreadsheet along with search volume and difficulty. These will be great keywords to use in the future for blog posts.
Use SEMrush for Competitive Intelligence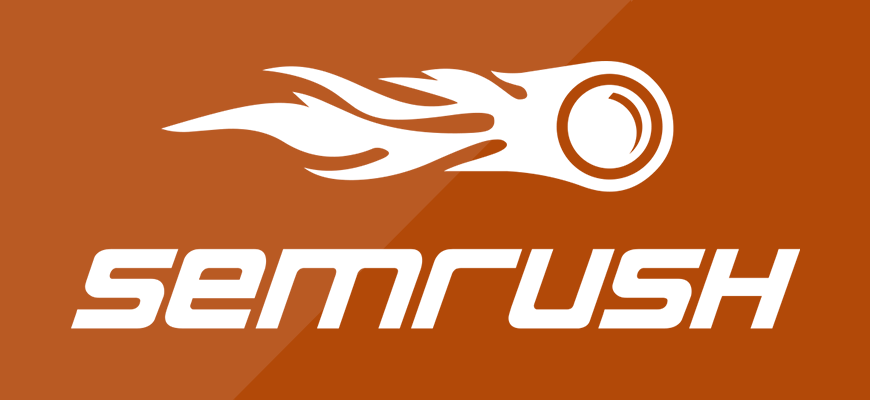 SEMrush allows you to plug your competitor's website into their platform to see what keywords they rank for, and how much of their traffic is paid vs organic. If most of your competitor's traffic comes from paid advertising, you can likely outrank them. The starting packages of SEMrush begin at $99 per month.
Sometimes the best way to outrank your competitor is to do a little behind-the-scenes sleuthing. SEMrush is perfect for not only assessing what your competitors are ranking for, but how they are doing it. If most of their traffic is paid for, you might assume that the business does not put much into their SEO efforts, so you may be able to exploit that weakness and divert some of their traffic by writing some blog articles and getting those top spots organically.
4 Real Estate SEO Keyword Research Tips from the Pros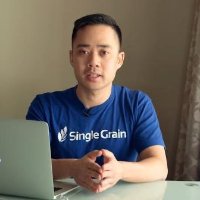 ---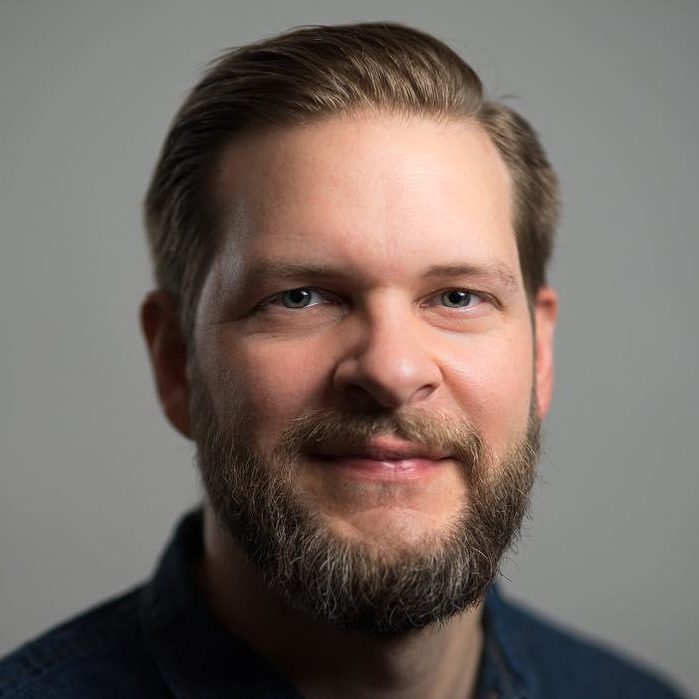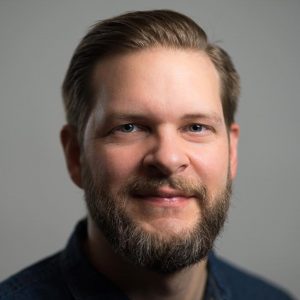 ---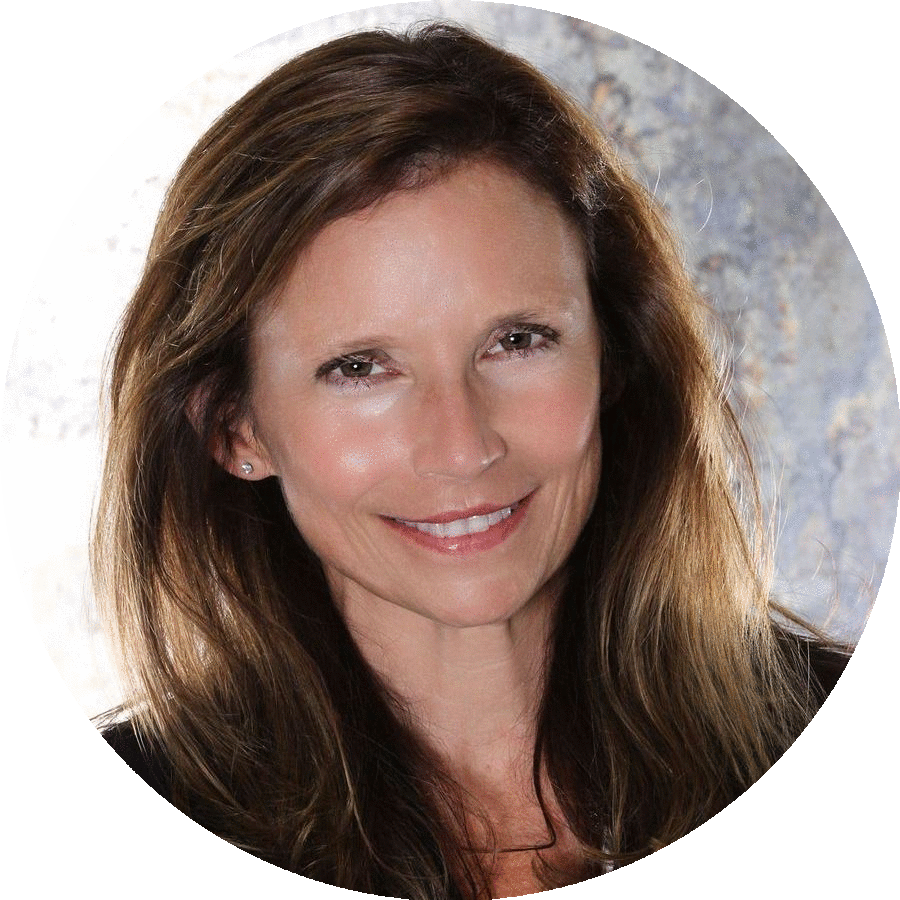 ---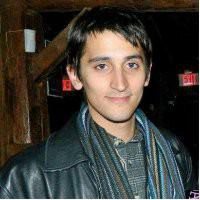 ---
The Bottom Line
Thorough keyword research and implementation is one of the most important things you can do to get your site to rank on Google. Focusing specifically on local and hyperlocal real estate keywords can drive interest to your site, and provide relevant real estate lead generation. While competition can be steep, we hope you were able to use this article to develop a fantastic strategy moving forward that puts you on the map.
If you decide to outsource your SEO to have more time with clients, consider Hibu. As a Google Premier Partner, they help to boost your website ranking and help you get an edge in your farm area.