Real estate landing pages help agents capture leads by collecting contact information through listing-focused websites. In general, you can optimize landing pages for real estate by offering free content or home search and home valuation tools to potential leads. Then, incorporate informative copy, easy-to-use forms, and high-quality images to attract potential clients.
One way to create an optimized real estate landing page is by using a landing page builder like Placester. Placester's easy-to-use platform offers premade, customizable landing page templates plus lead distribution and conversion reporting tools to help grow your business. Click here for a free demo.
What Are Real Estate Landing Pages?
A real estate landing page, also known as a squeeze page, is a single page connected to your website that displays information like single property listings. Agents typically link these pages to ad campaigns on Facebook, Google, Pinterest, and other websites to generate traffic. Once users click on your ad, they "land" on your landing page. Lead-generating landing pages have one purpose: to provide visitors free, targeted content or valuable information in exchange for their contact information.
Because they have such a targeted purpose, real estate landing pages generally only have short, direct copy and a few images or videos. Landing pages for real estate should also include a contact form where your site visitor can leave their contact information in exchange for a home value estimation, guide to buying or selling a home, or other valuable content.
The 3 Types of Real Estate Landing Pages Every Agent Needs to Master
There are three types of landing pages: home search, home value, and free content. Each type has its own expected conversion rates as well as its own benefits and drawbacks. For that reason, choose the type of landing page that best fits your needs and the needs and online habits of your target audience.
The three main kinds of real estate landing pages are:
1. Home Search Landing Pages
Lead type: Buyer
Conversion rate (how many people leave their contact information): Low
Benefits: Higher click-through rate
Drawbacks: Lower conversion rate; people will search for listings on your site but may not sign up
Popularized by real estate website builders like Real Geeks, home search landing pages generate buyer leads by offering a free listing search to those who click on your ad. Leads are then directed to your IDX website so they can search for homes and save their favorites. After a few minutes of searching, they're encouraged to leave their contact information to continue using the site.
Home search landing pages are great because you don't really need a separate landing page—you can just use your homepage as your landing page. To get started, you can turn to a service such as Real Geeks that allows you to turn any page on your site into your landing page. Visit Real Geeks and see the different types of landing pages they offer.
2. Home Value Landing Pages
Lead type: Seller leads
Conversion rate: Medium to high
Benefits: Can have a good conversion rate (number of people leaving their contact information)
Drawbacks: Can require a subscription to instant home value services
Home value landing pages are among the most popular methods used to get seller leads. To capture leads, post a Facebook ad targeting people who are likely to move or sell their home. Generally speaking, the ad will offer them a free home valuation so they can find out how much their home is worth in today's market. When a potential lead clicks on the ad, they'll be directed to a home value landing page.
The two types of home value landing pages are:
Instant Home Value Landing Pages
Conversion rate: Medium to high
Benefits: High conversion rate
Drawbacks: More partial leads (e.g., just an address without an email)
An instant home value landing page offers potential leads an instant home valuation in return for their contact information. In order to set up an instant home value landing page, you need to be able to offer your potential leads an instant home valuation as soon as they enter their home's details and contact information.
Real Geeks offers a great home valuation tool that comes already embedded in all their property and market report pages. It not only provides one of the best ways to capture seller leads, but will also automatically send those leads bimonthly market reports in order to keep them interested. Click here to sign up for a free demo.
The great thing about instant value landing pages is that the conversion rate (the percentage of people who leave contact information) is pretty high. After all, more people are willing to click through to something that doesn't involve a lot of their time or attention. This is especially true for people who are leery of getting spam emails or cold calls from agents.
The downside of instant value landing pages is that you end up with more partial leads. In this case, a partial lead is someone who provides their address and some details about their home but leaves no contact details or, worse, leaves fake information. This isn't ideal, but you can still include them in a postcard or door hanger campaign, so there is a potential to convert them into a client.
CMA Offer Landing Pages
Lead type: Seller
Conversion rate: Low to medium
Benefits: Leads are more likely to want a professional CMA after receiving a preliminary report
Drawbacks: Fewer people leave their contact information
A landing page with a comparative market analysis (CMA) offer encourages a potential lead to give you their contact information in exchange for an accurate, professionally prepared home valuation and market report. The pitch in your ads will be very similar to an instant valuation with hooks like, "Is Your Home Worth More Than You Think?"—but potential leads will sign up to get your professional opinion on how much their home is worth rather than a quick, more general report.
3. Free Content Landing Pages
Lead Type: Seller or buyer
Conversion rate: Medium to high
Benefits: Leads will be more likely to leave contact information
Drawbacks: Leads may be further away from making a buying or selling decision
Free content landing pages are real estate landing pages that offer potential leads free content in exchange for their contact information. In the world of digital marketing, this is known as a lead magnet, as the offer of something free draws in leads.
Examples of effective lead magnets might be something like a buyer or seller e-book, a guide to off-market listings in your farm area, a list of the top 10 renovations with the best return on investment (ROI), an updated list of foreclosures, or any other content a buyer or seller might want from a real estate professional.
Free content landing pages typically have a relatively high conversion rate, but there is a danger that the resulting leads will be too high in the funnel (not ready to buy or sell) to be of immediate use. These leads aren't as desirable as motivated buyers or sellers, but they can be easily nurtured with drip email campaigns.
You can use a tool like Constant Contact, for example, to separate your lead's contact information into lists based on the lead's interests, demographics, and income, for example. Then, you can create a series of timed emails to automatically send targeted information to people who have responded to your landing page. These types of drip campaigns help to develop a relationship with leads and cultivate their interest in choosing you when they are interested in buying or selling.
How to Design Real Estate Landing Pages That Convert Visitors to Leads in 4 Steps
In general, all great landing pages have three things in common: effective copy, a simple and focused design, and an engaging call to action (CTA). Including each of these elements in your landing page will encourage your audience to provide their contact information and result in higher conversion rates. Follow the steps below to optimize your landing page.
The four steps to designing effective real estate landing pages are:
1. Create Engaging Copy
When writing copy for your landing page, briefly and clearly outline your value proposition (how your services uniquely solve client problems) and demonstrate why you're the best and most knowledgeable agent. To do so, provide a short paragraph on why leads should download your e-book, schedule a CMA call, or otherwise provide their contact information. Optimize your copy by keeping it simple, breaking it up with subheadings and images, and keeping less important information lower on the page.
Keep It Simple
Remember that your potential lead has a very short attention span. Studies tell us you have just eight seconds to capture their interest, so always keep your copy short and to the point. Use short declarative sentences. Complex sentences tire people out quickly. If they get bored, they might leave your page.
Break It Up
If you absolutely must have a ton of text on your landing page, break it up with subheadings, icons, images, bullet points, or valuable testimonials. This will make it easy for people to skim the page and only read what they're most interested in. It will also keep your audience focused and more likely to provide their contact information.
Keep Less Important Information Below the Fold
When it comes to converting leads with a landing page, position your main selling proposition, or "pitch," at the top. If you want to share information about your brokerage or real estate experience, keep it "below the fold" (the web page that is visible once a reader begins to scroll down) so it doesn't distract from the purpose of your landing page. You can also include your designations, education, or a full agent bio in this portion of the site.
Use Statistics & Timing Words
You don't have much time to grab a potential client's attention and get them to convert. For that reason, you need to pack as much punch into your words as you can. To do this effectively, always use statistics and timing words, like "Call now!" in your copy.
Here are some examples of statistics and timing words:
Mediocre: "There are Lots of Great Three-bedroom Ranches in Your Area."
Better: "There are 97 three-bedroom ranches in West Cucamonga on the market right now."
Best: "There are 17 three-bedroom ranches under $400k that came on the market yesterday. See them before they get offers!"
Always Remember Your Goal
The most important thing to consider when writing copy for your landing page is to always keep the goal of conversion top-of-mind. Before adding another word, always ask yourself if it will help convince your lead to fill out the form and give you their contact information. If the answer is no, leave it out.
2. Pay Attention to the Overall Design
Like your copy, the design of your landing page should be simple, attractive, and help convince your leads to give you their contact information. To optimize your landing pages, take advantage of proven templates and make sure that the page works well on various devices. When building the page, keep the copy simple, include high-quality images, and focus on capturing user information.
Here are a few design tips to make sure your landing pages convert visitors to leads:
Use Landing Page Templates
Creating a unique, one-of-a-kind landing page may be an option for large brokerages with marketing or graphic design teams, but it is less feasible for individual agents and small teams. Instead of trying to reinvent the wheel, just customize one of the hundreds of landing page templates available through lead generation services like Real Geeks.
Make Lead Capture the Main Focus
When designing a landing page or choosing a template, focus on capturing leads rather than having the prettiest page. Create a professional page that inspires trust in your potential clients and makes them more likely to choose your brand over another local agent. A couple of ways to instill trust include:
Offer relevant copy and a lead magnet. Doing so shows clients you know their needs and, so, you are more likely to meet them.
Don't ask for more information than you clearly need. Doing so could make leads suspicious of how you are using their information.
Prove your claims. If you make product claims, back them up with solid facts and even statistics.
Include trust badges or seals. A trust badge is a small symbol that denotes your standing as a reputable business. For example, it may show you have an exemplary rating with the Better Business Bureau or showcase an award for exemplary service.
Create Responsive Landing Pages
In web design, a page is "responsive" when it looks good on both desktop computers and mobile devices. As you might have guessed, you need to work hard to make sure your landing page looks great on mobile and desktop. You may need to create two separate pages. Luckily, you can do this pretty easily using landing page builders like Unbounce.
Keep It Simple
Like with your copy, you should always ask yourself if the layout, fonts, or images you choose are going to help get more people to give you their contact information. In most cases, that means fewer images, fewer fonts, and fewer colors or other distractions. This applies not only to landing pages but to any engagement-focused small business website.
Use Images to Get an Emotional Response
The images you choose for your landing page are just as important, if not more important, than your copy or call to action. When choosing images for your landing page, make sure they're of the highest quality to ensure your potential leads react positively to your page. Generally, this means using branding- and listing-focused images like your headshot and gorgeous shots of well-designed interiors and exteriors tailored to your ideal audience.
When choosing photos, consider these tips:
Use Photos of People
While pictures of houses are generally a safe bet for landing pages, images of people can be more enticing. In a recent study by Marketing Experiments, pages with images of real people performed 34% better than stock photos of people. If you have a great headshot, use it.
In addition to using high-resolution, professional headshots, incorporate pictures of people who appear to be looking at your call to action (CTA) and lead capture form. Never use pictures of people looking away from your CTA and form. Below is an example from HomeLight. Notice where the woman in the photo is looking and the way her body is positioned.
Only Use Relevant Stock Photos
If you opt to use stock photos on your landing page, avoid impersonal photos that are inconsistent with your brand or market. To find high-quality stock photos, check out free sites like Unsplash or pay for images from iStock or 123rf.com. For an example of powerful stock images on a landing page, check out Trulia's landing page below. If you were searching for a home or trying to sell your home, do you think you could relate to the woman in the photo?
3. Optimize Your Call to Action
The most important element of any great landing page is the call to action (CTA). A call to action is just what it sounds like—it encourages your visitor to take action on your site by providing their contact information. To optimize your CTA, keep it below the fold of your landing page. This means visitors must scroll to access it. Next, avoid unpleasant friction words like "submit" or "buy" that make people feel like they have to make a commitment now or work to get the lead magnet. Finally, make the button stand out with carefully chosen colors and font.
Keep Your CTA Below the Fold
While it may not look great in your design, try keeping the CTA below the fold on your page so visitors have more time to consider your pitch. According to an A/B test performed by Marketing Experiments, this can increase the chances of lead conversion by about 20%. This is likely because people typically need to be convinced to take action, and this may take time.
Avoid Friction Words
Friction words are words that conjure negative associations. Generally, these words make users think they have to do work. Avoid using words like "submit," "buy," "sign up," or "give" in your call to action. Think about it. Who wants to "submit"? Doesn't "sign up" sound like a commitment and possibly an invitation for spam?
If you need more evidence that this works, check out the chart below from HubSpot. You can clearly see that the word with the most friction, the dreaded "register," performed substantially worse than any other word for CTA buttons. Instead, try phrases like "download our guide" or "access your free valuation."
Make Your CTA Button Stand Out
Have you ever wondered why so many buttons on websites and landing pages are boldly colored? The answer is simple: Your button should be the first thing people notice when looking at your page. It should jump straight out at them and shout "CLICK ME!" To craft a CTA button that converts, choose colors strategically and employ text that is enticing to potential leads.
Considerations when designing a CTA button include:
Choose Color Strategically
According to data from OptinMonster, red buttons perform better than green buttons. OptinMonster also suggests using complementary colors, which are colors that are the opposite of your dominant page color on the color wheel. This will help your button stand out and increase clicks.
Check out the CTA button on Zillow's landing page below. The primary color theme of the background image is a reddish-brown, so they went with a complementary bright blue button, making it extremely eye-catching.
Craft Enticing Button Text
In some cases, your CTA may just be on the button itself with only a headline on the page. In that case, you need to work very hard on crafting the right CTA in only a few words. Remember to avoid friction words, use timing words, and focus on the value for your visitor. Finally, remember to always use the first person when writing button text. For example, "Download our free guide" works better than "Download the guide."
4. Follow Up With a Lead Capture Form
Many agents who design landing pages don't think much about their lead capture forms. This is a huge mistake that could be costing you leads. Instead of requesting a large volume of information on your main page, present your visitors with only one or two questions to answer, such as, "What is your home address?" Then, send leads to a secondary page to request additional information to avoid intimidating them by requesting too many details upfront.
The Best Real Estate Landing Page Builders 2020
Landing page builders are platforms that provide templates and design tools to help agents build web pages that generate real estate leads. Comprehensive landing page builders feature drag-and-drop editing, third-party integrations, A/B testing, and conversion optimization tools. To build your own landing page, consider using a do-it-yourself template or choosing a lead generation platform that provides landing pages as part of their suite of marketing tools.
Popular types of landing page builders include:
DIY landing pages: You don't need fancy software to build landing pages. Instead, use a platform like Placester to create visually appealing, custom pages. Then, use Placester's customer relationship management (CRM) and email marketing tools to track and nurture leads. Click here for a free demo.
Lead generation platforms: If you sign up for real estate Real Geeks, they typically throw in landing pages for free. For most agents, this is the most economical way to build and use real estate landing pages.
14 Examples of Great Real Estate Landing Pages
Successful landing pages look professional, feature high-quality and eye-catching photos, are consistently branded, and offer potential leads something of value in exchange for their contact information. To help you choose the perfect real estate landing page for your business, we compiled a list of our 15 favorite examples.
Our 14 favorite real estate landing page examples are:
---
---
---
3. Redfin
---
---
---
6. Lori Ballen (Custom WordPress & Listings to Leads Instant Home Valuation Tool)
---
---
---
---
---
---
---
---
---
4 Reasons Real Estate Landing Pages Are So Important for Agents to Master in 2020
The vast majority of real estate lead generation happens online; closing rooms are largely a thing of the past. Instead, we have landing pages, which work almost exactly like closing rooms. They allow you to more easily guide your potential clients into making a decision. Landing pages also let you target specific audiences with tailored content, conduct A/B testing to identify the most effective content, and capture partial leads.
1. Real Estate Landing Pages Work for Offline Ads Too
Another reason to master real estate landing pages is so you can drive traffic to them from many different sources. Landing pages not only capture contact information from leads who click on your online ads, but you can also link to them from your social media accounts or with quick response (QR) codes on yard signs, postcards, billboards, and flyers. This is a great way to use technology to track how many people are visiting your website due to offline real estate marketing strategies.
QR stands for "quick response," and QR codes offer quick access to more information about your services. It is an encrypted code where you can store links, event details, and other listing information. When people use internet-connected smartphones or tablets to scan your landing page-connected QR code, they will be quickly taken to your landing page to learn more. There are many free QR code generators out there, and generating a QR code is easy. Read HubSpot's guide on generating a QR code to learn more.
2. Landing Pages Let You Make a Longer, More Targeted Pitch
Most digital marketing experts will say the copy on your landing page should be as brief as possible. However, you can fit a great deal more detail on your landing page than you can on a tiny square Facebook ad or sign rider. Even better, since you know the audience is at the bottom of your sales funnel (ready to buy or take an action), it's much easier to encourage them to give you their contact information.
If you send a lead right to your homepage, they may click around, get distracted by something, and never come back. In contrast, landing pages are specifically designed to capture contact information using targeted content. Targeted content includes copy, design, and images that specifically speak to the unique tastes and needs of the people you want to attract. This type of content makes it much more likely you'll get a high-quality lead that's likely to convert into a sale or listing agreement.
3. You Can A/B Test Your Landing Pages & Optimize Them Based on the Results
One of the most powerful features of landing pages is the ability to A/B test them, or offer different versions of the page to different visitors. To determine the most effective copy, create two different versions of landing page content and set up your landing page to show half your visitors option A and the other half option B. Then, identify the copy that performs best and run that version in the future.
Ensure your landing page doesn't get stale by repeating the A/B testing process repeatedly. You can make the most of your landing page content by experimenting with different layouts, photos, calls to action, and even button and contact form color. Just make sure that your landing pages are consistent with your brand and that you only change one page element at a time to ensure easy tracking.
4. You Can Get Partial Leads With Landing Pages
Only getting a lead's physical or email address may not be ideal, but landing page builders let you determine how much information your leads are allowed to leave. As you might imagine, it's much, much easier to get less information than more. Fortunately, you can still make use of partial contact information. For example, if a visitor only leaves their physical address and not their email address, you can still send them postcards or add them to a door hanger campaign.
Even if you can use partial contact information, try to keep it simple. You don't want leads to click off your landing page before you capture their email addresses. A lengthy form asking for all types of personal information may make visitors uneasy and so prompt them to click off your landing page before filling out the form. As a rule, stick to less than four fields for an email capture form.
But, if you must include more form fields, try to only include those that are sure to provide obvious value to the reader. For example, if you offered a free home valuation calculator, include all form questions that will offer them an accurate evaluation, even if it is more fields than best practices dictate. In this case, instead of making visitors feel uneasy, you build trust in the accuracy of your lead magnet.
4 Tips for Creating Successful Landing Pages
Choosing the type of landing page to help improve lead generation depends on your marketing strategy, ideal clients, and other factors. However, there are general guidelines you should follow when creating a landing page to capture real estate leads. We asked real estate professionals how they make the most of their landing pages so you can build the best page for your business.
Our favorite four landing page tips from the pros include:
---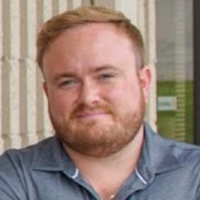 ---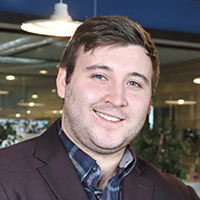 ---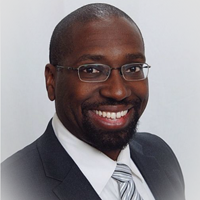 ---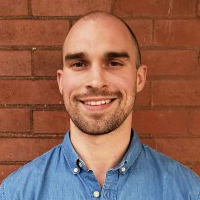 ---
Bottom Line
Mastering real estate landing pages is becoming more and more important for agents in 2020. When building landing pages for real estate, understand your target audience and use short copy and simple layouts. Make sure your call to action stands out with a bright button and appealing copy, and choose a design that works best for your business. If you do all this successfully, you'll be able to increase conversions and build your business even when you're not at your desk.
Placester can help generate leads using their user-friendly and customizable landing page templates. You can also use the platform to assign leads to agents on your team, nurture leads with email marketing campaigns, and generate conversion reports. Click here for a free trial.