Utilizing real estate landing pages is a necessary component to your success in real estate, and an excellent way to generate leads. Real estate landing pages help agents capture leads by collecting contact information on listing-focused websites. You can optimize landing pages for lead generation by offering free content or providing home search or home valuation tools as a way to entice potential leads to use your services. This also increases your landing page's conversion rate.
So if you're a real estate agent and don't have a landing page, it's time to get one―because just having a website is not enough. Stick with us and we'll guide you through what a real estate landing page is, the different types of landing pages, and why they are important to your success as a real estate agent.
What Are Real Estate Landing Pages?
A real estate landing page, similar to a squeeze page, is a single, separate page connected to your real estate website that offers educational materials to site visitors in exchange for their contact information. Agents typically link these pages to ad campaigns on Facebook, Google, Instagram, and other websites to generate traffic.
Once users click on your ad, they "land" on your landing page. Once there, they are invited to enter their contact information in order to browse your listings, use interactive tools like calculators and home valuators, or download educational materials like how-to guides for buying or selling. In turn, this gives you opportunities to convert them to clients. Lead-generating landing pages have one purpose: to provide targeted site visitors with something of value in exchange for their contact information.
Because they have such a targeted purpose, real estate landing pages generally only have short, direct copy and a few images or videos. Most importantly, landing pages for real estate include a contact form where your site visitors can leave their contact information in exchange for a home value estimation, guide to buying or selling a home, active or unique listings, or other valuable content.
Types of Real Estate Landing Pages & Examples
There are three different types of landing pages: home search, home value, and free content. Each type has its own expected conversion rate as well as its own benefits and drawbacks. For that reason, choose the type of landing page that best fits your needs and the needs and online habits of your target audience.
Take a look below at each type, conversion rate, and real estate landing page example before choosing which type of landing page will work best for you:
Home Search Landing Pages
Lead type: Buyer
Conversion rate (how many people leave their contact information): Low
Benefits: Higher click-through rate
Drawbacks: Lower conversion rate; people will search for listings on your site but may not sign up
Home search landing pages allow people to search for homes in a specific area by offering a free listing search to those who click on your ad. Leads are then directed to a landing page on your website's domain so they can search for homes and save their favorites. Once the lead is interested in a property, it will prompt them to leave their contact details to gather more information, which is where you'll have the opportunity to convert the lead into a client.
To get started, you can turn to a service like Real Geeks that allows you to turn any page on your site into your landing page. They specialize in conversion-optimized landing pages to capture leads so you can focus on converting your leads rather than generating them. You can also take a look at our article How to Use Real Geeks to Get Real Estate Leads in 7 Steps for more tips.
---
Home Value Landing Pages
Lead type: Seller
Conversion rate: Medium to high
Benefits: Can have a good conversion rate because leads are receiving valuable information with little effort on their end
Drawbacks: Might require a subscription to instant home value services
Home value landing pages allow sellers to look up the value of their home. You can post an ad online, mass email, or send a mailer to target people who are likely to move or sell their home and offer them a free home valuation.
When a potential lead clicks on the ad or visits your website after receiving a direct mail piece, they'll be directed to your home value landing page. In order to get the valuation of their home, they'll be required to enter their contact information, which will generate your new lead. Home value landing pages come in two forms: instant home value and comparative market analysis (CMA) landing pages.
If you want an instant home value landing page, you'll have to subscribe to a service that produces instant home valuations, such as iNCOM or Real Geeks. They have high conversion rates because you are providing valuable information to a potential client and only seeking their contact information in return.
CMA landing pages require more work on your end as a real estate agent to produce a professional CMA report, but they strongly encourage clients to work with you because of your expertise. You can use your local MLS or CloudCMA to assist with gathering property information to create a detailed CMA report.
If you're struggling to create a home valuation landing page, Placester can help personalize your website for optimal traffic and conversion. Placester can create custom lead capture forms that will keep your reader engaged and generate more leads for your business.
---
Free Content Landing Pages
Lead type: Seller or buyer
Conversion rate: Medium to high
Benefits: Leads are more likely to leave contact information
Drawbacks: Leads may be further away from making a buying or selling decision
Free content landing pages are real estate landing pages that offer potential leads free content in exchange for their contact information. Examples of effective free content could be an e-book, report, checklist, how-to guide, or a downloadable PDF with other types of content buyers or sellers might want from a real estate agent, e.g., a guide to off-market listings, a list of the top 10 renovations with the best return on investment (ROI), a closing checklist, and so forth.
These leads aren't as desirable as motivated buyers or sellers because they are typically further up in the funnel, but they can be easily nurtured over time with drip email campaigns. A client relationship management tool (CRM) like Pipedrive can automatically send a series of drip campaigns with targeted information to people who respond to your landing page. These types of drip campaigns help develop relationships with leads and cultivate their interest in choosing you when they are interested in buying or selling.
---
Pro tip: If you need help building any of the different types of real estate landing pages you've seen here, check out 6 Best Landing Page Builders for Real Estate for companies that can assist you with generating and converting more leads.
5 Reasons Why Real Estate Landing Pages Are Important in 2021
In 2020, 97% of buyers used the internet to search for a home and 51% of buyers found the home they ultimately purchased after looking online. With the large amount of online resources available, real estate landing pages allow you to more easily guide your potential clients into making a decision about their next step.
Take a look at the top five reasons why real estate landing pages can maximize your success and put more clients (and money) in your pocket:
1. Reducing Distractions Helps Leads Focus on Your Content
Real estate landing pages have become increasingly important in the age of the internet because our attention spans crave immediate results. According to the National Association of Realtors (NAR), 43% of buyers' first choice was to search the internet for a home before contacting an agent. By creating landing pages, we can work on capturing that audience.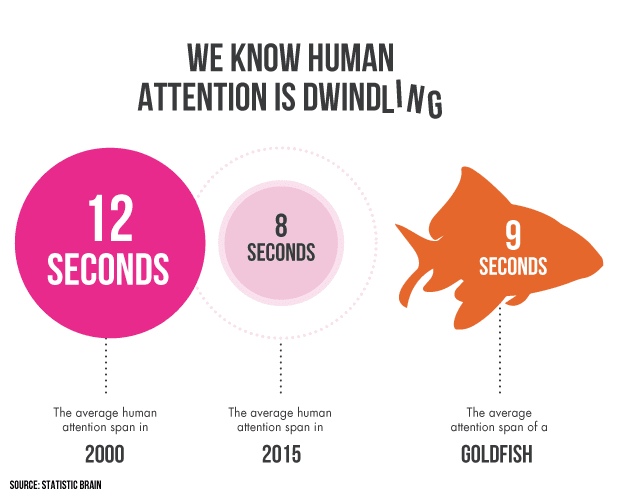 If you send a lead to your website's homepage, they may click around, get distracted by something, and never come back. In contrast, landing pages are specifically designed to capture contact information using targeted content. Targeted content includes copy, design, images, and a call to action (CTA) that specifically addresses the unique tastes and needs of the people you want to attract (e.g., homebuyers and/or homesellers).
A CTA focuses on the needs of your target audience and specifies what a site visitor should be doing on your page, such as "Find out how much your home is worth" or "Book an appointment to find your dream home." Reducing distractions by using a landing page is necessary in the digital age and is an important part of converting leads into clients.
2. Capture Leads Who Are Ready to Convert
While 69% of real estate agents have a website, it's important to also have a landing page to optimize your results. Many potential clients may reach your website, but if you don't have a way to capture them with a landing page, it won't bring in as many leads as you're hoping to generate.
Since landing pages target a specific audience, whether it's buyers, sellers, renters, vacation homes, and so on, when potential clients are searching the internet for professional advice, your landing page is the ticket to answering their questions. By the time visitors get to your landing page, you know the audience is at the bottom of your sales funnel (ready to buy or take an action), so it's much easier to entice them to give you their contact information.
3. A/B Test Your Page to Optimize Conversion Results
One of the most powerful features of landing pages is the ability to A/B test them, which is not something you can do as easily with mailers or social media. A/B testing is the tactic of offering different versions of the page to different visitors to see which works best.
To determine the most effective copy, create two different versions of landing page content and set up your landing page to show half your visitors option A and the other half option B. Then identify which copy performed best and run that version in the future to capture more leads.
Ensure your landing page doesn't get stale by repeating the A/B testing process repeatedly. Fifty percent of companies that use A/B tests improve their conversion rates. Just make sure that your landing pages are consistent with your brand and that you only change one page element at a time to ensure easy tracking.
In addition, with general real estate listing sites, you can't tell how effective your ads are because you often do not have access to that data. But by using a landing page, you'll be able to see where your traffic is coming from and use that data to make informed decisions about where and how you are advertising to make your content as effective as possible.
4. Real Estate Landing Pages Work for Offline Ads Too
Another reason to master real estate landing pages is so you can drive traffic to them from many different sources. Landing pages not only capture contact information from leads who click on your online ads, but you can also link to them from your social media accounts or with quick response (QR) codes on yard signs, postcards, billboards, and flyers.
QR stands for "quick response," and QR codes offer quick access to more information about your services. It is an encrypted code that stores links, event details, and other listing information. This is a great way to use technology to track how many people are visiting your website due to offline real estate marketing strategies.
When people use internet-connected smartphones or tablets to scan your landing page-connected QR code, they will be quickly taken to your landing page to learn more. There are many free QR code generators out there, and generating a QR code is easy. Read HubSpot's guide on generating a QR code to learn more.
5. Build & Grow Your Email List to Nurture Future Clients
Even if a client is not ready to buy or sell right now, they are bound to need your help in the future. When your real estate landing page captures their information, it's important to keep their contact details so they can become part of your email, newsletter, and mailing lists. This will allow you to market your expertise and present your value over time, which will hopefully lead to a conversion later down the road.
Consider investing in a CRM to keep track and organize leads that are generated through your landing pages. HubSpot CRM is a great choice for client management and marketing tools to keep your brand interesting and content up to date. Even more, HubSpot CRM offers both a free CRM and a free landing page builder as a supplemental tool. Take a look at our article 7 Best Free Real Estate CRM Software for more information.
Bottom Line
The importance of real estate landing pages in 2021 cannot be overlooked. By understanding which types of landing pages are best for your business and implementing them, you will be able to pinpoint your target audience, increase conversion rates, and build your business exponentially. Although it is not the only lead generation technique, it is especially effective in the internet-based world we are living in today.
For other tips for lead generation, check out our article Top 15 Ways to Generate Real Estate Leads.