Real estate lead generation software enables agents to capture, organize, and nurture leads from a variety of sources. We reviewed several lead generation tools to determine the top six, including the best overall. Software was evaluated based on price, ease of use, customer support, and features like IDX integration, blogging, and email marketing automation.
Top 6 Real Estate Lead Generation Software 2019
| Real Estate Lead Generation Software | Best for |
| --- | --- |
| | (Best overall) Agents that need real estate-specific lead generation software with a built-in CRM |
| | Agents who want to re-engage old prospects with automated follow-up tools |
| | Large teams that want comprehensive lead generation and management tools like lead tagging and segmentation |
| | Agents who want a no-frills CRM that's integrated with leads generated from Zillow |
| | Real estate teams that prospect on social media sites like Facebook or Twitter |
| | Agents who want secure leads by becoming the go-to experts in their neighborhood |
How We Evaluated Real Estate Lead Generation Software
Agents need real estate lead generation software that is comprehensive, affordable, and helps teams save time while building their business. When evaluating the best software options, we considered real estate lead generation companies offering low prices, integration with IDX websites and other tools, automated email campaigns, high-quality customer service, and more.
The criteria we evaluated to determine the best real estate lead generation software include:
Pricing: When choosing a real estate lead generation software, it's important to consider the cost per lead, or ROI, of the software platform. We evaluated each option to find the best value for your team.
IDX integration: IDX websites are an important part of lead generation for real estate agents, so we considered how each platform incorporates this feature.
Landing pages and forms: Website landing pages and lead capture forms are great ways to gather contact information for potential buyers and sellers. We considered these features in each inclusion on our list.
Email tools: Lead generation tools are only as good as your follow-up strategy. Each platform was evaluated based on email automation options, campaign templates, and more.
Third-party integrations: Third-party integrations take lead generation software to the next level by letting users automatically input leads into a CRM, dial prospects, send targeted email campaigns, and more. These were carefully considered in our ranking.
Customer service: Customer service is an important part of lead generation software, whether you're new to lead generation tools or have experience with multiple platforms. We favored software providers that offer stellar customer service on one or more channels.
Ease of use: If you want to grow your business by efficiently gathering and converting prospects, lead generation software has to be user-friendly and intuitive. The providers on our list were all considered to be relatively user-friendly.
Additional features: We also considered additional features like blogging and advertising tools. However, we did not consider enterprise-level versions of the platforms because their pricing and features are often inappropriate for small businesses.
We chose Real Geeks as the best overall real estate lead generation software because of its accessible price point and comprehensive lead generation and management tools. Real Geeks' lead generation tool is fully integrated with the platform's CRM capabilities, which streamlines lead nurturing. Check out Real Geeks if you want lead management software that not only lets you build and organize your leads, but helps nurture relationships and maximize conversions.
Best Overall Real Estate Lead Generation Software: Real Geeks
Real Geeks is real estate lead generation software with editable IDX website templates, CRM, and other robust features like SMS auto-responders. Pricing starts at $199 per month, placing it in the mid-range of products we compared. Choose Real Geeks for an end-to-end lead generation and management solution that includes social media and pay-per-click (PPC) advertising tools.
Real Geeks Pricing
Real Geeks pricing includes standard lead generation and management features like Craigslist posting tools. One to two agents cost $199 per month, plus $25 per additional agent and $500 for onboarding. Real Geeks is more expensive than some platforms we compared, but is still a great value because of its robust functionality.
Real Geeks also charges $550 per month to manage Google pay-per-click (PPC) ad accounts, rather than a percentage of ad spend, and $50 per month to generate seller leads.
Real Geeks Features
Real Geeks provides agents with comprehensive lead generation software that also enables users to manage contacts and build relationships that convert into sales. In addition to customizable IDX websites, landing pages, and lead capture forms, the platform includes robust lead-nurturing tools like drip marketing email campaigns and all of the third-party integrations needed to support them.
IDX Websites
Real Geeks provides users with a variety of customizable IDX website templates. Like other lead generation platforms, the platform provider owns your IDX web page, but it's an excellent and affordable way to generate leads without the trouble of hosting and managing your own independent IDX website. Real Geeks IDX websites are easy to use, attractive, and feature A/B testing, a built-in blog, and additional tools to maximize lead generation.
Lead Nurturing Tools
Real Geeks excels at lead nurturing because the platform is a customer relationship management (CRM) software in addition to being real estate lead generation software. This means agents can organize their leads, send automated drip marketing campaigns, and utilize SMS auto-responders to consistently follow up with leads.
Third-party Integrations
Like Zurple, Real Geeks seamlessly captures leads from Zillow, Trulia, and Realtor.com. The platform also integrates with Zapier, a robust management tool that lets agents automate workflow. Plus, the software is integrated with Mojo Dialer, so agents can directly dial leads without leaving the app, and InfusionSoft, so agents can integrate prospects with their sales and email marketing software.
What Real Geeks Is Missing
Real Geeks is a comprehensive real estate lead generation software that includes many of the features you need to increase lead generation and make the most out of new prospects. The platform doesn't lack the basic capabilities of lead generation software, but some users have reported that the IDX website templates appear more outdated than other software.
What Users Think About Real Geeks
In general, Real Geeks users love the platform because it is well-priced and extremely user-friendly. Current customers find online support tools to be helpful and consider the platform a great option for entry-level lead generation. In contrast, some user reviews mention that Real Geeks IDX websites are not very customizable and can appear outdated. If you have more questions about what users think about the platform, check out our Real Geeks review page.
Best for Automated Follow-up: Zurple

Zurple is real estate software with IDX websites, ad management, and an integrated customer relationship management (CRM) tool supported by automation features like highly targeted email campaigns. Starting at $349 per agent, per month, Zurple is pricier than other lead generation software, but its automation tools make it a huge time-saver. Try Zurple to reinvigorate stale leads with automated follow-ups.
Zurple Pricing
Zurple costs $349 per agent, per month plus a $199 to $499 onboarding fee, putting Zurple in the middle of products we compared from a cost perspective. This makes it excellent for organizing a lot of leads and creating fully automated lead-nurturing campaigns for less than more robust software options.
Zurple Features
In addition to providing high-conversion lead generation websites and search engine marketing services, Zurple features tools to analyze leads and craft targeted follow-ups. The platform shows you the properties the lead prefers, the lead's location, and every search they have performed. You can then create automated campaigns to send out emails specifically tailored to client needs.
IDX Websites
Zurple's lead generation starts by capturing leads with a personalized agent IDX website. The platform lets you launch a lead-capturing website for each of your markets, enabling agents to have up to 10 separate property search websites to cover market subareas. Plus, like Real Geeks, users can search by features like neighborhood and school district. Zurple also lets you purchase search engine marketing services and ads to expand your reach and increase leads.
Lead Nurturing Tools
Zurple lets you focus on leads by notifying you when a potential buyer views a house more than once, favorites a property, or otherwise exhibits online search behavior consistent with someone who intends to buy a home soon. Once you identify the hottest leads, Zurple sends automated and targeted follow-up emails based on shopper search habits, favorites, and more to help you contact the right leads at the right time and increase conversions.
Third-party Integrations
Zurple is partnered with Dotloop, a transaction management software tool, to help agents organize all of the necessary transaction documents in one place. In addition, the software integrates with Zillow, Trulia, and Realtor.com, which are lead generation integrations not included in non-real estate-specific CRMs. With Zurple, listing leads automatically flow from some of the most popular real estate search sites to your Zurple lead generation platform.
What Zurple Is Missing
Zurple offers robust lead generation tools and the ability to follow up with prospects without leaving the platform. However, some users have reported that Zurple does not offer as many customization options for their automated email campaigns. In addition, the platform does not offer a blog platform to help build your online content, or easily integrate with social platforms like Zoho.
What Users Think About Zurple
Many agents who use Zurple are impressed by the platform's automation features; they find that the automated email campaigns are well-crafted and can be tailored around a lead's online searches and behavior. However, many users report that they were unable to generate enough leads to make Zurple worth the high price tag, and that customer service is lackluster. For more information on what users think about the software, check out our Zurple review page.
Best for Large Teams & Brokerages: BoomTown

BoomTown is a real estate lead generation service that offers IDX lead generation websites, ad management, and an integrated CRM starting at $750. The platform offers truly comprehensive lead generation, management, and nurturing tools like lead tagging that can help larger agencies with a higher budget maximize their lead generation activities.
BoomTown Pricing
BoomTown offers four packages based on agency size, with the entry-level package starting at $750 and options for larger agencies increasing to $1,150 and more per month and over $1,750 per month. BoomTown also charges a setup fee equal to the monthly fee, making it a more expensive option than the other platforms we compared.
Additionally, BoomTown offers a la carte services. These include pay-per-click (PPC) advertising management priced at 15% of ad spend with a $250 minimum ad budget, and BoomTown Seller Lead Suite with home valuation tools and seller lead nurturing for $250 per month.
BoomTown Tiered Pricing & Features
| | Launch | Core | Grow | Advance |
| --- | --- | --- | --- | --- |
| Price | $750+ per month | $1,150+ per month | $1,750+ per month | Custom |
| Number of Agents | 1 to 3 | 3 to 5 | 5 to 10 | 11+ |
| IDX Website & Agent Subdomain(s) | ✔ | ✔ | ✔ | ✔ |
| Lead Qualification | ✔ | ✔ | ✔ | ✔ |
| NOW Mobile App | ✔ | ✔ | ✔ | ✔ |
| Agent Accountability Reporting | ✔ | ✔ | ✔ | ✔ |
| Round Robin Lead Distribution | ✔ | ✔ | ✔ | ✔ |
| Hot Sheet | ✔ | ✔ | ✔ | ✔ |
| Prescribed Smart Drip Plans | ✔ | ✔ | ✔ | ✔ |
| Lead Matching | | ✔ | ✔ | ✔ |
| Pipeline Management | | | ✔ | ✔ |
| Integrations | | | ✔ | ✔ |
| Seller Lead Suite | | | ✔ | ✔ |
| Networked Sites | | | | ✔ |
| Network Reporting | | | | ✔ |
Launch
Launch is BoomTown's entry-level package starting at $750 per month for one agent and increasing to $785 per month for two. The package is designed for solo agents or small teams and includes standard lead generation and management features like an IDX website and CRM with agent accountability, reporting, and lead distribution. Launch also includes smart drip plans, which send automated marketing materials, though these are not as advanced as Zurple's automations.
Given these features, BoomTown's Launch plan is best for small teams of agents who want the most advanced agent accountability and marketing features offered by a real estate lead generation platform. It is also best for buyer lead-focused, single-location teams that do not require access to BoomTown's Seller Lead Suite or networked sites available in the platform's more expensive packages.
Core
The Core package is a relatively new option from BoomTown, and is suited to teams with three to five agents. Core's starting price is $1,150 for three agents, and you can add additional agents for $35 per agent, per month. The option is even more robust than Launch, offering a reporting dashboard, pipeline management tools, optional add-ons, and the ability to tag and segment contacts.
This plan is a great option for teams that want additional robust real estate lead management functionality in addition to robust lead generation. It's also a great option for agents who want to easily identify and assign leads to the best agent based on their experience or farm area.
Grow
BoomTown's Grow package, suited to medium-sized firms with five to 10 agents, starts at $1,750 per month. It includes features like seller lead generation and integration with Mojo Dialer, a CRM-based phone dialer, which can increase conversions and agent efficiency.
This is BoomTown's first pricing tier that includes integrations with third-party apps like Mojo Dialer and Zillow—which is standard for Real Geeks users. This additional feature makes it a great option for larger brokerages looking to utilize additional seller tools along with BoomTown's more robust lead and real estate ad management functionality.
Advance
BoomTown's Advance option is for real estate teams with 11 or more agents. To handle these more advanced teams, BoomTown offers additional features including networked sites and network reporting that let brokers and agents track multiple team offices and websites at once. These tools allow you to connect websites for multiple office locations and review them all in one place.
With such robust features, this plan is best for larger agencies or brokerage firms with several branches that want a real estate lead generation tool with the most comprehensive features out of the products we compared. It is also best for firms that want to manage leads from more than one website or brand.
What BoomTown Is Missing
BoomTown is an extremely comprehensive real estate lead generation software. For this reason, it's difficult to identify any major features that are lacking. However, the platform is much more expensive than the other options we considered and does not offer an option for agents and teams that need a low-cost lead generation tool.
What Users Think About BoomTown
Agents who use BoomTown enjoy how easy it is to use and integrate with third-party software like BombBomb and Mojo Dialer. Users also report that the platform is great for building email sequences, tracking tasks and to-do's, and customizing lead generation websites. Even so, many users struggle with the high price point. Check out our BoomTown! review page for more information on the software.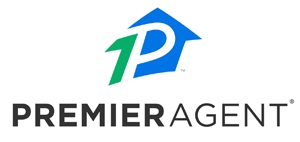 Zillow Premier Agent (ZPA) is an advertising tool that lets agents buy placements on Zillow listings and store and track resulting leads. For $20 to $60 per lead, ZPA gives exclusive access to leads from claimed listings plus exposure on third-party listings. It includes a no-frills CRM but integrates with third-party tools, making it great for teams looking to purchase leads and manage them in one place.
Zillow Pricing
Zillow CRM is free to use but Zillow Premier Agent leads are priced according to ZIP code and agent competition in that ZIP code. While some lower-end areas allow agents to secure leads for only $20 per lead, high-end markets can cost agents as much as $60 per lead.
Zillow Features
Zillow Premier Agent works by letting agents buy leads through placement on Zillow's website. Leads are automatically entered into the Zillow CRM, so you can track follow-up and gauge the quality of your leads, or it can be integrated with other programs. The CRM is not as robust as others we considered, but it's a great option for agents who prefer a streamlined approach.
IDX Websites
The Premier Agent platform lets agents personalize a Zillow Premier Agent website to highlight listings, team members, and information about their market area. The websites are integrated with your local MLS, are SEO-optimized, and can be customized based on tons of eye-catching templates. Plus, Zillow's Premier Agent websites are easy to set up and are mobile-friendly.
Lead Nurturing Tools
Zillow Premier Agent's CRM is easy to use and features a no-frills interface. This is ideal for new agents who simply want a place to store and track leads, or agents who want to easily integrate with other lead-nurturing tools they already use, like BoomTown and Zurple. For more information on how to nurture leads from Zillow, check out our guide to closing more deals with Zillow.
Third-party Integrations
In addition to integrating with numerous real estate CRMs, Zillow Premier Agent integrates with Dotloop, an online platform for paperless transactions, to help agents manage offers, closings, and more. Agents can also use Zapier to integrate Zillow with Mailchimp, BombBomb, and other email marketing tools.
What Zillow Is Missing
Zillow Premier Agent offers only a no-frills CRM, so it lacks much of the functionality of the other platforms on our list. Rather than helping your agents generate leads and manage them within the same platform, Zillow helps you generate a ton of leads that are automatically uploaded to the simple Zillow CRM—but it doesn't give agents robust follow-up tools. Agents who want more comprehensive lead-nurturing tools should upload their leads into a third-party CRM.
What Users Think About Zillow
In general, Zillow Premier Agent users find that the tool is very convenient and easy to use and that it quickly pulls leads from a platform that secures warm leads. However, other users report that the leads are not high-quality and that while Zillow is great for consumers, it isn't a reliable tool for agents.
Best for Social Media Lead Generation: Zoho CRM

Zoho CRM is software with lead generation tools for capturing and managing leads from social media, websites, and emails. Zoho helps agents understand what leads are interested in and where they are in the conversion funnel. Ranging from $12 to $20 per user, per month, Zoho is perfect for teams that prospect on social media.
Zoho CRM Pricing
Zoho offers a free plan for up to three users including social media lead capture plus contact and lead management. Paid plans, which provide additional functionality, range between $12 per user, per month and $20 per user, per month. Enterprise and Ultimate packages are available for $35 and $100 per user, per month, respectively.
Zoho CRM Tiered Pricing & Features
| | Free | Standard | Professional |
| --- | --- | --- | --- |
| Pricing | Free for three users | $12 per user, per month | $20 per user, per month |
| Contact Management | ✔ | ✔ | ✔ |
| Email Tracking | ✔ | ✔ | ✔ |
| Phone Dialer | ✔ | ✔ | ✔ |
| Call Logging | ✔ | ✔ | ✔ |
| Social Integration | ✔ | ✔ | ✔ |
| Task Management | ✔ | ✔ | ✔ |
| Lead Management | ✔ | ✔ | ✔ |
| Web-to-Lead Capture | ✔ | ✔ | ✔ |
| Opportunity Management | ✔ | ✔ | ✔ |
| Custom Fields | | ✔ | ✔ |
| Configurable Dashboards & Reports | | ✔ | ✔ |
| Lead Assignment Routing | | | ✔ |
| Action Follow-up Rules | | | ✔ |
Free
Zoho's Free plan supports up to three users and includes lead and contact management like the other products we compared. It has more unique activity tracking features, however, such as phone logging and social media connections with Facebook and Twitter. Zoho's Free plan lacks the ability to route leads to specific agents or customize the interface.
Given its limited features, the Free plan is best for teams of three or fewer agents that do most of their prospecting through social media and want a way to capture their social media interactions as leads. It is also best for agents who don't require much customization of lead capture forms and tools.
Standard
The Standard plan costs $12 per user, per month and allows users to add custom fields and create custom reports that can then be scheduled and delivered to users. Like the Free plan, the Standard plan integrates with Twitter, Facebook, and Google+. It also gives agents the ability to send bulk emails and track website visitor interactions—a feature only found in higher-end versions of other platforms.
Given these features, the Standard plan is best for agent teams that want more information about what pages are being visited on their site to help hone their online content. This plan is also good for agent teams that want to track emails, social media, and phone communications to improve lead nurturing. The Standard plan is also a good fit for groups of more than three agents.
Professional
The Professional plan includes access to Zoho's proprietary SalesSignals functionality, which automates lead scoring and helps agents better prioritize lead follow-up based on things like how quickly an email was opened or what website pages were visited. It costs $20 per user, per month, making it the most affordable option on our list, and lets you add up to 150 custom fields, which makes the software extremely customizable.
The custom field offerings and conditional follow-up rules available in this package make it great for agents who want to automate their follow-up with social media leads without integration with real estate-specific tools. The Professional plan is also best for larger agencies that want automatic lead routing.
What Zoho CRM Is Missing
Zoho does not provide agencies with an IDX website like the more real estate-specific tools we compared. It also does not include integration with the top real estate-specific search tools for listings, making its automated lead follow-up not as robust as what's offered by Zurple.
What Users Think About Zoho CRM
Zoho CRM users have reported that the software does a great job organizing information about their contacts for better lead generation. What's more, agents find the platform extremely easy to use. In contrast, some feel the pricing structure makes it expensive to build a truly robust platform. For more information about the real estate lead generation software, check out our Zoho CRM review page.
Best for Neighborhood-specific Lead Generation: Parkbench

Parkbench is a geo-centric relationship building tool that helps agents become go-to local real estate experts using targeted web content. Pricing depends on location, but reportedly ranges from $3,000 to $12,000 annually for done-for-you web content and dedicated coaching. Try Parkbench for an alternative lead generation tool that focuses on building an agent's brand.
Parkbench Pricing
Parkbench offers a custom, location-based pricing structure that is not readily available on its website. However, third-party websites report that the tool costs between $3,000 and $12,000 per year, depending on location. If you're interested in the tool, contact the company's support team to get a plan that's tailored to your needs.
Parkbench Features
The Parkbench platform helps real estate agents generate leads by providing a basic, local website that can be developed through community outreach efforts. Parkbench also provides local news, events, and deals to post on the local site. Agents are responsible for working with local business owners to build a network through interviews, videos, blog posts, and other content. To assist with these efforts, Parkbench provides agents with a dedicated coaching team.
Local Website
Parkbench works by providing agents with a website for sharing local information with their community. This includes posting relevant local information to facilitate greater engagement with local residents; over time, these residents are converted into real estate leads and, ultimately, listings and sales. An agent can optimize their website by interviewing other local business owners and members of the community and sharing their business information on the site.
Up-to-Date Local Content
A Parkbench website enables agents to build a positive reputation in the community and demonstrate knowledge of local events and news. To help, Parkbench provides users with local news, local events, and deals that are updated every day. In addition to being up to date, this information is specifically focused on the agent's neighborhood—not the larger community or city as a whole—so the content feels more relevant and tailored to potential clients.
Dedicated Coaching Team
To help real estate agents and brokers make the most of the Parkbench platform, the service offers users a personal coach who provides one-on-one assistance in building local business relationships and strengthening the agent's local reputation. Parkbench customers report that the tool is extremely effective when they dedicate time and energy into their personal website. Users also have access to robust support tools like online tutorials, social media, and webinars.
What Parkbench Is Missing
In contrast to Real Geeks and other options on our list, Parkbench doesn't offer traditional IDX websites. Instead, the platform arms real estate agents with local websites they can use to interact with their community and promote other local businesses. Though not based on traditional lead generation methods, the Parkbench model leads to increased conversion rates.
What Users Think About Parkbench
Parkbench boasts excellent user reviews because of its unique premise and helpful coaches. Some reviews mention that the platform is expensive and that it is not a lead generation tool that hands agents leads; instead, the platform requires agents to work to build relationships with residents who may become leads. Check out our Parkbench reviews page for more information on what users think about the software.
Bottom Line: Best Real Estate Lead Generation Software
Agents use real estate lead generation software to efficiently and effectively capture the contact information of potential buyers and sellers. We reviewed several real estate lead generation companies based on price, ease of use, customer support, and more to identify the six best. Top choices offer robust lead generation, CRMs, and lead-nurturing tools at a reasonable price.
Our best overall lead generation software is Real Geeks. Not only is the platform a more affordable option than other robust lead generation and management tools, it is extremely user-friendly and boasts excellent customer service. Check out Real Geeks if you want comprehensive tools and helpful support at a reasonable price. Click here for a free demo.