A real estate agent checklist for listings helps agents prepare listings, market properties, and close transactions. Real estate sales are complex. It can be difficult to manage marketing efforts and deadlines without a real estate listing checklist. To help, we created a downloadable checklist to cover each stage of creating, marketing, and selling your listing.
Real Estate Agent Checklist for Listings Download
To help you navigate the real estate listing marketing and closing process, we created this simple real estate listing checklist you can download and customize to meet your needs. Use it to make sure your listing doesn't sit on the market for too long and to ensure the property closes without any hiccups.
Real Estate Listing Checklist Items
Listing a property involves numerous stages, including listing appointment scheduling, marketing, coordinating showings, and orchestrating the closing. Make the most out of each listing and close more deals by following the checklist below. It will help you organize each stage of the listing process and ensure you don't skip important steps.
Real Estate Listing Checklist: Prelisting & Listing
Preparing for a listing appointment generally involves running a comparative marketing analysis, meeting with the client and, hopefully, signing a listing agreement. Once you secure the listing, ready the property for open houses and individual showings by posting a sign in the yard, adding the listing to the multiple listings service (MLS), and staging the property.
Prior to marketing the property, take several steps to prepare for your listing.
1. Prepare for the Listing Appointment
Before you meet with a potential seller client, prepare for the listing appointment by researching comparable properties in the area, familiarizing yourself with the neighborhood, and driving by the property. Then, prepare a comparative market analysis (CMA) to help determine an appropriate listing price. If the property was previously listed by another agent, evaluate what marketing tools were used and why they didn't work.
2. Sign a Listing Agreement
A listing agreement is an employment contract between a property owner and a real estate agent or broker that gives the real estate agent or broker the authority to act as the owner's agent. In general, a listing agreement should include basic information like the scope of representation, the property owner's name and contact information, and the listing price. The document should also cover the type of listing, the compensation structure, and dispute resolution.
3. Confirm Property Information & Input in the MLS
After finalizing the listing agreement, confirm important information about the property and enter the listing in the appropriate (MLS). If the property has been listed in the past, you may be able to pull some information from that listing. However, you should always confirm property details with the seller and the county or city property appraiser's website to ensure you include the most up-to-date information.
4. Capture High-quality Listing Photos
Listing photos are often the first thing a potential buyer will see when they search for properties in their area. Use high-quality images to highlight your listing's best interior features and show off exterior views with drone images. For ideas on how to capture the best real estate listing photos, visit our guide to real estate photography tips and mistakes to avoid.
If you prefer to hire a photographer to take listing photos or create a 3D walkthrough, check out Homejab. They provide a range of services in more than 50 major cities in the United States. Click here to learn more about how they can help improve your marketing strategy with beautiful listing photos.
5. Post Your Sign on the Property
Let neighbors and other locals know that the home is available by posting one of your brokerage's "For Sale" signs on the property. Not only does this real estate marketing strategy attract the attention of potential homebuyers, but it can also help you generate additional seller leads in the neighborhood. If the listing is in an area you're not familiar with, research local signage restrictions to ensure your sign is compliant with local zoning regulations.
6. Address Necessary Security Issues
Security issues are largely determined by whether the listing is empty, seasonally rented, or owner-occupied. If the property is unoccupied or you or another agent will be showing the house when the owner is not available to provide access, install a lockbox at the property. Also, check with the owner to determine if there is an active security system installed at the property and, if so, make sure you have the most up-to-date code and instructions for arming and disarming.
7. Prepare the Property for Showings
Depending on whether the property is vacant or occupied, you will need to either work with the owner to prepare the home for showings or have it staged. If someone is living in the home, it can be difficult to keep the property looking its best every day. At a minimum, work with your client to organize the house so it will look good in listing photos. Vacant properties can also benefit from staging.
Real Estate Listing Checklist: Marketing
Once you finalize a listing agreement with the seller, update the MLS, post a "For Sale" sign on the property, and stage the home, start marketing your new listing. To do this, use high-quality photos and video, eye-catching marketing materials like brochures and postcards, and use your website and social media to spread the word.
Here are the steps you should take to market each new listing.
1. Create a Video of the Property
Videos and virtual tours are a great way to show off large estates, luxury homes, and properties with beautiful views. In addition to providing homebuyers a video walkthrough of your new listing, you can use drones to capture aerial stills or flyovers great for showing off beautiful views and expansive properties. After you capture the perfect marketing videos of your listing, use BombBomb to send videos to potential buyers via email and text.
2. Claim the Listing Online
The majority of homebuyers look for a new property online using websites like Zillow and Realtor.com. Make sure your name and contact information show up at the top of your listing by joining Zillow Premier Agent and claiming your listing. This will make it easier for buyers to contact you directly rather than through a buyer's agent. Visit our how-to guide for a step-by-step tutorial on marketing your listing on Zillow.
3. Create a Property-specific Landing Page
Real estate landing pages provide homebuyers a place to view photos, videos, and details about your listing without the distraction of other listings. Creating property-specific landing pages for every listing is time-consuming, so reserve this approach for complex and unique properties that will benefit from the additional time and marketing. If you don't already have an internet data exchange (IDX)-enabled website or custom landing pages, check out Placester's website options.
4. Draft a Blog Post on Your Website
If you don't want to create a landing page for each of your listings, start a real estate blog to highlight your properties. Increase the reach of your content by optimizing each post with keywords specific to the home's style or neighborhood, nearby schools, hot spots, and amenities. Then, share the content on your social media profiles and incorporate the content into your other marketing materials.
5. Design an Eye-catching Brochure
Brochures provide a large volume of information in a small space and can be customized to include your most valuable listing images and details. In addition, you can create multiple versions of the same brochure and tailor each to a specific audience, like other real estate offices, local residents, or open house visitors. If you want to create a flyer or brochure for your new listing but need inspiration, check out our list of the best brochure templates.
6. Show Your Listing to a Real Estate Caravan
A real estate caravan is a group of agents and brokers who go from home to home, touring each property and offering feedback to the listing agent. Agents typically visit caravan homes that fit the criteria of their active buyers, are within their farm area, and are expected to gain a lot of attention in the local market. Appearing in a caravan generates excitement about your property and helps identify and target interested buyers early in the listing process.
7. Send the Listing to Your Leads
Generate activity early in the marketing process by sending your new listing to a targeted group of leads who are most likely to be interested in the house. To increase the likelihood of a sale, choose leads who are already searching for homes in the area or may be outgrowing their home in the same neighborhood. If you don't already have a customer relationship management (CRM) tool that can segment your leads into useful categories, check out real estate software like Real Geeks.
8. Share the Listing on Social Media
Social media platforms like Facebook, Pinterest, and Instagram are a great way to reach homebuyers in your area and increase real estate lead generation. Instagram lets you highlight particularly beautiful parts of your listing while sharing listing details and using hashtags to reach your ideal audience. Facebook ads let you share listing brochures, landing pages, and blog posts with an even more targeted group by choosing the location and demographics of your audience, user interests, and ad posting schedule.
9. Post on Craigslist
Craigslist is an easy and free way to get your new listing in front of homebuyers and real estate investors in your community. The platform is best for investment properties and homes listed under $500,000 but can increase exposure for any listing. However, posting a large volume of listings on Craigslist can be time-consuming so you may want to consider a Craigslist posting service to help streamline the process.
10. Circulate Postcards & Door Hangers
Direct mailers and door hangers are an inexpensive way to share your new listing with homebuyers in a specific neighborhood. Property-specific postcards are also a great way to target existing leads you know would be well-suited to a particular listing. Use the front of the postcard or door hanger to highlight enticing photos of the property and share home information and add your contact information on the reverse side.
ProspectsPLUS! Can help you design and print real estate-specific postcards and door hangers to market your new listing. The online platform offers a variety of templates, as well as additional marketing services like targeted mailing lists and branded marketing packages for your brokerage. Click here> to get started.
11. Schedule an Open House
Holding an open house is a great way to get your listing in front of a large volume of potential buyers. Many consider Sunday afternoon to be the traditional time for an open house, so consider scheduling during that time to ensure interested homebuyers drop by the property. Then, provide an open house sign-in sheet so you can follow up with visitors. Check out our guide to hosting an open house for a checklist and ideas on how to plan and market the event.
12. Hold Individual Showings
After you start marketing your listing and hold an open house, schedule individual showings with interested buyers. These showings may be for leads from online and print advertising, caravan agents, open house attendees, word of mouth referrals, and more. Scheduling showings is a great way to keep your listing in front of potential buyers, even after you have received an offer. This ensures you have a steady source of serious offers in case offers or contracts fall through.
Real Estate Listing Checklist: The Closing
After your marketing strategy pays off and your listing is under contract, take steps to ensure the transaction closes smoothly and without unnecessary delays. To do so, identify deadlines, attorneys, title agents, and other important information early in the process. Then, ensure that necessary home repairs, financing documents, and closing documents are completed on time.
Once your listing is under contract, follow several steps to complete the transaction.
1. Calculate Deadlines Under Contract
Ensure the sale of your listing goes through according to the terms of the purchase contract by identifying important dates for disclosures, due diligence periods, and other closing requirements. If you have real estate management software for tracking transactions, enter these dates and attach related documents like signed disclosures. If you don't have management software, enter dates in your calendar with reminders to follow up as necessary.
2. Identify Closing Agents
Generally, real estate contracts dictate that the buyer is responsible for closing costs so the buyer's agent will handle this portion of the transaction. However, if the seller is paying closing costs, identify the escrow agent, real estate attorney, or another type of closing agent who will handle the closing. If the buyer isn't represented, they may also request local recommendations for a closing agent.
3. Monitor Status of Title Insurance
In general, title insurance includes owner's coverage, lender's coverage and, in some cases, extended coverage. Whether or not the buyer or seller covers one or more of these insurance costs depends on seller location. To adhere to standard practices in your area — and the terms of the contract — make sure the seller is meeting his or her title insurance responsibilities.
4. Track Appraisal & Inspections
The buyer and their lender are generally responsible for scheduling and paying for appraisal and inspections, but the seller's agent will need to coordinate property access for those inspections. Work with the buyer to arrange access for the appraisal, home inspection, and additional inspections for termites, lead paint, and radon. After reports are released, negotiate repairs or credits with the buyer's agent and track necessary repairs and re-inspections.
5. Provide the Seller With a Moving Checklist
Use the due diligence period to help the seller prepare to move out of their home. This involves scheduling a deep-cleaning of the property, scheduling a final walkthrough, and making an inventory of necessary keys and security codes. It is also helpful to provide sellers a list of tasks, like shutting off utilities after the closing date, changing their address with the U.S. Postal Service, and making outstanding payments to the homeowners association (HOA) and home-related service companies.
6. Monitor Status of Closing Documents
Generally, if the transaction is being financed, the lender will hire a title company to coordinate document preparation and closing. However, in a cash deal where there is no lender involved, the buyer typically hires an attorney or title company to handle the closing. If the buyer is not represented by an agent and there is seller financing or no financing, provide the buyer with a list of recommendations for local real estate attorneys and closing agents.
9 Real Estate Listing Checklist Tips From the Pros
Every real estate listing and transaction is different, but there are some steps you should take to make the most of every listing. We asked real estate professionals how they handle new listings and compiled the most helpful tips.
Here are our nine favorite real estate listing tips.
---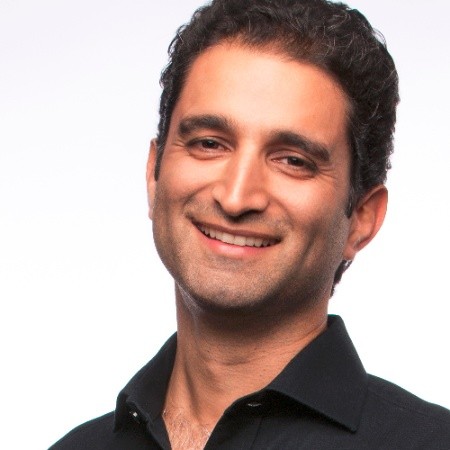 ---

---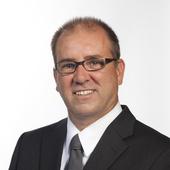 ---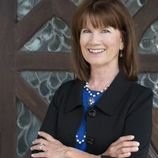 ---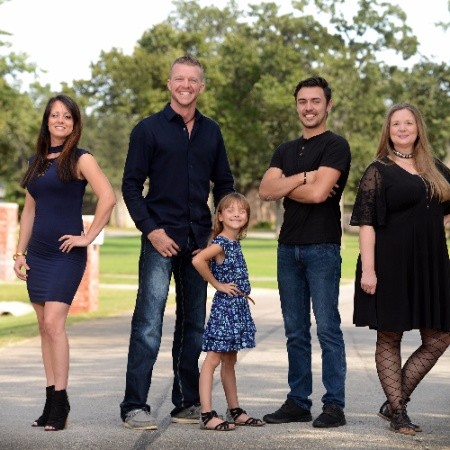 ---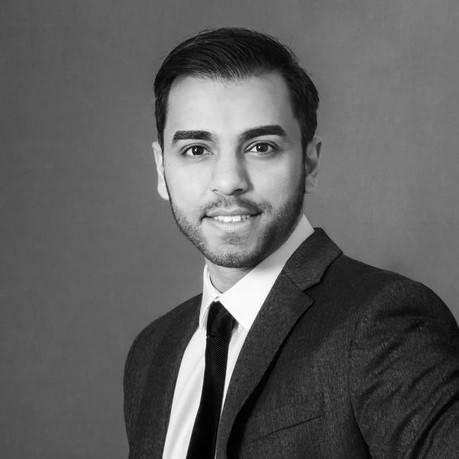 ---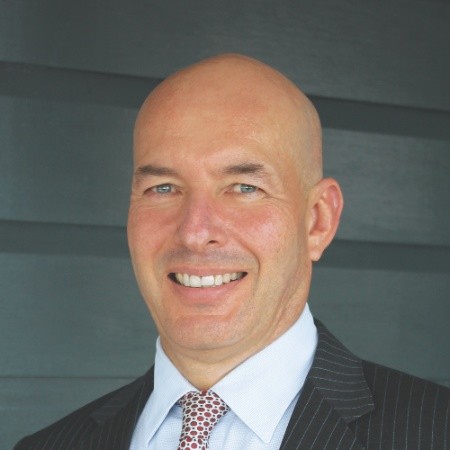 ---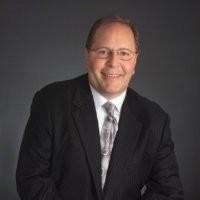 ---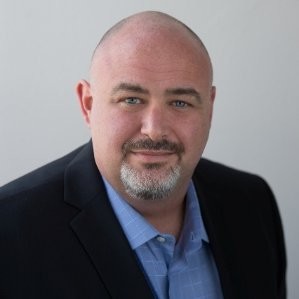 ---
Bottom Line ― Real Estate Listing Checklist
A real estate listing checklist is a helpful way to stay on top of complex listings and transactions. Agents and brokers can use a checklist to track prelisting tasks, marketing efforts, and closing deadlines. Use our downloadable real estate agent checklist above for listings to better manage your next listing.