How's that new real estate logo coming along? Maybe you're creating a new logo from scratch or trying to figure out how to design a logo for your team that works well with your brokerage. Either way, you're going to need some inspiration to get it right. After all, the quality of your logo says a lot about you and your brand and makes a first impression on potential clients. Well, you've come to the right place. We looked at thousands of real estate logos to bring you the best of the industry for 2017.
Once you've gotten some inspiration here, Placester's Personal Branding A to Z: 26 Tips for Building an Unstoppable Real Estate Brand is essential reading for any agent who's serious about building a real estate brand that lasts.
Our 25 Favorite Real Estate Logos
Founded in 1980, Stribling focuses on high end properties in New York City and 48 countries around the world. By using a simple but elegant script, Stribling's logo brings to mind the New York art and fashion world. Like any great logo, it works well in black and white, but it's generally used in a bold, primary red. Red denotes boldness, passion, and desire. Perfect for a market where a Central Park view can easily double the price of an apartment.
Like This Logo? Don't Like this logo? You should make a note to share with the designer that will be creating your logo. Showing a designer several logos which you like and don't like will better enable them to understand your style and preferences. In the article, Business Logo Design – Who's The Best, we recommend running a logo design contest on 99designs, in which dozens of designers compete to provide you with a fantastic logo.
---
Since Compass was founded as a venture capital backed startup, they have always focused on one thing: using technology to make real estate transactions more client friendly. While they've shifted gears from their goal of disrupting the real estate industry with a hybrid model to a full fledged luxury brokerage, their branding has stayed true to their startup roots. Note how the slash in the "O" in the logo represents the needle of a compass.
---
Founded in 1968 as a small family owned business, Two Trees has risen to dominate the exploding North Brooklyn real estate market in hotspots like DUMBO. Recently, they've even made forays into Manhattan with sprawling luxury development Mercedes House. Thankfully, they haven't forgotten their roots. Two Trees still uses the same gorgeous and friendly logo they've used from the beginning.
Using Nature Themes in Logos
Using nature as a theme, whether it be palm trees in Miami, seagulls in Cape Cod, or mountains in Colorado have always been used to give real estate logos a sense of place. If you use a nature theme in your logo, just make sure it either reflects your name (e.g. Two trees) or is representative of your local area.
Here are some more great real estate logos that use nature themes. Notice how each natural element they use not only represents their geographic area, but also gives the logo a different feeling. This is a great example of how important nuance is to creating strong brand marks. A whale can be drawn as intimidating or imposing, but for Daniel Gale's logo, it looks friendly and almost cute. This is not accidental.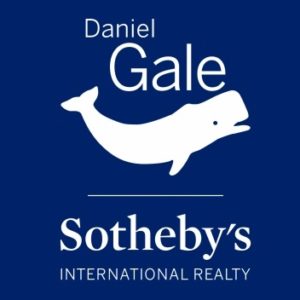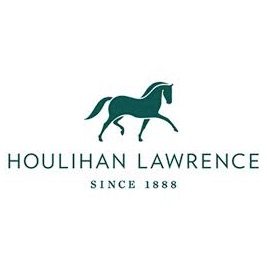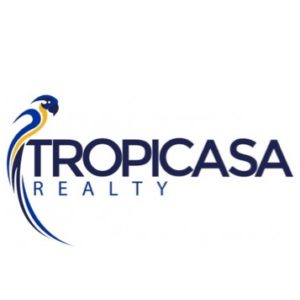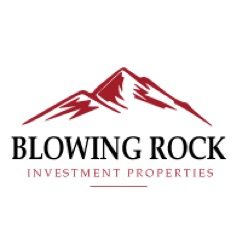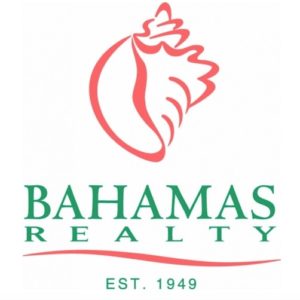 ---
Christie's logo is a perfect reminder that simplicity is almost always more elegant and more effective than complicated. This logo elicits trust, and makes almost everyone think of a company that has been successful for many decades. Yes, it's very traditional, but many people are looking for a very traditional brokerage.
---
Unlike London or New York, "traditional" means something a little different along California's legendary Big Sur, which was sparsely populated and wild until fairly recently. Its branding history goes back to the arts and crafts movement of the turn of the century, which this logo takes heavy inspiration from. The only potential drawback here is that this logo will lose a bit of punch in black and white.
---
It's no surprise that Million Dollar Listing's Fredrik Eklund has an amazing logo that fits his brand to a T. His logo is minimal, hip, and sophisticated. This logo wouldn't look out of place on the letterhead of a slick Manhattan ad agency. Perfect for his brand.
---
Hawai'i Life's logo manages to to look modern and professional while still staying true to their Hawaiian roots. It's very, very easy to lean toward kitsch with any logo for an island community, but they managed to combine professional and traditional Hawaiian with ease.
This logo proves just how crucial the right font is for a great real estate logo. Note how the letters are very subtly off kilter instead of square. This gives the logo a little bit of movement and perfectly captures Hawaiian aesthetics, at least to my eye. Actually it probably does to real Hawaiians as well because Hawai'i Life is one of the most successful brokerages in Hawai'i.
---
Are you surprised that we would include such a "boring" logo on our list? Don't be. The whole point of a logo is to communicate something about your brand without saying a word. This can be a lot harder than it looks until you finally nail it, and then it looks totally obvious.
The Equal Housing Opportunity logo does just that and does it well with the equal sign inside the house. Think of trying to navigate a foreign country. How do you know the logo for the hospital, police, and bathrooms? Someone very clever designed them so that you don't even need to speak the language to understand them.
---
Partners Trust uses a cutting edge (literally) design sensibility for their gorgeous logo. Simple and clean, it makes me think of an unbelievably cool fashion brand, which fits their brand perfectly.
---
One of many things Vandenberg's devotees love about turn of the century homes is their intricate plasterwork and woodwork. Carved newels, seashell moldings, and floral ceiling medallions are like catnip for any vintage home lover.
Since they specialize in turn of the century townhomes in Manhattan, using the graphic language of Victorian woodwork was a very smart move for Vandeberg. Not only that, it makes a very beautiful logo that anyone can appreciate.
---
Recently purchased by the Zillow Group, StreetEasy is a game changing resource for apartment renters and homebuyers in New York City. Like Zillow, they offer home buyers the two things they have been lacking for many years: in-depth market Information and a place to discuss the market with real estate professionals and other buyers.
Their logo cleverly combines a cartoon "speech bubble" with a small graphic of an apartment building. The overall effect comes across as something like "we speak real estate."
---
As a graduate of Pratt and Parsons School of Design, the fact that former designer Monica Pommier Kravitt has a great logo is no surprise. Besides being (very) easy on the eyes, it also perfectly suits the pastoral Hudson Valley area where she sells homes and estates.
---
Ohio and California based multi-family developer Coastal Ridge Real Estate uses a lovely, almost Japanese looking brand mark to convey a sense of prestige (the mountain) and movement (the river) that seems to perfectly sum up what a great developer does.
---
By now, you may be starting to realize that this list of great real estate logos is a bit heavy on New York City brokerages. While this may be partially due to the fact that I spent 5 years working as a New York City agent, quite honestly I think I would have gravitated toward these brands anyway. Since we're home to Madison Avenue with the greatest concentration of advertising talent on the planet, it only follows that New York brokerages have some of the best branding.
Mirador Real Estate is no exception. Using an elegant signature perfectly captures the essence of a brand that focuses exclusively on high end Manhattan real estate.
---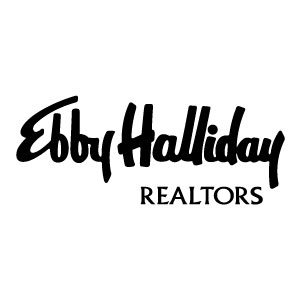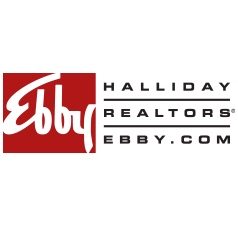 Ebby Halliday was a Texan legend in the real estate industry and beyond. Not only did she create an amazing brokerage that still thrives to this day, but she was also one of the first successful female entrepreneurs in Dallas.
Her original logo (on the left) is pure 1950's glam and works just as well in the updated version (on the right) that the company uses on their online branding today. This is a perfect example of the timelessness of a great logo.
It works well in color, and it works well in black and white. It works well as a thumbnail on the internet, and blown up on the roof of a building:
---
Virginia based brokerage Rose and Womble has a lovely looking traditional logo that conveys a sense of trustworthiness and prestige. Unlike say, Sotheby's logo, it doesn't seem to take itself too seriously.
---
Based in Jupiter and Palm Beach, Florida, Waterfront Properties wisely went with an aquatic theme for their logo. The sea turtle brand mark and the turquoise and cerulean blue coloring scream 'fun in the sun' and the relaxed pace these beach communities are famous for.
---
Manhattan mega developer Rose Associates manages to take something delicate and beautiful like a flower and combine it with high tech to suit their current portfolio of soaring luxury highrises in Manhattan.
---
Faced with a beautiful but dated logo, industry network Leading Real Estate Companies of the World worked with branding firm 1000Watt to craft a new brand identity. The results speak for themselves.
---
Denver, Colorado based Porchlight Real Estate Group has a logo than manages to feel fresh and modern yet very traditional at the same time. Perfect for a city that is undergoing as much growth and development as Denver currently is.
---
Dallas based Dave Perry-Miller uses elegant fonts and a lovely corinthian capital as his brand mark. Considering his company is a division of Ebby Halliday, it's no wonder they take branding seriously.
---
As a former Tishman Speyer employee, I've spent many hours in Adobe Creative Suite trying to incorporate this logo into print advertising. In the vast majority of cases, it looks absolutely incredible. Whether embossed on folders or printed with metallic ink on letterhead, the logo looks as elegant as it does here.
---
Milan based Tirelli & Partners has a gorgeous script logo that includes more traditional fonts as well. Perfect for a luxury brand that works in a city that straddles the ancient and ultra modern like Milan does.
---
Vero Beach, Florida based realtors Dale Sorensen wisely combined classic Florida colors (turquoise, blue) with an otherwise very traditional looking logo. The effect is perfect for selling high end Florida vacation homes. Luckily, that's their speciality.
Note how they use the same color theme as Waterfront Properties, but here it looks more traditional. This is a perfect example of how fonts and layout can dramatically change the feel of a logo.
---
25. Logos for Real Estate Teams and Franchises

If you're starting up a real estate team, figuring out your logo can be tricky. After all, you want (okay, need) to trade on the brand of your brokerage, but still want to differentiate yourself with your own brand. One of the best solutions I've found is to just combine the two. The easiest way by far is to combine them like the examples below, but you can get creative if these don't work for your team's needs.
---
How to Create a Great Logo for Your Brokerage or Team
There is only one secret to getting a great logo and I'm going to tell it to you right now. Ready?
Hire a Professional
That's it. While you or your cousin's nephew's coworker may understand how to make a logo, this is akin to attempting to cut your own hair for your wedding day just because you know how it's done. I think we can all agree that although it may not be a complete disaster, your special day is far too important to leave in the hands of an amateur.
Luckily, Hiring a Professional is Easy
Very easy. In fact, using a site like 99designs, you can have dozens of talented graphic designers compete to make you the perfect logo. Here's how it works.
You put together what's called a "design brief" which is a fancy way of saying you write a paragraph or two about how you want your brand to be seen, and then include a few examples of logos you like so designers understand your aesthetic.
That's it!
Once you submit your design brief on 99designs, dozens of highly talented graphic designers from around the world will start working on creating your logo. Once they have something good, they will send you the results. Now you get to pick the winner from dozens of potential logos from dozens of highly skilled designers instead of just a handful from one designer. Even better, you can give feedback to each designer, and they'll make revisions until they get it just right. Sounds pretty easy right? Check out the results of previous contests below.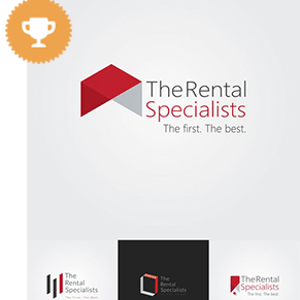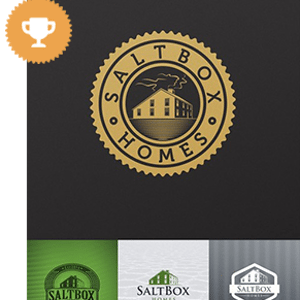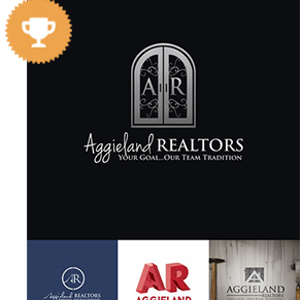 If you're on a tight budget, or have a very simple concept for your logo, you can also try hiring someone on Fiverr. While you won't get dozens of designers taking a crack at your logo, you can get someone with a decent amount of experience who can create your logo for $50 or even less. Just make sure to check out their portfolios to make sure their aesthetic matches what you're going for.
Bonus: 5 Examples of Great Real Estate Logos from Our Readers
Our real estate business, Riviera Maya Property Consultants, is based in Tulum, Mexico, a region with a deep Mayan heritage. The logo honors Mayan heritage – basically, the whole logo is an interpretation of a Mayan symbol, meaning wealth and abundance. The gold gradient color stresses the meaning of wealth, richness, and sophistication, which we strive to represent and to convey to our clients.
-Raminta Lilaite, Riviera Maya Property Consultants
---
When I went through the process of designing my real estate logo, I had to capture the luxury essence of the brand but create something unique. Typically the luxury logos tend to utilize cursive and elegant older-style writing. I went with the complete opposite, using simple lines and a stylized A to achieve a bold, but sleek and recognizable, style.
-Ivan Ciraj, Ivan Realty
---
Great descriptive logo. Says exactly what the site delivers. Strong colors.
-Richard Barenblatt, CEO/ Founder, Who Lends Here
---
This is my favorite real estate logo, for several reasons:
The dream sail represents our area of Hilton Head-Bluffton, South Carolina.
The blue and green colors represent the visualization you see in our area of pristine beaches and abundant greenery.
The shape itself represents a forward motion with the upward sail/arrow, which points to the true north.
The shape could also be seen to represent the edge of a house.
-Ryan Lockhart, group46 – Professional Brand Navigators
---
The reason I like this logo is because 360 Realty is a full-service firm and the logo is a circle. Just like a circle and 360 degrees, their services have no end.
-Ajla Subasic, PR & Communications Specialist, Venerate Media Group
---
Over to You
What are your favorite real estate logos? Let us know in the comments. To learn more about hiring a designer who can help you design a killer logo, check out Placester's in-depth guide on hiring a graphic designer.