10 Most Lucrative Real Estate Niches & Why They Work
Establishing a real estate niche is a strategic way for agents to focus their business and time to maximize deal flow. You can establish a real estate niche specific to location, property types, or clientele, just to name a few. Once you've chosen a niche, make it the focus of your marketing—clients are more likely to work with someone who they view as an expert within their real estate search. Here are 10 lucrative real estate niches that will pay off when you establish a strategy, optimize your time, and establish yourself as the expert.
1. Location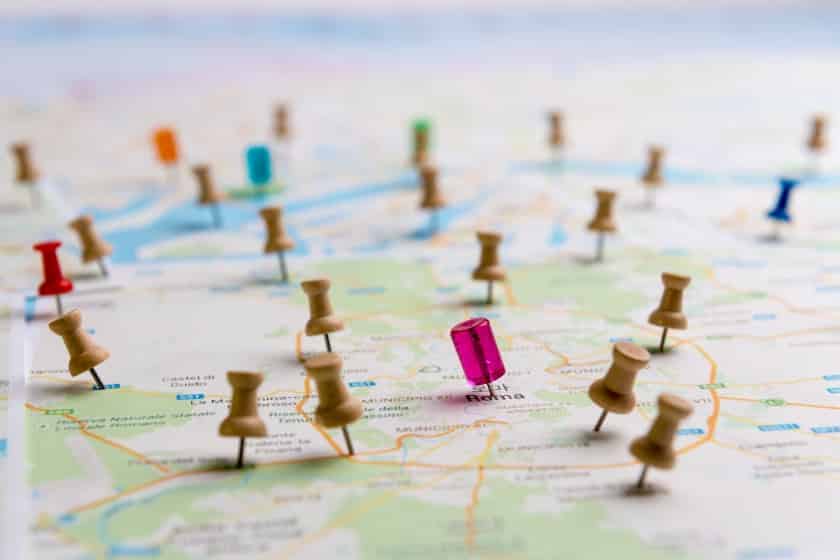 The location-based real estate niche is the most common and is specific to a neighborhood, city, ZIP code, or county. Real estate agents often market themselves as the expert in a particular region to maximize their lead generation potential in the place they are most knowledgeable of. Display your knowledge of the regional market to clients to gain a deeper trust of your value within the transaction.
In addition, the location you choose enables you to maximize showings and appointments without wasting time traveling back and forth. Your niche location should be one that you are most familiar with or one you have researched extensively. Ideally, you will also live relatively close to the location that you choose.
Once you've identified a good location for your real estate niche, use a company like Offrs to gain expert status within its ZIP code(s). The Offrs platform provides listing leads to help you obtain listings in your desired region. As you gain more real estate listings within a location, you establish yourself as the expert for potential buyers and sellers who see your contact information repetitively on yard signs, advertisements, and online listings.
2. Property Type
There are different property types agents can choose as a real estate niche, establishing themselves as an expert with the structure, process, and details of the certain property type. Some of the various property types you could choose for your real estate niche include:
Single-family homes: Free-standing residential structure that sits on its own land
Multi-family homes: A single building with multiple units for more than one family living separately
Condo (condominium): An individually owned residential unit in a building complex with like units
Co-ops: Specific to New York, this is a type of property owned by a corporation made up of the owners within the co-op
Commercial real estate: Consists of buildings used for commercial purposes, including office buildings, warehouses, and retail buildings
Historic homes: Homes over 50 years old and connected to an historical event, notable individual, or historical style, or which provide other types of historical information
Use Zillow to search for listings to see how many different property types are available within your chosen ZIP, city, or neighborhood. Choose a category that has enough inventory to make it viable and one that complements your focus.
For example, the process in a commercial property sale and a residential sale is very different. They require different paperwork and have different application processes. If your location is in an urban city area, you will likely have more opportunities to close more deals in larger multi-family complexes with condos and co-ops than with the sale of historic homes.
According to the graph above, in 2020, a significant number of single-family detached homes were purchased in the United States compared to apartments, town homes, and condos. This was perhaps due to the 2020 pandemic. With so many more people working from home, they sought out more space, less densely populated areas, lower cost of living, and more freedom from lockdown restrictions.
For example, according to MyMove.com, about 111,000 New York City residents moved out in 2020 compared to about 19,000 movers in 2019. Knowing these statistics for your chosen location will help guide you in deciding which property type is best for your real estate niche.
3. Specific Types of Buyers
Buyers are on one side of the real estate transaction and can be a niche target market as a group or by segmented types. Agents targeting buyers should create buyer personas for different types of buyers since they will have to source the specific types of homes or properties various buyers will be looking for. Understanding the needs of the buyer types will also determine your approach when it comes to lead generation and conversion.
Buyer-side client types commonly include the following:
First-time homebuyers: Buyers looking to buy their first home, usually based on affordability. This category made up 33% of all homebuyers in 2020.
Luxury buyers: These are high net worth individuals, many of whom already own multiple properties. By purchasing multiple residences, they are able to spend time in each home throughout the year.
Investors: Investors specialize in buying and selling property, so while they're receptive and attentive, they are also usually very savvy. Unlike homebuyers looking for a dream home or place to start a family, investors are usually seeking out properties with the potential to gain in value quickly, with the goal of selling at a profit.
Commercial/retail buyers: Commercial property buyers are often business owners (or their representatives) who are looking for space for their operations.
Rent-to-own: The rent-to-own buyer isn't ready to buy yet. They may not have sufficient financial means to make a down payment or may have a poor credit score, which limits their ability to get a mortgage. However, they want to invest in a property with the goal of ownership rather than simply renting a home without building any equity.
Here's a pro tip about working with investors as a real estate niche: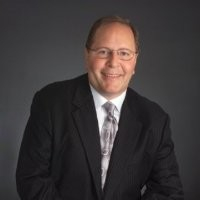 "One niche I work is investors. I find these by advertising, word-of-mouth, and research. This is a natural market for me; I am not an emotional, touchy-feely agent. Investors want a direct, bottom line-oriented approach—no fluff, just the facts—which plays to my personality. Additionally, I am highly experienced and trained in this area. Having a master's degree in real estate and being a licensed attorney demonstrates the analytical skills investors seek. I am an investor and have been for nearly 40 years, and have a management company that has a history of property management and can take on management for an investor. It is a natural fit."
Being a buyer's representative can be extremely lucrative—88% of buyers said they found and purchased their home with the help of an agent. Once you begin working with buyers, you can target this niche for repeat business or gather reviews and testimonials that will speak to your value as a buyer's agent to generate referral business from your sphere of influence or past clients.
Did you know? In 2020, 41% of sellers who used a real estate agent used someone referred to them by friends or family, and 26% were repeat clients who used the agent they had worked with before. (Source: National Association of Realtors)
If you're just starting out and don't have a repeat or referral business yet, the BoldLeads platform can help you grow your real estate business by providing buyer leads along with a customer relationship management (CRM) tool to help you stay connected to your buyer leads. Using their customizable funnels, you can automate email, text, or voice broadcasts with different types of buyers to engage and nurture them as clients.
4. Specific Types of Sellers
On the opposite side of being a buyer's representative, your real estate niche can focus on representing sellers. Sellers exist in various types, but all are current real estate owners who are looking to sell or rent their properties.
Here are a few of the category types where you will find real estate sellers:
Multi-family building owners: They own multi-family buildings and are looking for an agent to represent their rental portfolio, also known as landlords.
Home-flippers: They purchase run-down homes so they can renovate and make a profit when sold.
Single-family investors: Investors who purchase homes to use as rental properties, which are then often managed by agents.
For sale by owner (FSBO): A seller trying to sell their property on their own without the use of a real estate agent. Many FSBO sellers find the process is more complicated and time-consuming than they originally thought and determine they could use the assistance of a real estate agent after all.
Life event sellers: A life event has occurred like marriage, baby, divorce, increase or decrease in income, or a death, requiring the need to sell in order to move (to a larger or a smaller home) or offload assets.
Sidelined sellers: Homeowners who are waiting out the current market to list their property.
Statistics show that 89% of sellers were assisted by a real estate agent, but generating seller leads can be difficult for the inexperienced. However, building a referral network by contacting old clients and asking if they know anyone looking to sell can increase your prospects. Also, social media can help build your brand as a seller's agent by displaying your expertise in home valuation reports, marketing strategies for new homes, and negotiating skills during the offer process.
FSBO lists can also be an opportunity that may connect you to a seller who has been unsuccessful on their own. Landing FSBO listings can be a challenge since sellers may be resistant to working with an agent. Get tips for finding and obtaining success with FSBO listings in our article with six steps for generating leads from FSBO clients.
Also, platforms like SmartZip connect agents to qualified sellers. SmartZip uses predictive analytics to farm for homeowners who are most likely to sell. Using their tools, you can design real estate landing pages to provide home valuation and comparative market analyses to generate seller leads.
5. Situational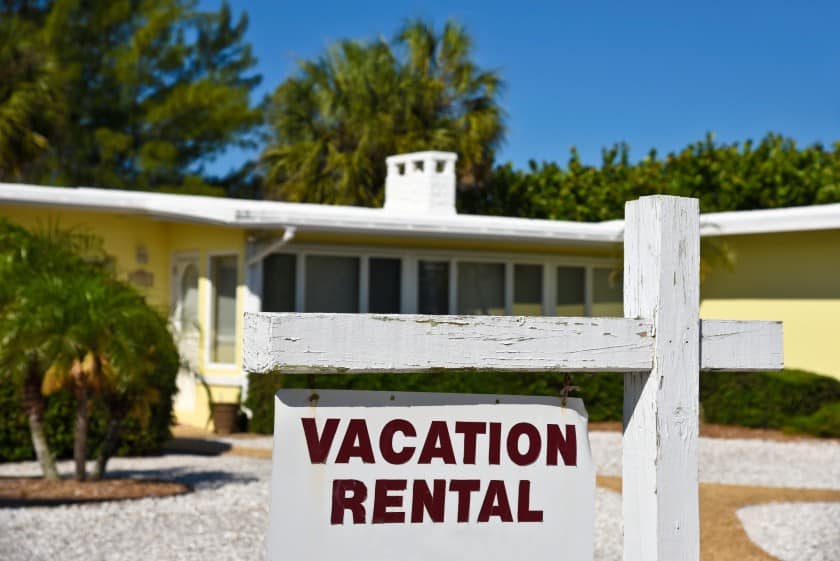 Outside of the traditional real estate transactions of buying or selling a property, situational transactions occur and can be a targeted niche for some agents. Situational transactions may include:
Short-term/vacation rentals: A furnished rental available for a short period of time
Short sales: A property being sold for less than the amount due on the mortgage (usually requires lender approval)
Green/eco-friendly: A home designed and built with environmentally friendly materials and appliances and often with sustainable energy solutions
Relocation: A person moving or being relocated by a company or business they work for
Each situational transaction has a very specific process to complete in order to close a deal and at times, the commission structure also varies. These are great supplemental deals that can be in addition to your traditional real estate deals and many are quite lucrative. For example, relocation niche experts earn up to $90,015 in income annually.
Here's a pro tip about identifying a situational real estate niche: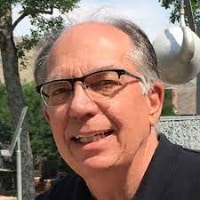 "Several years ago, I discovered a small town in central Kansas, population about 3,500. After fixing up a few buildings downtown, I started some vacation rentals. I often received phone calls from individuals on temporary assignments of as little as a month and some up to a year. They didn't relish the idea of staying in a motel for several months, so they were looking for an affordable alternative.
"After a couple dozen inquiries, I realized there was a market for this segment of real estate development. My first corporate housing project (sometimes called 'executive stay') led to a second and then a third. The third property has five bedrooms so that it may also function as corporate co-housing that is very popular in San Francisco and New York City."
Getting clients within a situational niche will require creative marketing targeted to attract specific clientele. PostcardMania helps agents reach targeted client types with direct mail, even if you don't have a large marketing team or budget. They have customizable templates to create your mailers and will match them to ads on Google, Facebook, and Instagram for online lead outreach as well.
6. REO & Foreclosures
Real estate-owned (REO) listings and foreclosure listings are properties with an involved lender. REO listings are already owned by the bank due to a failed sale, and foreclosure listings are properties where the lender has taken possession and is trying to recoup the balance owed. There are challenges to entering this market, but if you are able to obtain listings within the niche, it can be lucrative.
To break into the REO and foreclosure niche, an agent must understand the real estate market and trends to have effective conversations with lenders about property value. To get started, it's helpful if your brokerage specializes in these properties or there is an established team you could align yourself with. With established working relationships with lenders and asset managers, and the right marketing strategy in place, foreclosure niche agents will receive a steady flow of business.
If you want to get started right away, purchase foreclosure leads from a platform like REDX. REDX finds preforclosure homes and provides you with the contact information to get in touch with the distressed owners. They also have a comprehensive CRM that organizes and tracks your contacts to make sure you are in communication with all prospective clients.
7. Rental Properties
In densely populated metropolitan areas, the cost of purchasing property is high compared to the median income. This means those living in urban areas are more likely to rent a home vs purchasing a home. Focusing on rental properties in an urban area as a real estate niche allows agents to perform multiple showings and increase their closing volume.
Examples of rental property real estate niche opportunities include:
Room rentals: Renting individual rooms instead of the entire unit
Student housing: Off-campus housing can be more affordable than on-campus
Full-service apartments: Luxury high-rise units that are amenity-filled with doorman, gyms, laundry, public gathering spaces, and so on
Multi-family apartments: An entire building dedicated to rentals of separate housing units
Single-family residences: Individual homes purchased or built on a standalone lot for individuals or families to rent; these were often initially primary residences for the owners who now want to build equity through renting rather than selling
The consumer housing trends report for 2021 from Zillow identifies challenges in the housing market that are keeping the rental rates high. Currently, interest rates are at all-time lows, creating an increase in the desire and ability of consumers to buy a home. However, because inventory is so low and demand is so high, home prices are being driven up, many end up with multiple offers, and so most offers are being denied.
As an agent helping clients navigate this current housing market, it's an opportunity for a dedicated rental agent to assist those who may be willing to rent in the meantime and wait out the market before trying to buy again. You can also practice prospecting to generate additional leads.
Here's an expert tip for making rental properties your real estate niche: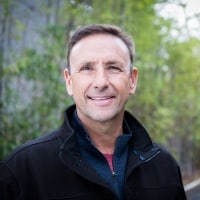 "Silicon Valley Property Management Group (SVPMG) manages over 150 client properties on the San Francisco Peninsula. We focus primarily on higher-end, single-family residences (SFRs) for several reasons. SFRs are typically easier to prepare and maintain as compared to a multi-unit property or an apartment building. Higher-end rentals tend to attract a higher socio-economic status tenant, and because of that, we have fewer problems with rent payments, complaints about the properties, and overall cooperation with the rental situation. Finally, higher-end SFRs are easier to rent because most typically, they have significant curb appeal, are in higher-end neighborhoods, and are overall attractive propositions for tenants looking for a suburban residence. The confluence of these above reasons provides the rationale for our business model."
Did you know? According to Arbor, purpose-built single-family rental (SFR) units accounted for 4.5% of single-family construction.
8. Hospitality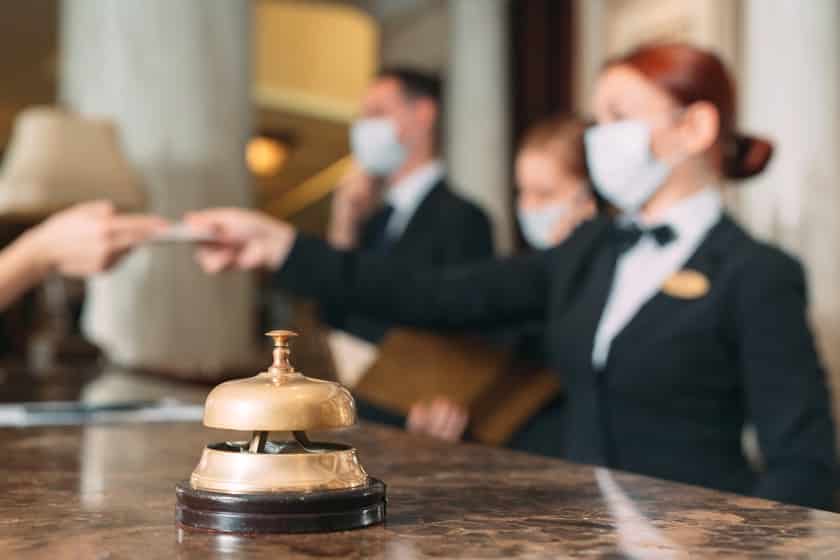 A hospitality property is a real estate development, typically a hotel or motel, with individual rooms for short-term occupancy. The hospitality niche focuses on the seller and investor side of commercial transactions.
Hotels are real estate ventures in addition to being individual operating companies. Within the hotel sector, there are groups of opportunities in luxury, mid-scale, and economy properties. Unlike most real estate transactions, this real estate niche consists of long-term projects that result in higher commissions due to the value of the real estate properties involved. With larger payouts, agents only need to focus on one deal at a time.
A high level of expertise and effort is required when selling a hotel. It is a labor-intensive process requiring an agent or team to evaluate the physical condition of a hotel, provide improvements to increase value, and have the ability to understand financial records to help expedite the closing of these large-scale deals.
Agents with a hospitality real estate niche generally either represent the hospitality owner or company looking to offload a property or a high net worth individual looking to diversify their assets. In addition to selling outright, a hospitality owner could also offload assets to a real estate investment trust (REIT), which are companies that own income-producing properties.
9. Communities
Both buyers and sellers may be interested in various communities that match their lifestyles. Communities have an abundance of amenities like golf courses, pools, recreational centers, and tennis courts. However, these amenities are typically obtained at a higher price.
Two communities with real estate niche opportunities for agents are:
Gated communities: Residential estates with strictly controlled entrances
Retirement communities: Provide the setting for an engaging and active lifestyle for older adults, usually 55 and over
For homeowners, both types of communities provide an enhanced sense of safety and security. There is a perception that the homes are better maintained due to investments and restrictions from the homeowner's association (HOA). There is a higher perceived standard of quality and exclusivity to live in these communities.
The benefit of this real estate niche is that transactions in these communities usually fetch higher sales prices than their counterparts. Clients looking to purchase in these areas are accustomed to a level of quality service and their networks and connections run deep. Agents who successfully build a referral network with community buyers and sellers create a continuous lead flow for their business.
10. Exterior Amenities
Depending on your location, you may have the ability to specialize in properties with specific land or exterior amenities that attract a particular type of clientele. These buyers may request to have the following:
Lakefront property: Homes along the shore of a lake or adjacent to a lake
Ocean or beachfront property: A property located along the coastline that is right on the beach or at least has ocean views
Mountain homes: Homes built within a mountainous area
Farmhouse: Large plot of land with the intent to focus on agriculture
Not every market contains the above property types. But if you have the ability to focus on one of these niche markets, you can position yourself as an expert, especially since the home values for these amenities are commonly higher. You will need to understand critical information to help the buyer in the transaction with knowledge on property taxes, insurance requirements, possible land leases, and property line locations.
Representing buyers and sellers for these types of properties comes along with representing the lifestyle these homes are attached to. It also requires a level of understanding of topics like lake and beach management, watershed runoff, aquatic vegetation, irrigation, additional structures like barns and processing facilities (or the ability to build them), power and water systems (such as for remote mountain homes), water quality, and other factors specific to the area or amenity.
Check out this pro tip for making waterfront listings your real estate niche: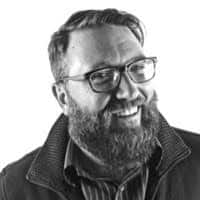 Christopher Linsell, Staff Writer, The Close
"Specializing your message to a particular audience is a great way to identify yourself as the expert in your area. If you want to get a leg up on your competition, start digging deeper into more subtle geographic niches and understand what sets these homeowners apart from others.
"For instance, in the world of waterfront listings, not all lakes are created equal. Some may own a home on one lake because it's the premier fishing spot in the entire state. Some may choose another lake because it's perfect for water skiing and jet skis. These choices don't just speak to lifestyle, they speak to where these homeowners are spending their time, their money, and their attention."
Why It Is Important to Find Your Real Estate Niche
As the saying goes, success breeds success. As clients see that you've closed multiple deals within a particular niche through your marketing or online listing platforms, they are more than likely to retain you as their representative because they've seen your real estate success in that arena.
When an agent is first starting out, many times a niche identifies itself based on their initial deals. In other words, your past deals may reveal something in common that points to your expertise within a certain neighborhood or property type. However, some agents take a more proactive approach to maximize their commission by selecting to market or pitch for properties that have a higher sale price. Other agents identify underserved niche markets in their area and make that the focus of their marketing.
Bottom Line
With thousands of different real estate opportunities, no one can be a jack of all trades—so finding your real estate niche is vital for a successful real estate career. Expert advice proves that an agent's real estate niche can align with their personal interests, giving you the ability to set yourself apart from the competition while enjoying each transaction. This allows you to further hone in on your personal brand, focus your marketing outreach for maximum return, and add value to your client experience.