6 Best Real Estate Photo Editing Software in 2023
Real estate photo editing software gives agents and brokerages the ability to make improvements to their property photos and create marketing materials for digital and print campaigns. Quality designs and photos attract prospective clients and make you stand out from the competition. To help you choose the best photo editing software for real estate, we evaluated editing software based on offerings, pricing, features, customer reviews, and ease of use.
The six best editing software for real estate photography includes:
Best Real Estate Photo Editing Software at a Glance
Software

Starting Price

Free Trial

Training/Tutorials

Customer Support

$20.99 per month

✓

7 days

✓

Phone and live chat

Free or $12.99 per month for 5 users

Free forever with limitations

✓

Email

Free or $1.99 per month

Free forever with limitations

✓

Email

Enhancements start at $1.60 per photo

✓

Free image enhancements and day-to-dusk edit

✓

Email, phone, and live chat

$39 one-time payment

✓

✓

Email

$149 one-time payment

✕

✓

Email
If you're unsure of which real estate photo editing software is right for you – take our quiz to find out! Then, read on to learn more about the features, pricing, and support offered by each software provider.
Which real estate photo editing software is right for you?
Adobe Photoshop: Best for Agents & Teams With Graphic Design Capabilities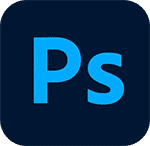 Pros
24/7 customer service available
Accessible on any device
Collaboration tools included
Pros
No video editing tools
Email support unavailable
Complex learning curve
Monthly Pricing
Photoshop plan: $20.99 per month
Free trial: 7 days
Our Expert Opinion on Adobe Photoshop
Adobe Photoshop is one of the most well-known photo editors on the market with advanced tools and capabilities. Its functionality is incredibly diverse and includes tools for retouching, layering, adding effects, and even removing items and backgrounds from photos. Plus, the software is available on a desktop or mobile device.
Photoshop is commonly used for editing real estate photography as well as designing graphics for social media, email marketing, and websites. The unmatched versatility of this product makes it one of the best software for real estate photography. It's ideal for agents, teams, and brokers who need a high volume of photo editing and have the ability to use this advanced tool. However, Adobe Photoshop could be improved with a more user-friendly interface and less of a learning curve, or with video editing functionality.
Premade templates: Access hundreds of design templates for print materials like posters, postcards, flyers, and brochures
Extensive editing tools: Include background remover, changing image file types, retouching tools, and layering tools
Collaboration tools: Add comments to photos and videos to communicate with your team members within the software
Mobile app: Photoshop is now available on iPads, so you can edit photos on the go
---
Adobe Photoshop is used by professionals in a wide variety of industries, so it has an impressive rating of 4.6 out of 5 stars with over 12,000 reviews. Users say they love the variety of tools and capabilities provided, as well as the shortcuts to make editing more efficient. A few users of Adobe Photoshop mention their increased social media presence using Adobe edited imagery.
There are very few reviews with under 3 stars, showing why Photoshop is the best real estate photo editor. However, a few users complained about the computer processing power required to run the software. Others also reported a steep learning curve when first using the software. For an easier photo editor for real estate, consider Pixlr, which has a browser-based photo editor.
---
Canva: Best All-in-one Tool for Editing & Content Creation

Pros
Free plan
Variety of social media templates
Free video editor available
Cons
Real estate editing limitations
No satisfaction guarantee
No live chat support
Monthly Pricing
Free: Access to templates, stock photos, and design types to get started
Pro: $12.99 per month for unlimited access to premium tools and content
Canva for teams: $14.99 per month for up to 5 users
Our Expert Opinion on Canva
Canva is a graphic design platform with an intuitive interface and a wide variety of functionality and templates. Agents can leverage Canva to create visually appealing marketing materials to generate real estate leads, including social media graphics, presentations, posters, videos, and branding logos. It also includes built-in branding kits to easily apply your branding elements to every photo or design.
Drag-and-drop features allow agents to easily refine their real estate photos by applying textures, image cropping, and adding text overlays to make their images stand out. It even provides collaboration tools for real estate teams and brokerages to maintain branding across all marketing materials. Canva could be improved further with live chat support and more extensive photo editing capabilities.
Thousands of elements: Pro plan includes hundreds of thousands of stock photos, graphics, fonts, and animations
Branding tools: Canva branding kit allows you to save branding elements and logos to easily apply them to all materials and designs
Collaboration tools: Commenting within designs and easy sharing functionality to collaborate with your team
Mobile app: Mobile app available for Android and iOS for editing on the go
---
Canva has an excellent rating of 4.7 out of 5 with over 11,000 online reviews. Many users rave about the easy-to-use interface and the variety of features with a minimal learning curve. The ability to change the text, colors, and layouts on marketing materials makes photo editing for real estate agents easy, whether you're working on listing photos or social media graphics. Reviewers also note that the price point is affordable for the number of features, elements, and templates provided.
A few negative reviews mentioned the platform was slow or would crash when handling more complicated graphic projects, including animated images. One user mentioned frustration over the need to have a paid plan to use certain fonts and elements. Plus, Canva is not a real estate-specific tool. For real estate photography software designed for agents, consider Photomatix.
---
Pixlr: Best for Preset Templates & Animations

Pros
30-day free trial
Variety of design templates
24/7 customer service
Cons
No team collaboration tools
No satisfaction guarantee
Cannot create floorplans
Monthly Pricing
Free: Includes basic editing tools, limited overlays, and stickers, and is supported by advertisements
Plus: $1.99 per month for unlimited saves
Premium: $7.99 per month for full access to Pixlr Suite, assets, and templates
Team: $12.99 per month for everything in the Premium package and multiple users
Our Expert Opinion on Pixlr
Pixlr is a free online photo editor that agents can use to generate artificial intelligence (AI) images, edit real estate photography, and design materials for digital and print marketing. There is a wide range of social media templates, so you can easily create a graphic of the optimal size for each platform with just a few clicks. It uniquely provides an animation tool, which makes it ideal for real estate professionals who want to create engaging content for online platforms.
Pixlr's background remover and landscape photography features are similar to advanced photo editors, but make it easy for new agents to perfect listing images. In order to be successful in real estate, you need a tool like Pixlr to help you create a variety of marketing content and listing images easily and efficiently. There is room for improvement with Pixlr through team collaboration tools; even though they have a team package, there are no built-in communication tools.
AI image generator: Insert an image description to quickly generate images
Design templates: Variety of design templates for social media and print marketing
Animations: Start with an existing design and create an animation for increased engagement in your marketing
Mobile app: Pixlr is one of the only real estate photo editing software tools with a mobile app for Apple and Android, making it easy to edit photos from any device
---
Clients rated Pixlr 4.4 out of 5 stars. Users of Pixlr say the editing is easy and convenient, and they especially like the ability to make edits on a mobile phone. Reviews say it's an extremely powerful photo editor that competes with more advanced tools on the market. Some said the interface was easy to understand, and the clear buttons guided them through the editing.
One reviewer mentioned the platform does not have advanced brush features to help fine-tune some editing work, and the ads on the free account were somewhat distracting. Others found the software to require a larger learning curve and reported that it isn't as intuitive as other AI platforms. If AI editing is important for your real estate photo editing software, then you should try Skylum.
---
BoxBrownie: Best Photo Editing & Rendering Services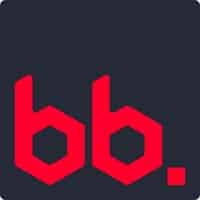 Pros
Residential and commercial real estate services
Fast image turnaround
24/7 customer service
Cons
No do-it-yourself options
Prices add up quickly
No mobile app
Photo Pricing
Image enhancement: $1.60 per photo
Color change: $2.40 per photo
Virtual staging: $24 per photo
Day-to-Dusk: $4 per photo
Virtual renovations: $24 to $176 per photo
Renders: $280 per photo
Custom jobs
Free trial
Our Expert Opinion on BoxBrownie
BoxBrownie is a photo editing platform that provides a variety of real estate photography services from professional editors. Services are priced per photo, and image enhancements, exterior day-to-dusk improvements, and background or item removal services are incredibly affordable. BoxBrownie is the only real estate photo editor providing complex real estate services like floor plans, virtual renovations, 360-degree photo editing, 360-degree virtual tours, and interior and exterior renders.
BoxBrownie offers the widest variety of real estate-specific listing photography services and even provides many services for commercial real estate agents. In addition, when you use BoxBrownie, you will have a professional edit and enhance your photos instead of learning how to use software and edit photos yourself. However, BoxBrownie could be further improved with more communication tools for agents to request specific changes and send feedback to the editors.
Free trial: Even though BoxBrownie is not a subscription service, you can try its services for free with three free image enhancements and one day-to-dusk edit
Real estate-specific services: Provides virtual staging, virtual tours, image removal, floor plans, virtual renovations, and exterior street renders
Fast turnaround time: 24-hour turnaround time for photo editing and 48 hours for virtual staging
100% satisfaction guarantee: Customers can make an unlimited number of changes to every photo edit
---
BoxBrownie customers say they choose the service because of the wide range of options and the ability to get a free trial to see the service in action. For basic photo edits like enhancements and day-to-dusk, the pricing is also extremely affordable, and the turnaround time of 24 hours is extremely convenient.
However, BoxBrownie reviews are mixed. With a rating of 2.3 out of 5, a few customers noted that the quality of its virtually staged images was disappointing. They also say the process of submitting photos and providing requests and feedback is difficult. For a photo editing platform with similar capabilities, try Photoshop or Pixlr.
---
Photomatix: Best for HDR Photography

Pros
Free trial
Works with Photoshop or Lightroom
Real estate-specific photo editing tools
Cons
No video editing
No design features for marketing
No mobile app
Pricing
Photomatix Essentials: $39, one-time fee
Photomatix Pro: $99
Photomatix Pro Plus Bundle: $119
PhotomatixCL: $4.99 per month
Photomatix Real Estate Camera: $9.99 per month
HDR Batch Plugin: $49
Tone Mapping Plugin for Photoshop: $79
Our Expert Opinion on Photomatix
Photomatix is a desktop software program with many of the most important functions for editing real estate photography. Its primary service is high dynamic range (HDR) photography, a photography strategy that helps create beautiful photos even with poor lighting. By using Photomatix, you can create beautiful listing photography without purchasing complex or heavy-duty lighting equipment.
Photomatix can be purchased for your computer or can be operated through Photoshop. There is also a real estate camera option for iPhone, so you can photograph your own listings and use the software to edit them professionally. Photomatix could be improved as a real estate photo editing tool with apps that connect the platform to mobile devices.
Easy-to-use interface: Photomatix provides photography tips and tutorials specifically for real estate listings
Extensive HDR editing tools: Get the perfect lighting on all real estate listing photos with HDR tools like presets, enhancers, contrast optimizers, and color adjustments
iPhone real estate camera: Mobile app allows you to take HDR photos without a professional camera
Preset filters: Variety of preset filter options made for real estate photography
---
Photomatix users love the wide range of functionality the platform provides as well as its user-friendliness. They say the images have a perfect resolution, and it's surprisingly simple to get an extremely high-quality photo. The vast majority of reviewers noted that they were extremely happy with the software and gave it a rating of 4.3 out of 5.
A small number of users weren't completely satisfied with the program and noted some features it was missing, like manipulation settings. Others said the software could take a few minutes to load. If you'd prefer a tool that connects to the internet, consider Canva or outsource the work with BoxBrownie.
---
Skylum: AI-powered Photo Editor for Beginner Agents

Pros
Premade templates included
30-day money-back guarantee
Application for macOS and Windows
Cons
No free trial
Video editing requires extra fee
No branding tools
Monthly Pricing
Lifetime: One-time payment of $149
Lifetime with expansions pack: One-time payment of $299
Explore: $9.95 per month
Pro: $9.92 per month
Our Expert Opinion on Skylum
Skylum is an artificial intelligence (AI)-powered photo editor. It uses AI to automate many routine and complex tasks to assist new and professional photo editors. The platform provides unique templates and editing tools to help users enhance, retouch, and remove unwanted objects from photos. Its AI capabilities can suggest the best templates for each image, so agents with limited photo editing experience can still produce eye-catching photos.
To reduce the time and complexity of editing photos, Skylum allows users to create a style for their images and easily replicate them onto an album of photography. This functionality enables you to create photos that represent your brand, make it easily recognizable, and create cohesiveness across your social media accounts. Skylum could improve its offerings for real estate professionals by including an app to edit photos on mobile devices.
Connects to social media: Easily and efficiently share photos to social media directly through the platform
Preset image editing: Save your real estate listing photo settings and automatically apply them to every photo
AI capabilities: Leverage AI to generate backgrounds, lighting, and make atmosphere edits
Landscape photography tools: AI and photo editing tools specific for landscape photos and exterior real estate photos, including image enhancement, sky generation, and atmospheric effects
---
Many Skylum users report that it is easy to use and that customer service continually goes above and beyond to support them, giving this real estate photo editor a great rating of 4.7 out of 5. One user said the platform doesn't require a lot of technical skills and has the ability to make a basic photo into something visually appealing.
Although AI creates amazing results, one user said the drawback to using AI is the lack of speed. There is a lot of computer processing power required to run the software. Users said it could take a little longer for the images to switch over with AI, so there is a lot of time spent waiting for the platform to catch up. For a non-AI platform, some users may prefer to outsource their work with BoxBrownie.
---
How We Evaluated the Top Real Estate Photo Editing Software
When considering which real estate photography editing software to use, agents must consider which platform fits their capabilities and produces the desired results. We've taken into consideration the price, general features, customer ratings, ease of use, and available customer support to determine the best platforms to edit your real estate photos.
After careful evaluation, Adobe Photoshop was recommended as the best real estate photo editing software, receiving a score of 4.96 out of 5. Factors that contributed to this decision include the user-friendly interface and the multitude of features available on the platform, like layering, retouching, and editing backgrounds. These features assist real estate professionals in easily producing stunning photos for their listings.
Additional criteria used to evaluate real estate photography editing software:
20% of Overall Score
We compared each software's monthly costs, including if there was an option for a free trial and cost per image.
30% of Overall Score
The general features evaluated included editing tools, video editing, branding tools, and if effects and animations were included. We also considered if the platform supports real estate virtual staging and floorplan creation.
15% of Overall Score
Based on customer feedback for each program, with particular attention given to reviews of the product and popularity of the provider, to certify the course meets user satisfaction.
20% of Overall Score
Each platform was scored based on available training and tutorials, satisfaction guarantee, and if collaboration tools were present. We also took into account if there was a mobile application or available assistance from an in-house editor.
10% of Overall Score
Expertise in the field and firsthand experience with the software allow us to evaluate the standout features, value for the money, and ease of use for each photo editing tool.
5% of Overall Score
We looked into the convenience and attainability of customer service for technical support and photo editing assistance.
*Percentages of overall score
Bottom Line
Agents deciding which real estate photography editing software is right for their business must consider factors like their needs, technical skills, and ability to learn new software. In this guide, we narrowed down a variety of tools for real estate photography and marketing material editing and creation. Make sure to evaluate each option to choose the best real estate photo editor for your needs.