10 Real Estate Referral Lead Generation Ideas
A real estate referral is when someone personally recommends you, as a real estate agent, to someone who needs your services. Real estate referrals are the most affordable and impactful way to grow your business, so it's important to know how to generate them. From hosting events to community involvement, networking, nurturing relationships post-transaction, and referral partnerships, these ideas will generate real estate referral leads so you can win more clients.
Growing your business requires you to keep in touch with past clients so you can ask them for new real estate referrals down the line. To be consistent, use a real estate client relationship manager (CRM) like LionDesk. LionDesk will organize and automate your client communication through bulk email and text message drip marketing. It also will build multi-channel campaigns to expand your referral outreach to get more real estate clients. Try it for free for 30 days.
Here are 10 solid ideas for effectively growing your business through real estate referrals:
1. Host Client Events
Hosting events for your sphere of influence (SOI), which are friends, family, former colleagues, and existing clients, is an ideal method of generating client-to-agent or SOI-to-agent referrals. Offer to host housewarming parties after your clients close on their new home or host client appreciation gatherings like cookouts or cocktail parties for former clients.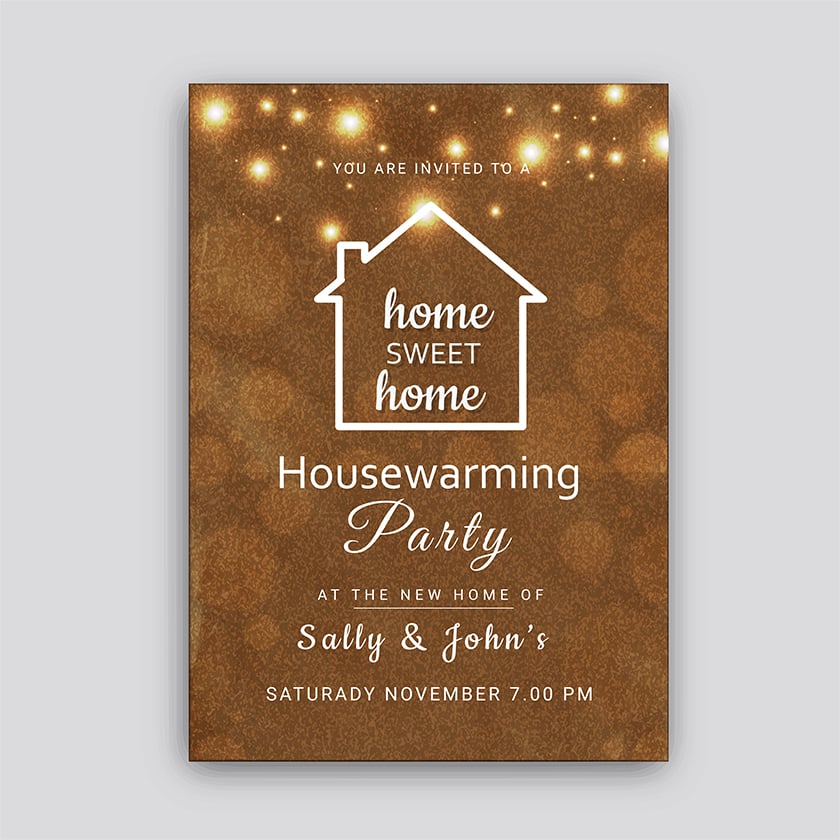 By planning events your clients want to attend and bring friends to, you'll naturally position yourself as a real estate expert and highlight your mutual connections with new leads. A successful event is arguably the most effective way to build your "know, like, and trust" factor with new leads quickly.
2. Get Involved in Your Community
Whether it's showing up for a sporting event, play, or carnival, be as involved as you can in your target community. When you have the opportunity, support events as a donor or financial sponsor.
When you sponsor events, your logo and contact information are shared and displayed throughout the event and printed materials. For instance, if there is a school play, reach out to see if you can purchase ad space in the playbill to advertise your real estate business. This is a great way to connect with others in your community and establish yourself as a local expert who gives back to the community.
3. Volunteer & Participate With Charities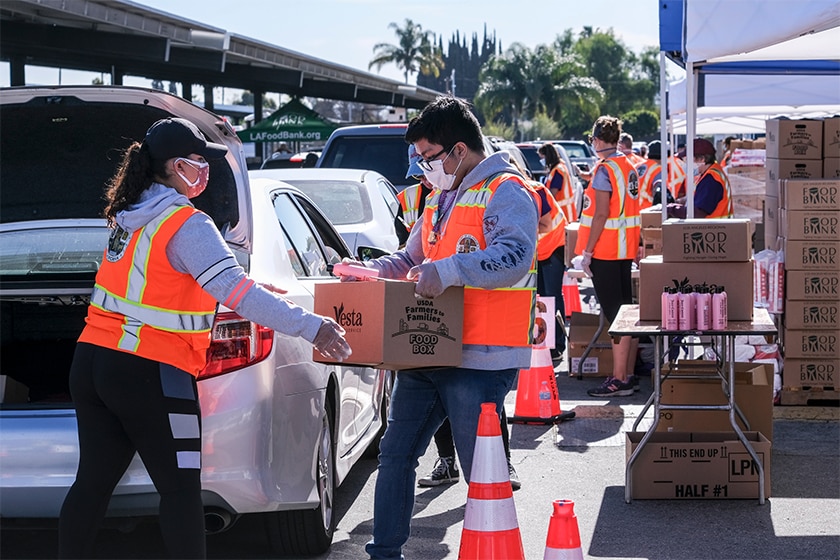 Another great way to be involved with your community is by personally volunteering for events and being a part of charity organizations that matter to you. This may be a breast cancer walk, dog adoption event, food drive, or a fair in support of the local fire department.
For other charity volunteers and participants, seeing your name associated with the organization will build a strong connection and attract similar-minded people that you can build a network with. Plus, you get to contribute to a cause you are passionate about.
4. Send Periodic Follow-up Messages to Past Clients
As mentioned earlier, a big part of generating real estate referrals is staying top-of-mind with previous clients and your SOI. There are likely plenty of people in your SOI who would be happy to refer you to their friends, but they need to be able to remember your name, contact information, and where to find you. A client relationship manager, also known as customer relationship management software or CRM, can revolutionize the efficiency with which you communicate with leads as well as current and former clients.
CRMs store all the data and contact information for everyone in your contact list. From there, you can individually send or automate phone calls, emails, and texts to keep in touch with your contacts. Also, CRMs can track activity to determine who responds (opens, clicks, replies, and so on) or remind you if it's been a while since you've reached out. By routinely sending email marketing with holiday greetings, newsletters, market reports, new listings, or just a hello note, you reinforce your brand and establish long-term relationships.
As your business grows, it will be too difficult to keep track of all of your contacts on your own. That's why you need a CRM, like
LionDesk
or
Pipedrive
, that's built to track and manage your contacts and communications. Pipedrive was rated the best overall
real estate CRM
because of its real estate-friendly features, easy-to-use interface, and affordable cost. It's great for new agents as well as high-volume brokerages.
5. Encourage Real Estate Referrals on Social Media
It can be difficult to gain referrals if you don't have an established business presence in the community. One way to increase local brand recognition is by posting on social media and encouraging your friends and clients to post about your real estate services on social networks. Posting can be done on any popular platform, like Facebook, Instagram, LinkedIn, or Twitter, just to name a few.
You've probably seen a form of real estate referrals in action on social media and may not have realized it. When an agent posts a photo of their happy clients on move-in day in front of their new home and tags them in the post, it's a de facto social media referral since that post is seen not only by the agent's network, but the client's social connections as well.
There are many techniques you can implement to maximize your outreach for real estate referrals on social media. When you post, highlight your expertise in the field by providing knowledge, facts, and statistics that only real estate insiders have knowledge about.
You can add a link to your website or landing page to capture new leads that are interested in what you are addressing in your post. Tag your clients when posting about their completed transaction or active listing so you will appear on their feeds, and their friends and family can see who you and your value as a real estate professional.
Include hashtags on your social media posts that add to brand awareness and help you reach a targeted audience. For instance, a real estate agent in Manhattan specializing in Midtown East could include real estate hashtags like #midtowneast, #mte, #midtowneasthighrise, #midtowneastapartments, #livebygrandcentral, #openhousemidtowneast, or others that are specific to the clients you are targeting and the area where you want to gain referrals.
Ask your SOI to post about you on their social media to promote your real estate business to others. In fact, 43% of consumers are more likely to buy a new product when learning about it from friends on social media. Think of your business as a product for purchase and expand your network beyond your SOI to the spheres of others that can generate referral clients for you.
If you're at a loss for ideas to post on your social media, companies like Artur'in will assist you. Choose from templates or customizable posts with creative copy and stunning images that will engage your target audience. In addition, you can use the Artur'in scheduling tool to guarantee that you're maintaining an active presence on all your social media outlets.
6. Host Workshops & Seminars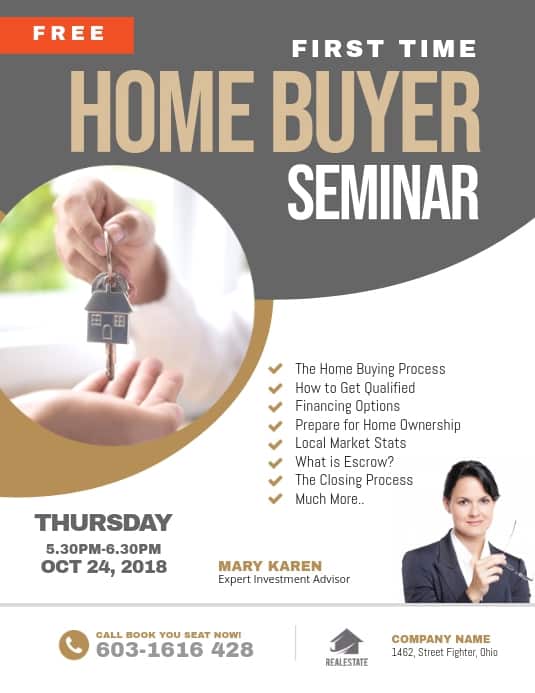 Holding a workshop is a perfect opportunity to meet potential buyers and demonstrate your expertise. You can hold seminars that cover common questions, like a first-time homebuyer's seminar or financial tips to buying a home.
You can also host virtual events or seminars that discuss more niche topics, like what to do after your listing expires or home improvements with the highest return on investment (ROI). Don't forget to ask your sphere of influence to share the seminar through email or on social media, giving them the opportunity to directly refer their connections to you.
If you need to send mailers, use PostcardMania to advertise your seminar or workshop to get the word out to your target audience. PostcardMania not only creates direct mailers for your event, but can use the information from your direct mailers to create and run ads on Google, Facebook, and Instagram as well as email campaigns to maximize your outreach.
7. Join an Agent Referral Network
A direct way to build professional agent-to-agent referrals is by joining an agent referral network. For example, Referral Exchange connects your client with three top agents in their desired area and lets your client choose the one they feel is the best fit for their needs.
Referral Exchange will also track the progress of the transaction, which makes the process easy and helps other agents feel confident that you are a reputable agent for their clients. You can also look for state-specific referral networks or join Facebook groups to connect with potential referral sources.
You can generate passive income by collecting real estate referral fees for just exchanging a client's name and contact information. Statistics support that clients acquired through referrals have a 37% higher retention rate and are four times more likely to make a purchase than those who are not from a referral. Since not all clients and agents are a perfect match geographically, monetarily, or personality-wise, building an agent referral network will be beneficial as active and passive income from your real estate business.
8. Incentivize Real Estate Referrals
Ideally, your clients and business connections are so confident in your services that they happily and consistently refer you to all their friends and family. However, it doesn't hurt to give them incentives to send real estate referrals your way.
Gifts are one of the most impactful ways to show previous clients and referral partners they matter to you, but shopping, wrapping, and delivering gifts can be time-consuming. That's what makes EvaBot so powerful—you can set up an automated gifting system to incentivize real estate referral leads that makes people excited to share your name with others.
EvaBot connects to your CRM through Zapier to send a gift link to closed clients. From the link, they can select their gift preferences and EvaBot will deliver a unique item to their door. Check out how this service can increase your business and client referrals.
9. Co-market With Real Estate-related Professionals
When you form collaborative relationships with other industry professionals, it can be a win-win situation for both of you. For instance, sending joint direct mail ads as a real estate agent and mortgage broker team creates the feeling of a one-stop shop for leads. Likewise, co-hosting events widens your potential reach to multiple audiences, and, in effect, your partnership conveys an endorsement of one another's services, further creating confidence among potential clients.
Instead of having to search and find multiple real estate professionals, clients can get plugged into a team that already works well together for their benefit. Examples of these types of partnerships include real estate attorneys, divorce attorneys, title companies, contractors, inspectors, and appraisers.
If you have a strong business partnership, hold a workshop or training specifically for the leads they refer to you. For example, if you consistently receive leads from a divorce attorney, plan an event that discusses all of the housing questions and concerns divorcees typically have. By being a resource with the answers they need, you can drastically increase your conversions.
Co-marketing partnerships can almost immediately increase your sphere of influence and expedite your marketing efforts since each of you has your own marketing tools and contacts. In short, you support other businesses, and they'll support you. Just make sure before co-branding in marketing materials or events that your state allows you to do so.
10. Consistently Produce Excellent Marketing Materials
Staying top-of-mind is absolutely necessary to maximize your referral opportunities. The more previous clients and connections see or interact with you, the more likely they are to remember you when someone they know needs a referral. There are countless ways to consistently put your real estate services and brand in front of leads, including emails, social media, events, and mailers. However, foundational to all of these real estate marketing ideas is your website.
Your real estate website is like the home base for all of your marketing efforts, where you continually send leads from all of these multiple marketing channels. Therefore, it's essential for you to have a professional, engaging, and functional website designed to gather leads and convert them into clients. Placester is a website design service built specifically for real estate pros who don't want to waste time struggling with technology, but aren't willing to sacrifice quality. Create your own website using their 100% code-less system or hire the Placester design experts to create a stunning real estate website for you.
A Deeper Look Into Types of Real Estate Referral Sources
Referrals are one of the most important sources of real estate lead generation because they are the leads most likely to convert to clients. In fact, 41% of homesellers found their agent through a referral.
The beauty of real estate referrals is that there are multiple types and ways to increase your pool of referred leads. In fact, generating referrals from multiple sources will help you get connected with different types of homebuyers and sellers that can continue to refer you to your ideal clients.
These are the three most common types of real estate referrals:
Client-to-Agent Referrals
Client-to-agent referrals are the most common and well-known type of real estate referral. It occurs when a current or former client tells other homebuyers or sellers about your services. You should always aim to provide such valuable service that your clients develop a strong sense of loyalty and desire to tell others about you. Agents who are successful in real estate generate referrals frequently for this very reason.
However, even when you successfully provide top-notch service, you shouldn't leave referrals up to chance. Make sure to intentionally ask your clients for new referrals, ideally around or just after their closing date. It can be as simple as stating, "If you know anyone who has real estate needs, I would welcome the opportunity to assist them!" Simply asking for referrals from one client can potentially generate leads and clients for months or years to come.
Agent-to-Agent Referrals
Most agents have a real estate farm area where they focus their marketing efforts. It may include a specific neighborhood, city, town, county, or even a specific type of client. When one of those clients moves to an area outside of your farm area or expertise, agent-to-agent real estate referrals are a great option. They provide your clients with a trusted and knowledgeable connection while also giving agents a way to work together to generate leads and income.
Notably, the agent-to-agent referral process works differently than others. In this scenario, the agent who sends a potential client to another agent receives a real estate referral fee as commission for their work. Therefore, agent referral relationships require a written referral agreement that clearly states who the contact is and their contact information, whether they are buying or selling, and how much the referral fee will be. It is usually sent to the receiving agent's broker or office manager to sign.
The agreement should also contain the financial arrangement, or referral fee, set up between both agents and explain how it is calculated. The standard rate for a referral fee is 25% of the commission paid. You can also calculate the referral fee using the following formula:
Real Estate Transaction Sales Price x Commission Percentage = Commission Paid
Commission Paid x 25% = Referral Fee
Referring clients to other agents can become a source of passive income. If you're looking to create more agent-to-agent referral connections, there are a number of services that can help you establish a good reputation.
For example, MarketLeader allows you to fully customize your real estate website with images, layouts, and widgets to demonstrate your professionalism and value, which can help increase a would-be partner's confidence in your ability to serve their clients' needs. You can also send targeted email and text messages to other agents through the MarketLeader CRM so you can build your agent referral network.
Did you know? When sending a referral to another agent, there is an expiration date. When completing a referral agreement, follow up and check in on the clients you referred and their progress. If for some reason the process has been delayed, you may need to extend your referral agreement to make sure it doesn't expire before the deal closes. You don't want to lose the income opportunity because the agreement expired.
Business-to-Agent Referrals
Local businesses are another great source for real estate referrals. This is especially true when you create referral partnerships with other real estate-related businesses, like mortgage brokers, banks, attorneys, home inspectors, and appraisers. Partnerships in related fields can be easier to create because they're mutually beneficial.
You can create business partnerships with or without a formal agreement for compensation. Even without a referral agreement, it is always good to build relationships with business owners in every field, from restaurants and coffee shops to professional services like lawyers, doctors, dentists, and financial advisers. When a new lead or client shares that someone referred them to you, always follow up with a personal note and small pop-by gift to keep the relationship open and encourage continual referrals from that business.
Bottom Line
Real estate referrals are still the most effective and affordable way to generate leads and get new clients, which makes it a good investment for anyone trying to grow their real estate business. Even though the most common type of real estate referral is from previous clients, don't miss your chance to get leads from other businesses and agents. With some time and effort, you'll be able to create an efficient and effective real estate referral system.