When it comes to lead generation, there is only one thing that all top producing agents, real estate coaches, and journalists like myself can agree on. No matter what stage of your career, your best leads will almost always come from real estate referrals. Why? People are more likely to trust who their friends and acquaintances trust.
In this guide you'll learn everything you need to know to get more referrals and spend more time closing deals than chasing cold leads. Here's what we'll cover:
Looking to get even more leads? Generate hot leads using Zillow Premier Agent, Zillow's lead generation platform. As the largest real estate website with over 130 million visits per month, you could generate $2.60 in commissions for every $1 spent. Click here to check it out. 
Types of Real Estate Referrals
In the real estate industry, a referral is when another licensed real estate professional, a former client, or a referral company recommends your real estate services to someone looking to buy or sell a home. Generally speaking, there are three types of real estate referrals:
How & Where to Get the Best Real Estate Referrals
Now that you understand the three main ways to get referrals, let's take a closer look at each in detail.
1. Referrals from Former Clients or Your Sphere
Cost: Free, Closing ratio: Excellent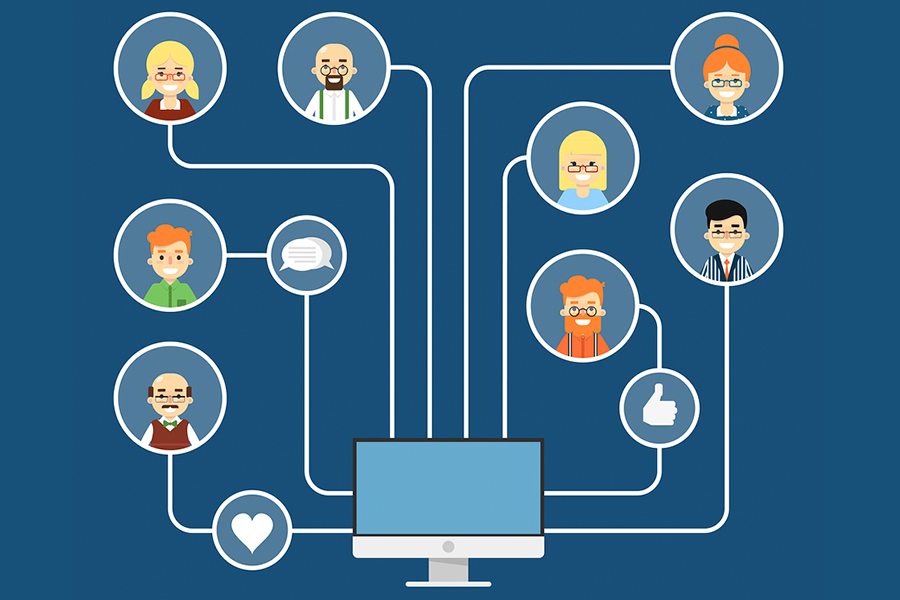 While many people increasingly trust online reviews or sophisticated algorithms to match them to qualified professionals, most will take the recommendation of a friend, family member or trusted colleague much more seriously. This means referrals from former clients and your sphere will usually have the highest closing ratio of any lead generation source. Even better, these referrals are free of charge!
How to Get Referrals From Former Clients
If you have a strong connection or provided great customer service for your clients, many will refer you without any prodding at all. However, you will greatly increase your likelihood of getting referrals if you ask for them.
Two popular ways of asking for referrals from former clients are in a note along with your closing gift, or in a personal follow up call or email after closing. A note along with a pop by gift can also be a great place to add a request for a referral.
You can also prime the pump by adding references to the importance of referrals in your marketing material. For example, you might include copy like "Your referral is the highest compliment you can give us" on your website, email signature, or other marketing material.
How to Get Referrals From Your Sphere of Influence
While your friends and family will almost certainly refer you without much prompting, other people in your sphere might need a gentle reminder. When you reach out to your sphere, always remind them that you would be happy to take on any business they refer your way.
Generally speaking, you want to ask people who either have strong relationships in the community, or help people through transitional phases in their lives. Here are some of the people in your sphere that you should reach out to for referrals:
Lawyers
Mortgage Brokers
Florists
Hairdressers
Carpenters and contractors
Owners of cafes and bars in your farm area
Wedding Planners
Your local chamber of commerce
Former work colleagues
If you do get a referral from a former client or someone in your sphere, don't forget to follow up and thank them. One of the best ways to follow up and thank someone for a referral is a quick handwritten thank you letter along with a small gift. A gift certificate to a local cafe, a box of Godiva chocolates, or a nice bottle of wine are all appropriate gifts to thank people for referrals.
Great Agents Get More Referrals Over Time
As long as you prioritize and systematize asking for referrals from former clients and your sphere, your ratio of closed deals that come from referrals will increase as your career advances. The data bear this out. Have a look at the chart below to see how the percentage of deals closed from referral clients increases as experience increases.
Number of Years of Real Estate Experience vs Business Through Referrals from Past Clients
| | All Realtors | 2 years or less | 3-5 years | 6-15 years | 16 or more years |
| --- | --- | --- | --- | --- | --- |
| Median | 18% | 0% | 14% | 22% | 25% |
| None | 21% | 53% | 17% | 9% | 6% |
| Less than 10% | 16% | 15% | 25% | 15% | 14% |
| Up to 25% | 26% | 11% | 28% | 33% | 31% |
| Up to 50% | 16% | 7% | 14% | 18% | 23% |
| More than 50% | 18% | 8% | 14% | 24% | 24% |
*Source: NAR Member Profile 2016
As you can see from the chart, the median percentage of referral business for an agent with 2 or fewer years of experience is zero percent, while the median percentage for agents or brokers with 16 or more years of experience is 25%. Almost a quarter of all agents with 16 or more years of experience get more than half of their business from former client referrals. Can you imagine how much less time, effort, and money you'd spend hunting leads if you got more than half your business from former client referrals?
Caveats for Sphere or Former Client Referrals
Unqualified Leads
While referral leads from your sphere or former clients really are the best leads you can get, there is one potential downside besides buying expensive wine and chocolate in bulk. Even though they might have your best interests at heart, your former clients and people from your sphere generally don't understand how to vet leads. Inevitably, they are going to send you unqualified, unprepared, or unrealistic referrals along with the good ones.
If (or should I say when) you get a bad lead from a former client, do everything in your power to accommodate them, but remember that honesty is a big part of trustworthiness. If their financials, criteria, or timeframe are unrealistic, tell that to the lead so neither of you waste time.
Should You Offer Finder's Fees?
Legally speaking, only a licensed real estate broker can charge or receive a referral fee for a lead. Instead, you can offer a finder's fee, but you need to be careful that the person sending you the referral understands the law.
Since there is quite a bit of confusion between "referral fee" and "finder's fee," let's quickly go over the difference. They are both payments made to an individual or company for referring a real estate lead to a real estate broker. The only difference is how that individual or company is allowed to acquire the lead in the first place, and how involved they can be in negotiating any terms of the deal.
Unlicensed individuals or companies may not under any circumstances solicit your services or any real estate services in order to attract leads. Most importantly, they are also not allowed to be involved in negotiating the real estate transaction in any way. In other words, they can't act as a proxy for their friend and try to negotiate seller commissions or broker's fees with you or anyone else.
As long as a former client, friend, or family member are only passing along a lead's contact information to you and are not soliciting your services or involved in the deal, you can offer finder's fees for referrals. That said, it shouldn't be treated strictly as a quid pro quo. There are two very compelling reasons for this. First, it can make you seem a little bit desperate. Second, and more importantly, you run the risk of encouraging them to unwittingly break the law.
2. Referrals from Other Real Estate Agents or Brokers
Cost: ~25% of a transaction side, Closing ratio: Average to Great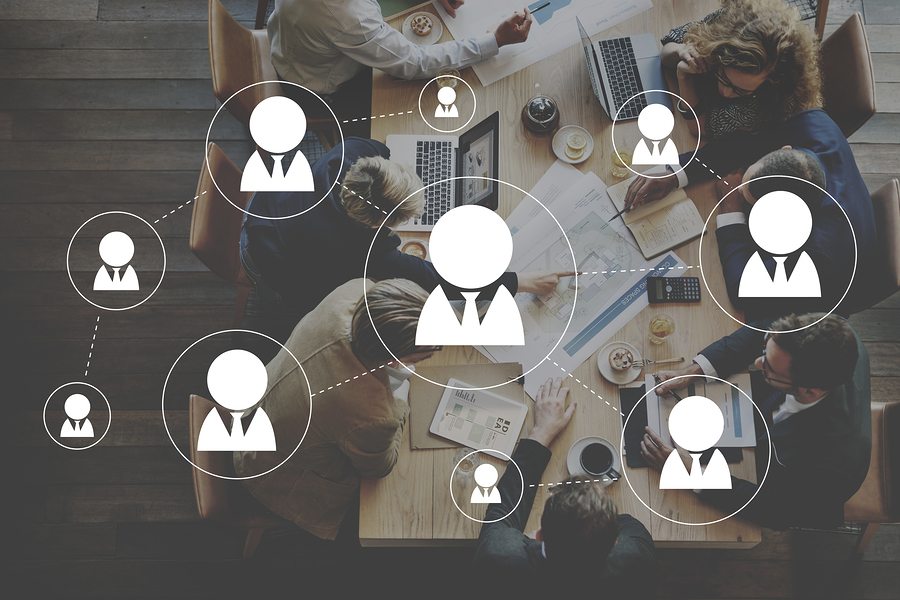 After referrals from former clients or your sphere, referrals from other real estate agents or brokers will be your next best source of referrals. As long as the lead trusts the judgement of the agent or broker who refers you, these referrals should have almost as high a closing ratio as those from your own former clients or sphere.
That said, not all referrals from other agents or brokers are created equally. The quality of leads you get from your colleagues can vary widely. For example, you might get passed along a semi cold internet lead a co-worker doesn't have time to handle, or you may be given someone who was referred by your colleague's former client or friend.
While most good agents or brokers will give you as much information about a lead they give you as possible, always ask if you're unsure. Remember, you may have to prove trustworthiness and competence to a colder internet lead than you would to a referral from a former client or friend. Make sure you know as much as possible about the referral lead you're given.
How to Get Referrals from Other Real Estate Agents or Brokers
As with the other sources of referrals we discussed, you're unlikely to get many referrals from other agents or brokers unless you ask. You can try building your relationship with a few top producers in your office, or network with real estate agents in other states that are comparable to your own. For example, many people who live in New York City retire to Florida. If you're a real estate agent in Florida, networking with a New York City real estate agent might yield great referrals. LinkedIn and ActiveRain are also great places to network with agents from other states.
While networking online can be a great way to meet other agents who can send you referrals, if you work for a large national franchise, you may already have an in-house network where you can find agents who are offering referrals, or whom you can send your own referral leads to. Talk to your managing broker to see if your agency already has a referral network in place.
The Fine Print: Costs and Caveats for Agent or Broker Referrals
Unlike referrals you get from your sphere or former clients, referrals from other agents or brokers are generally not free, and there are legal issues to consider as well. First, let's go over how much you'll pay.
While referral fees can vary widely depending on how well you know the referring agent, the quality of the lead, and a whole host of other factors, generally speaking, you should expect to pay roughly 25% of a transaction side after closing for a sales referral lead, or 10% for a rental referral lead. The vast majority of agents we spoke with quoted similar referral fees as standard for their agency or region.
Let's look at an example. Let's say you're an agent in Florida who gets a referral client from a colleague in New York City. The client is looking for an oceanfront condo in Miami Beach with a budget of $850,000. After you find them a suitable home and close the deal, the gross commission will be $51,000. However, since you only represented the buyer, half of the commission (known as a transaction side) will go to the agent who represented the seller. That leaves $25,500 for you to split with your broker. The referral fee will be 25% of this transaction side, or $6,375. You then split the remaining commision, $19,125, with your broker.
Potential Legal Issues with Agent or Broker Referrals
Legally speaking, referral fees between real estate professional can get a little bit thorny.
Only a licensed real estate broker can collect or charge a real estate referral fee. This means that if you're an agent and make a referral agreement with another agent, that agreement will technically be between your designated broker, and her designated broker. This also means that your mortgage broker or anyone else without a broker's license cannot legally demand a referral fee for sending you a client.
In order to avoid running afoul of the law, always make sure the broker who you get your referral from has a license in good standing. Don't be afraid to ask for proof in writing, or you can check your state's division of licensing to look up their license status.
As with any arrangement involving money, always remember to get everything in writing. Handshake deals can be the kiss of death in this industry. An extra 15 minutes filling out a referral form or drafting your own is much better than a potential lawsuit six months from now. For reference, here is NAR's own referral agreement form.
Make sure you understand your state's disclosure requirements for referral fees. Generally speaking, most states will require you to disclose your payment or receipt of a referral fee at closing. If you're in doubt, ask your local realtor's association or in-house legal counsel.
Lastly, remember that while you can and should network with out-of-state agents to get referrals, you cannot advertise your services or listings in states where you do not have license reciprocity.
3. Referrals Through Matchmaking Sites or Real Estate Referral Companies
Cost: At least 25% of a transaction side, Closing ratio: Average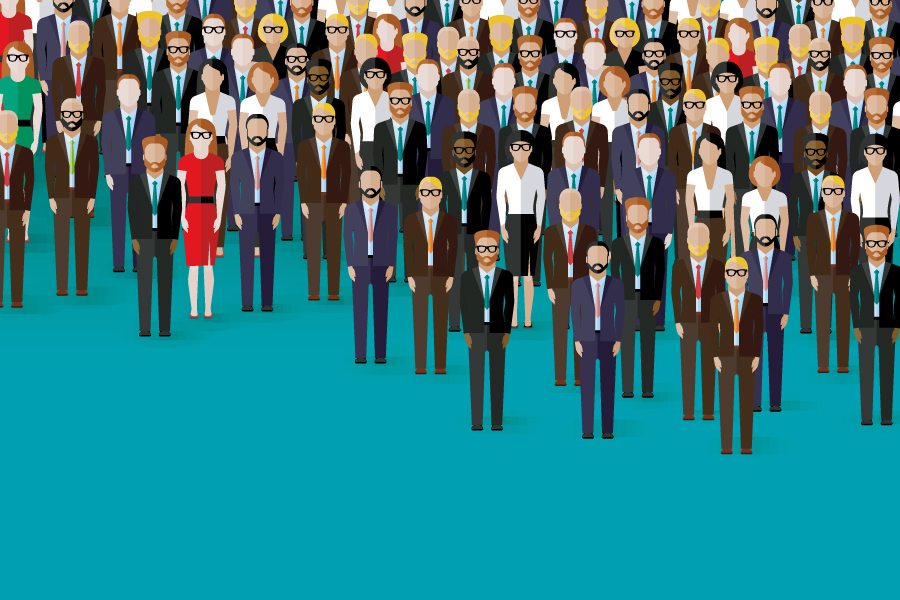 In the past, real estate agents set up private referral networks through networking groups and word of mouth. Once you joined a group, you could fax over referrals and receive referrals from other brokers around the country.
Since many new agents today find this system laughably archaic, there have been a number of websites that have stepped up to fill the void. The first are called matchmaking websites. Much like a dating website, these websites encourage brokers and agents to join their network to get matched with buyer and seller leads who are looking for a good agent that can help them find or sell a home.
Referral exchange websites, also known as real estate referral companies, are simply online referral networks for real estate brokers. Real estate professionals can submit leads and collect a referral fee, or sign up to work with leads and pay other agents a referral fee. The sites take a small cut of the referral fee as a commission.
Like the referral networks of the old days, most of these sites are pretty strict about who they allow to join. They generally only want agents who have a proven track record of recent, successfully closed deals. This is mutually beneficial because home buyers and sellers joining these sites only want to be matched with a trustworthy, competent, and charismatic agent. Below, we'll tell you about 3 leading real estate referral companies that you can try.
The Fine Print: Costs and Caveats for Matchmaking Sites or Real Estate Referral Companies
The main downsides to matchmaking sites are the costs, generally at least 25% of a transaction side, and the relative coldness of the lead. While many people put faith in the wisdom of algorithms to match them with a date for Saturday night, they are more cautious about being matched with a real estate agent by a computer.
Because of the relative coldness of the leads, you might have to have to work a little bit harder to establish trust and competence in order to win over your lead and close a deal.
Real estate referral companies also generally charge a fee on top of the referral fee (generally 10%) paid to the broker supplying the referral lead. If you work for a large national franchise and have an in-house referral network, then it will probably make little sense to shell out an extra 10% to sign up with one of these services. If you don't, then you might find that 10% is worth every penny.
Potential Legal Issues with Matchmaking Websites or Real Estate Referral Companies
As long as the website is legitimate, there aren't any major potential legal issues with getting matched with buyers or sellers on a matchmaking website. As long long as you're willing to pay their referral fees, you'll get leads.
That said, some matchmaking sites like HomeLight pull MLS data to verify your recent transaction history. That means that they generally need participation from your MLS to operate. If that relationship were to sour, there is a slim possibility that the company might go out of business.
For referral exchange sites, you only need to make sure that the broker offering the lead or accepting your lead has a current real estate broker's license.
Three Useful Websites to Generate More Referral Leads
Here are three of the more popular matchmaking and real estate referral company sites and a quick overview of how they work.
Referral fee: 25%
Can you submit leads and collect a referral fee? No
Do they qualify leads? Yes
Buyer Leads? Yes
Seller Leads? Yes
Monthly site traffic: ~250,000
Backed by Google Ventures, HomeLight is one of the largest and most popular real estate agent matchmaking sites online.
Their main selling point, besides being back by Google, is that they treat their agent members in an egalitarian way. That means they rely heavily on transaction history when matching leads with agents. For example, if a lead is looking for a $1,000,000 home in Park Slope, Brooklyn, they will only match them with agents who have recently sold similarly priced home in Park Slope.
If you have a lot of experience this can be great, but if you're just starting out, getting good leads from HomeLight might be an uphill battle.
Referral Fee: 25% for homes under $100k, 30% for homes over $100k
Can you submit leads and collect a referral fee? Yes (they pay 25% less a 10% transaction fee)
Do they qualify leads? No
Buyer Leads? Yes
Seller Leads? Yes
Monthly site traffic: ~75,000
Like HomeLight, Agent Pronto pulls MLS data to match home buyers and sellers with the most qualified agents for their needs. Though they're a bit smaller and charge a slightly higher fee, Agent Pronto also acts as a referral exchange. You can submit your referral leads to Agent Pronto, and they will match them with a qualified agent and pay you a referral fee.
Referral Fee: 25%
Can you submit leads and collect a referral fee? Yes (they pay 25% but you need to pay a one time membership fee of $995)
Do they qualify leads? Yes
Buyer Leads? Yes
Seller Leads? Yes
Monthly site traffic: ~55,000
Referral Exchange offers both matchmaking via their consumer facing site topagentsranked.com, as well as the ability to join the site to submit your referral leads to Referral Exchange. They don't charge a transaction fee per closed referral deal like Agent Pronto does, so you make more money on leads that you submit. They do however charge agents a one time fee of $995 to join the site. Once you're a member, you can submit as many leads as you'd like. Their service is also incredibly popular with agents. They process close to 15,000 referrals through their platform every month.
Why Referral Leads Are Easier to Close
In any professional relationship there are three qualities consumers look for when choosing someone to work with: trust, competence, and charisma. In that order.
You would be hard pressed to find anyone willing to work with someone they don't trust. Likewise, almost no one would knowingly choose to work with someone who is not competent. However, while it can be an important factor in choosing a professional, many people are willing to work with someone who is not charismatic.
When someone refers you to a friend, colleague, or client, that means they are personally vouching for your trustworthiness and competence. After all, why would anyone refer another professional who is untrustworthy or incompetent? This would reflect poorly on them as well. The person on the receiving end of the referral recognizes this. According to research by Nielsen, 84% of people from 58 countries around the world agreed that they trust recommendations from friends and family over any form of advertising.
Compare this to dealing with cold leads found online or via traditional methods. Since no one they know or trust is vouching for you, you have to start at square one and prove your trustworthiness and competence before they will even consider working with you.
Even if if they do consider you, a professional relationship started from scratch will always be more fragile than one started from a trusted source. A mistake or oversight on your part can make a colder lead instantly distrust you, while a referral lead might give you the benefit of the doubt.
The Bottom Line
As far as lead generation ideas go, real estate referrals from former clients and your sphere of influence can't be beat. They're easier to close as they will likely already trust you and assume you're a competent agent. Referral leads from other agents are your next best bet. Real estate agent matchmaking sites and real estate referral companies can also be a great source of leads, and a great way to pass along leads you don't have time to work with.
Don't forget to check out Zillow Premier Agent to generate even more leads for your real estate business.