For many agents, real estate SEO might as well be voodoo. Include some magic keywords, burn some sage to pay tribute to the internet gods, and boom, you're on the front page of Google. Easy right?
Nope. You'll need a time machine to do that. The reality in 2017 is very different. With billions of dollars at their disposal, and the smartest people on the planet working for them, Google has gotten smarter and smarter over the years. Today, reaching the front page of Google takes strategic thinking, planning, and most of all, hard work.
In this guide, we'll not only explain exactly how Google treats voodoo in 2017 (not very well), but provide you with 22 actionable, field-tested tips from SEO and real estate experts who are currently dominating the front page of Google.
This article shows you how to do SEO yourself for an existing website. If you don't already have a website, consider using an SEO friendly real estate website builder like Placester. Placester's pre-written content is search engine optimized with industry keywords and metadata, and can automatically be customized to include your town and region. Click here to request a free demo.
What is Real Estate SEO?
Real estate SEO is the use of SEO (Search Engine Optimization) techniques to make real estate websites for agents, brokerages, and teams show up higher in Google's search results pages (SERPs).
In 2017, best practices for real estate SEO include the following:
Creating articles that target specific keywords your leads search for
Using Schema structured data
Submitting your real estate website to local directories
Building links to your articles and website from other high authority websites
We'll explain SEO from your potential customer's perspective: Beginning with why they search, what they search for, what they see when they search, and how to make your business show up when this happens. After the jump, we included 22 actionable tips from SEO professionals and top producing Real Estate Professionals. To jump straight to the tips, click here.
How Your Potential Leads Are Using Google in 2017
At this year's Inman Connect, Google's Raluca Monet gave one of the most useful presentations of the conference. Even though her talk was most decidedly NOT about real estate SEO, she provided some key insights into how Google works in 2017. Here are the three main ways your potential leads are using Google today according to Raluca:
To Learn Something New

To Make a Decision

To Get Something Accomplished
The goal of your website is to attract and engage your potential leads at some point during one of these tasks, which Raluca calls "micro moments". In order to do that, you need to
"Be there, be useful, and be quick"
Okay, that sure sounds like awesome advice, but what does it mean for your website? How can you "be there, be useful, and be quick"? Let's walk through some examples of how a buyer might use Google to start their home search, and how you can position useful content for them at each point of the search.
For simplicities sake, let's make our leads first time buyers relocating from New York City to Los Angeles.
Their first Google searches are more than likely going to be about the big picture—in other words to learn something new. For example, they might search something like "best neighborhoods in Los Angeles" or maybe something like "Los Angeles neighborhood most like New York" or "best public schools in Los Angeles".
As they continue to narrow down where they want to live, their searches will get more specific. Now they're looking to to use Google to help them make a decision; "Prettiest blocks in West Hollywood" or "Average price for Silverlake bungalow".
Finally they're going to start getting serious with their searches in order to get something accomplished, in other words, connect with an experienced local Real Estate Professional. "best real estate agent in Silverlake" or something even more specific like "Bungalow Realtor SilverLake".
If you have well written articles or better yet, videos, on each of these topics they might find you at any one of the stages of their search.
Here are a few ideas for blog posts or videos that might let you be there, and be useful for their searches:
Top Ten Neighborhoods in Los Angeles
Which LA Neighborhood is Most like New York City?
The Top Ten Prettiest Blocks in West Hollywood
Buying a Vintage Home in Los Angeles: What You Need to Know
Keyword Research 101: How to Find Out What your Potential Leads Are Searching For
Having useful content is key to ranking well in Google. However, having an awesome article for something no one searches for is never going to get you any leads. In order to find out what your leads are searching for, you need to do what's called keyword research.
Keyword research can be a little bit tricky, but at the end of the day you just need to find out how many people are searching a given term, called "search volume", and how competitive the first page is, which is called "difficulty" Here are the top two tools you can use to find out: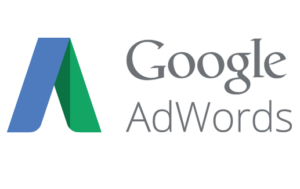 Google AdWords
As you may have imagined, Google has the most up to date and accurate information on the number of people searching a given term, including searches within your local area. However, you need to have an active Google AdWords campaign in order to access accurate search volume. Alternatively, you can hire someone on Upwork or Fiverr very inexpensively to do this research for you.

Moz
While slightly less accurate than Google AdWords, Moz still has great data on search volume as well as something even more important: keyword difficulty. Keyword difficulty is a measure of how competitive the first page of Google search results is for a given keyword. Difficulty ranges from zero, which means it's very easy to rank on the front page, to 100, which means the front page is extremely competitive.
The only drawback is that you're going to be limited to 2 keyword searches per day unless you sign up for a paid account. Paid accounts aren't cheap at $99 per month, but you can always sign up for a month or two and get your keyword research done for the year. Or, as with AdWords, you can hire someone on Upwork or Fiverr to create these reports for you.
Example: Let's say you want to write a quick guide on increasing curb appeal. Let's take a look at the search volume and keyword difficulty of some potential keywords on Moz:
Example Real Estate Keyword Search on Moz
Which keywords do you think will get you the most traffic? While "Curb Appeal" has the highest search volume, it also has a very high difficulty which means it will be very difficult to rank for. "Curb Appeal Landscaping" on the other hand has moderate search volume and relatively low keyword difficulty. Ideally, we're looking for keywords with high search volume, which means the most potential traffic, and low search difficulty, which means it will be easier to rank for.
Deep Dive: To learn more about keyword research, and to download our top 150 real estate keywords list ranked by search volume and difficulty, check out our in depth guide-here.
Analyzing SERPs Google's First Page in 2017
Now that you know a little bit more about how your potential leads are using Google this year, let's take a look at the search engine results pages (known as the SERP in geek speak) they see after running a search. More than almost any other feature of Google, the SERPs are constantly changing. Keeping up with the latest changes is crucial to an effective SEO strategy.
SERPs are Increasingly Local, Sometimes Unique
One of this biggest changes to SERPs in the past few years is that they are focusing more and more on local search, and offering different results based on location. That means when your lead in New York City searches for a general term like "real estate agent," they will be presented with local results, even if they don't specify the location they're looking in. Sometimes, even two people in the same location will get slightly different search results depending on their search history.
What a typical SERP looks like in 2017
Now let's look at what a SERP looks like in 2017 and the potential places your content or website may end up. Here's a search for "Manhattan real estate agent" (note: With Fit Small Business's office being located in Manhattan, this SERP was identical when I just searched "real estate agent")
The very first content your leads are presented with are paid Google Adwords ads. They're clearly labeled as ads, but well, they're right at the top so lot's of people are going to click them first. (If you'd rather pay to get your sited listed with the ads, Learn more about advertising on Google here.)
The Local Pack
The section right below the four AdWords ads is called the local pack. This section includes local businesses on the map, as well as 3 text listings with information like ratings, phone numbers, and hours below.
Amazingly the companies listed in the local pack can change, sometimes multiple times per day. To see an example of this, here's the local pack for the same keywords around 7 hours later:
Since the companies in the local pack rotate, that means once Google sees you as a legitimate local business, you will have a decent chance of being listed there for free.
How to Get Listed in the Local Pack
The best way to get into the local pack is to make sure you're listed on Google My Business and other directories, including Google+, Facebook and Zillow. In order to increase your likelihood of showing up regularly, you need to make sure your information is entered correctly and consistently across all websites, and that you get lots of positive reviews on Google and Yelp.
Deep Dive: To learn more about taking advantage of Google My Business to get into the local pack, check out our in-depth guide to Google My Business here. You can also use an SEO tool like Synup or BrightLocal to ensure you're hitting all the key directories and posting information correctly.
Organic Search Results
After the local pack, the next section of the SERP features "organic" search results. Don't worry, you don't have to put your website on an artisanal gluten free diet to show up in the organic results. It just means that these are the pages that Google thinks are most relevant to the search term. Here's what the organic search results look like for our search term "Manhattan real estate agent":
If you're wondering why you've never seen the grey bar showing PA, DA, and Link Analysis beneath each search result before, don't worry. This is just what SERPs look like when you use the free MozBar plugin. The plugin shows a rough overview of why these pages are ranking on the first page, which we'll cover next.
How Google Chooses Who Shows Up on the First Page
Since Google wants to show their users the most relevant information, they don't just judge pages by the number of keywords on the page. If they did, anyone could get on the front page by filling their sites with hundreds of keywords. That would make the odds of low quality or even fraudulent content would be pretty high. Instead, they rely on a combination of the following criteria:
Domain Authority and Page Authority (PA & DA)
Domain authority and page authority are measures of a site's or page's "authority", or relevance on Google. While DA and PA are terms measured and designed by Moz, a third party company, they offer a estimated measure of the following criteria:
Backlinks
In 2017, Backlinks are arguably the most important criteria Google uses to determine your page rank. Backlinks are simply links to your site on other sites. For example, here is a backlink to Moz. When people find a site or article that they like, then they generally will link to that site from their own.
Quantity
In Google's eyes, the more backlinks from high quality pages a site or page has, the more people like it, therefore the higher the authority and the higher the likelihood of ending up on the first page of the SERP.
Quality
The quality of the site that's linking to your site matters as much as (if not more than) the number of links you have. For example one link from an authoritative, high DA site like Realtor.com will have more SEO value than 1,000 links from spammy websites. In fact, the links from the spammy websites may even hurt your odds of ranking on the first page.
Relevance
The relevance of your backlinks also matters. For example if you get a few dozen links from real estate websites, Google will assume you have a website that other real estate brokers find useful or interesting. If you get a few dozen links from video game blogs instead, then you might rank lower for real estate keywords.
Here's a real world example. Let's say you make a post about the state of the market in Silverlake, Los Angeles. You reach out to a few other agents, and maybe a few local blogs who then link back to your article. Google will see this and assume your article is an authoritative article on the local market in Silverlake. That means you're more likely to rank highly for searches on the market.
Relevant keywords or content
Even if you have a thousand backlinks from Realtor.com, if you're article doesn't have the right keywords, then there is no way it's going to rank well.
That said, keywords are far less important than they used to be. In order to signal to Google that you have a high quality article about your keywords, use the keywords in your title, URL, maybe a few headings (H1) or subheadings (H2), and also naturally in your article.
Length
Google tends to favor longer articles over shorter articles. If you want your articles to rank well, you should try and write at least 1,000 words.
Activity
Google also assumes that articles that are active, e.g. people are leaving you comments, you're occasionally updating the article, or people are continually sharing your article on social or adding backlinks, are high quality articles.
In order to keep your articles active, encourage people to leave comments, share on social media, link back, and always try to update your articles at least every six months.
Age
Age is another important criteria that Moz and Google use to determine DA, PA and your ranking in the SERPs. Unfortunately you can't make your site older than it is. You can however, buy an older domain with a decent DA. This may be an expensive proposition, especially in big cities,  but if ranking on Google is important to your business and you can get a great local domain it might just pay off in the long run.
Speed
This is another big one. Very rarely will a site that is very slow to load stay at the top of the SERPs. After all, Google wants to offer their customers relevant, useful content. Very few people are going to stick around and wait for a page to load when there are other, faster, pages with similar content.
Responsiveness
Responsiveness is just tech speak for being mobile friendly. If your site loads quickly and is easy to use on mobile this will affect your position in the search results.
Want to test how fast your site loads on desktop and mobile? Check out Think With Google's site speed test here. How well did you do?
Bounce Rate/Average Time on Page
Google also measures the bounce rate, which is the percentage of visitors who immediately leave your page, and the average time on page. When Google sees a page that visitors click on, then immediately head back to the search results page, they assume that page has low quality content. This is why well written, useful content is so important for SEO.
Putting it All Together: 22 Real Estate SEO Tips From the Pros for 2017
Okay, now let's take a look at how SEO professionals and top producing Real Estate Professionals are taking advantage of what you just learned to dominate the SERPs.
Utilize Outreach Opportunities
Eric Siu, CEO at Single Grain
"Scan your most popular content and reach out to all the brands and sites you reference and mention to and let them know of your resource. This has helped us produce backlinks as well as great social amplification for our content and can work for all niches"
Want to learn more? Check out Single Grain's deep dive on effective SEO techniques for 2017 here. 
---
---
---
---
---
---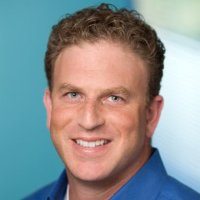 Make Sure You're on Google My Business and Google+
Ultimately, Real Estate for most agents and brokers is a local business, so agents and brokers should be focusing on Local SEO. They're not likely to compete with the likes of Zillow, Redfin and realtor.com when it comes to keywords like 'real estate' or 'homes for sale' or even broad local searches like 'San Diego real estate agent'. However there is opportunity for more hyper-local search terms for specific neighborhoods where they might specialize. So here's the basic playbook for local real estate agents and brokers:
Own your own domain and build a simple website
Make sure your pages have keyword-rich metadata and content
Register your business with Google My Business
Put up a Google+ page if you have the time (Google says they don't take this into account but I don't really believe what google says)
Engage in content marketing:
Start a blog and keep it fresh weekly
Get your social media presence up and running, building organic links back to your website
Focus on hyper-local (neighborhood-level) content where you have expertise This will get you rankings for long-tail and focused keywords that will drive valuable organic traffic to your site
Deep Dive: To learn more about getting your site on Google My Business, check out our in-depth guide here.
---
---
---
---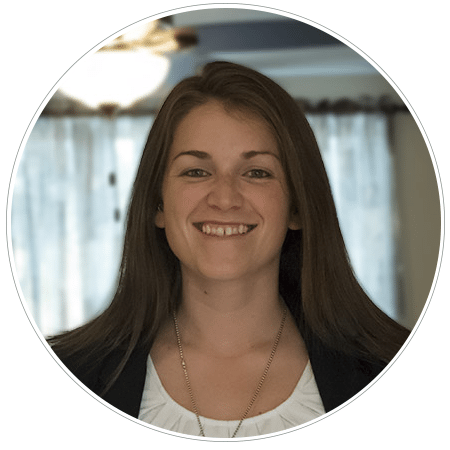 Build Citations on Local & National Directories and Make Sure They All Match
"My top SEO tip for new Realtor websites is to create accurate local citations. Citations are listings of your name, address, phone number -and often your website URL- that are listed around the internet (local newspaper sites, yellowpages, yelp, etc.). While this has (virtually) nothing to do with your website, it is a crucial piece to your business being found online and can help your site rank higher if you do have one. If you have duplicate, missing, or incomplete citations around the web, get them fixed/added so you can start getting found more easily on Google and other search platforms."
Deep Dive: If you want to learn more about building citations, check out Wordtracker's guide here.
---
---
---
---
---
---
The Bottom Line
Understanding how your potential leads are using Google, what SERPs look like in 2017, as well as create high quality content, and get backlinks from high quality sources, you can turn real estate SEO from voodoo to a central part of your lead generation strategy.
Not ready to launch a full scale SEO effort? You can use a real estate website builder like Placester that helps your listings rank on local search results, and provides tools to post up-to-date content with minimal work. Click here to request a free demo.