Want to learn how to write great real estate slogans and taglines? It's not as hard as you might think. A good real estate slogan conveys professionalism and creates an emotional connection with potential buyers and sellers. You too can write a good slogan with a little inspiration from these examples from the pros.
Top Real Estate Slogans & Tagline Examples
---
1. "Ask Elliman"
In my opinion, Ask Elliman is the best slogan in the industry today. In fact, I think it might be one of the best slogans in any industry. It's that good.
Here's why. With two short words Douglas Elliman managed to distill what separates great brokerages from mediocre brokerages: Great brokerages focus on helping their clients, and mediocre brokerages focus on selling to them. Communicating that distinction with just two words is quite an accomplishment.
Created as part of their 2012 rebranding initiative, "Ask Elliman" is everything a great slogan should be. It's short, it's memorable, and it makes you feel something about the brand. Perfect.
---
2. "Live Who You Are"
Global luxury powerhouse Corcoran hit the gilded nail on the head with this uplifting and aspirational slogan.
The aspirational element here works amazingly well. Everyone at every price point wants their home to reflect their lifestyle and personality.
To accompany their new slogan, Corcoran rolled out a website and national advertising campaign shot by celebrity photographer Annie Leibovitz. The campaign featured notable people's homes and highlighted how they match their unique lifestyles.
---
3. "Search. See. Love."
Long and Foster condensed the entire real estate buying process, from the practical search to the emotional closing, into three short words. Even better, they end on the word love. Who doesn't want to love their home? Perfect appeal to emotion.
---
4. "You Need Faith"
While we're generally not fans of puns in real estate slogans, in Faith's case we made an exception. Here's why. If you want to rent or buy multi-million dollar retail spaces on Manhattan's 5th Avenue, you DO need Faith. Both the person and the personality trait.
---
---
5. "Find Your Nook"
Tech-based brokerage Nooklyn has seen exponential growth in the past few years.
It's pretty easy to see why. Their technology allows roommates to connect, find apartments, and rent apartments all without leaving their site.
Since they work mostly with millennials in Brooklyn, their branding is young, hip, and fun. Their slogan is no exception.
---
6. "Let us Guide You Home"
By Compass (2015 listings: $636 million)
Founded in 2013, venture capital backed brokerage Compass focuses on seven and eight figure properties in Los Angeles, Boston, Miami and New York.
From the beginning, their branding has always been exceptional.
Like "Ask Elliman," Compass' real estate slogan manages to boil down what all great agents do.
Great agents HELP their clients, they don't just sell. At the end of the day, you are paying a broker for their guidance, knowledge, and most of all their help… Are you beginning to notice a trend here yet?
---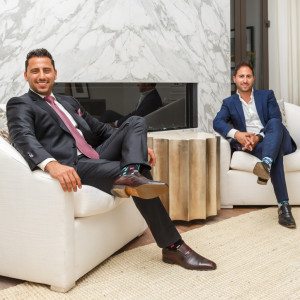 7. "The Difference"
By The Altman Brothers (Douglas Elliman) (2015 sales volume: $249 million)
Rated the 16th most successful team in the country for 2016 by Real Trends, it's no surprise the Altman Brothers do branding right.
Bold and brash, their slogan focuses on what sets them apart. What's the difference between Altman and their competitors? They are.
---
8. "Above the Crowd"
One of the largest and most successful real estate franchises on the planet, RE/MAX's slogan fits their brand perfectly.
The famed balloon denotes rising prices, success, and perspective. "Above the crowd" highlights this idea in a direct and confident way.
---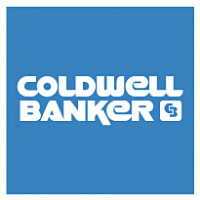 ---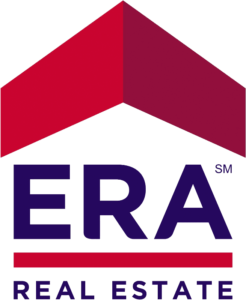 ---
Real Estate Branding Resources
Need more than just inspiration to help you create your slogan? Check out some of our favorite branding resources for real estate agents and brokers.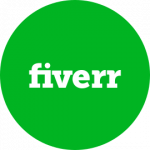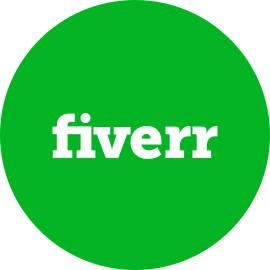 Fiverr – If you've filled out pad after pad of slogan ideas and still haven't found anything you like, why not let someone else help? The freelancers on Fiverr can provide you with a professional slogan for as low as $5.

Tailor Brands – If you're more of the DIY type, you can use logo design software like Tailor Brands to create a custom logo for your business. You just answer a few questions about your preferences and then get a few logos to choose from.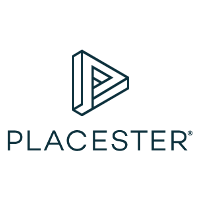 Placester – Your real estate website is an important platform for your branding. Stand out from the crowd with a professional IDX website from Placester, one of our recommended real estate website builders. Placester sites offer sophisticated lead capture, an integrated CRM, drip campaigns, and more.
---
11. "We'll Get You Moving"
I love Allen Tate's slogan. Instead of an appeal to emotion or superlatives about the company, they get down to brass tacks: They'll get the job done quickly.
---
12. "Move/Forward"
Manhattan's Bond Real Estate went with a punchy and memorable slogan with a dual meaning. I don't like that it needs a hyphen to really hit home, but it's a great slogan that works well for Manhattan's cutthroat and aspirational market.
---
13. "Your Next Chapter Starts Here"
Another clever appeal to emotion. Buying a new home almost always starts a new chapter in people's lives.
---
14. "Real Estate for Your World"
One of the largest and most distinguished names in real estate, Century 21's real estate tagline works on several levels.
First of all, Century 21 is a global brand, and their slogan reaffirms this. Secondly, it makes an emotional connection with home buyers. Instead of meaning the entire world, it can mean your personal world (your family, friends, children, etc).
---
15. "Good to Know"
Like a lot of the real estate slogans on our list, Berkshire Hathaway's works on multiple levels.
On one level, "Good to know" would be the ideal response from a client after a realtor gives them information or advice.
On another level, "Good to know" applies to the company as a whole. As in, Berkshire Hathaway is a good company to know. Pretty clever, though we wouldn't expect anything less from a company founded by the Oracle of Omaha.
---
16. "Lifestyle is Where it Begins"
Luxury Orange County realtor Seven Gables Real Estate has a great real estate tagline. Like all of the taglines we ranked, it makes an appeal to emotion. However, it goes one step further.
They are indeed selling you a lifestyle and not just a house, but it only begins with the lifestyle. If you buy smartly, you also get a great investment.
---
17. "How Real Estate Gets Real"
Halstead Property's slogan "How Real Estate gets Real" brings to mind dedication, hard work, and commitment: basically everything you want out of a real estate brokerage.
This is one of the few slogans on our list that doesn't make an appeal to emotion, but it's still bold, confident, and the message is clear.
---
18. "Local Expertise, Global Presence"
By Rodeo Realty (2015 sales volume: $5 billion)
Rodeo Realty sold more than $5 BILLION (yes, with a B) in luxury real estate in 2015 in California and around the world.
This tagline is perfect for their business, which relies on a global network of ultra-high net worth home buyers.
---
19. "Let Our Family Show Your Family the Way Home"
It's a bit wordy, but other than that I absolutely love this real estate slogan. Some companies really are like families, a very attractive quality for a professional who helps you through what can be a very emotional transaction.
Just in case you were wondering, William Raveis really is a family owned company.
---
20. "Hawai'i Real Estate Lives Here."
I'm not a huge of fan of needing to have "lives" in italics to get the second meaning, but other than that this tagline for Hawai'i Life Real Estate Brokers is fantastic.
---
21. "Our Roots Run Deep"
Founded in 1975, Illustrated Properties is one of the most well respected luxury real estate brokers in Florida. Alluding to roots and pedigree in their tagline helps solidify their status in the often volatile Florida market.
---
22. "Local Market Leadership. World Class Connections."
Founded in 1888, luxury real estate broker Houlihan Lawrence now sells homes to an increasingly global market. Their tagline is perfect for their target audience.
The emphasis on leadership also works very well for a company with a long history and strong market position.
---
23. "Find Your Formula"
By StreetEasy (Monthly traffic: 3.6 million visitors)
StreetEasy's real estate tagline manages to break down the complex process of finding an apartment in New York City into a very simple statement.
The tagline and billboard campaign has been so successful it was written up in Adweek.
---
24. "The Next Generation Builds on Forty Years of Experience."
Nourmand & Associates also chooses to focus on longevity in their slogan. In a fast-paced and cut throat market like Los Angeles, this is a great strategy.
---
25. "Exceptional Properties. Exceptional Clients."
Luxury property firm Kerwin and Associates wisely chose to highlight the fact that both their properties and their clients are exceptional.
Considering the average selling price of their listings, this is the perfect strategy to win over ultra-wealthy clients.
---
The Four Rules of Great Real Estate Slogans
After reading our top 25 list, you're probably inspired to put pen to paper and get started on your own real estate slogan. Before you do, you should familiarize yourself with the four rules that every great real estate slogan follows:
1. Great Slogans Are Short
While we're sure you have a lot to offer your potential clients, you still need to keep your slogan short. Ideally, your slogan should be no more than two or three words.If you can come up with a two or three-word slogan that works for your real estate business, great. But as a general rule of thumb, the fewer words you have to work with the harder it is to communicate. If you're having a hard time staying at three or under, try sticking to six or under.
2. Great Slogans Make People Feel Something
Let's face it, buying a home is an emotional decision first and a practical decision second. According to psychologists, this is true for almost everything we buy. It makes sense then that in the world of copywriting and branding, the same rule applies. You sell on emotion and only justify the sale with facts. You slogan should reflect this. Try to make an emotional connection with your audience. You won't regret it.
3. Great Slogans are Memorable
What makes people remember some phrases (e.g. Think Different. Diamonds are Forever. I'm Lovin It.) and forget others? If I could answer this, I'd be at the UN accepting my Nobel prize instead of writing this article, but scientists do know some reasons why.Turns out one of the strongest ties to memory is emotion. This is why rule number 2 is crucial to your success. If you only write down one thing from this article, it should be that your slogan needs to appeal to emotion.
4. WIIFM?
This stands for What's In It For Me? Put simply, this means that you should focus on answering this one question for your potential customers before even thinking about anything else. What's the one thing you can do for your clients better than anyone else? What's in it for them? Put this in your slogan, and you'll have a winning formula.
Bonus Tip: The Best Slogans Are Shareable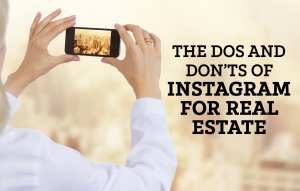 Want a great way to test your new slogan to see if it follows our rules? Try using it as a hashtag on social media sites like Facebook or Instagram. If you're unsure how to use Instagram to market your business, check out Placester's excellent step-by-step guide The Do's and Don'ts of Instagram for Real Estate here.
Great Real Estate Slogans From Our Readers
Since our readers send in great slogans and branding all the time, we decided to feature some of our favorites here. Have a great slogan or need advice for coming up with a newer, punchier one? Send me an email below, or if you're in Manhattan, swing by for a coffee!
---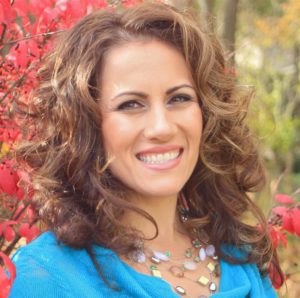 ---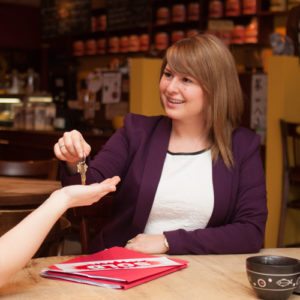 ---
Great Slogans from Real Estate Startups & Lenders 2017
Let's face it, as far as branding goes, the real estate industry lags far behind the rest of corporate America. In order to take the pulse of the state of branding today, here's a quick look at some other great slogans from outside our Industry.
---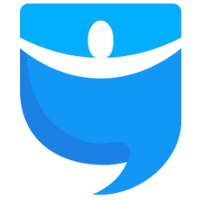 ---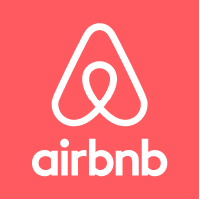 ---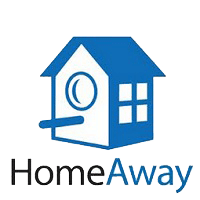 ---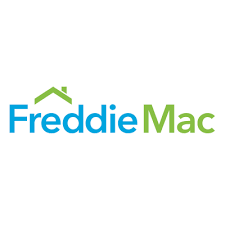 ---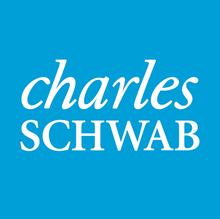 ---

---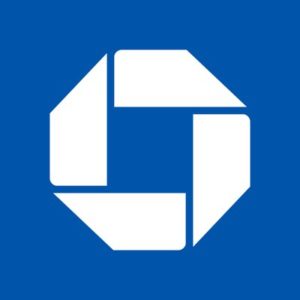 ---
The Bottom Line
Great real estate slogans are short, memorable, appeal to emotion, and sum up what you can do better than anyone else. Writing a great slogan isn't easy, but we're sure with a little work and some inspiration from the examples above, you can come up with something that will serve you well for years to come.