The best real estate slogans and taglines are easy to remember and create an emotional connection with potential buyers and sellers. If you want to learn how to write a real estate slogan and tagline that best captures the essence of your brand, we'll show you how using inspiration from the pros who've done it best.
Here are the top 25 real estate slogans and tagline examples from the pros:
---
1. 'It's Time for Elliman'
Real estate slogan by Douglas Elliman Real Estate
Douglas Elliman manages to distill what separates great brokerages from mediocre ones: great brokerages focus on helping its clients, and mediocre ones focus on selling to them. Communicating that distinction with video and messaging makes that real estate slogan a winner.
As a Realtor slogan, "It's time for Elliman" is everything a great slogan or tagline should be. It's short, memorable and it makes you feel compelled to take action.
---
2. 'Live Who You Are'
Corcoran's real estate slogan speaks to everyone at every level of home ownership. While uplifting and aspirational because of the celebrities that define its national advertising campaign, everyone wants their home to reflect their unique style and personality. Corcoran hit the gilded nail on the head with this slogan.
To accompany its new slogan, Corcoran rolled out a campaign shot by celebrity photographer Annie Leibovitz, featuring well-known individuals like Jimmy Buffett above. The images feature notable people's homes and highlighted how they match their unique lifestyles, reinforcing the relatable yet luxury element of its brand further.
---
3. 'Search. See. Love.'
The real estate slogan of Long & Foster works because it was able to condense the entire real estate buying process — from the practical search to the emotional closing — into three short words. Notice that it ends its slogan on the word "love," which was wonderfully thought out. This leaves the receiver feeling positive and appeals to the emotional side of the potential client. Everyone wants to love their home.
---
4. 'You Need Faith'
This real estate slogan shows incredible understanding of where it operates and the types of clientele it serves. The Faith Hope Consolo Team will help you rent or buy multimillion dollar retail spaces, which requires "faith," in both the personality trait and the person herself. While puns are generally not the best way to develop a Realtor slogan, this one seemed particularly appropriate.
---
Real Estate Branding Resources
Need more than just inspiration to help you create your slogan? Check out some of our favorite branding resources for real estate agents and brokers.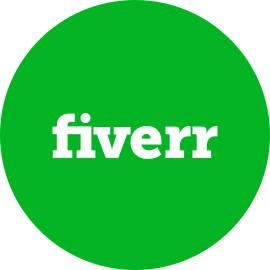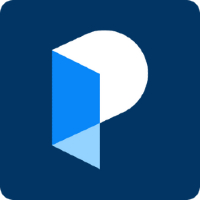 ---
5. 'Find Your Nook'
Tech-based brokerage Nooklyn uses "find your nook" to help roommates connect, search apartments and rent apartments all without leaving its website. Notice that since it is targeting millennials, mostly in Brooklyn, that its slogan campaign has a branding to it that is reflected in its video, which is young, hip and fun.
---
6. 'Let Us Guide You Home'
Compass formed a real estate slogan that manages to distill down what all great agents do. Great agents help their clients, and Compass understands that providing value to them means offering guidance during one of the largest purchases of their lives. A venture-backed brokerage, Compass has always had exceptional branding. While it often focuses its efforts on high-end markets in major metro areas and routinely sell seven- or eight-figure properties, its slogan feels warm and welcoming.
---
7. 'A Smart Move'
Exit Realty positions its "smart move" real estate slogan to appeal to both a potential client's emotional and cognitive side. While every client wants to make a smart purchase, clients also want to find places to raise their family or other more emotional aspects of home ownership. While Exit Realty underscores that working with the realty will be a smart decision, it also appeals to clients who want to have the dream of home ownership and may not believe it is possible.
---
8. 'Homes that Match Life + Style'
As one of the largest and most successful real estate franchises, RE/MAX places both components that home shoppers look for into one tagline. People want homes that suit their life, and they also want homes that reflect their style. Notice that even in its refreshed branding, RE/MAX kept the iconic balloon in the same color palette. If you are thinking of refreshing your own Realtor slogan, be sure to keep some consistent elements that allow former clients to recognize your brand.
---
9. 'Dedicated to the love of people and home since 1906'
The real estate slogan of Coldwell Banker shows history and presence in the industry at large. What we appreciated about Coldwell Banker's use of the slogan is that it is able to connect it emotionally through its advertising. For example, in the video above, while it has been selling real estate since 1906, it demonstrates how the magic of connecting people to their homes still takes place and why its agents do it better than anyone else.
---
10. 'Always There for You'
ERA uses its real estate slogan to highlight the emotional peace of mind that great agents give to its clients. When thinking of constructing your own Realtor logos or taglines, consider how your messaging makes clients feel or the assurance it can bring.
---
11. 'We are Home.'
Allen Tate underscores the emotional appeal of feeling at home with its real estate slogan. By capitalizing on what everyone intuitively knows, Allen Tate projects an ability to connect with its clients in a way that understands the ultimate impact of a home purchase. Think about ways you can emotionally connect with potential buying or selling clients when creating your own Realtor taglines.
---
12. 'Move/Forward'
Manhattan's Bond Real Estate went with a punchy and memorable slogan with the dual meaning of moving locations and moving upward in your life. It's a wonderful slogan that understands the cutthroat and aspirational nature of its market in New York City. Consider Realtor slogans that capture the general feeling of where you live to improve connecting with your farm area.
---
13. 'Where You Belong'
Podley cleverly appeals to emotion in its tagline by relaxing potential clients before they even sign on for representation. One thing that can help real estate slogans work is to put your potential client at ease with their choice. By making new clients feel they belong with you in messaging, it can translate to clients feeling as though they have assurance during a stressful period in their life.
---
14. 'A Home of Your Own'
As one of the largest and most distinguished names in real estate, Century 21 reaches out with its real estate slogan to make an emotional connection with home buyers. Century 21 understands that for so many homebuyers, simply having a home of their own is one of their greatest aspirations in life.
---
15. 'We Know Great Homes'
Berkshire Hathaway's real estate slogan works on multiple levels. The notion that "we know great homes" can mean that it has access to great homes that it will be showing you, and it can also mean that it knows the difference between one you should be purchasing and one you should not.
---
16. 'Authentically Orange County'
Luxury Orange County Realtor Seven Gables has a great real estate tagline that reflects the primary value it places on being the best firm to understand the local community. It states that its firm has more experience and local knowledge than any other in its community and showcase it throughout its website with local knowledge and information. If you leverage your own local knowledge in your Realtor slogans, be sure your own marketing materials reflect that value as well.
---
17. 'Move to What Moves You'
People who are in the market for a property are in a period of change, and Halstead Property capitalizes on this with its slogan. Recognizing that people are often in the midst of one of the most exciting times of their life when buying or selling, this real estate slogans like this capture the excitement and imply the professional assistance agents will provide in making these transitions successful.
---
18. 'Local Expertise, Global Presence.'
Effective real estate slogans and taglines should accurately sum up what you do, and Rodeo Realty sells luxury real estate in California and around the world. Its business relies heavily on a global network of high net worth buyers, so underscoring the reach of its business is important to both convey the types of clients it wants and show the types of clients it already represents.
---
19. 'Find your Hawai'i Life…'
This real estate slogan by Hawai'i Life Real Estate Brokers works because it capitalizes on the major asset Hawai'i represents to most people — a lifestyle. Using real estate slogans and taglines to capture the feel of an area, especially vacation destinations, can be a tremendous positioning tool for your business. The brokers follow up this tagline with articles about "the cost of paradise" on its blog and know its audience clearly.
If there is something unique about the area you represent as an agent or broker like a ski or holiday destination, use real estate slogans and taglines to speak to the primary audience who already connects to that value clearly.
---
20. 'Local Market Leadership. World-class Connections.'
This real estate slogan works because it gives someone searching for representation in its farm area an accurate overview of who it is. As a market leader in New York City's northern suburbs with international connections and partners in 65 countries, Houlihan Lawrence selected a real estate slogan that defines its business well.
---
21. 'Create Lasting Wealth Through Real Estate'
This real estate slogan shows an immediate actionable value. If you are a real estate agent or brokerage using podcasts or video to help market your brand, BiggerPockets is a great example of how to create real estate slogans and taglines that get people excited. Using terminology like "create" inspires action and encourages viewers or listeners to learn more to discover the secrets your expertise holds.
---
22. 'Belong Anywhere'
Airbnb conveys its vision through its slogan that anyone can feel like he or she belongs anywhere with the proper surroundings. If you have a vision for your business or company, even if aspirational, allow that to be reflected through your real estate slogans and taglines. While Airbnb clearly plays more to the emotional side of advertising, it meets the need of its core consumer base who travels, by assuring them that even if they are somewhere new, they can feel comfortable in their new surroundings.
---
23. 'Find Your Place'
This real estate slogan works because it was designed for quick consumption in visual form. StreetEeasy lists real estate sales, rentals and information about New York City, and its new real estate slogan can represent the decision process visually quickly and easily. StreetEasy debuted its new ad campaign in 2018 to show off its new tagline that visually represents how someone might "find their place" in a city with so many options. Always think about how your message can be visually represented if you decide to use your real estate slogans or taglines on ads or messages in your own farm area.
---
24. 'Longevity is no accident.'
In a fast-paced and cutthroat market like Los Angeles, focusing on its longevity is a great strategy for the real estate slogan of Nourmand & Associates. Longevity often connotes authority and expertise to the potential client and is a message particularly relevant in competitive spaces where you will certainly need to an expert to close competitive deals or navigate bidding wars that occur.
---
25. 'Exceptional Properties. Exceptional Clients.'
The real estate slogan used by Kerwin + Associates works because it appeals to its client's ego. Operating in the high net worth area of Menlo Park, California, its real estate slogan is an incredibly smart strategy to attract clients, but also to speak briefly about the types of properties it represents. Considering the average selling price of its listings and the area it operates, Kerwin + Associates hits a winner with this slogan. When creating real estate slogans or taglines of your own, don't be afraid to appeal a bit to client ego if you sell in a high net worth area.
---
The Five Rules of Great Real Estate Slogans
Creating the perfect real estate slogans and taglines takes clever wordplay as well as client and business considerations. After examining the top 25 Realtor slogans in the business, this section will guide you through the primary building blocks of creating your own.
1. Keep Your Real Estate Slogans Short
Your slogan should be two or three words and up to a brief sentence in length. As a general rule of thumb, the shorter, the better for marketing materials and to stay on top of potential client memory. Slogans like "Belong Anywhere" or "Find Your Place" are great illustrations of the power of short real estate slogans and taglines to stick with potential clients.
2. Make People Feel Something
Buying a home is an emotional decision first and a practical decision second for most people, so it makes sense to appeal to those deep feelings in your real estate slogans and taglines. Most real estate is sold on emotion and justified with facts, so having your slogan reflect this will capture a lot of potential client interest.
3. Create Something Memorable
Across industries, we can all think of slogans we remember, such as "I'm lovin it" and "A Diamond Is Forever" so, in real estate, you want to create something that sticks with people just the same to be a leader in your industry. People tend to remember things that appeal to their feeling about the item. With diamonds, for example, people are shopping for them during engagements, so it captures their feelings of forever and commitment. Think about what your real estate business captures for those you serve.
4. Meet Client Needs
Whether stroking a bit of ego or assuring them of a successful transaction, great real estate slogans often answer the selfish question, "what's in it for me?" Clients are choosing you to meet their needs, so be sure to show them why you will be the firm to meet those needs. The slogan above "Find your Hawai'i Life," "Exceptional Clients, Exceptional Properties" and "Let us Guide You Home," among others, gives a potential client a reason to pick up the phone.
5. Make It Shareable
Having a shareable slogan helps you tap into the powerhouse of social media referrals and online branding. Real estate slogans and taglines can propel your brand further if you can get consumers to start sharing your content and feeling compelled to do so because it speaks to them. Think about shareability also with your online posts, particularly in places like Facebook, Instagram or Pinterest where image intensive posts with clever taglines are often shared within groups.
The Bottom Line
Great real estate slogans and taglines are short, memorable, appeal to emotion and sum up what you can do better than anyone else. Writing the perfect Realtor slogans can be challenging, but with the proper examples, guidance and resources, you can come up with a phrase that can serve your business well for years to come.