11 Tips on Creating Real Estate Team Names (+ Examples & Legal Considerations)
Your real estate team name is often the first interaction potential clients have with your business—and first impressions are priceless. Thus, you need to establish the best real estate team name: clear, easy to remember, original, and showcases your team's brand. Ensure your team name follows legal and ethical guidelines. By incorporating alliteration, positive terminology, and abbreviations, you'll be able to formulate a team name that you and your team are proud of.
Pro tip: Before you begin thinking about how to name your real estate team, determine whether you are ready to build a real estate team. It requires you to establish clear expectations and systems, hire agents, and utilize the right resources.
Here are 11 strategies, with examples, to help you create a memorable real estate team name and start your team off on the right foot.
1. Try a Team Name Generator
Coming up with a team name that encompasses your real estate business values and ideals is difficult. Before attempting it on your own, try a team name generator that can provide you with a creative name or at least give you inspiration. Give our team name generator a try:
Generate Your Name
Warning: The company names produced by this generator were created by our team, but it is up to you to verify trademark status.
If you didn't like the name that was generated or would like to put your own spin on it, see below for more team name tips.
2. Use Alliteration
Alliteration is the repetition of a letter or sound in a word or group of words and is very common in poetry and music. While there is a limited amount of science that explains why people tend to like alliterative words and phrases, research shows that alliteration improves recall—even when it's read on a page and not spoken out loud. Basically, it's one of the simplest and most classic ways to help potential clients remember you.
Here are some other alliterative name examples: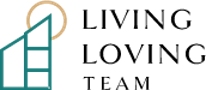 ---

---

---
To find your alliterative name, consider your first and last name, locations, branding, and type of property your team specializes in to find commonality in letters and sounds. Make a list of these terms and brainstorm about different ways you can string them together to create alliteration.
For example, if your last name is "Baker" and you specialize in working with oceanfront properties, you can consider the "Baker Beachfront Team" or "Baker Bungalow Team." Or if your team's office is in Tampa, Florida, and you work with apartments, townhouses, and condos, you could call yourself the "Totally Tampa Group" or "Tampa Townhouse Realty Group."
Pro tip: When you're creating your alliterative team names, avoid tongue twisters that will drive clients crazy. Repeat your name out loud several times in a row to determine the difficulty. For instance, based on the example above, "Baker Beachfront Team" rolls off the tongue better than "Baker Beachfront Bungalow Team," which can be too repetitive.
3. Include Slant Rhymes
Slant rhymes, sometimes called half-rhymes, are two or more words that end with similar letters or sounds—like Fitbit or StubHub. While a full rhyme gives poetry and song lyrics a sense of rhythm, a slant rhyme can achieve the same effect without sounding overly cute or silly. Depending on your brand, a slant rhyme may not be what you want for a serious real estate group. On the other hand, a silly slant rhyme could be the perfect opportunity to add a fun personality to your name.

---

---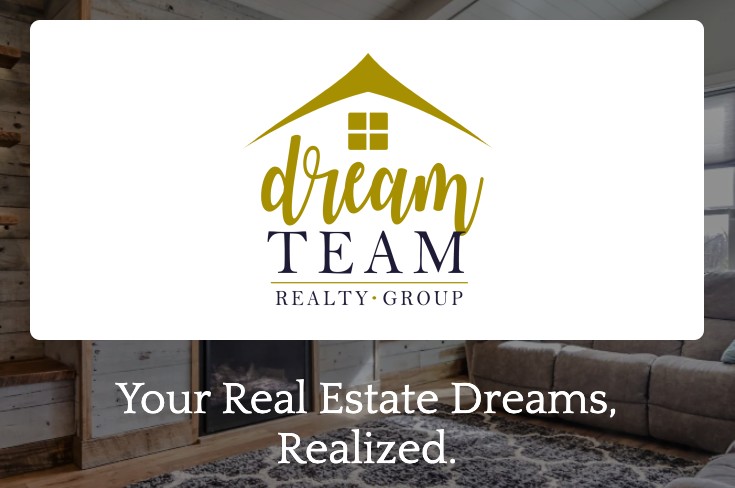 ---
To think of a slant rhyme for your team name, jot down some individual words that you may want in your name or words that describe your brand, like "homes," "real," "bold," or simply your first or last name. Then brainstorm other words that rhyme or have similar sounds, using poetry, music, or even rap lyrics to get more ideas.
Search for rhyming words for your first or last name, like "Homes With Rhodes." You could also choose a simpler route and look for slant rhymes for general words like "real" or "home" to find combinations like "Home Grown" or "Real O'Neill."
Like the examples above, creating a logo should be one of the first tasks after deciding on your real estate group name. Luckily, you can easily create one with a user-friendly graphic design tool like Canva. There are thousands of ready-to-use logo templates on Canva, as well as graphic elements, fonts, and photo editing tools. Plus, you can start using Canva for free.
4. Create a Positive Emotional Response
Even if your real estate group name is memorable, it won't be a good choice if it comes with negative connotations. For instance, buyers may want the ability to close on a home quickly, but using "Quick" or "Fast" in your team name may also make people think that you aren't focused on building real relationships with clients. Using a synonym like "Steady" or "Prompt" can convey the same concept, but with positive connotations.

---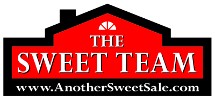 ---

---
Think about words that have a widely understood positive meaning, and narrow down your ideas by thinking about the feelings you want to embody in your brand and goals for your clients (e.g., honest, true, real). If you use your personal name, be sure to think objectively about its sound or spelling. Set some time aside as a team to brainstorm potential words, and don't count anything out at first. Once you have a list with plenty of potential terms, narrow it down and try rearranging words or phrases until you find the right fit.
For example, if you want your team to be known for its strong negotiation skills and ability to close deals that others consider difficult, the words you brainstorm might be "strong," "bold," "negotiate," "overcome," "fearless," or "determined." Then you can try combining these terms with real estate or team names like "Bold Homes," "Bold Real Estate Team," or "Fearless Real Estate."
5. Capitalize on Your Name & Team Member Names
Arguably the most popular method of naming a real estate team is to simply use the leader's name. Some teams include the names of two partners or team members. This formula works well and ensures that you won't have the same real estate group name as anyone else, but make sure the first and last name isn't difficult to remember or spell.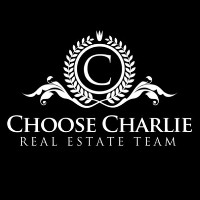 ---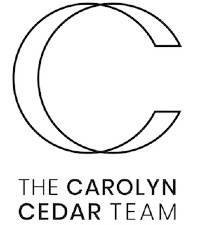 ---

---
It's usually pretty easy to decide on the right team name if you choose to use your name. Still, it's important to take a few minutes to brainstorm different combinations with your first name, last name, or both. Since you have most likely spent your life with your name, it would also be helpful to get opinions and honest feedback from a handful of people about your chosen team name before making it official.
For example, anyone could create a team name called "The [first name] [last name] Team," (e.g., "The Kaylee Strozyk Team" or "The Kaylee Strozyk Real Estate Team"). However, if you happen to have a difficult last name to spell or pronounce, you might be better off sticking with a first name or nickname, like "Kaylee Realty Team."
6. Try Real Estate Nicknames
Nicknames are a popular way to name your real estate team because nicknames can come from a location, first or last name, or real estate synonym. Think about your city's nicknames or titles, like "The Windy City" for Chicago or "The Big Apple" for New York. If you serve a more suburban or rural area, there may also be nicknames for your area only used among locals.
The best real estate team names are memorable and specific to your team and clients, so using a location or popular local establishment nickname could be a great solution. Just make sure that your state's real estate team rules don't prohibit you from using certain titles or phrases.

---

---

---
Gather some nicknames of your city or town to start finding a team name that fits this description. If you don't already have a particular nickname that you want to use, it's important to write down a variety of options—testing how they look and sound. Keep in mind that including a nickname attracts local buyers and sellers, so make sure that the nickname you choose is well-known to locals in your area.
If you already have a nickname in mind, finding the right team name might be as simple as adding "Team" or "Real Estate Team." However, if you want to combine some city buzzwords, like "The New York Empire Team," it will take a bit more time and energy to rearrange terms and nicknames to find a name that is memorable and unique.
7. Focus on Your Location & Farm Area
For those short on creative ideas for their name, start by thinking about your local farm area. Including the location you serve in your title makes it easier to think of at least a few different options that clearly communicate your team's expertise.
Another benefit of using a location in your name is increasing your chances of showing up in search engines. It's very uncommon for people to Google the name of a real estate team. However, if you want to combine some city buzzwords, like "The New York Empire Team," it will take a bit more time and energy to rearrange terms and nicknames to find a memorable and unique name.

---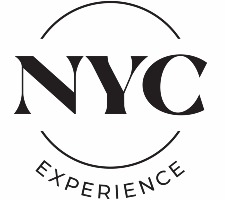 ---
---
To come up with your team name, simply combine your farm area with any of the other real estate team name ideas on this list. For example, if you serve the New Orleans area, you can name your team "New Orleans Realty Team" or "NOLA Group."
8. Emphasize Nature
In the name of using positive terminology in real estate group names, try thinking about the nature in your area. Almost everyone is interested in some type of nature in conjunction with their homes, like mountains, rivers, lakes, and sunshine—especially if they are buying or selling property in your area. Just avoid nature terms that don't have such a well-received connotation, like bears, snakes, or tornadoes.

---

---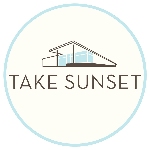 ---
For example, Pennsylvania (PA) is well-known for its mountains and rolling hills, and it's a positive and familiar trait to PA residents. Names like "Appalachian Real Estate Team" or "Rolling Hill Homes Group" could perfectly fit your audience. On the other hand, it's equally well-known for its curvy and winding roads, but that may not have a positive connotation depending on your specific area.
No matter what type of real estate group name you choose, it's easy to create a beautiful and professional real estate website that fits your brand with Placester. Placester is the only code-free website creator designed specifically for real estate professionals, including IDX, search engine optimization tools (SEO), and unlimited posts and pages. With their customizable website templates, you could have a brand new website up in a matter of hours.
9. Employ Simple Abbreviations
Many real estate team leaders want to use their names or team members' names, but it might not be the best choice if the names are confusing or difficult to pronounce. In these cases, abbreviations can be the perfect solution.
Before you decide on the name, make sure to do your due diligence to ensure the abbreviated name doesn't have a negative meaning or connotation, like IRS (Internal Revenue Service), DEA (Drug Enforcement Administration), or MRSA (Methicillin-resistant Staphylococcus aureus).

---

---

---
When you start thinking about abbreviated team names, you might end up having more options than any other team name idea on this list. Even with one name, there are a large number of potential abbreviations. Write down every possibility you can think of, then think carefully about how each abbreviation physically looks on paper and if it will be memorable to those who don't immediately know what it stands for.
For example, The KJM Team uses the first letter of each member's first name (Kane, Jessica, and Megan). They most likely tried multiple combinations of these letters, like MJK, JKM, JMK, KMJ, or MKJ, and decided on the one that feels easiest to remember.
10. Use Simple Spelling
One of the hardest parts of finding the right real estate agent team name might be having to say no to your favorite names. You might think of an incredibly creative and unique name, but it won't be the best choice if it's something you constantly have to spell out. Evaluate each word within your team name and consider how common it is, or if it might be difficult for someone to spell when they want to search for you on Google.
Confusing spelling or pronunciation will ultimately make your brand difficult to remember and could result in lost business. It may work for companies like Hyundai, Saucony, and Moschino, but it's not worth the risk for your real estate business.
For example, "American Homes Group" and "Team Chance" use only words that are extremely common and basic, and rarely get misspelled or confused.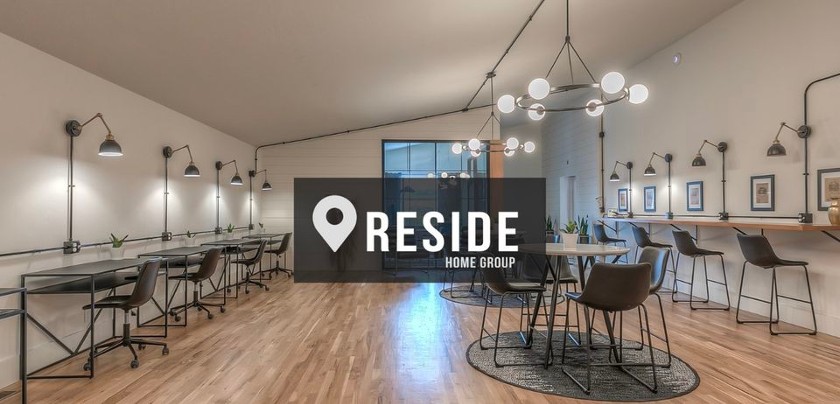 ---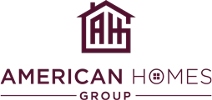 ---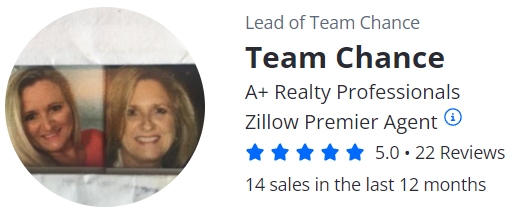 ---
Similar to the example above from Reside Home Group, many real estate names do not have a website and use only a real estate Facebook page to market their services. Even though this isn't necessarily recommended, it's a great example of how new agents and teams can successfully service clients while building their online presence and developing marketing materials.
Your team can increase this success by taking advantage of specialized services and tools for real estate professionals like Artur'In. Artur'In is a digital marketing solution for real estate teams that uniquely offers a personal digital coach, individualized social media management, social ads, and even a creative design studio to support your brand development. Learn more about Artur'In and get a free demo.
11. Incorporate Branding
In most cases, your real estate group name will be the first thing that potential clients see. Even if you have an incredibly strong brand and marketing strategy, a team name that is unclear or doesn't fit the brand can stunt your growth. Instead, think about including an element of your brand in your team name to make sure that the first impressions of your team are clear and interesting.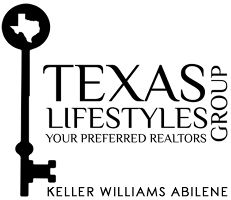 ---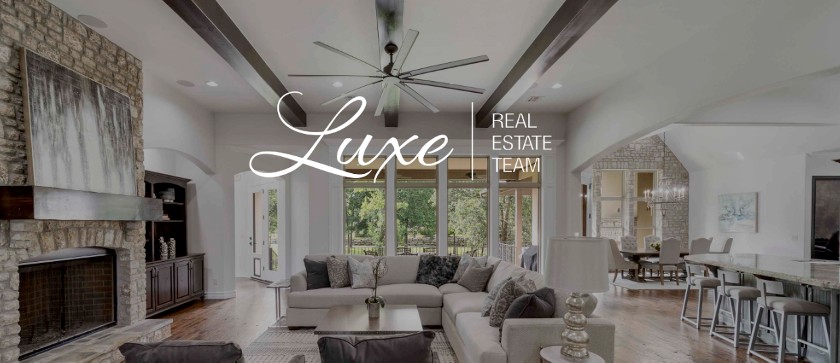 ---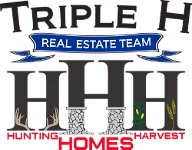 ---
To even start thinking about team names that incorporate your branding, you need to have a clear understanding of your brand and your ideal audience. At this point, it should be easy to identify themes or feelings that are essential to your brand, like "luxury" or "harvest."
From the examples above, you can see the "Luxe Real Estate Team" is focused on high-end homes, while "Triple H Real Estate Team" (hunting, homes, harvest) is focused on rural land, agriculture, and real estate investing. Both team names perfectly fit their services and ideal audience.
If your branding doesn't set you apart from your competition like these examples, it's time to upgrade. You don't need to spend weeks or thousands of dollars to refresh or create a full branding kit. You can access professional graphic designers and branding experts and get a custom branding package for your business with 99designs. Search for a designer, or start a contest to see branding concepts from an unlimited number of designers to choose the best one.
Legal & Ethical Team Name Considerations
Realtor group names are with you for the long haul, so be sure to start on the right foot by keeping legal and ethical considerations in mind. Making sure your name is not trademarked, that it's available online, and that it complies with National Association of Realtors (NAR) rules is essential when making your decision.
Here are three legal and ethical considerations:
1. Trademark
Don't skip this step—especially since it's easy and free to search for trademarks on Trademarkia.com. If your real estate group name is trademarked and in a similar industry, you won't be able to use it if you don't want to end up in court. If it's in a different industry, consult with a trademark lawyer for details.
2. Domain Name
A domain name is essentially the URL of a website. It's important to check the availability of real estate domain names because you want potential clients to be able to easily remember and match your website with your name. The last thing you'd want is to choose a group name and then find out that the URL is already taken by another real estate team. Don't forget to also check the availability of social media accounts with your name.
When you're ready to start checking for available URLs for your team, use this handy and free domain availability check from Bluehost. Once you've found the right one, consider signing up with Bluehost. They offer domain name registration, quality hosting, and a WordPress website, all for $2.95 a month.
3. Check Local State Law & NAR Rules
Many states have strict laws to regulate real estate team names. For example, in Colorado, team names may not include the terms "Realty," "Real Estate," "Realtors," or "Company." Similar rules apply in Louisiana, Maryland, New York, Ohio, Oklahoma, South Carolina, and Washington State.
Make sure you fully understand the laws in your state before taking the time and energy needed to come up with a catchy real estate team name. If you don't, you may fly under the radar for a year or two, but you can get hit with fines of up to $10,000—not to mention that you will need to come up with a new name.
In addition to state laws and regulations, the National Association of Realtors (NAR) also has regulations regarding real estate team names. Since the term "Realtor" is a nationally recognized trademark of NAR, there are strict rules regarding how a real estate professional can apply for the trademark.
Only NAR members are allowed to use the Realtor name. Even if you are a NAR member, you're still only allowed to use the Realtor name in association with your personal name. In other words, it's perfectly fine to call yourself "Kelly Smith, Realtor," but against NAR trademark rules to call your team "The Kelly Smith Realtor team."
Bottom Line
When you're building a real estate team, choosing the right name can have a huge impact on your real estate business. Use the ideas and tips above to choose a real estate team name that not only fits your team and grows your business, but also meets legal and ethical standards.