In what industry besides real estate do you have to be a CEO, Marketing Director, Salesperson, and Administrative Assistant to succeed on the job? What if, like the top producer in your office with the team of admins, you just had to be the CEO and Salesperson?
Using a real estate virtual assistant for the right tasks can give you that freedom. In this article, you'll learn how to hire and utilize a real estate virtual assistant to close more deals this year. If you're not sure that you need a full-fledged virtual assistant, but could use help managing calls, consider a virtual receptionist. Ruby Receptionists is an affordable answering service that offers live virtual receptionists who can take calls, forward messages, and provide basic information to your prospects and clients. Click here to try it with a 21-day money-back guarantee.
Where to Hire a Real Estate Virtual Assistant
Although there are quite a few websites offering real estate trained virtual assistants, chances are you can get away with hiring someone from a general virtual assistant site and train them. The main reason for this is that both you and your office will have specific workflows that you would have to train anyone to do. Most real estate specific virtual assistant companies charge a premium for overseas assistants, which as you'll see are a bit less versatile.
The first couple things you will need to decide when choosing a virtual assistant are whether you want:
Task-Based or Dedicated Virtual Assistant
Dedicated virtual assistants are VA's that work with you on a long-term basis. Since real estate agents work with sensitive personal information and have different workflows that require training, we recommend Real Estate Professionals hire a dedicated virtual assistant so that they don't have to retrain a new person every time they need help. Task-based virtual assistants are virtual assistants that you hire on a per-project basis. An example is a VA you hire for a few hours to update your website.
US-Based or Overseas Virtual Assistant
If you have a very small budget and a lot of behind the scenes work every month, then an overseas VA might be a great option. If you have a slightly larger budget and want someone who will be client facing where a local accent and high-level English skills would be helpful, then a US-based VA makes more sense.
In order to help you narrow down your choices from the dozens of virtual assistant companies online, we researched the top VA companies and ranked the top three virtual assistant services on the web today and ranked them according to price, location, and other important criteria. Here's what we found:
For new agents or those with very tight budgets, India-based Mytasker can also be a great option. They offer affordable hourly rates and have excellent reviews.
Myoutdesk, Realsupportinc and Phone Animal all offer real estate-trained virtual assistants, but at premium prices.
For a closer look at our top three virtual assistant firms, check out our in-depth buyer's guide to see which service works best for your business.
Freelance Real Estate Virtual Assistants
Instead of working with dedicated virtual assistant companies, many agents hire freelance virtual assistants from job boards. While this approach might take a bit more vetting and interviewing to find a great candidate, you can also find more affordable help. If you're interested in hiring a freelance virtual assistant for task-based or full time work, here are two sites you need to check out:
Since Fiverr is one of the largest and oldest task-based employment sites, there are a ton of virtual assistants (mostly overseas) with real estate experience who freelance on the site. Even better, since they're working for a larger company, hourly rates can be as low as $5 per hour. The main benefit of using Fiverr instead of other freelance virtual assistant sites is that all assistants on the site have reviews. This makes it much, much easier to sift through candidates and find someone who might work for your team.
In the past few years the Philippines has joined India as one of the world's largest resources for virtual assistant talent. Like India, the Philippines has excellent English education, so you can even hire talented bloggers, copywriters, and more polished assistants here. The only drawback is that the site is a bit disorganized, and the number of candidates can be overwhelming. Also, since few people review assistants on the site, you need to be very careful about hiring assistants who might work with sensitive information.
How Much It Costs to Hire a Real Estate Virtual Assistant
The cost of a hiring virtual assistant can vary widely depending on location and expertise, but you should expect to pay around $5-$40 per hour for a real estate virtual assistant.
Here are some factors that can affect how much a virtual real estate assistant costs:
Location
For an overseas VA (India, Philippines etc), you can expect to pay anywhere from $5 to $12 per hour. For US-based, college-educated VA's, you should expect to pay anywhere from $20-$40 per hour.
Real Estate Training
It generally costs more to hire a VA with real estate training. In most cases, you won't need a VA with real estate training, but this can come in handy for certain types of tasks, which we get into at the end of the article.
Scope of Work
Generally speaking, dedicated virtual assistants (VA's you work with long-term) have more affordable rates than task-based virtual assistants (VA's you work with only once).
If you're not sure what kind of ROI your virtual assistant will have for your business, all three companies we reviewed in our buyer's guide offer free trials as well as month to month plans so trying them out is easy. We recommend starting small with only a few hours per week and then adding hours as your business starts to pick up.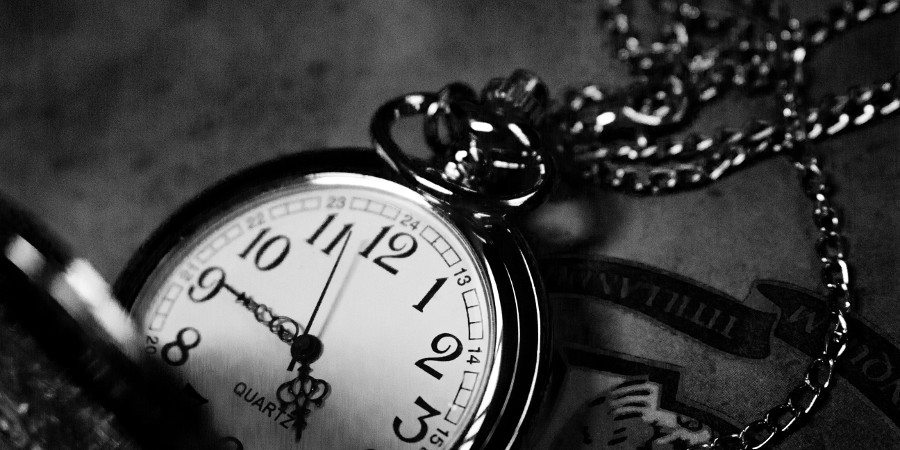 What a Real Estate Virtual Assistant Can Help You With
Virtual assistants can be amazingly helpful for all the mundane tasks that eat up your time and keep you from being CEO and Salesperson. With the time you save by using a virtual assistant, you can focus on what you do best: closing deals and client building.
Kenneth Er, a Bay Area real estate agent at Sotheby's International agrees:
"Of course I can do most of these things myself, but I'd rather focus on generating more business by calling FSBO's and building relationships with my clients. Using an overseas VA frees up my schedule and I estimate that it costs me between 15-25% of the cost of hiring someone locally."
Here are a few ways top Real Estate Professionals are using virtual assistants to close more deals.
Data Entry – Updating Listings etc.
Updating listings on your MLS or Zillow account, or entering leads into your CRM can be a huge time drag. Outsourcing this work to a virtual assistant can free you up to work on big picture tasks. As a CEO or salesperson, pretty much anything is a better use of your time than typing words into boxes.
Broker Philip Lang, Co-Founder of Triplemint, uses Virtual assistants for data entry, running credit, and responding to emails:
"We have been using virtual assistants for years. As a broker who owns a company, virtual assistants provide more leverage to our office staff. They can run credit reports on applicants, respond to inbound client e-mails and do data entry to make sure our listings are always up to date. We find that they are extremely useful for helping augment our team."
Listing Research
How many listings on your MLS have kitchens with windows that face east? Which three bedroom ranches are on quiet, tree-lined streets and which ones are too close to the freeway? Questions like these from house hunters are very common. Wouldn't it be great if you could get them the answers they want quickly, no matter how busy you are? A virtual assistant can do just that.
Researching Buyer and Seller Leads
In my four years as a real estate agent in New York City, I've googled the name of every single buyer and seller lead that came across my inbox. At the very least I look for a LinkedIn profile and a facebook page to see where they work, and what type of person they are. Why? I want to know who I'm dealing with. Are they a Yankees fan? Great. We have something in common to talk about.
Imagine if you knew a little something about every single person that RSVP'd for your open house. When Sally Home Hunter says hello, you know she has three kids and likes gardening. Your virtual assistant can make this a reality.
Scheduling and Calendar Management
If you're anything like me, you've had clients email to cancel or try to reschedule showings at the last minute, often when you're overwhelmed with other work. Not a huge deal if they're your only appointment of the day, but what if you have back to back showings? Your virtual assistant can reschedule with clients, buyer's agent's, or listing agents to keep your calendar conflict-free.
Instead of a frantic five-word text from you, imagine if your client who needed to reschedule got a call like this: "Hi this is Victoria's assistant Jennifer and I just got your email saying you need to reschedule your showing today. What day would work better for your schedule?" If you were the client, Which would you prefer?
Getting Feedback from Buyer's Agents
In my opinion, you should always reach out to your own buyers directly for feedback. That said, getting feedback from buyer's agents for your own listings is another great task for virtual assistants. You can even set them up with a script to get the honest feedback your homeowner needs.
Logistics
Let's face it, your one thing for today is probably not calling dozens of local florists because yours canceled the morning of your staging appointment. Why not put your virtual assistant on the job so you can spend the morning building your relationship with the homeowner? Home Inspector running late? Why not have your real estate virtual assistant call the buyer/seller and listing agent to reschedule?
Personal Tasks
Let's face it, personal tasks intrude on our workday almost as often as work tasks. Even a simple chore like finding the best value soccer cleats can balloon into an hour or more of your precious time clicking around on Amazon. This is a perfect task to assign to your virtual assistant.
Graphic Design
Although there are some pretty amazing graphic design resources that allow anyone to create gorgeous documents easily, it's still something that the CEO or Salesperson shouldn't waste her time on. Instead, you can use virtual assistants to create eye-catching show sheets, flyers, postcards, sign in forms, open house signage, or anything else you need to look great for your clients.
Improving Your Online Presence
In order to stay competitive in today's market, you need to be a local expert. However, some of your future clients will be moving to the area you work from all over the country. This is why casting a wide net with your social media efforts is so important. Virtual assistants can put in the time and effort to make sure your social media efforts reach as many people as possible.
Blogging and Link Building
Your new assistant can scour the web for great articles to keep your blog current, or even better, help promote your blog on the web.
Link building, getting other websites to link to yours to get higher placement on google searches, can be a tedious chore. You can use your virtual assistant to build links to increase traffic to your site and get more leads into your sales funnel.
Facebook, Twitter, Pinterest, and Instagram
Keeping your facebook, twitter, Pinterest, and Instagram accounts up to date and active can be a huge asset for your business, but like blogging, keyword research, and link building, a huge time suck. Virtual assistants can keep your followers on social media engaged and generate more buzz about your business while you focus on selling.
HARO Requests
HARO (Help a Reporter Out) is a great resource for increasing your media profile and building links to your website. HARO is a site where journalists (myself included) reach out to the public for information and quotes to help write articles. Many journalists are looking for quotes from Real Estate Professionals like you.
To take advantage of HARO you need to be quick, as many writers are under a deadline to get their stories published. Having a virtual assistant monitor HARO for journalists seeking quotes from Real Estate Professionals can be a huge help.

Do You Need a Real Estate Specialist?
Over the past few years, companies like Conversational, myoutdesk, and Real Support Inc, have been offering US-based virtual assistants who are specially trained to work with Real Estate Professionals. For the kinds of tasks mentioned already (e.g. scheduling and personal tasks), you would more than likely have to train a real estate specific VA the same way you would any other assistant. You can train a US-based assistant from a much more affordable India-based VA on Mytasker just as quickly.
However, in some cases, a virtual real estate specialist may add good value, especially for more seasoned agents. Here's a quick rundown of the types of real estate trained VA's available on the market today and what they can help you with:
Virtual Transaction Coordinators
Although the power of today's transaction management platforms makes them a bit less useful, virtual transaction coordinators can be a huge help in gathering and organizing the mountain of paperwork required to close your deal. You may only need them for a few hours, but as a CEO, you should delegate those hours to your salesperson to keep your seller happy and let your transaction coordinator worry about keeping everything organized.
Virtual Inbound Sales Assistants (ISA's)
A Virtual Inbound Sales Assistant is someone who personally qualifies and nurtures cold, inbound leads until they are closer to being ready to buy or sell. According to Doug Yeaman, CEO of Lead Connect 365, more than 8 out of 10 leads who contact an agent online don't end up buying or selling until almost 14 months after making contact. That is an incredibly long time, and drip campaigns can only keep them interested in you for so long. Inbound sales assistants can stay in touch with leads for the long haul to keep them in your sales funnel longer.
Virtual Outbound Sales Assistants
Virtual Outbound Sales Assistants work on generating leads from scratch by cold calling FSBO's, expired listings, and other potential lead sources. Services like Phone Animal provide agents with skilled cold callers who focus solely on lead generation and nothing else. Though the potential returns here can be huge, the legal risks can be considerable depending on the laws in your state.
Know the Legal Risks
Before hiring a real estate specific virtual assistant, make sure to check with your broker or compliance staff to see if the tasks they are performing require a real estate license in your state. The line between legal and illegal can be very blurry here. For example, in many states, it's against the law for unlicensed workers to "solicit" for specific properties or services, or to answer certain questions about listings you represent. When in doubt, ask. If you're starting your own firm, ask your lawyer.
The Bottom Line on Real Estate Virtual Assistants
Hiring a real estate virtual assistant is something that agents of all levels can benefit from. Virtual assistants have many advantages over local assistants and used properly, can offer a great ROI. As long as you stay aware of the potential legal risks, hiring a virtual assistant should be at the top of your to-do list this quarter.