6 Best Real Estate Website Builders for 2023
The best real estate website builders make it easy to create fully functional real estate websites with little to no knowledge of writing code or graphic design. These websites help agents and brokerages build and market their brands online, increase credibility, and generate leads. We compared dozens of real estate website builders based on cost, features, support, and our firsthand experience with the providers to help you find the best website builders for real estate agents and brokerages.
Best Real Estate Website Builder Solutions at a Glance
Website Builder

Starting Price per Month

Free Plan

MLS/IDX Integrations

Customer Support

$19

✕

✓

Live chat, phone, email ticketing system, and help center

$23

✕

✓

Live chat, email ticketing system, and help center

$18

✓

✓

Live chat, phone, email ticketing system, and help center

$10

(billed annually)

✓

✓

Live chat, phone, email ticketing system, and help center

$9.99

(with an annual commitment)

✕

✕

Live chat, phone, email ticketing system, and help center

$99

✕

✓

Phone, email ticketing system, and help center
To find out which best real estate website builders will best suit your real estate needs, take this quick quiz:
Which real estate website builder is right for you?
Duda: Best for Brokerages & Large Team Collaboration
Pros
Ability to integrate Facebook ads
Drag-and-drop design functionality
Built-in site analytics
Cons
Domain not included
No free version is available
Missing chat or interactive tool for website visitor engagement
Duda's website builder enables agents to quickly build real estate websites by utilizing a library of templates and an easy-to-use website editor. Agents can customize every website element, including the photos, layout, and real estate words used to capture visitors. Furthermore, agents can white-label their websites so that their brand is prominently displayed. A performance dashboard exhibits website data, including visits, engagement, and contact form fulfillment.
Duda has been deemed the best real estate website builder for team collaboration because it offers a section builder that enables users to access and save different sections throughout the team. The Site Comments feature allows team members to include notes on top of each web page's elements for better collaboration and communication. Assign admin, designer, and sales permissions and create custom roles when needed.
Duda gives users the option of using no code or diving into JavaScript, Cascading Style Sheets (CSS), HTML, and application programming interfaces (APIs) for more functionality. The majority of website builders that use templates don't offer this feature. The platform also has a client management feature that allows developers to manage projects with their clients.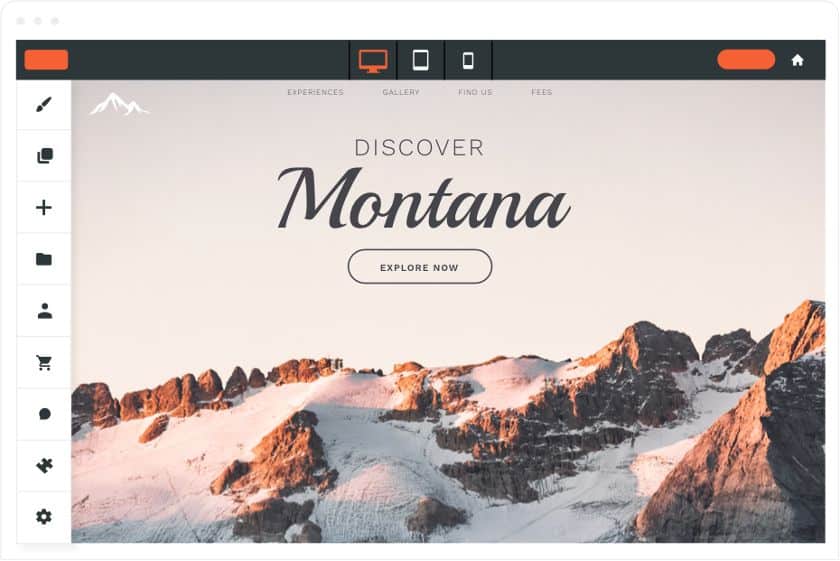 ---
---
Additional Duda Features:
Edit by Device: Allows you to customize every element per device for complete control over how your site looks and functions on desktop, tablet, and mobile.
Google PageSpeed Optimization: All Duda websites automatically optimize for Google PageSpeed upon publishing and republishing.
Comment Log: All website comments are automatically logged in one location, enabling you to easily track conversations even after they've been resolved.
Team Sections Dashboard: This dashboard is a collaborative space where you and your teammates can see your duplicates and edits and be inspired by Sections built by your team and predesigned Sections by Duda.
Duda Monthly Pricing:
Basic Plan: $19 ($14, if billed annually)
Team Plan: $29 ($22, if billed annually)
Agency Plan: $59 ($44, if billed annually)
White Label Plan: $99 ($74, if billed annually)
Duda Reviews:
Customers gave Duda a 4.6 out of 5 rating, saying that it is easy and quick to build unique websites and manage hundreds of client websites with Duda. Users also praised Duda's chat support for its swift response whenever an issue arises. In addition, many users raved about the wide variety of apps they can integrate into their websites. They also commended the timesaver features, such as the integrated image editor and auto-optimized videos and images for fast loading time.
However, a few clients mentioned that Duda has a relatively limited library and wished for more variety in the templates across various industries. Further, one user commented that the blog section needs some improvement, particularly the layout, and was disappointed with the Basic plan for only providing email support. In contrast, the team and agency plan contains phone and chat support. Weebly's customer support might be a better fit for a more cohesive support option.
Squarespace: Best for Creating Integrated Email Campaigns
Pros
Modern and mobile-friendly templates
Affordable plans and a 14-day free trial
Drag-and-drop editor to customize your site
Cons
No money-back guarantee
No free plan
No auto-save, revision history, or backups features
Squarespace is one of the best website builders for real estate agents, with an easy-to-use interface, sleek and modern templates, and advanced tools to help strengthen an agent's online brand. For example, it has native tools to support your sales and marketing campaigns like Delighted, eBay, and Mailchimp.
As a result, Squarespace is considered the best website builder for real estate agents and brokerages that want integrated email marketing tools. It provides multiple email layouts for any audience, and it has integrated email marketing real-time analytics to help you assess and see how your campaign is performing while it's still live. Furthermore, Squarespace offers advanced email marketing tools to automate your email marketing efforts, streamline your contact list management, and personalize every message you send.
Squarespace's basic plan allows for two contributors per site, and that number increases as you upgrade to higher plans. Each Squarespace page is also built to be easily indexed by search engines, which, when used with search-friendly real estate keywords, contributes to increased website optimization. The Squarespace website builder also maintains a mix between usability and a design-forward approach.
For example, you can develop visual interest with section-based animations like fading, sliding, and scaling, including options for slow, medium, and fast speeds. However, unlike other real estate web builders, Squarespace focuses explicitly on helping sell services. An appointment scheduling tool provides real-time calendar availability and client email reminders and allows clients to reschedule appointments for listing presentations and property showings.
---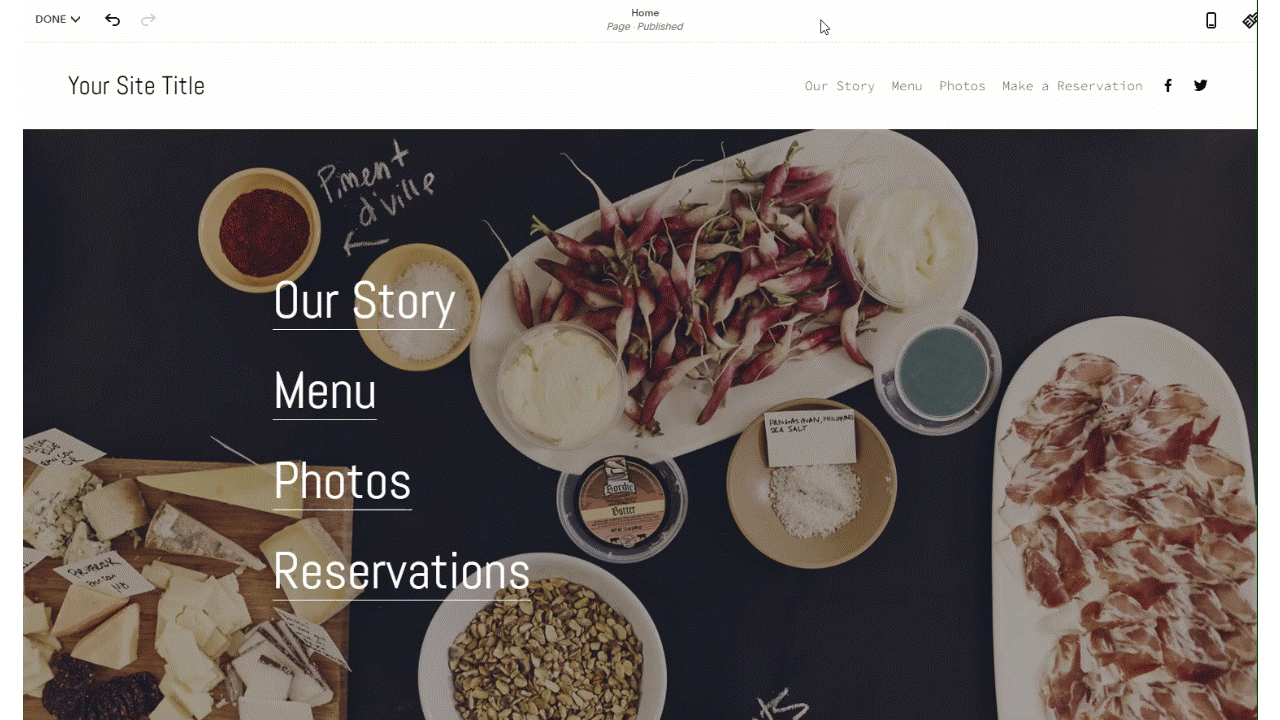 ---
Additional Squarespace Features:
Hire an expert: Squarespace has experienced third-party designers and developers for hire to help you polish an existing site or build a new real estate website from scratch.
Marketing tools: You can create promotional pop-ups and add an announcement bar to your website to catch visitors' attention, which improves your lead generation and conversions.
Social media campaigns: Depending on your plan, you can make Instagram posts and tag your store's products for selling on Instagram. Create Instagram stories, connect your Facebook pixel and ad data, and add Pinterest "Save" rich pin buttons to your images.
Third-party integrations and extensions: Squarespace offers 31 extensions, from finance to sales and marketing, to help you manage, optimize, and expand your site.
Squarespace Monthly Pricing:
Personal Plan: $23 ($16, if billed annually)
Business Plan: $33 ($23, if billed annually)
Basic Commerce Plan: $36 ($27, if billed annually)
Advanced Commerce Plan: $65 ($49, if billed annually)
Squarespace Reviews:
We explored the web for Squarespace reviews from users who've used the platform to build their real estate website to determine if Squarespace is worth it. The general customer assessment considered Squarespace as one of the best website builders for real estate for its ease of use and clean and elegant website designs. Aside from these, users also love that you don't need technical or actual website design skills to create a solid website with Squarespace. With this, Squarespace garnered a 4.6 out of 5 customer review rating.
However, a few users expressed dismay at the lagged system and the lack of a general undo button. Also, one user is disappointed with the lack of an auto-save feature and customizability given to the website's creator. You can only customize the preset template rows. Check out Duda if you want more freedom to customize every website element, like photos and layout.
Webflow: Best for Individualized Agent-site Management
Pros
Free Secure Sockets Layer (SSL) certificate
Embed customer engagement tools
Customizable templates available
Cons
No free trial
Customer support is not available 24/7
Pricing and plans are complicated
Like most codeless website builders, the base of a Webflow website is built on a templated design. Webflow's plans are structured differently than other real estate website builders as they are divided into workspaces and site plans. The workspace plan allows in-house teams and agencies more control over their code, unlimited unhosted sites, and advanced permissions. In contrast, individual real estate agent websites use site plans that offer limited bandwidth, form submissions, and content editors.
Moreover, the free account plan enables you to create two unhosted websites. Agents who need to manage additional projects can upgrade their account plan to include additional websites. For example, if an agency or brokerage provides agents with individual sites, this platform will allow access to manage each site through one dashboard. The structure of the Webflow plans is the reason why we named it best for agents who need to manage multiple agent-individualized websites.
There are a few features that differentiate Webflow from other website builders. Webflow is a free website builder for real estate agents, and its website paid plans include a maximum number of unique website visitors and a maximum number of records in the content delivery network. Regardless, agents can upgrade plans to increase these limits.
Additionally, you don't have to host your website on Webflow. Agents may prefer to use Webflow's design interface but can use a different website host for enhanced security, faster website load times, or customer support. Export your website and host it anywhere you'd like on paid account plans. Agents have complete control of their website and can even transfer a website to another Webflow user and export the HTML coding to another website developer.
Additional Webflow Features:
SEO tools: Allows you to optimize your website search engine optimization (SEO) with its schema markup, meta titles and descriptions, indexing and sitemap controls, 301 redirects management, and image alt tag editing features.
Website interactions: Webflow's interactions and animation features, like slider panel change, navbar menu open, loop, and per breakpoint visibility, empower designers to build complex, rich animations without thinking about code.
Hosting: Webflow's hosting is full of features that make running your site more effortless, such as automatic security patching and maintenance, scaling, backups, and versioning. You can easily integrate Google Analytics, Google Optimize, and other marketing tools into your website.
Editor: Webflow's Editor allows you to create and change content on your page without navigating a complex back-end content management system. Also, managing and updating your site's SEO settings do not require a plugin. Every page of your website may be easily optimized for search, from page titles to meta descriptions and URLs.
Webflow Monthly Pricing:
Site Plans (General)

Starter: Free
Basic: $18 ($14, if billed annually)
CMS: $29 ($23, if billed annually)
Business: $49 ($39, if billed annually)

Site Plans (Ecommerce)

Standard: $42 ($29, if billed annually)
Plus: $84 ($74, if billed annually)
Advanced: $235 ($212, if billed annually)

Workspaces (for in-house teams)

Starter: Free
Core: $28 per seat ($19 per seat, if billed annually)
Growth: $60 per seat ($49 per seat, if billed annually)

Workspaces (for freelancers and agencies)

Starter: Free
Freelancer: $24 per seat ($16 per seat, if billed annually)
Agency: $42 per seat ($35 per seat, if billed annually)
Webflow Reviews:
Webflow users gave the site builder a 4.4 out of 5 rating. According to one user, Webflow has a unified design-first system with clutter-free features and tools. Many users also noted that they love Webflow because no coding is required and it's easy to use. You can also use pre-existing templates to create your website with a few clicks and customize it how you want.
The platform has a few limitations, no matter your plan. The number of pages you can create is maxed out at 100, which proves difficult if you want to allocate a few pages to each listing or individual agent. One client found the hosting quite expensive if you choose to host through Webflow. For affordable hosting, GoDaddy is likely the more affordable option.
Weebly: Most Affordable & Best for Customer Support Options
Pros
Free SSL certificate
Website performance dashboard
Ability to add an Instagram feed to the site
Built-in ecommerce tools
Cons
Free and personal plans have Square ads
No free trial period
Free domain name contains Weebly branding
No real estate-specific templates
Weebly's simplistic interface and affordability is the reason why it is best suited for new agents or smaller teams who may not need additional customizations. Weebly is also the best free website builder for real estate agents and teams who want extra customer support. Both free and paid Weebly customers have access to extended customer service hours through phone, email, help center, or live chat. This ensures you'll receive support as you navigate the building and launching of a real estate website.
For design creation, Weebly provides users with curated templates, a suite of marketing tools, and lead capture pages to collect client information. Additionally, real estate agents can use the robust ecommerce tools in Weebly to collect fees or commissions directly through their website to streamline operations. Even the free version contains most ecommerce tools, so agents don't need to purchase Professional or Performance plans.
Weebly offers many features, including integrated SEO, code embedding, and powerful ecommerce tools. Additionally, Weebly provides email marketing tools, but to use them, you must subscribe to a Weebly Promote plan. This will make it simpler to advertise your business to new and loyal clients. Additionally, email marketing analytics are provided so that you may assess the success of your campaigns and obtain knowledge to enhance your promotional emails and special offers.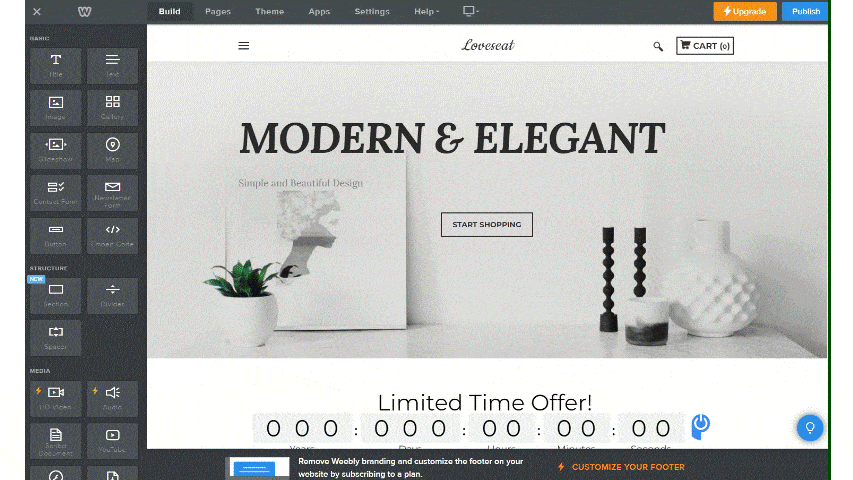 ---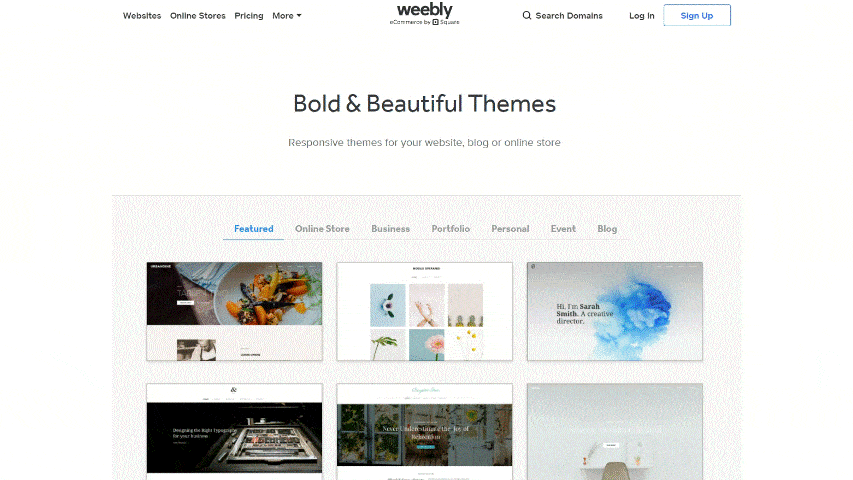 ---
Additional Weebly Features:
Mobile app: Allows you to build, edit, and manage your website from your mobile device.
Photos: Weebly enables you to create your own galleries, slideshows, and custom backgrounds.
App Center: This allows you to integrate third-party apps into your site, store, or blog, from shipping and marketing apps to calendar and menu integrations, to help your site grow faster.
Free web hosting: Guarantees that your website loads quickly, stays online at all times, and achieves peak performance. Also, it offers a seamless online experience to visitors to your Weebly site.
Free domain hosting and management: Buying your own domain name through Weebly is easy, with no extra setup required. Your website will be visible in the new domain within minutes of publishing.
Weebly Monthly Pricing (Billed Annually):
For Websites

Free Plan: $0
Connect Plan: $10
Pro Plan: $12
Business Plan: $25

For Online Stores

Pro Plan: $12
Business Plan: $25
Business Plus Plan: $38
Weebly Reviews:
The positive Weebly reviews and 4.3 out of 5 customer rating stem primarily from its intuitive and user-friendly interface, which makes it so easy to use even for beginners. Many say it's an excellent platform to create a customizable website with little experience, especially with the drag-and-drop editor that comes with non-commerce sites. One user noted that Weebly's spacers feature, which creates a space between different objects, makes the website look much more aesthetically pleasing as everything is not just crammed together.
Most clients explicitly stated that Weebly has a very limited and basic design and function. Although the website editor allows users to change the themes, customize colors, and make any changes to the website's physical appearance, major adjustments would require a different platform altogether. For a more customizable experience, Duda is the best real estate website builder for customization through extra coding.
GoDaddy: Best for Its Built-in Appointment Booking Tools
Pros
Unlimited bandwidth
Professional email matching domain
30-day money-back guarantee
30-day free trial
Cons
No month-to-month plans
Website chatbot only for Premium and Commerce plans
Support by email is not available
No free plan or Internet Data Exchange (IDX) integrations
GoDaddy is a website builder for real estate agents that provides premade real estate-specific templates and enables agents to access reports and analytics on website views and social engagement data from a centralized dashboard. These elements are useful for evaluating the effectiveness of their real estate marketing ideas. The GoDaddy website builder can be attached to any custom domain and includes templates with drag-and-drop editing functionality and custom photography.
Every GoDaddy plan includes a built-in appointment scheduling feature, though recurring appointments and online payments require at least the Premium plan. Its online booking system lets you list multiple services, dates, times, and service providers. You can also organize payments and collect customer information. Because of this, we've labeled it the perfect website builder for agents looking for built-in appointment booking tools.
GoDaddy provides free websites with email, social media marketing tools, Secure Sockets Layer (SSL) certificates for the site and data protection, and customer support. Plus, it's affordable, has unlimited storage and bandwidth with paid plans, and includes unique capabilities alongside essential marketing and SEO tools to help you grow your business.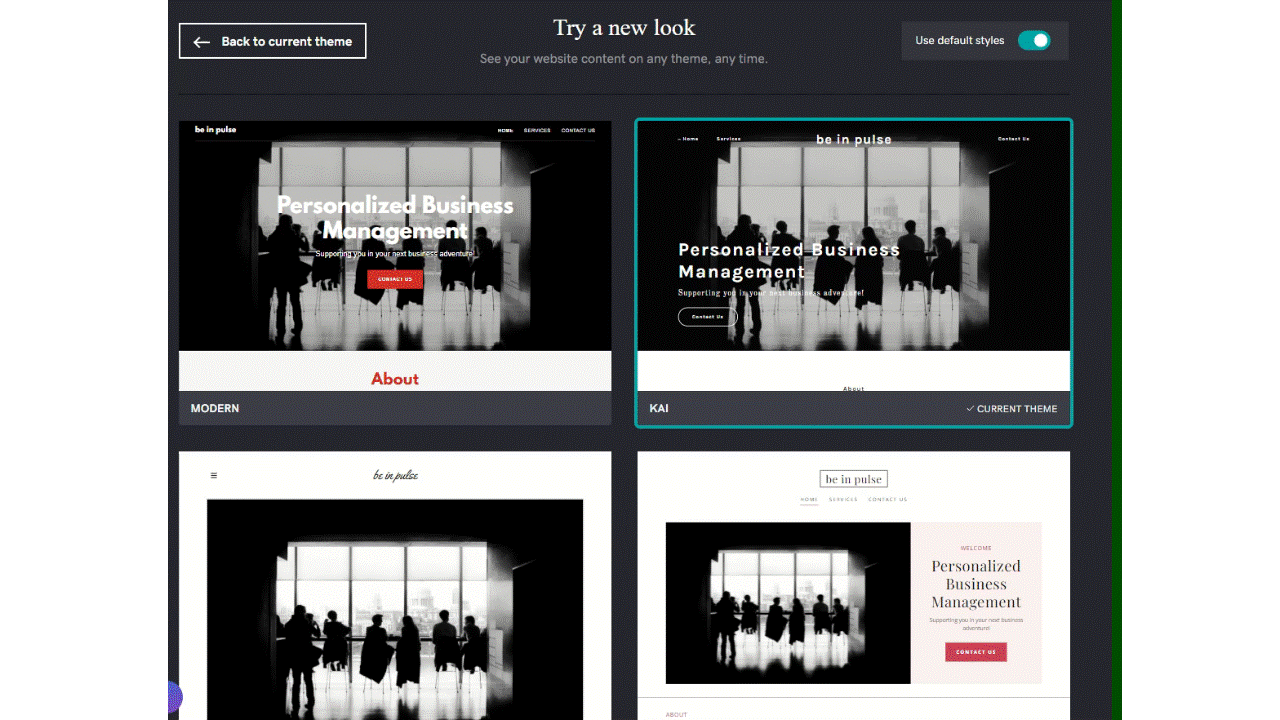 ---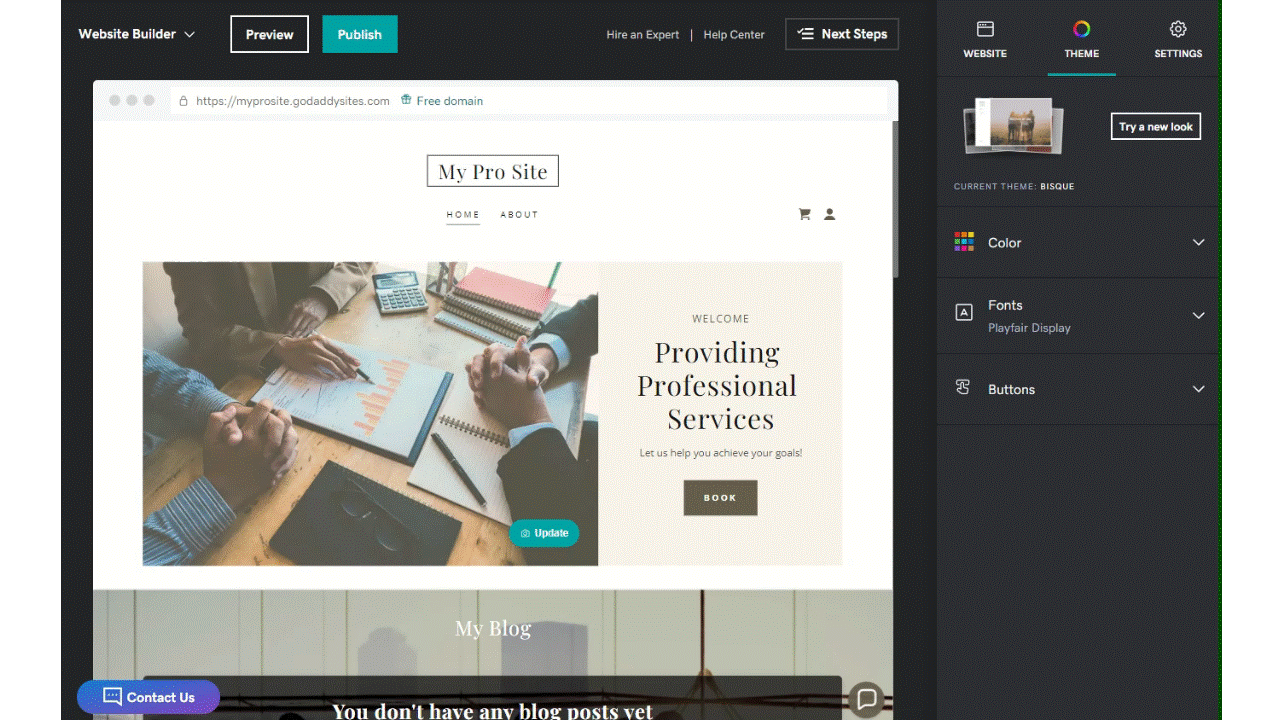 ---
Additional GoDaddy Features:
Website backup: The moment you enter your domain and set up your account, site monitoring, malware scanning, and backups start immediately. And, if you have unforeseen data loss or damage, you can quickly restore your website to a fully repaired state with a single click.
Digital marketing suite: It has all the tools you need for your small business to stay connected to your customers beyond your website. You can create and manage socials, ads, emails, and reviews from one dashboard.
Free logo maker: This enables you to design a custom logo for your business or choose from hundreds of templates.
WordPress hosting: This feature makes your site faster and more secure because it runs on next-generation Ceph storage clusters, and your content is delivered from over 200 global locations for 3 times faster page load times.
GoDaddy Monthly Pricing*:
Basic Plan: $9.99
Standard Plan: $14.99
Premium Plan: $19.99
Ecommerce Plan: $24.99
*Billed annually
GoDaddy Reviews:
GoDaddy's site builder has a 4.2 out of 5 customer review rating for its user-friendly platform for creating professional-looking websites. The platform includes a range of templates and design tools that enable users to create a website without any prior coding experience easily. Many users are also delighted with its range of features for customizing the look and feel of the website and design tools, including adding images, videos, and other media, adding and managing content, integrating with social media, and tracking website traffic.
One user is disappointed with GoDaddy Website Builder for its lack of flexibility and customizability. Users do not have much control over the layout and appearance of their website. Another client said that although you can use the website builder for free, once you pay for the add-ons, the cost of the website increases exponentially. Check out Webflow's or Weebly's free option if you are looking for a real estate website builder offering a free-forever plan.
Placester: Best for Landing Pages With Lead Capture & Nurture Capabilities
Cons
Least affordable website builder
No free version is available
Domain not included
No beta testing and live chat support
Placester is a real estate-specific website creation system with integrated real estate lead generation tools. It has the widest variety of professional, real estate-specific website and landing page templates where you can customize each template with your branding, logo, copy, colors, images, and format. The platform's key features include advanced IDX listing integration tools, unlimited pages, a simple CRM, custom real estate landing pages, and online customer support.
The lead capture tools coupled with the CRM are why we named Placester the best website designer for real estate agents for capturing and nurturing buyer and seller leads. Lead capture tools, such as custom landing pages and custom capture forms, encourage prospective clients to leave their contact information. Those leads seamlessly integrate into the CRM data, containing auto-responders and email drip campaigns to help nurture buyer leads.
Placester offers industry-specific website tools, including home valuation pages, area pages, IDX search and mapping of listings, and agent profile pages, depending on the plan purchased. These premade tools make it easier to build a real estate website platform that captures targeted leads. Furthermore, busy real estate professionals can hire Placester's design experts to create their websites and landing pages to streamline the process and give a professional touch.
---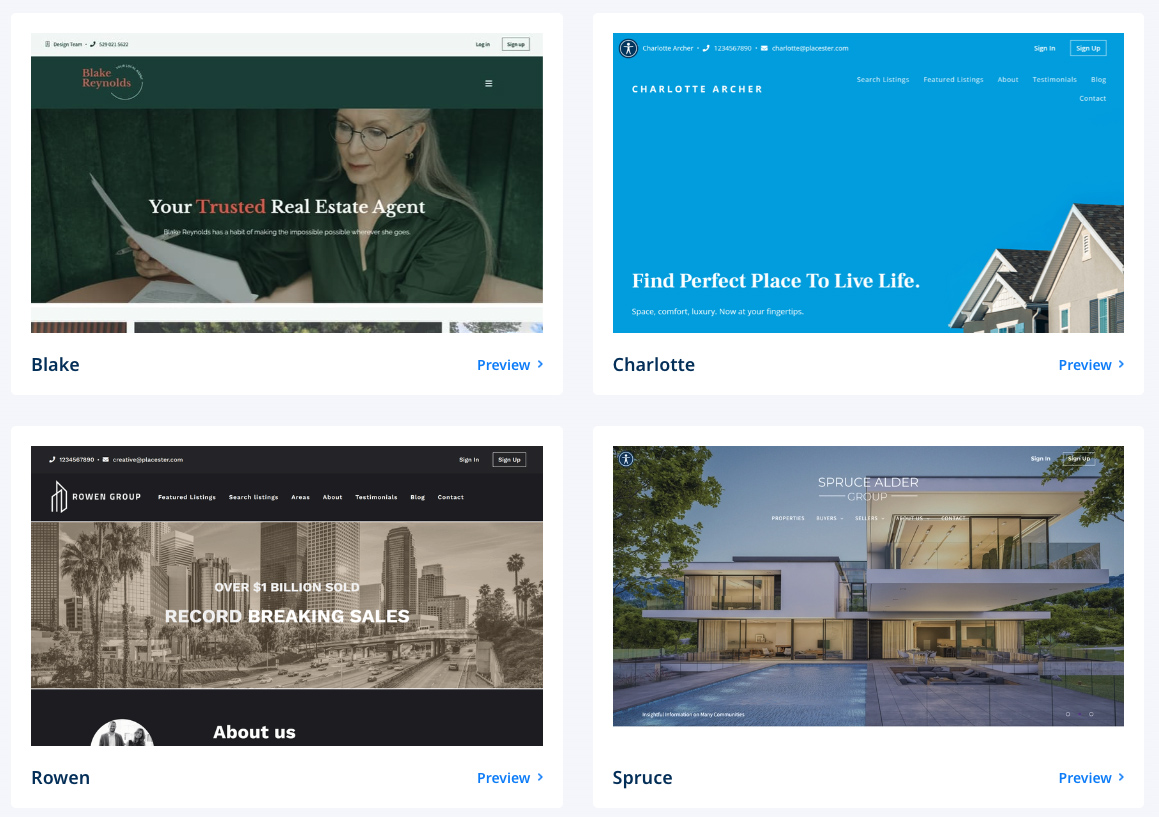 ---
Additional Placester Features:
Agent Manager: It has a set of tools that lets real estate broker effortlessly manage their back office, agents' websites, schedule and send reminders, roster, profile, and onboarding—in one place.
SEO tools: Provides built-in SEO tools like schema markup, meta descriptions, in-depth articles, and guides on targeting the right real estate keywords and optimizing your website for SEO.
Placester Services Marketplace: This enables you to browse hundreds of affordable services, such as retouching photos and creating an office page index offered by experienced professionals in the industry.
Third-party integrations: Placester integrates with Zapier to provide more than 4,000 integrations. It also incorporates various categories like email marketing, customer support, lead generation, more robust CRMs, and project managers.
Placester Monthly Pricing:
Do It Yourself Plan: $99 ($79, if billed annually)
Do It For Me Website Plan: $149 ($119, if billed annually)
Do It For Me Content Pro Plan: $399 ($319, if billed annually)
Placester Reviews:
Most Placester customers found the platform easy to navigate, and you can make a great website without having a lot of knowledge of website creation, giving them a 3.6 out of 5 customer review rating. One review stated that the platform is very effortless for uploading content and editing the site, and whenever they needed assistance, the customer support chat was prompt and helpful.
On the other hand, many users complain about customer support, saying they are unresponsive to their emails and never answer the phone when they call. Aside from these, multiple users are unhappy with the expensive pricing of the company. For a more budget-friendly real estate website builder, try GoDaddy, which offers the most affordable services starting at $9.99 per month.
How We Evaluated the Best Real Estate Website Builders 2023
Selecting the best website builder for real estate is essential. It plays a vital role in establishing your brand's online presence, capturing leads, providing your clients with crucial information throughout the buying and selling process, and your overall success in real estate.
All the real estate website creators and best real estate website hosting platforms evaluated here are web-based programs without the requirement of any software. We considered pricing, general and advanced features, and customer support channels as criteria to determine the best website platform for real estate agents to create and host their websites.
After evaluating multiple site builders, we selected Duda as the best overall real estate website builder. Its affordable pricing starts at $19 per month, and it has a 14-day free trial as well as a money-back guarantee. It allows real estate professionals to try the platform out and be confident to make a long-term commitment. The advanced features, like unlimited bandwidth and storage, built-in search engine optimization (SEO) tools, beta testing, IDX integrations, and extensive support options, also helped it stand out.
Other criteria used to evaluate the best website builders for real estate included:
35% of Overall Score
We compared each website builder's monthly and annual costs as well as considered which builders give new users a free trial period or offer a free version. Site builders with a money-back guarantee received additional points.
25% of Overall Score
We looked at which website builders offer advanced real estate marketing features, including landing pages, IDX integrations, customization capabilities, and real estate-specific website templates. While they are considered nice to have, they are instrumental in growing your pipeline more effectively.
20% of Overall Score
An effective real estate website builder should provide you with all the basic features needed to generate real estate leads with a website, like storage, domain, bandwidth, SEO tools, and site analytics.
10% of Overall Score
We researched the hours of each website builder's customer support availability and looked for support via live chat, email, ticket, phone, or help center. The more contact methods each platform offered, the higher they scored.
10% of Overall Score
Expertise in the field and firsthand experience with the providers allow us to evaluate the standout features, value for the money, and ease of use for each website builder.
*Percentages of overall score