The most effective real estate websites present information clearly and concisely. We asked 27 top-producing real estate agents, brokers, and website designers for their best real estate website ideas and tips to do so. These experts were willing to share real estate website tips from site design to content inclusion that will give your business an edge.
Here are the 27 best real estate web design ideas and tips from the pros:
---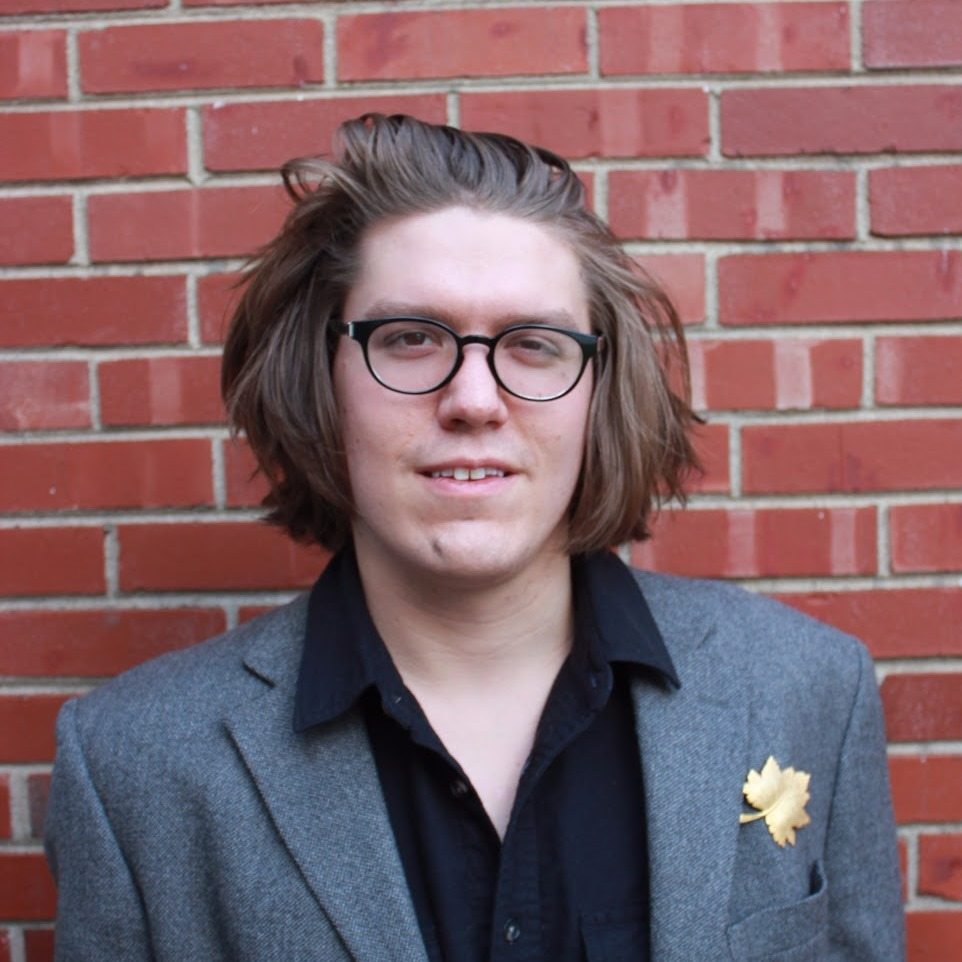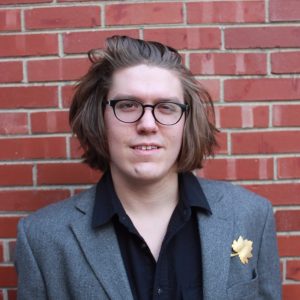 1. Use WordPress to Build a Powerful, Easy to Edit Website
Did you know The New York Times, The Huffington Post, BBC America, and Sony Music all use WordPress as the foundation of their websites? There's a great reason for this. WordPress is a powerful, flexible, and easy-to-update platform, making it particularly appealing to all kinds of businesses.
Fortunately, you don't need to know how to write code to create your own WordPress site. You can learn how to set up an IDX-integrated real estate website in our step-by-step WordPress guide. In it, we recommend Bluehost, which lets you create a professional WordPress website, host a personalized domain, and get a business email address, all for as little as $2.95/month. Click here to get started.
---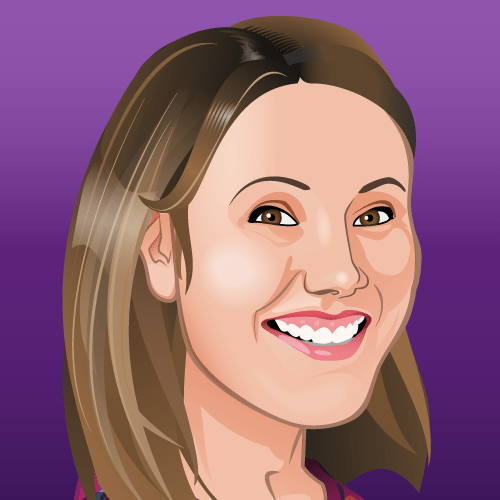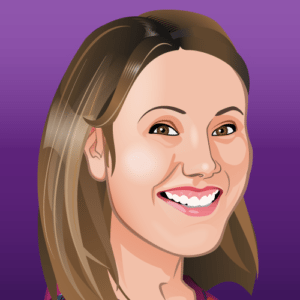 2. Target Long Tail Keywords to Increase Conversions
Marieke van de Rakt, Yoast
When planning the content for your website, long tail keywords may get fewer searchers, but those searchers are much more likely to convert. Long tail keywords are usually three- or four-word-long searches that are very specific to what the user is looking for (like "new home construction Lancaster"), and they can offer fantastic results.
"The longer and more specific the search terms are, the higher the chances of conversion are. I am currently looking for a cottage in France to spend our next summer vacation. I started my search with the term 'vacation France.' I quickly discovered I wanted to go to the Dordogne, and preferred a house in the countryside. My search still continues, but now I use terms like [vacation house countryside Dordogne]: a long tail keyword. Using this keyword, I found new sites, which more closely resembled my vacation wishes. Chances for me to book my vacation largely increased."
---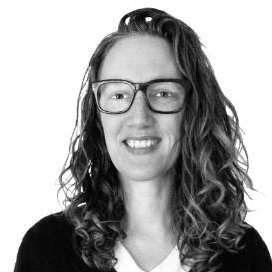 3. Build a Landing Page That C.O.N.V.E.R.T.S.!
Beth Morgan, COO, Twine Data
Landing pages are those stand-alone web pages made specifically to advertise—one that a potential client might come to after clicking on one of your paid ads. Whether you build one yourself or have it outsourced to a place like Real Geeks, chances are that as a Realtor, you want to have one that speaks to your potential customers.
While many online talk about "secret landing page strategies," Morgan reminded us that there are no real secrets, and the fundamentals usually convert the best. While we show you how to construct the perfect landing page, Morgan came up with a simple mnemonic device to keep in the back of your head when designing a new page:
C = Clear Call to Action
O = Offer
N = Narrow Focus
V = VIA: Very Important Attributes
E = Effective Headline
R = Resolution-Savvy Layout
T = Tidy Visuals
S = Social Proof
---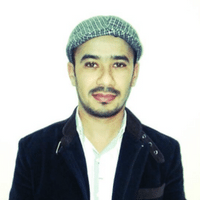 4. Add Real Estate Agent Schema Markup
Fathi Arfaoui, Trustiko.com
Some real estate website ideas just take your site to the next level. Arfaoui offers one of those ideas by introducing Schema, a semantic markup language that describes elements of your site so Google's search crawlers can better categorize it, giving you a leg over competitors who aren't using it. Arfaoui talks about the importance of having your website speak Google's language.
"To provide search engines, especially Google, with more information about your site and listing, you should use the proper schema markup elements. I highly recommend the official real estate agent schema markup plug-in."
Schema helps you get those snippets when Google shows search results, and helps your site to rank by assisting Google on the back-end with a plug-in that won't slow down your page. For more real estate website tips on how to get your site to rank on Google, we published a guide to the three primary ways to rank.
---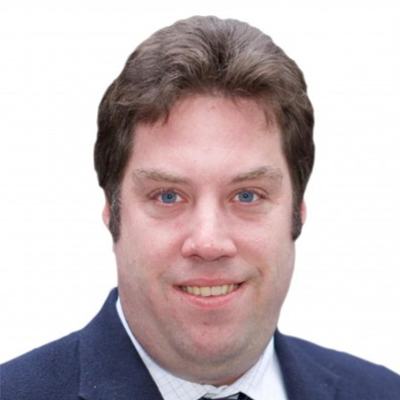 5. Get a Free Website by Purchasing Exclusive Leads
Companies that offer turnkey real estate websites are a dime a dozen. Getting these websites to integrate with your lead gen and contact management software is another matter altogether. Market Leader sells exclusive leads, which means they only sell one lead to one agent. What's more, when you buy leads from Market Leader, you also get a free CRM and branded website designed to collect leads and capture searches. Click here to get started.
---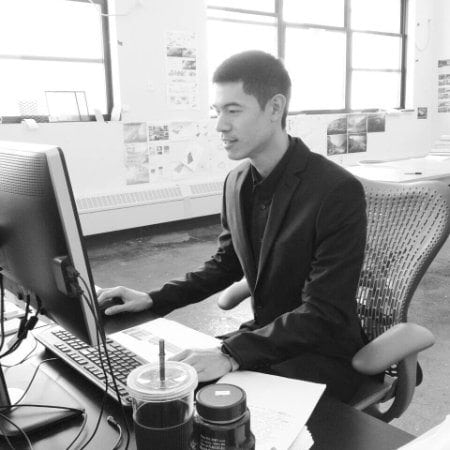 6. Take Advantage of Listing Integrations like IDX or Nestio
Alex Tseng, CEO, REMY
Tseng offers useful advice to anyone needing real estate website ideas during the construction phase. Real estate agents and brokers require websites that have listings integrated, and while this looks like a monumental task, it's actually fairly simple.
"You don't have to design every part of your website; in fact, you don't even need to design the workhorse of your website: the listings database. Listing management tools such as dsIDXpress and Nestio allow you to insert a simple line of code into your website, enabling your customers to pull up all the relevant listings."
---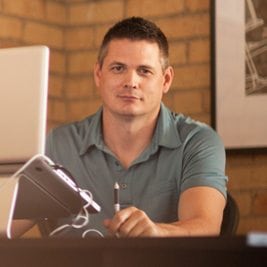 7. Choose a Theme with a Simple Search Bar to Put Listings Front & Center
Jarad Hull, CEO, Blueroof360
Most people are coming to your website to search for listings, and Hull offers some solid real estate website tips that address that. When constructing your site, be sure to select a WordPress theme that allows you to have a simple and outstanding search bar front and center. According to Hull, this decreases confusion and increases the time they spend on your site.
For proof this strategy works, start examining the homes pages of places like Zillow, Realtor.com, or Homelight. Choosing the right WordPress theme to build out your site makes all the difference in the world to giving your potential customers what they're looking for.
Check out our article on how you can create a business website in 5 simple steps!
---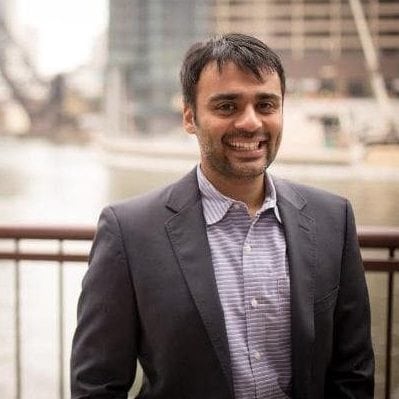 8. Update Your Website (Including Blog Posts) Frequently
Aalap Shah, Co-founder, SoMe Connect
Updating your website (including blog posts) regularly will help you rank better in Google. While you might want to update your website every few months, updating your blog posts every week is optimal. Shah states that updating regularly helps from a marketing perspective as well:
"We'd recommend keeping the website updated frequently, whether it's pictures or testimonials. Think about the buyer's journey. A client chooses an agent based on referral or Google search. They'll most likely come back to your site a few times, and having fresh content shows activity and brings more life to the brand."
---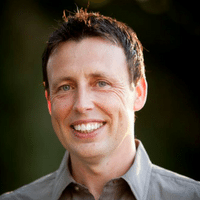 9. Focus on Quality Over Quantity
Julian Blakeston, Style Agent
In 2018, people are bombarded with information. To stand out, focus on quality over quantity. A website with five pages of rich quality content is far more effective than a website with 20 pages of generic information and an empty, unused blog.
Blakeston offers truly useful real estate website ideas when he suggests keeping quality high by cutting out fillers that just take up space. If you can provide truly useful information specific to your potential customers, in your specific market, clients will appreciate your expertise. Also, by keeping your information specific and useful to your geographic area, you'll have an easier time ranking on Google to look like the authority you are.
---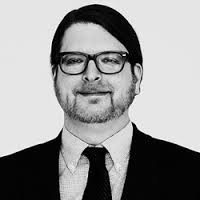 10. Focus on Social Proof by Adding Client Video Testimonials
If you've ever looked up reviews for a restaurant or looked at what others had to say about a product you've considered buying, you understand the importance of social proof. One of the most powerful ways to give it to them is to include candid video testimonials from former clients on your site.
When a potential client sees the genuine words coming from a family, couple or individual just like them, it feels far more personal. BombBomb is a video marketing tool that lets you easily create professional video testimonials. Upload them to YouTube and add them to your website, or insert them into social media posts and emails. Click here for a free 14-day trial.
---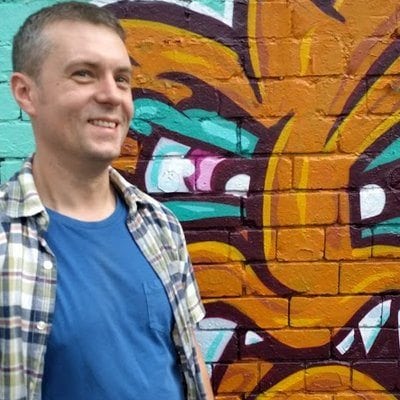 11. Go Beyond Responsive Design & Create a User-Focused Mobile Experience
Marcus Miller, Managing Director, Bowler Hat
A lot of web designers plug the fact that they offer "responsive designs," but if all you do is have a platform that can be accessed on a mobile phone, you're missing the point. A basic responsive design isn't enough to make users return to your site on their phone—it has to be an experience for the user that they would want to repeat.
Miller offers anyone in the profession solid real estate website tips when he suggests considering how users interact on their devices and to design around this. How will they interact on their device? What are they looking for? How accessible is it? How will they browse? Start thinking of how potential clients are using their phones when designing your website, and you'll design a website that will capture more time on site and create a more likely contact with you.
---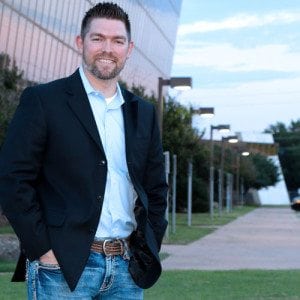 12. Evoke Positive Emotion to Connect with Buyers
Russell Frazier, Founder, Visigility LLC
Emotions drive behavior. When someone feels inspired, amazed, impressed, or even has a great laugh, they are far more likely to share your content. When you think about real estate website ideas for design on content, consider how those things will make your potential client feel. You want them to share your content, fill out your contact form, or pick up the phone to call you.
Frazier gives real estate website tips centered around emotion, stating, "I tell all of my clients to include lots pictures of happy, smiling people on their website and social media. People want to do business with people who are happy…and making others happy. Along these lines, I suggest that you snap a photo of yourself and every single person to whom you sell a home. Post these photos on your website to provide security and social proof."
Your website should always work to create an emotional connection with your visitor. Consider the images you select for your home page or about page. Do they give people a feeling of family, hope, joy or security? Do they build trust? What does your website make someone feel when they enter it? Ask a friend to hop on and give their honest opinion.
---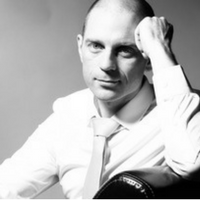 13. Include Multiple Calls to Action to Increase Conversions
Eugene Gamble, Real Estate Investor and Business Coach
If you want potential clients to contact you, sometimes you have to encourage them. Directing a behavior is termed a "call to action," and an essential addition to the rest of the real estate website ideas on this list. Customers can love what you offer, but often won't think of the next action to take, so help them out! Advertisements on television that tell you to "call now" are using a call to action, and it's a similar concept when applied to your website.
Gamble takes the idea of "calls to action" a bit further in his real estate website tips by explaining the importance of including not one, but many. If you want your potential client to do something, you have to guide them. Multiple calls to action could include an "email me" button, "contact us" call out, or "call now" suggestion.
---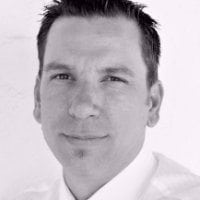 14. Make Sure Your Website Loads Quickly
Jason Weamer, Founder, Visual Identity Group
A slow-loading page is the page that people don't stick around for. If your website doesn't load quickly enough, not only will people leave your site, Google will too. An amazing tool that every website owner should look at and bookmark is Google's PageSpeed Insights.
This tool will do a complete analysis of your site (for everything but aesthetics) and assign you a score from 0-100, with the goal of getting as high a score as possible. It will completely outline everything right and wrong with your site and give you tips to resolve them.
---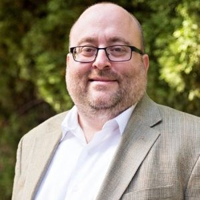 15. Passively Capture Leads Anytime With a Chatbot
There will always be potential leads who visit your website and want more information but never fill out your contact form. Freshchat is a live chat platform that uses AI to engage website visitors with targeted content 24/7. It also automatically uploads their basic contact information into your CRM so you can follow up with leads quickly and easily. Best of all, the basic version of Freshchat is free. Click here to try it today.
---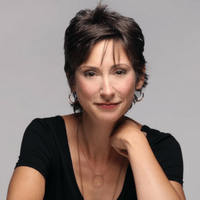 16. Your Website Must Say Immediately Who You Are, What You Do, and Who You Serve
Lorrie Thoman Ross, CEO, Web Marketing Therapy
Your website must say immediately (without having to scroll) who you are, what you do, and who you serve. Ross realizes in her real estate website tips that most people scan more than they read. Messaging on your homepage must be direct, powerful and to the point.
Be sure that it is crystal clear that you are a real estate agent or broker, your specialty, and who you serve (people in a certain geographic location, perhaps). Being clear in your messaging helps the people who get to your site to engage with it by immediately finding the content relevant to their needs.
Ross offers key real estate website ideas for your copy by suggesting that you lay out who you are immediately, what you do, and who you serve. There is benefit to being specific in your client base. You can't be everything to everybody, and you want your website copy to appeal to your ideal clients. Your website is the nucleus of all of your web marketing efforts. It needs to build credibility, visibility and support sellability.
---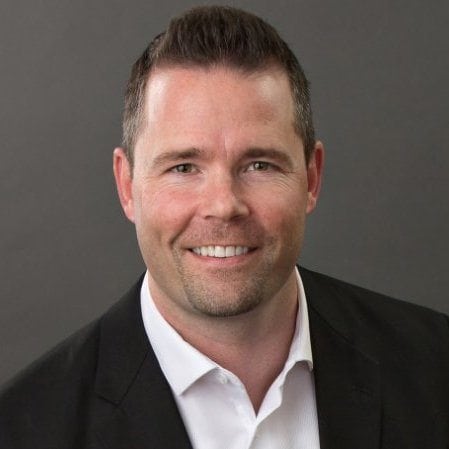 17. Prioritize Usability Over Aesthetics
Sam Debord, Managing Broker, Seattle Homes Group
Sometimes you get great real estate website ideas that are tough to implement. Everyone wants a drop-dead gorgeous website, but some of those sites cost a fortune and actually don't load quickly and aren't very easy to use.
Some of the best performing sites on the internet are pretty darn simple. You may not have the budget to build the most high-tech website ever, but you can make it easy to use. Debord offers some of the best real estate website tips you can get: to keep your site simple, clean, and easy to use. Far too many people get lost in the shiny object and forget that their website is primarily about client functionality. Look at Craigslist! It might not be flashy, but that simple website is used by hundreds of thousands of people.
Generating business from a real estate website is about getting the users to what they want quickly and easily. Label your users' options conspicuously and limit the number of choices. Make the most likely choices obvious. Have easy to identify contact options on all pages. Don't make the users call. Let them know that their request has been received and confirmed, and they won't have a reason to keep searching on other sites.
---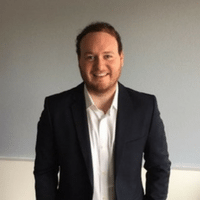 18. Use Video Backgrounds to Create a Mood or Tell a Story
Malakai Sparks, President, The Malakai Sparks Group
While we discussed adding video for client testimonials, Sparks contributes another tip on how to use video effectively on your real estate website. As a Realtor in Orange County, Sparks wanted to convey a lifestyle, and remarked that he added video to his own website because he found that photos just didn't do it justice.
"Having a video of riding on a boat, shopping at world-famous malls, having the top down and cruising down the Pacific Coast Highway, and various shots of the waves and ocean gives one a sense of this lifestyle they are buying into. One is not just buying a house from us, they are buying a lifestyle. That's what I want to communicate first—and there is no better way to do that than a motion video displaying this."
---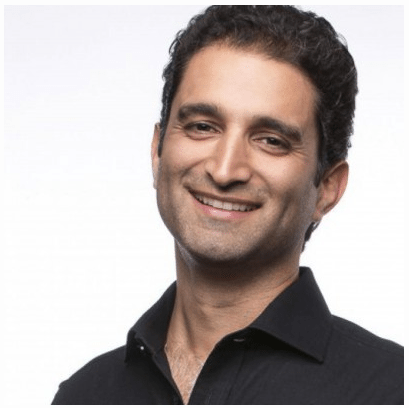 19. Have a Game Plan and Budget Ready Before Building Your Site
Sep Niakan, Miami Real Estate Broker
Niakan recommends laying out your real estate website ideas before even constructing your site. Knowing what your game plan is, how you will get traffic to your site, what type of content you intend to post, and having a plan to build an audience is something that should be determined prior to build. "If you build it, they will come" only works if you are Kevin Costner in Field of Dreams.
Budget is also an important element of the puzzle. Know what you want to spend for the site development, ad campaigns, or any other element related to your site and have it as a cushion. Your website should not be financially leveraging other important areas of your life, but instead be a smart addition to your career. If you need a solution that doesn't break the bank, we found real estate WordPress templates with IDX integration for as low as $60. See that template and more here!
---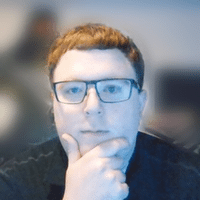 20. Make Sure Your Homepage Photos Represent the Market You Serve
Mike Demopoulos, Evangelist BoldGrid
If you're selling property in Iowa, it makes no sense to have a background photo of New York City. Make your homepage photos represent the best of the area you serve, and have clients see a wonderful backdrop they can relate to.
Wherever you are, a good real estate website tip is to make sure you're highlighting what makes that area unique from your professional lens. For example, if you serve the San Francisco Bay Area, consider using a photo of the iconic Victorian "painted ladies" in the center of your landing page. If your business is in upstate New York, consider showcasing a traditional Tudor.
---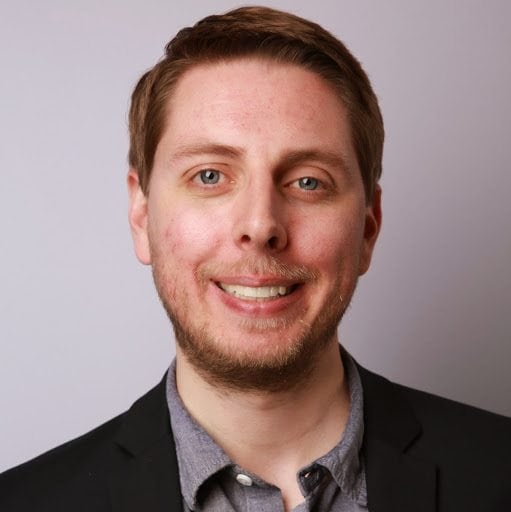 21. Add Visual Interest to Your Blog Posts with Free Stock Photos
Bushery both advocates and warns about how to integrate stock photos into your real estate website ideas for posts. Stock photos are a great addition—up to a point. While you want the majority of your photos to reflect your neighborhood, restaurants nearby, popular parks and your actual market, there is a place for stock photos in your posts.
Where is the place for stock imagery? Background stock photos that represent your neighborhood, and inserting stock images in blog posts usually adds interest to the piece. The rule of thumb is that your use of stock photography should not misrepresent the reality of your community.
---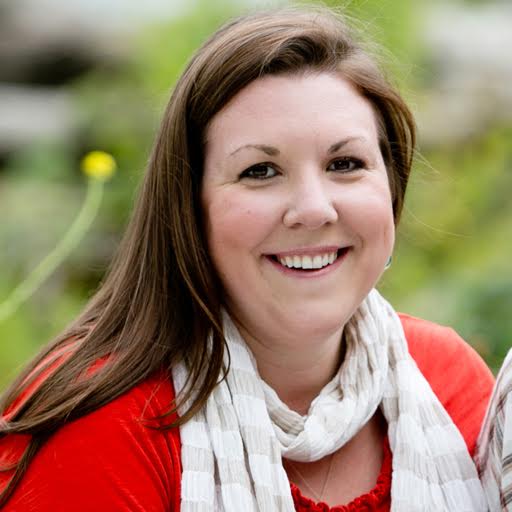 22. Engage Visitors with Live Chat
Erin McCormick, Director of Lead Generation Adam Hergenrother Enterprises
Sometimes people come to a website looking to answer a question or for something specific they have difficulty finding. Using a live chat feature helps to engage people on the page if they need assistance, and directs them to what they need. If you feel like this would be a useful addition, try using a live chat feature on your site. There are a number of companies that offer this service, but LiveChat is a great option that can be easily added to your WordPress website.
As with all real estate website ideas, you have to be sure to implement this one with a close eye to what visitors to your site will want. For a live chat feature, be sure to have a program that can be closed by the user when on your site, and be sure to respond personally to inquiries as soon as possible when lead information comes through.
Monitoring and answering live chat queries can be labor intensive, and is the perfect job for your ISA (Inbound Sales Associate) or Virtual Assistant. Virtual assistants sound pretty high-end, but they don't have to be expensive.
---
23. Keep Your Website's Navigation Simple
Zach Katkin, CEO, Atilus
Even though you might have a great play on words, it's best for those who come to your website if your titles and sections are straightforward. We've seen a lot of businesses and agents obscure great content behind playful titles in their navigation. Don't do this.
Sometimes you think your audience will get the joke when you include playful or fun titles or tabs, and sadly they often don't. Katkin suggests using conventional titles for the elements in your navigation. For example, within your real estate website, use a traditional "about" tab, rather than something framed differently, like "my motto."
---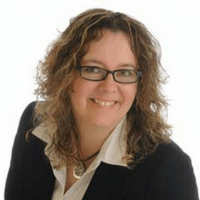 24. Create Neighborhood Profile Pages
Marie Haynes, Realtor
Haynes found that neighborhood profile pages were a big draw, and also a wonderful way to be discovered online. She talked more about how she constructed the page, the work that went into it, and the payoff that ensued.
"We are working on creating guides to help people learn more about our city. One of our top lead generators is a page on Ottawa's Best Neighbourhoods. We created this by gathering census data and putting together an algorithm to find the neighbourhoods that have a bunch of great factors. We also put significant time and effort into creating a guide to help people understand the layout of the city of Ottawa."
---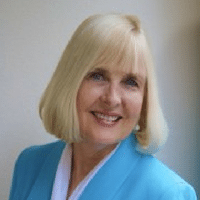 25. Use Headlines and Bullet Points
Bernice Ross, Ph.D., CEO of Realestatecoach.com
Ross offers some fantastic real estate website ideas that impact the structure of your text online. Her real estate website tips revolve around how people read today. She reminds us that people who read online often have short attention spans, scan in certain patterns, and want their information in ways that are easily digestible. Be judicious in breaking up the text using things like headlines and bullet points.
"Today's web visitors skim and scan the 'F' pattern. As a result, your focus should be on headlines and bullet points that link to more detailed information. If you have a website with massive amounts of text, it's time to change it. Remember, most younger clients are accustomed to text messaging. They have short attention spans and like their information in bite-sized chunks. If the web visitor wants detailed information, he will click through to reach it."
---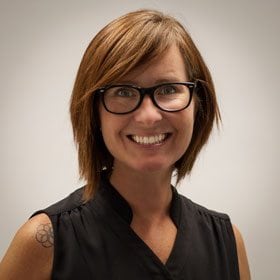 26. Focus Content on Outcomes
Molly McKinley, Adwerx
When you are sitting and thinking of your real estate website ideas prior to even writing a word, McKinley suggests mapping out the end game and gearing your content toward that end.
"Before you start laying out your page or writing content, rank your marketing goals for that page. Ask yourself what action you want a visitor to that page to take. Perhaps you want them to view your listings, fill out a request for your whitepaper, or simply pick up the phone and give you a call."
---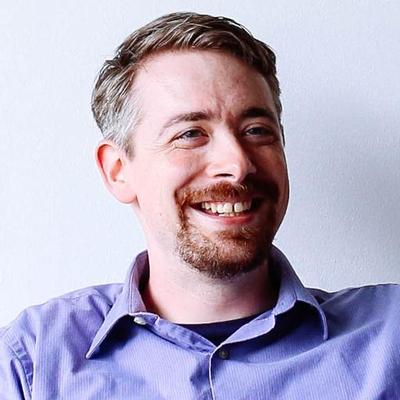 27. Resize Images to Improve Website Speed
Pat Pohler, Patpohler.com
If you've ever gone to a webpage and had the image load slowly, you know how frustrating this experience can be. Many people leave sites that have this experience, and particularly in real estate, photos are incredibly important. Pohler gives the tip for your real estate website of simply making sure to resize your images prior to uploading.
"This is the one that kills so many sites, especially if you're allowed to upload images through a Content Management System (CMS). Often, most people don't resize their images before uploading. A fast-loading website makes visitors much more likely to stay and browse."
---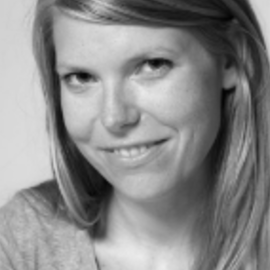 BONUS: Maintain Brand Consistency for all Single Property Websites
Neska Husar, Marketing Director, SharpLaunch
It's not uncommon for savvy agents to create single property websites for some of their listings. When asked about her real estate website ideas, Husar offered that agents and brokerages should use templates to keep branding consistent across single property websites. Using website templates is an easy solution that can be branded to convey your unique style.
"Create a custom real estate website template for your single property sites, or use an automated solution to help maintain brand consistency across all your domains. An all-in-one solution, where you can easily add property information, photos, videos, maps, and marketing materials, can be a big help."
---
The Bottom Line
The best real estate website ideas often help you map out your online presence before the design process even begins. Planning how your website reaches potential clients, and what features and structure it has, can give you a leg up on your competition and help you dominate your geographic area.
While setting up your website correctly will help you draw in more potential clients, be sure that you're also reaching out in the places that clients already are. Using Zillow Premier Agent can help round out your presence. It's estimated that for every dollar you spend, you end up with approximately $2.60 back in commission.