Real Geeks Review: Is It Right for Your Real Estate Business?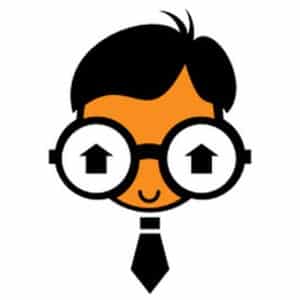 What We Recommend Real Geeks For
We recommend Real Geeks for real estate agents who want to generate buyer or seller leads online. They can do this by leveraging their IDX listing website and targeted landing pages and using the suite of marketing tools and built-in CRM to help nurture and convert leads.
Who Real Geeks Is a Good Fit For
Independent agents looking to build an online brand: Real Geeks provides a real estate marketing platform with tools that allow real estate agents to launch and use branded IDX listing websites, landing pages, and online ads to generate leads.
Agents who have experience nurturing leads: Real Geek's platform takes some of the weight of converting prospective leads to clients through email drip campaigns, but the platform doesn't provide in-depth lead nurturing training for after you've made contact. Therefore, the platform is best for an agent who has previous experience nurturing and converting leads, and who knows how to utilize real estate software.
Agents who prefer to generate leads through paid online marketing platforms: Most online lead generation platforms rely on their own website traffic to drive leads to your listing or agent profile. However, Real Geeks leverages Facebook and Google Ads to target your ideal client types and bring them to your IDX website, where lead magnets are used to convert site visitors into prospects. For that reason, it also made our list of the best lead generation companies.
Who Real Geeks Is Not a Good Fit For
Agents wanting a customizable CRM with a variety of contact types: As agents become more experienced, they may want to specialize in multiple or unique niches beyond just seller or buyer leads and need to store the leads differently in their CRM, which can't be done in Real Geeks. Pipedrive is a fully customizable CRM that also has multiple integrations to connect to your website and other lead generation sources.
Agents with listings that need marketing tools beyond targeted landing pages: Your Real Geeks website will have a "coming soon" listing landing page and property-specific landing pages to drive inquiries for available listings. But sometimes properties require use of other marketing tools to help close a sale that Real Geeks does not provide. Platforms like Market Leader have a listing marketing package with additional tools to help maximize the exposure of a sales listing, or you can check out our article to get more listing marketing ideas.
Salespersons who already have a referral network of leads: Agents who have a steady stream of business through their referral networks may not need to pay for a website for a lead generation platform like Real Geeks. Plus, your Real Geeks website is not transferable if you terminate your contract, so you'll lose the information and effort put into launching the site. Consider other real estate website builders, like Placester, as an alternative for building your own website.
Real Geeks Overview
PROS

CONS

Customizable IDX website
Only for buyer and seller leads
Third-party integration with lead generation platforms like Zillow and Realtor.com
Limited educational materials or coaching available
Ability to drive leads through social media platforms like Facebook
No live customer support available or support chat function
Can be used by individual agent or teams
CRM does not contain closed deal information
Deploys Google pay-per-click ads
No integrated direct mailing marketing
Real Geeks Pricing
The pricing bundles for Real Geeks is divided into two plans based on if you want to use their online marketing add-on, Real Leads. The general plan includes the website and CRM that comes with landing pages, SMS text marketing automations, mobile application, email drip campaigns, and property valuation tools. With the Real Leads add-on, you also get a dedicated team to handle the Facebook and Google Ads campaigns to drive traffic to your website and landing pages.
Plans

Website and CRM

Paid Online Advertisements

Who Plan Is Best For

Agents just starting out who want to brand their business with a website and generate leads through landing pages

Best for agents who want to capture leads not available through most lead generation websites

Monthly Pricing

($/User/Month)

$299.00

Staring at $600.00 plus ad spend

IDX Website

✓

✓

Landing Pages

✓

✓

CRM

✓

✓

SMS Auto-responder

✓

✓

Mobile Application

✓

✓

Automated Email Drip System

✓

✓

Property Valuation Tool

✓

✓

Real Leads

✕

✓

Facebook Marketing

✕

✓
Add-ons
Paid Online Advertisements
This Real Geeks plan includes everything within the website and CRM plan, but also includes paid online advertisements on Facebook and Google Ads. The Facebook marketing feature assists in ad creation and can deploy advertisements on Facebook quickly, with advanced audience targeting that ensures each lead is qualified and contains the right contact information.
It also has the ability to pull in contact information from an individual's Facebook account information to avoid any contact submission errors. That information includes real names, contact phone, and email information attached to the Facebook account.
Real Geeks' Facebook marketing service also provides conversion tracking with metrics to help determine which ads are successful along with transparent ad reporting. Use this service to target clients in various demographics such as age, income, likelihood to move and buy a home, and more. Additionally, the managed Facebook marketing service assists agents with strengthening their branding to drive additional leads.
Real Leads
The Real Leads program is a fully managed marketing program to drive leads to your website, capture leads into the Real Geeks CRM, and cultivate leads. The Real Geeks' lead generation team assigned to your account will manage marketing campaigns utilizing Facebook and Google pay-per-click (PPC) platforms to increase the number of buyer and seller leads going to your website.
This allows you to generate business by attracting and converting prospective leads searching for real estate services in your area. You'll essentially accrue costs based on how many people click on your ads given the set of keywords selected, providing more clients to help you become more successful in real estate.
Real Geeks Features
Real Geeks helps agents generate real estate leads online through a fully functional IDX listings website and targeted landing pages coupled with strategic digital marketing campaigns. If you don't have a strong referral network, this helps to grow your business with an online presence that demonstrates your capabilities and builds strong relationships as you nurture leads. The CRM has built-in tools to help nurture your leads with email marketing and SMS text messaging campaigns.
Key features contributing to growing and agent's online presence include:
General Features
Pipeline management
Communication automation
Marketing features
Mobile app
A strong online presence can positively impact your business, especially when you want to generate leads online and organically without additional advertising costs. Having targeted landing pages, a personalized mobile app, and the ability to market to prospects by email and text all work to optimize lead generation and conversion. All these Real Geeks' features are geared toward creating a deeper connection with prospective leads to convert them to a closed deal.
IDX Websites
Customizable features
Lead generation
IDX listing capabilities
Search options for clients
Real Geeks provides multiple design options and easy-to-edit templates so agents can build brand awareness and differentiate their website. Design options include the ability to edit layout, colors, images, and more. IDX integration ensures the most updated information is available when your clients search your listings. The IDX will connect listings from your local Multiple Listing Service (MLS) automatically and update listings every 15 minutes, ensuring up-to-date and accurate information.
Embeddable widgets can be added to websites with a call to action. The call to action can include a lead magnet such as a home valuation report, contact form, or search widget to generate leads from your website. In addition to the design and functionality of the website, Real Geeks provides additional features to drive leads, like an interactive map function attached to the IDX searches, fast loading pages, and saved searches.
---
Targeted Landing Pages
Variety of landing page templates
Target specific audience
Capture leads in different sales funnel stages
Have one or multiple landing pages
Real Geeks provides customizable landing pages to target your niche clientele. Each landing page automatically captures lead information into the CRM and identifies which prospects were created through each landing page. From there, agents can sort by lead and then deploy the appropriate campaigns to nurture the various types of leads.
The following are the available landing pages from Real Geeks:
Property listing landing page: Showcase a specific property listing on a property landing page. These are great opportunities for using social media ads to drive interest in a specific property.
Market report landing page: This landing page draws the attention of sellers who are looking to understand the current market if they're looking to sell.
Coming soon listing landing page: Draw attention to listings that are coming to market soon as you prepare to launch a listing. Use this landing page before you put the listing into the MLS as a pocket listing to draw more opportunities and create higher demand.
Agent landing page: Highlight yourself, your team, or brokerage to drive interest from website visitors.
Home valuation landing page: Sellers visit this landing page to get a valuation of their current property to see what the potential sales value of it will be. This is another great opportunity to use social media ads to generate potential seller leads.
Custom lead capture forms: Create custom lead capture forms for your website and landing pages—edit the fields and calls to action as needed.
---
CRM
For individual agents or teams
Performance tracking
Third-party integrations
Lead and client insights
When an agent has multiple sources of inbound leads, it's essential to have a CRM to collect and manage lead records in order to maximize opportunities. Real Geek's CRM not only collects the contact information from the agent's website, landing pages, and widgets, but also has the ability to collect leads through integrations with third-party lead sources like Trulia, Zillow, and Realtor.com.
The Real Geeks CRM lets you prioritize leads by keeping track of the progress of each one. The ability to track lead progress and the integrated lead scoring system provides insights that enable you to hyper-target your attention to highly engaged leads. The Real Geek's CRM also offers insights gleaned from your leads' social media platforms to help you engage better by understanding their interests.
If you have a team or are looking to build one in the future, the CRM also enables agent lead routing and has an agent activity dashboard to help you monitor performance and accountability for each agent. The CRM holds call logs, notes, and appointment reminders to ensure everyone on your team has access to information so no leads fall through the cracks.
---
SMS Text Messaging
Automated messages
CRM syncing
Premade templates
Drip campaigns
Real Geeks provides SMS text messaging through the CRM to conduct conversations with multiple leads simultaneously. Agents can respond directly on their desktop if they're in the office or through their mobile phone for texting on the go. Texting ensures information doesn't get lost in an inbox and captures the attention of prospects by getting updates to them quickly, such as announcing a new listing just hit the market.
Text message automation features drive higher and quicker response rates. According to an MIT study, the agent who contacts a client first may have a 238% higher chance of converting that lead.
When clients submit their information on a landing page, they can receive an automatic text message to engage them. Once a client responds, you can further engage them based on their search criteria to drive listing appointments or set up a buyer meetings to deliver a listing presentation. Presaved text message templates streamline the process so you don't have to keep typing out the same response to each lead.
---
Email Marketing & Automation
Schedule preset emails
Drip campaigns
Email automation per lead type
Real Geek's email marketing automation sends drip email campaigns through the CRM on your behalf. Drip campaigns are also helpful with targeting, as emails can be sent based on criteria outlined in your CRM. Set up a series of emails to be sent at specific intervals with preset content and automatically send an email after a landing page form is submitted to engage the new prospect. Also, set up general follow-up emails to offer assistance to prospects in their real estate journey.
---
Personalized Mobile App
IDX listing site
Shareable between clients
Syncs with CRM
Push notifications
About half of all real estate searches are done on mobile devices. The Real Geeks personalized mobile app tailors itself to the needs of your clients and is included at no extra cost. Prospective clients can search, save, and mark as "favorite" the listings they're interested in. The application also sends push notifications relative to the listings a prospect selects, and this information is also fed into your CRM so it's available to you during your communications.
With the connection to the IDX, prospects can log into your application and access listing information without having to go to other third-party websites. Having your own website and mobile app showcases your skills and ability as the go-to agent and makes it easy for clients to share your app or website with their networks.
---
Ease of Use
The ability to customize your website with available templates makes the platform easy to use and enables you to quickly get started with capturing leads. You can also customize and change widgets to more fully customize your website and personalize it for your target audiences. The CRM provides advanced filtering to help you target multiple clients at a time with lead nurturing campaigns.
Integrations between the website forms, landing pages, and third-party vendor leads feeding directly into the CRM make it so you don't have to worry about data entry and can therefore focus on closing deals and prioritizing strong leads. The managed online ads also feed leads into the CRM and you don't have to obtain outside sources to deploy the ads on your behalf.
Best Real Geeks Alternatives
Real Geeks' is one of the best lead generation tools for real estate agents, but it's not the only one. The features, pricing, or intended use of other platforms might make one or another a better fit for your business. Here are three of the best Real Geeks' alternatives to consider:
Best For: Plans that cater to multiple team members

Best For: Agents looking to farm specific areas

Best For: Online lead generation with automated follow-up

Key Features:

Marketing and productivity tools
Advance website builder
Flexible packages as business scales

Key Features:

Available real estate training guides
Dashboards showing team productivity
CRM integrations with 40+ lead sources

Key Features:

Exclusive Leads
Facebook and Google ads available
CRM with automated follow-ups

Starting Price: $1,000/mo

Starting Price: $129/mo

Starting Price: $499/mo
What Users Think of Real Geeks
Real Geeks user reviews said the platform delivered a fully functioning website and CRM that launched extremely quickly, as promised. One Real Geeks review said there were preset workflows already created to keep leads engaged and another client was extremely satisfied with how their website ranked on the search engines. Customer service also received rave reviews for being efficient anytime a client needed support.
There are few negative Real Geeks reviews. One client did mention that they were unable to see if their email recipient opened their email campaign and they were dissatisfied with the quality of leads received. For agents looking to have a bit more insight into email campaign analytics, a platform specializing in email campaigns like Market Leader would be a better fit for email marketing.
Bottom Line
Real Geeks is an all-in-one real estate marketing platform that generates online leads to help real estate professionals scale their businesses. With a customizable website, landing pages, and CRM, real estate agents can stand out from their competition and develop brand awareness.
CRM automations ensure agents focus their energy on qualified clients and closing deals instead of worrying about manually keeping track of who to focus their time on. Overall, the platform contains all the tools needed to grow your online presence and generate leads to grow your business.