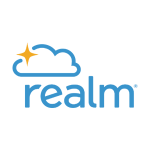 Realm by ACS Technologies is a church management software that lets users streamline their various ministry activities. It enables users to perform various tasks such as keeping a church directory, recording service attendance, as well as managing member givings. We compiled reviews from around the web and determined that Realm by ACS Technologies has generally positive ratings. We also compared the most common pricing options for small businesses.
Want to know the top church management software for small business? Read our Realm by ACS Technologies alternatives guide.
Realm by ACS Technologies Customer Reviews
Overall Experience: Excellent
Ease of Use: Excellent
Customer Service: Excellent
Pricing: Good
See All User Reviews
Summary of Realm by ACS Technologies Customer Reviews
What Realm by ACS Technologies does well:
Users who recommend Realm said that the platform is intuitive and easy to use. A lot of them also like that the desktop and mobile versions provide seamless user experience. Great customer support was also consistently cited, and some users mentioned that their feedback were applied to system improvements.
What Realm by ACS Technologies does not do well:
Users who left negative reviews of Realm said that some features occasionally malfunction such as the automation of member database. Some users also had a hard time figuring things out after software updates.
Most Helpful Positive Review
A user who left a positive review on G2 Crowd said that their switch to Realm from a previous management software has been easy and seamless, saying that "transition was smooth and simple." She mentioned that Realm is very intuitive and customer service is always topnotch. She said that if you are running a church and in need of modern and up-to-date technology, then Realm is the perfect solution. She also shared that Realm has a mobile app too, making it easy to look up names and addresses when the user is not in the office.
Most Helpful Negative Review
A user who left a negative review of Realm on G2 Crowd cited that the app doesn't automatically update members inside Groups even though they are not a part of the church anymore, which prompts them to make manual changes that take a lot of time. However, she said that they have reported it to the customer service already and while it is an inconvenience, she is positive that the team will work on addressing the problem, as they have always done so in the past.
Realm by ACS Technologies Reviews From Users Around the Web
Here are a few other resources for finding helpful Realm by ACS Technologies reviews from customers. We rated the review sites on a scale from poor to excellent based on how trustworthy and useful the reviews seemed.
| User Review Website | Average Rating | Number of Reviews | Quality of Reviews |
| --- | --- | --- | --- |
| Capterra | 4.5 out of 5 | 63 | Excellent |
| G2 Crowd | 3.8 out of 5 | 4 | Excellent |
*Average rating as of date article was written: November 20, 2017
Realm by ACS Technologies Pricing
Realm by ACS Technologies has three plans. A monthly subscription costs between $29 and $59 for the Inform Plan, between $44 and $89 for the Connect Plan, and $199 for the Multiple Plan. The main differences between the plans are the number of members and the inclusion of premium features such as volunteer check ins and multi-site management.
Inform
($/month)

Connect
($/month)

Multiple
($/month)

Monthly Pricing (depends on number of members)
$29 to $59
$44 to $89
$199
One-time Setup Fee
$79 to $149
$109 to $199
$200 to $300
Number of Members

Up to 50, 100, and 150

Self-managed Profiles

✔

Online Giving and Donor Statements

✔

Volunteer Check-ins

✖

✔

✔

Attendance Dashboard

✖

✔

✔

Shared Roles and Permissions on App

✖

✖

✔

Multi-Site Giving Reports

✖

✖

✔
All plans include fundamental features of the software such as data imports from third party apps, church directory, calendars, family management, fund management, and Text to Give donation mechanism.
The higher priced plans include premium features such as self-registration for events, invite-only events, threaded group discussions, direct messages, group pages, skills and interest tracking, and more.
Compare Realm by ACS Technologies Competitors
Not sure if Realm by ACS Technologies is the right church management software for you? Check out our church management software reviews.