20 Realtor Safety Tips to Protect You & Your Clients
Realtor safety is seldom talked about in the real estate profession, but must be addressed to protect you and your clients from danger and harm. Agents meet strangers frequently, are alone with people regularly, and often drive and walk in locations they are unfamiliar with. All of these situations can put agents in a vulnerable position, so you need to be prepared. Take a look through our list of 20 realtor safety tips to protect you and your clients from harm or even potentially life-threatening situations.
1. Screen Your Clients
Real estate agents jump at the opportunity to help new clients throughout the lead generation process without often thinking about whether the person is a complete stranger. Although you don't want to lose the opportunity, take a few minutes to do some basic research on your client before meeting with them in person, especially if the meeting location is secluded or you'll be alone (such as showing a house).
Googling the prospect's name and checking their profiles on social media sites like LinkedIn and Facebook are useful ways to put a face to the name. Connecting with your clients on LinkedIn demonstrates professionalism and makes you and your client feel more comfortable when you first meet in person. LinkedIn can also be a valuable tool to see what your client does for a living and discover what some of their interests are.
Even though this may seem a bit creepy on your end, knowing about your client isn't only beneficial as a conversation starter, but it also contributes to realtor safety. Keep in mind this is not a foolproof way to determine who your client is, especially if they have a common name like "Bob Smith," but it will hopefully give you a better idea of who you will be meeting and working with.
Use a client relationship manager (CRM) like Top Producer to get insights about your clients. Top Producer's product X-Factor Insights gathers a 360-degree view of your clients by sourcing information from their social media like photos, locations, jobs, and interests. This way, you can have a better understanding of who your client is, how to market and advertise specifically to them, and protect your safety as a real estate agent.
2. Meet in a Public Place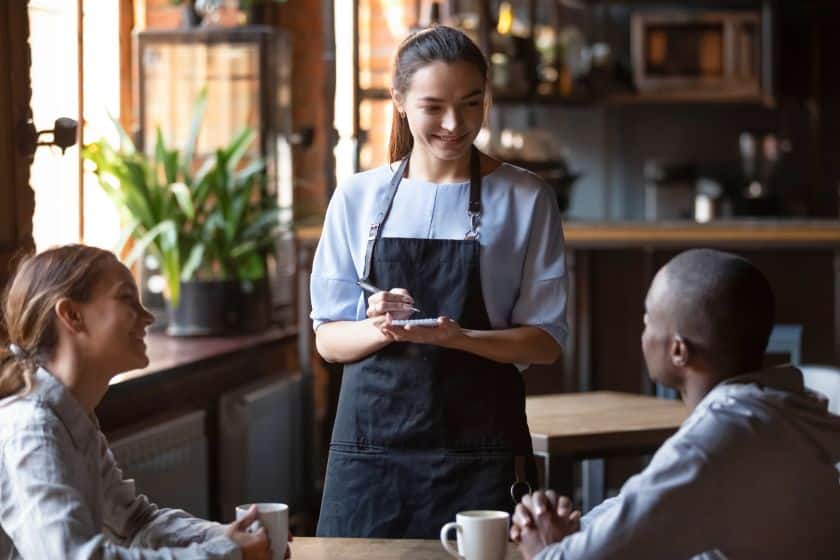 After screening the prospective client, you'll usually then meet with them in person to discuss their real estate needs. The first meeting should always take place in a public setting. This ensures that you are in a safe location with other people nearby in case of an emergency. It also makes it easier for you to exit a meeting gracefully if you feel unsafe or don't want to work with the prospect.
According to the National Association of Realtors (NAR), real estate agents meet prospective clients whom they've never met at their office or in a neutral location 65% of the time. Meet at a coffee shop, nearby store, or in your office to guarantee there are other people in the vicinity. Meeting at a local store or restaurant also enables you to showcase the neighborhood and community vibe.
Some prospective clients may pressure you to meet at the location of a listing for a showing, or even invite you to their home. Don't feel shy in letting them know that you always meet clients in a public place when meeting for the first time for safety reasons. If they continue to insist and don't respect your safety as a real estate agent, this may not be a client you want to work with.
3. Do Not Provide Access to Properties Without Your Presence
Many real estate safety issues can arise if you are not present for showings at your property listings, including vandalism, robbery, burglary, and even bodily harm. You can also miss out on an opportunity to bring an offer to your clients or generate real estate leads for your business by not being present.
Avoid this safety issue by deciding on an access plan with your clients. Make extra copies of the keys for yourself and purchase a lockbox. Don't provide the lockbox code to anyone, keep it in a safe location, and change the lockbox code periodically.
Some states use a Supra eKey, or electronic lockbox, that can only be accessed through a mobile phone if the user has proper real estate license credentials. If a home is vacant, you can consider using this method to allow access to other real estate professionals on their own. In addition, Supra will prompt real estate agents if they fail to return the key and send an alert to the listing agent.
4. Buddy Up With Colleagues for Realtor Safety
Oftentimes, real estate agents work open houses together and buddy up on showings. This adds an extra layer of safety for everyone involved. Just like when we were kids, the buddy system works well to foster realtor safety. Work with the other agents at your brokerage and establish a buddy system. Your buddy's responsibility is to keep track of your whereabouts and vice versa, so you can protect each other.
You can easily do this by sharing your calendar online or debriefing with a colleague about your day's plans. If you or your buddy don't check in or return to the office at the specified time, reach out to them to see what they're doing and if they are safe. You can also share your cell phone location with your buddy so they know exactly where you are at all times.
If you ever feel uncomfortable meeting a client in person, ask your buddy to accompany you to the public place where you're meeting the prospect. Have signals (non-verbal or keywords) prepared to notify each other if you feel threatened and need to make an exit, or to signal your colleague that they are free to leave if you feel comfortable.
5. Walk Behind the Client & Stay Toward the Door
It is best practice to walk behind your client when showing a property so they can envision themselves in the home, but also beneficial for realtor safety. If you are walking in front of the client, you can be easily attacked from behind, so for optimum mobility and visibility, allow clients to lead the way.
Also, staying near the door or another easily accessible exit point puts you in the best position to leave the property quickly in a threatening situation. If you've had multiple meetings and feel comfortable with your client, feel free to roam around with them, but otherwise, you should always be prepared to exit. This can be during an individual showing or even during an open house where visitors are funneling in and out.
6. Avoid Using 'Vacant' in Property Descriptions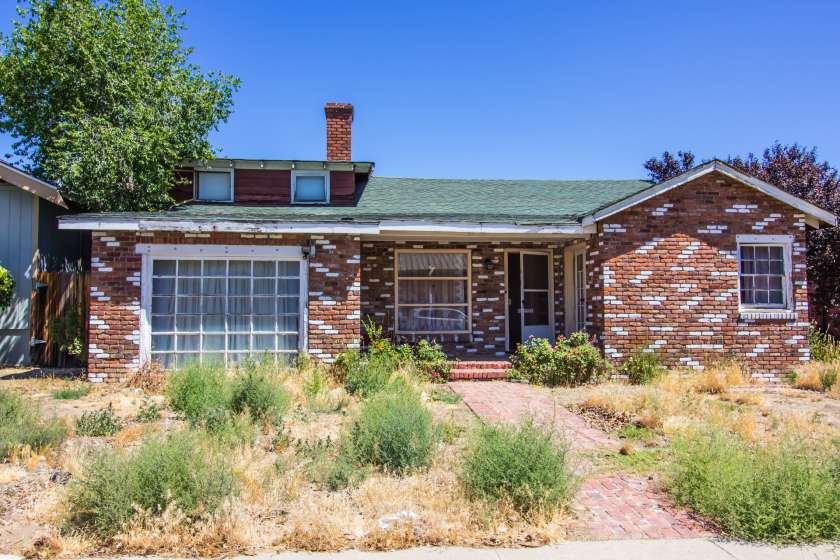 Using the phrase "property is vacant" in your marketing materials and property description is a bullseye for criminals. It makes a home an easy target and can jeopardize the safety of real estate agents and their clients. Instead, opt for "move-in ready" or "motivated seller" to avoid public detection.
Also, the seller should maintain the upkeep of their home to avoid the appearance of vacancy. For example, mail piling up, an unkempt yard and landscaping, a home with no lights on, or a driveway with unplowed snow can all be a giveaway to burglars that no one is currently living in the home. Even if a home is completely empty of furniture, valuables, and so on, it can still be a target for vandalism or squatters.
When it comes to homeowners, 46.9% don't have a home security system installed in their home, even though 60% of the burglars claimed an alarm would deter them from breaking in. Encourage your client to invest in a security system for their property, especially if they will be moving out, traveling, or often absent. Make sure to place stickers or yard signs on the home's exterior noting the presence of the security system.
In addition, an inexpensive solution for lighting is to place a few lamps in various rooms of the home and have them go on and off on timers. The homeowner also needs to make arrangements for outdoor maintenance (mowing the lawn, making sure newspapers, mail, and doorknockers aren't piling up, and so on) to help make the home look more lived in, even when it's not.
7. Check the Premises at the End of an Open House
Even if you're tired and ready to get home, you must check the premises to guarantee that no guests are lingering after an open house. This will protect your safety as well as your seller clients when they arrive back at their home.
Toward the end of the open house time, tell your guests the open house is ending and start to politely corral them toward the front door. Check in every room, closet, and hidden spaces, like behind the shower curtains, crawl space, and basement, to ensure the home is empty. This is another great time when it's a good idea to buddy up for open houses and showings.
Do not lock any doors until you are certain that everyone has vacated. Once you have confirmed that no one is there, call the homeowner to let them know you have checked the premise, locked all the doors, and returned their keys to the predetermined location.
8. Fake a Phone Call & Have a Distress Code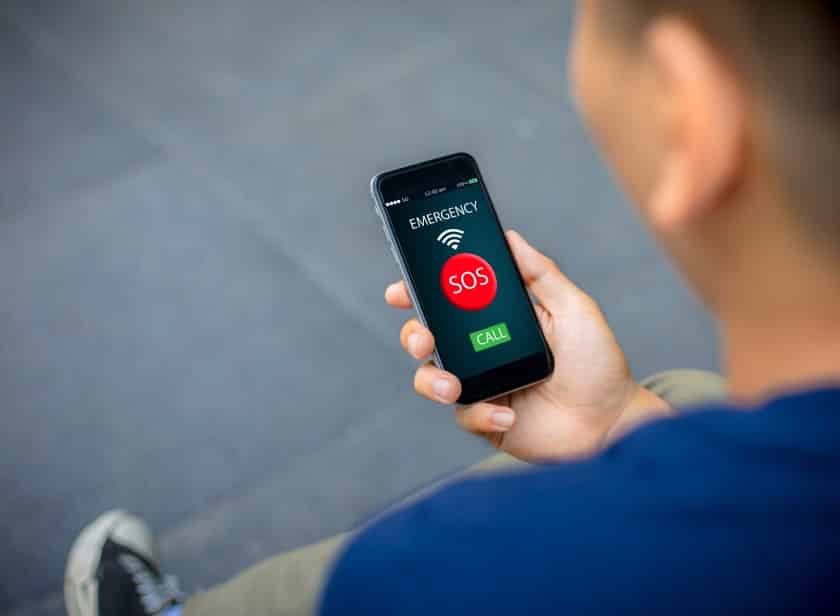 If you find yourself in a compromising situation, don't be afraid to fake a phone call. People know that agents live and breathe with their cell phones as it is mandatory to conduct a successful real estate business, so use it to your advantage.
If someone is making you feel unsafe, pretend your phone is buzzing and excuse yourself to answer it. This will seem commonplace to anyone else but allows you to remove yourself and call for help.
In addition, your brokerage should set up an office distress code, one that you can also share with friends and family, that will alert them to a real estate safety situation. For instance, telling or texting a member of your office "the documents are in the orange file" will automatically signal to them that you need urgent help and to call the police.
9. Scout Out the Location for Realtor Safety Hazards
When driving to appointments, it's common to focus on your phone or car's navigational instructions and not be fully aware of your surroundings, but that is precisely how a realtor safety issue can start. You can't have a conversation with your clients about crime statistics (since it is a Fair Housing violation), but you should do your own research before going to an open house or showing in an area or neighborhood you aren't familiar with.
Investigate the area using reputable local and nationwide crime websites, like the Bureau of Justice Statistics or the Crime Data Explorer from the FBI, to determine the likelihood of crime in the area you are visiting. Pick transportation routes that are safer and be aware of areas where crime is more concentrated.
Before getting out of your car to show a property, survey your surroundings to look for anything suspicious. Make sure you're parked in a well-lit area and that there are no obstacles or hiding spots near your vehicle or the property. This can prevent any unforeseen personal safety issues from occurring.
10. Show Homes During the Day—But Always Be on the Lookout
It is best to show listings during the day so clients can see the home's natural light and get a better look at the neighborhood, but also to prevent realtor safety issues. Although crimes can occur during the day just as easily as at night, showing during the day gives you and your clients better visibility if anything should happen.
Keep in mind that vacant properties might not have electricity turned on, which poses an even larger challenge to the safety and general presentation of a property. Don't forget to note time changes during daylight savings time so you can start the showing early enough to finish before sunset.
To better organize your schedule and avoid back-and-forth email and phone tag to set appointments, use a time management tool like Calendly. Calendly syncs to your calendars and allows you to block time that you're unavailable, leaving your available times open for clients to schedule appointments for listing showings, phone calls, presentations, and so forth. Simply send the client a link and they can select a time that works for them.
11. Identify Escape Routes
It's important to recognize the exits inside a home or apartment so you can escape if needed. These should be self-explanatory, e.g., the front and back door, garage, side door, or through a fence. But if you are in an apartment building or home with multiple levels, it may be more difficult.
Make note of fire escapes, freight elevators, and staircases for multi-dwelling buildings. In buildings that don't have these items, take a look at where the roof is in relation to the top floor's windows. Test that the window opens to make sure you can get out if necessary.
12. Carry a Self-defense Weapon
Depending on the laws in your state, you may or may not be able to carry a self-defense weapon. You may also not feel comfortable carrying a weapon at all. The NAR reports that in 2021, 46% of men and 52% of women carried a self-defense weapon or tool, slightly up from 46% of men and up from 50% of women in 2020.
Self-defense weapons include things like pepper spray, a Taser, pocketknife, or a firearm. If carrying a weapon makes you feel uneasy, make sure you at least have a loud noisemaker, like a blow horn, whistle, or a personal electronic alarm like this one from Attom Tech (pictured above). These weapons should only be used in extreme cases and immediate danger so you do not cause harm to yourself or others. In addition, if you choose to carry a weapon, confirm that the laws in your state allow you to do so.
13. Take Self-defense Classes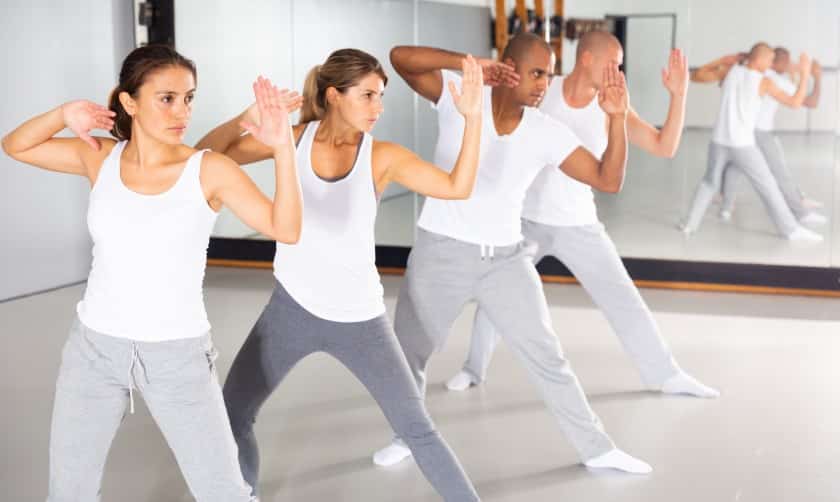 In 2021, 38% of REALTORS® said they participated in a self-defense class. Learning self-defense is not only beneficial as a healthy workout, it can be an effective method to protect yourself in a realtor safety situation. Find classes at your local gym, martial arts studio, or through friends and family members. As with weapons, self-defense is only needed in extreme situations, and hopefully, these occasions never arise. However, being prepared can protect you and your clients in the event of an emergency.
14. Wear a Hard Hat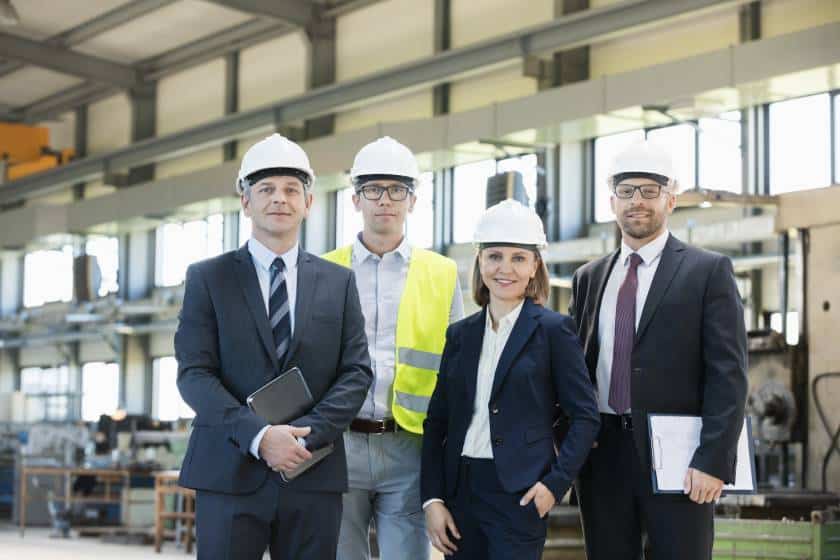 According to the U.S. Bureau of Labor Statistics, there are about 150,000 construction site injuries per year. While a real estate agent doesn't have to wear a hard hat at all times, in buildings or homes that are actively being renovated or are new construction, a hard hat is mandatory or highly recommended.
The most common injuries in construction areas are falls, being struck by an object, electrocution, or getting stuck in between objects. Most of these scenarios can be prevented by using caution and wearing a hard hat. If your real estate niche focuses on new construction, commercial, or real estate flips, it would be a wise investment to purchase a few hard hats for you and your clients' safety.
15. Don't Get Blocked In
If your vehicle gets blocked in a driveway, it won't be available if you need to make a quick exit. Whether you are doing an open house, full property tour, or a one-off showing, find a nearby place to park on the street that gives you access to leave immediately if needed.
Especially for an open house, it's in your best interest to park a short distance down the street to allow convenient access for open house visitors. However, keep your car within eyeshot so you can make sure it is safe and you can get to it easily.
16. Wear Practical Clothing
What you choose to wear gives prospective clients a first impression of who you are and displays your professionalism as a real estate agent. While this may put the image of a suit, tie, and dress shoes or high heels and a tailored skirt into your mind, you also want to be conscious of what will be comfortable and practical so as not to delay you in the event of a realtor safety-related emergency.
Instead, opt for a shorter heel or flats that don't slip on floors, sneakers that look like their dressier counterparts, and clothing that allows you to move a bit more comfortably than a tight suit ensemble would. Consider whether it would be possible to run or fight in the outfit you are wearing before stepping out the door.
17. Use Phone Safety Apps That Foster Realtor Safety
Download useful real estate safety apps on your mobile phone and tablet that can help you in the event of a real estate emergency. There are many to choose from, but here are a few helpful options:
18. Have a Safety Protocol in Place With Your Clients
Your real estate clients are just as, if not more concerned with safety as you are, considering that strangers are entering their home. Before showings and open houses, discuss the items on this list with your clients to make them aware of your practices, safety protocols, and plan if something does go awry and jeopardizes your safety (or theirs).
Speak to them about escape routes, providing access to the property, times of day you prefer to show, end of open house protocol, locked windows and doors, and so on. They should be informed of these items for their own safety as well as yours.
19. When in Doubt, Get Out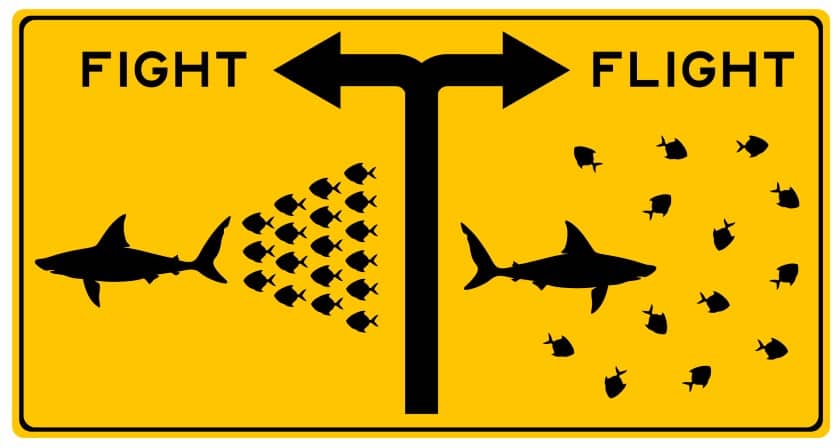 The fight-or-flight response is a physiological reaction to an event that is frightening or stressful, a term coined by Walter Bradford Cannon. The body triggers an automatic response that causes the body to fight or flee a situation.
As a real estate agent, if you perceive something to be off, e.g., a visitor at an open house is acting erratically, a new client you're meeting is overly aggressive, or an individual or group of people are approaching you and your clients in a threatening manner, your first choice should always be to flee the situation as quickly as possible.
20. Trust Your Instincts
The bottom line is that you should always trust your instincts. Very often, there's a little voice in the back of your head or a knot in your stomach that says "something's wrong," and you should always trust that feeling.
Realtor safety is an extremely important part of protecting yourself as a real estate agent and your clients. These are property, physical, and even life-threatening situations that should be prepared for and taken very seriously. Even if your instincts may get it wrong from time to time, it's better to be safe than sorry.
Are you just getting started in real estate? For more tips, check out our article with Top 25 New Real Estate Agent Tips from the Pros.