Let's face it, working as an independent real estate agent has its perks, but tax time is certainly not one of them. Just finding the right realtor tax deductions can be a chore, never mind figuring out if they apply to you or your business. Luckily, we're here to help.
This article will help demystify realtor tax deductions so you can keep more of your money. We'll start with a quick primer on how much money the right deductions can save you and then share the list of the 25 best deductions. After you finish the list, check out our four tips to get the most out of your deductions.
If you're looking for a more high tech (and free) solution to track your mileage (automatically), business expenses, deductions, and commissions, click here to get the free Everlance app on iOS or Android.
How Much Money Can You Save with the Right Tax Deductions?
In order to figure out how much your deductions are worth you need to multiply your deductions by your tax bracket.
For example, if you're a single head of household and make $50,400 to $130,150 this year, you'll save around 46.3 cents for each dollar deducted from your taxes. That assumes a 25% federal tax, 6% in state taxes, and, 15.3 % self employment tax. Let's say, for instance, you made $60,000 last year and had $10,000 in deductions. You would save approximately $4,630 on your taxes.
To find your tax bracket for 2016, visit the Tax Foundation.
25 Top Realtor Tax Deductions
1. Vehicle Mileage
Let's face it, a modern real estate agent is a road warrior. We may not drive cool cars through the desert, but we live on the road.  The better you're doing, the more mileage you're going to put on your car. Lucky for you (and your poor car), mileage driven for work is tax deductible. Here's how it works.
Every year the IRS sets a "standard mileage rate" which factors in gas, wear and tear, and other expenses associated with driving. For 2016, the mileage rate is 54 cents per mile. In order to take the deduction, you simply need to multiply the mileage you put on your car for work by the IRS mileage rate. For example, if you drove 15,000 miles last year for work, your mileage deduction would be $8,100 (54 cents x 15,000). The only catch is that in order to claim the deduction, you need to keep a log of your miles.
To make logging miles a snap, the Everlance app, will automatically track your business mileage and expenses with auto categorization. Click here to download the Everlance app on iOS or Android for free.
---
2. Buying or Leasing a New Car
This probably won't surprise many of you, but appearances matter in our industry. A lot. This is why having a modern, clean car that fits your personal brand is so important. If you're working in Colorado, a nice new pickup truck would be fine. If you're working in Beverly Hills, an entry level Mercedes would be an embarrassment. Amazingly, buying or leasing a new car is tax deductible.
The only catch is that while you can deduct the depreciation of a newly purchased car, you can deduct almost your entire monthly payment if you lease a car. That said, many leases have mileage restrictions, which make you pay per mile once you go over a set mileage. Like many things in real estate, there is fierce debate about which is more economical. For more on buying vs leasing your car, check out this great article from Realtor Magazine.
---
3. Home Office Deduction
In order to be eligible for the home office deduction, you need to have a dedicated workspace at home that you use only for your real estate business. It also has to be your primary workspace.  Setting aside an area of your basement, or converting a spare room into an office are both deductible. Unfortunately you can't write off your living room just because you occasionally answer emails from your couch!
As far as deductions go there are three ways to write off a home office. The first are called prorated expenses. These include a portion of your rent or mortgage payment, utilities and internet. The second are called dedicated expenses. Dedicated expenses include furniture and equipment, renovations, and even paint and decorations. You can also take the standard home office deduction. In 2016 the standard home office deduction is $5 per square foot with a maximum of 300 square feet written off.
---
4. Client Gifts ($25 or Less)
While you should be spending far more than $25 for a good closing gift, being able to write off a portion of it is still better than nothing. If you use pop by gifts as a part of your marketing strategy, you can probably write off each gift.
---
5. Retirement Plan Contribution
Another great realtor tax deduction is your retirement plan contributions. If you haven't already set up your retirement plan, you need to start researching. Now. Check out our in-depth guide on small business retirement plans to get started.
This deduction is only limited by your contribution limits. For example, you're limited to 12.5% contribution with a standard IRA, 25% of your income (up to $53,000) with a SEP IRA, and $5500 for a Roth IRA.
---
6. The Cost of Real Estate Software and Apps
In order to keep pace with your competition, you're going to need great software and apps. While the monthly costs for each app can be low, they can add up quickly. If you're an independent agent you might be paying for a CRM, transaction management software, open house software, CMA software, landing pages, websites, etc. Your monthly software bill can easily top $300. Tax deductions can help soften the blow to your wallet.
---
7. Marketing and Advertising Costs
If you're making well informed decisions on where your marketing dollars go, there is often a direct correlation between your marketing spend and how much money you make. Top producers in this industry can have five figure monthly marketing budgets.
Luckily, all of your marketing and advertising costs are tax deductible. Whether you're buying something as cheap as virtual staging or postcards or spending thousands on billboard advertising, you can expect to recoup roughly half that expense via deductions.
One of the most cost effective ways to market your business is by signing up for Zillow Premier Agent. Now that you know you'll get roughly half the cost of Premier agent back, this might be a great time to finally see what all the fuss is about.
---
8. Conventions and Conferences
If you travel to attend a convention or conference like the NAR Conference or Inman Connect, you can deduct travel expenses and lodging expenses. You can even deduct the price of meals when you're away for business, but this deduction is limited to 50%.
---
9. Taxi or Uber fare
If you're an urban agent like I am, then you may not need (or want) to have to deal with the expense and hassle of owning a car in the city. Instead, Uber or Lyft can be an amazing way to get from point A to point B quickly and easily. Even better, instead of paying attention to the road, I can sit back and answer emails, make phone calls, or chat with my clients.
---
10. Signage
Buying enough nice signs to market your listings and open houses can get expensive. Why not get a tax deduction for the expense? If you'd like to learn more about real estate signs, check out our in-depth guide here.
---
11. Desk Fees
Depending on what agency you work for desk fees can eat up a lot of your profits. Since they're tax deductible, working for a high split franchise might be a good career move.  If you're thinking of switching firms, check out our in-depth guide on how to choose a real estate company to work for.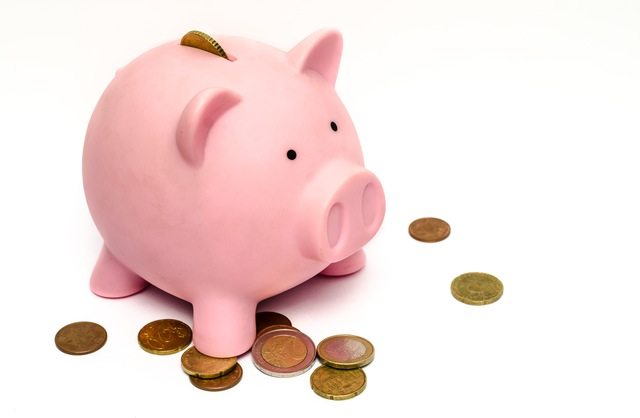 ---
12. Cell Phones and Tablets
You can also write off your cell phone and tablets when used for business purposes. You can get a deduction on the monthly service bills, as well as the purchase price (or depreciation) of your devices.
If you're working full time, you can and should have separate phone or tablet just for work. If not, you will need to log every second you use the phone for work and can only deduct that amount.
---
13. Client Meals or Entertainment
While you generally can't write off your solo lunches and dinners unless you're traveling for business, you can write off half the cost of meals where you devote a substantial amount of the time to discussing business with your clients.
As far as entertainment goes, you're probably going to have a harder time explaining how your $500 Hamilton tickets can be written off because you talked to your client for a minute at intermission. That said, you can still write off half the expense if you can prove they're business related.  
---
14. Continuing Education
Your continuing education courses are also deductible. While CE courses are generally pretty inexpensive, every little bit helps. To learn more about continuing education requirements and the best providers, click here.
---
15. Annual Dues and Membership fees
Another great deduction available to realtors are annual dues and membership fees. That means your NAR or REBNY dues, or dues for designations or certifications like ABR, SFR, or SRS. The only drawback is that the portion of your dues that goes to political lobbying is not deductible.  For NAR dues in 2017, the percentage designated for political lobbying is 42%.
---
16. Insurance
General business insurance and Errors and Omissions (E&O) insurance are deductible. You must have your own policy though. If your brokerage is paying or charging you for E&O, that is not deductible, unless it's covered by desk fees (which are deductible).
---
17. Office Supplies
Office supplies like paper, printer ink, pens, staples etc. are all tax deductable. You can even write off the purchase price of your chair, desk, or office decor.
---
18. Legal or Professional Services
You can also write off any expenses from professional services you may use. That means fees from your lawyer, tax professional, graphic designer, web designer, title company, etc.
---
19. Interest on Business Loans or Business Credit Cards   
Interest on business loans or dedicated business credit cards is another great tax deduction for realtors. The only caveat here is that the loans or credit lines must be solely used for your business in order to claim the deduction. If you use a personal card or personal loan to pay for business expenses, you can still deduct them, but you need to keep a record of which were business expenses and which were personal.
---
20. Personal or Virtual Assistants
If you've been working in the industry for more than a few months, you probably know someone who has a personal or virtual assistant. Believe it or not, hiring an overseas virtual assistant can be very affordable, even for brand new agents. To learn more, check out our in-depth guide on choosing and using a real estate virtual assistant here.
---
Deductions for Small Brokerages
21. Office Rent
Let's face it. Office rent is one of the biggest expenses for any small business. Luckily, office rent is also tax deductible.
---
22. Office Equipment and Supplies
Like office rent, office equipment and supplies are also tax deductible. That means computers furniture, copying machines, water coolers, or anything else you might buy for your office. Generally speaking, the cost of computers and other equipment must be amortized (i.e. paying out the value of something over its useful lifecycle) over the life of the equipment to claim a deduction.
---
23. Internet/phone costs
Internet access and phone systems are also tax deductible. Depending on the number of agents in your office, both can be significant expenses that eat into your bottom line.
---
24. Franchise Fees
Franchise fees paid to national franchises are also tax deductible. Depending on which franchise you're working with, these fees can also be significant.
---
25. Wages and Benefits Paid to Employees
While your agents probably don't work on a salary or have company sponsored benefits, your secretary, cleaning staff, and administrative assistants most certainly do.
---
Four Tips to Get the Most Out of Your Deductions
1. Make Sure Your Deductions are "Ordinary and Necessary"
Ordinary and necessary is the language the IRS uses to determine whether or not a business expense is tax deductible. While this may seem (necessarily) vague, it's something you always need to keep in mind when adding up deductions in April.
For example, if you're selling five $100,000 houses per year in Ohio and try to deduct the cost of a brand new Ferarri 458, the IRS is probably going to pay you a visit. While this is an obvious exaggeration, you should use "ordinary and necessary" as a rough yardstick for all your potential deductions.
2. Tax Fraud is a Crime
While cheating on your taxes to save a few bucks is certainly tempting, the consequences can quite literally ruin your life. You may think you can beat the system, but you may get caught. It's simply not worth it.
3. Only Take Tax Advice from a Tax Professional
While your coworkers may have been in the industry for years and drive BMWs, they are not licensed tax professionals. This means that you cannot under any circumstances trust them to give you accurate advice on your taxes. If you have a question about your taxes, always consult a licensed tax professional.
4. Document EVERYTHING
If you're not in the habit of documenting every single expense, you should start today. This means documenting your mileage, keeping receipts, and tracking all business expenses you make down to the penny. Shoeboxed is a great (and free) app for scanning receipts and tracking expenses.
Over to You
Have some great realtor tax deductions or expense tracking apps you think should be included in the article? Let us know in the comments.