ReconArt Review: Features and Pricing 2022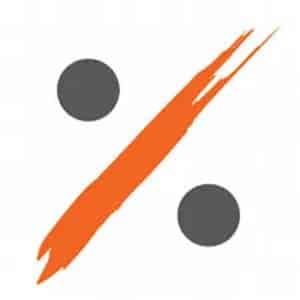 What We Recommend ReconArt For
ReconArt can process a large volume of data in a variety of file formats. Its integrated functionality supports all aspects of the reconciliation lifecycle, from file import and data enrichment to rule-based transaction matching and approval workflows. ReconArt is a business user-oriented tool that is configured fully to meet client and industry-specific requirements.
ReconArt Is Especially Good For
Larger small businesses: We ranked ReconArt as the best bank reconciliation software for small to medium businesses (SMBs) with a large volume of transactions. It provides a high grade of automation and consolidates several reconciliation processes in a single platform.
Businesses with a variety of reconciliation needs: ReconArt supports all reconciliation types, including intercompany, balance sheet, bank account, credit card, trades and positions, ledger to subledger, accounts receivable (A/R)/accounts payable (A/P), payments, general ledger (GL)/suspense, and more.
NetSuite Users: ReconArt integrates with NetSuite to provide a comprehensive accounting solution for larger SMBs.
ReconArt Is Not a Good Fit For
Businesses seeking a complete bookkeeping system: Because ReconArt was designed for the single solution of reconciliation, QuickBooks Online is a better option if you are looking for a complete bookkeeping system.
Businesses seeking an affordable solution that has outstanding bank reconciliation features: If you don't need the more advanced features that ReconArt offers, we suggest Xero. It has the benefit of not only being inexpensive but also notifies you if your bank balance doesn't match with the balance of the bank reconciliation in Xero.
Small businesses looking for free software: If your company has less than five employees, NCH Express is free forever and excels with bank reconciliation. It also has more advanced features like multicompany access.
If you're looking for complete bookkeeping systems with a strong bank reconciliation feature, we suggest checking out the top small business accounting software.
ReconArt Overview
PROS

CONS

End-to-end automation
Can be expensive for many small businesses
Approval workflows
No mobile app
High volume transaction matching
Limited customer support
ReconArt Pricing
ReconArt offers five different pricing plans, which vary depending on the features and number of users. They are all web-based and work with any ERP, accounting system, and external data sources. All plans include ongoing support and maintenance.
Essentials: $1,500 per month for five users. This plan includes up to 25 million transactions per year, full transaction matching functionality, exceptions management, full process automation, and reports.
Certify: $1,500 per month for 10 users. This plan includes period-end balance sheet reconciliation and certification, configurable approval workflow, complete audit trail, full process automation, and reports.
Plus: $3,000 per month for 10 users, includes the Essentials and Certify modules
Close: $2,500 per month for 20 users
Enterprise: Custom pricing
ReconArt Features
ReconArt offers several features that will assist you with all aspects of the reconciliation lifecycle. This includes financial close management, variance analysis, and high-volume transaction matching. It also provides a comprehensive workflow around journal entry posting.
Financial Close Management
ReconArt provides a centralized location for all of the month-end close activities. Its robust features help to ensure regulatory compliance, improved visibility, a streamlined close process, and audit readiness. The period-end certification process is automated, which ultimately saves time. Checklists are also provided for any closing activities, and you can generate variance analyses of key period-end balances against previous periods:
Reconciliation Types
With ReconArt, you can reconcile any account type, not only bank accounts. These account types include credit card, A/R, A/P, GL/suspense, intercompany, balance sheet, ledger to subledger, and trades and positions. The software is very flexible and also allows you to reconcile and report nonfinancial data. Because it is edition-based, you can pay for these features based on your needs:
Journal Entries
ReconArt ensures that all journal entries posting to the GL are accurate and that there is a controlled and audit-proof journal entry posting process. It contains a fully configurable workflow around journal entry postings, allowing you to automatically collect these items, push them through an approval workflow based on their amount threshold, and prepare them for automatic posting to any ERP, GL, or other downstream system. You can also generate journal entries not just from exception transactions, but also from matched items or even from items that are not part of the reconciliation process itself:
High-Volume Transaction Matching
ReconArt is an excellent choice for businesses that are looking to automate high-volume transaction management and exception management. It allows you to tackle common matching challenges such as repetitive and time-consuming manual tasks and different or changing data formats.
Variance Analysis
ReconArt's variance analysis feature allows you to analyze differences in account activities, facilitate performance measurement, uncover the patterns of deviations, and improve control. You can set acceptable threshold amounts or percentages to flag larger variances, and also assign analysts or approvers to collaborate on explaining fluctuations. This can become a significant component of continuous accounting methods.
ReconArt Integrations
While ReconArt can integrate with any ERP or accounting system, its team designed and developed a communication bridge that integrates with NetSuite, allowing for a deeper and more seamless experience than with other software. This integration incorporates all stages of the lifecycle into one tool that enhances the reconciliation process.
ReconArt Customer Service and Ease of Use
ReconArt states that its software is ready for deployment out of the box, without a need for custom development or technology-based resources. It provides collaborative implementation sessions remotely with screen sharing technology, and tasks associated with implementation are tracked with project management tools. The software is intuitive and user-friendly, making it easy to navigate once it has been implemented.
Ongoing support is provided for all editions in the form of a 24/7 support portal, and all of your support activity is tracked in its internal ticketing system. The support portal also has product-related announcements and user help guides. You can also receive future upgrades at no additional cost.
ReconArt Alternatives
| | | |
| --- | --- | --- |
| Best for: Small businesses seeking a complete bookkeeping system | Best for: Businesses seeking strong outstanding bank reconciliation features | Best for: Small businesses looking for free software |
| Cost: Starting at $55 per month for QuickBooks Online Essentials, plus 99 cents per ACH transaction and $1.99 per check for bill pay | Cost: Starting at $11 per month | Cost: Free |
Bottom Line
ReconArt is a single-solution technology company that provides a fully web-based reconciliation platform. Its adaptive approach allows it to cater to a global client base of all industries and sizes, and it offers a variety of functions to ensure an optimized experience. The main features include high-volume transaction matching between any bank statement and GL, out-of-the-box support for typical bank formats, automation of data import, matching, and reporting, and fully configurable matching rules. It also offers the ability to integrate with your current ERP or accounting software, with a more comprehensive integration available for NetSuite.