Recruitee Review: Is It the Right Recruiting Software for Your Business?
This article is part of a larger series on Hiring.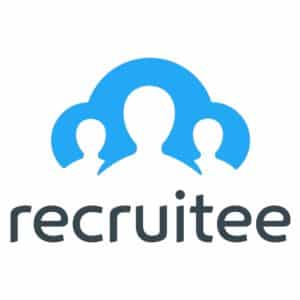 Recruitee is recruiting software that provides career page branding, job promoting, candidate sourcing, and applicant tracking features. It's available on both mobile and web, and has smart job promoting and talent sourcing capabilities. Best for growing businesses, it's paid plan starts at $109 per month for five job slots.
What We Recommend Recruitee For
Recruitee has all the features you need from job posting to employee hiring. With the program, businesses can expect to source the best talents for their job vacancies. With up to five job openings for its most affordable plan, Recruitee also allows job posting by location and supports remote job listing. Because of its features, Recruitee earned a slot in our best recruiting software as the best for growing businesses scoring a 4.45 out of 5.
In short, Recruitee is best for:
Fast-growing businesses: Users can customize their plan according to their recruiting needs. As more job listings are required, clients can add more in five-slot increments while keeping the same features. Recruitee's automation features and smart campaigns are also helpful in simplifying the hiring process so HR teams can focus on matters apart from candidate communication and tracking.
Small businesses with low recruiting needs: Even with its lowest paid plan, Recruitee has all the features needed in the hiring process and five job openings, which is more than other providers offer. Plus, the interface is easy to navigate, and if a company has a few job listings, training on how to use the tools isn't necessary.
Businesses with multiple locations and remote jobs: Recruitee allows users to post and advertise their jobs to different locations and supports posting remote jobs to international job boards. Additionally, in its more expensive plans, you can set up a career page site in different languages—including English, Dutch, French, and German—or add other languages.
When Recruitee Would Not Be a Good Fit
Businesses looking for a free plan: While Recruitee offers a free 18-day trial, it lacks a free plan even with limited features. If you're looking for a free program with robust features, consider using Freshteam, which allows posting of up to three jobs at a time.
Recruitee Overview
PROS

CONS

Unlimited users
Doesn't offer a free plan
1,250+ job board posting
Lacks phone support
Easy even for non-technical users
Automation features are available only in more expensive plans
Smart job promotion and talent sourcing
Recruitee Pricing
Recruitee has two paid plans with transparent pricing, Launch and Scale, which offer a candidate pipeline, live chat and support, career site editor, overdue reminders, and General Data Protection Regulation (GDPR) compliance.
| | Launch | Scale |
| --- | --- | --- |
| Monthly Fees* | Starts at $109 | Starts at $399 |
| Number of job slots | 5 | 10 |
| 1,250+ free and paid job boards | ✔ | ✔ |
| Mobile app | ✔ | ✔ |
| Unlimited users and data | ✔ | ✔ |
| Email and calendar sync | ✔ | ✔ |
| Talent sourcing Chrome extension | ✔ | ✔ |
| Resume parsing | ✔ | ✔ |
| EEO Compliance | ✕ | ✔ |
| Candidate profile print and PDF exports | ✕ | ✔ |
| Automate workflows | ✕ | ✔ |
| Advanced reporting, filters, and customizable user access and visibility settings | ✕ | ✔ |
*Annual pricing is also available at 16% discount.
Recruitee also has a Lead plan with custom pricing that includes additional support and services such as a referral hub, API support, and dedicated customer success representative. Additionally, this plan includes enhanced compliance features such as single sign-on and additional security measures.
Recruitee Features
A recruiting software such as Recruitee is designed to streamline the recruitment process. If you're considering this program for your business, read about Recruitee's standout features to see if it fits your needs.
Intuitive Careers Page Editor
An essential feature of applicant tracking systems is a career page editor. A good thing about Recruitee's editor is its drag-and-drop functionality. Accessed via the CareersHub dashboard, there are customizable elements you can add and edit to spice up your career page. Its library has ready-to-use text, images, and videos. You can edit these elements or add your own such as your logo and product pictures. When you're happy with your page, you simply click "Publish" and you're good to go.
---
AI Job Promotion
Recruitee helps post jobs to more than 1,250 job boards. Whether you plan to post on free job boards or paid ones, this tool has you covered. While this feature is typical of a recruiting program, Recruitee stands out by using artificial intelligence (AI) in determining relevant job boards for your vacancy listing.
You can access this feature by clicking on the "Acquisitions" tab on the left side of the dashboard and clicking "Campaigns" on the top. You then create a new campaign by choosing one of your current job listings. Fill out all the fields correctly since these details will help determine the best channels to promote your job listing. When complete, click continue.
Recruitee recommends appropriate channels, but it's still up to you if you want to post to these channels or not. If you have a specific channel in mind that's not part of the recommended list, you can still find it in the list and add it to your campaign. You can save this campaign for later access.
---
Easy Candidate Pipeline Interface
Recruitee uses a Kanban board, which gives a visually pleasing and easy-to-understand candidate management experience. It helps to easily track candidates through each step of the pipeline, starting from the receipt of an application through when an offer is accepted. You can drag and drop the candidate's name card to move it from one step of the workflow to the next.
---
Customizable Job Listing
Creating a job listing on Recruitee is simple—just fill out all details about the job, including title, description, and location. Make sure to click on "Remote" if the job can be done remotely. Then, you can customize the application form for each listing. You can add screening questions, which you can specify as required or optional. You can require candidates to attach a CV and/or a cover letter, a photo, and phone number. It's also up to you to include a social media share button, apply with LinkedIn, apply with Indeed, or job location on the application form.
---
Customizable Workflow
As you create a job listing, you'll also decide on the workflow that's appropriate for your organization. Recruitee has default workflow stages that you can use, which include the following:
Sourced
Applied
Phone Interview
On-site interview
Evaluation
Offer
Hired
You may customize the stages by removing or adding stages depending on your requirements. It's also simple to move around stages by dragging and dropping their boxes.
Under Recruitee's Workflow settings, you can manage the disqualification reasons across all jobs. You can use the default reasons provided, add your own, or edit the existing ones.
---
Customizable Email Template for Each Job
With Recruitee, you may also customize the confirmation email that will be sent to applicants. While you can use the default email template, you can also change and apply it only for a specific job or make it your default email template for all jobs.
---
Create a Hiring Team and Edit Access
With Recruitee, you can add and edit the hiring team for each job, which is helpful if you want to involve different members for each role. You may also edit the access controls for each team member. For example, you can set a team member to manage candidates, which means they can move them between stages, add tags, or upload files. Others may view candidates but not move or delete them. The access controls are managed by the administrator, who has access to everything in the account.
---
Editable Applicant Questionnaires and Evaluation Forms
You can create custom questions or use Recruitee's default screening questions during the initial candidate application process or at any stage as required. With these questions, you can send applicants a test in your email with them, send screening questions instead of the standard confirmation email, or ask candidates regarding their interview experience to gain feedback and develop your hiring process.
You can also tailor interview questions as you see fit for each job. You can save these questions as a template and for easy access later.
---
Browser Sourcing Plugin
This feature lets you find promising candidates on various channels. To use this feature, you need to download the browser extension. As you find a promising candidate, Recruitee collects their information and allows you to add your notes about the candidate, which can be shared with your team. You may also add candidate tags to make them easily searchable. Once added to a job, the candidate's profile will appear on the candidate pipeline. If the candidate's email address is available, you can reach out and introduce yourself.
---
Automation Tools
With the more expensive plans, Recruitee allows you to automate most of the hiring tasks. You can schedule emails and check team members' availability to determine the best times to do interviews; you can also automate actions and triggers, which can be changed any time under the account settings. You must sync your calendars and connect meeting rooms to your Recruitee account to make scheduling interviews easier.
---
Third-Party Integration
Recruitee lets you integrate your account with your existing external applications. It can integrate into your onboarding, HRIS, job advertising, talent sourcing, assessments, background checks, productivity and communication, and e-signature tools, among others.
---
Recruitee Ease of Use
Simple setup
User-friendly interface
Visually appealing layout
Video tutorials
Help center
FAQ
Recruitee is very user friendly. Right after signing up for an account, you get immediate access to the tools and features under your chosen plan. You can immediately sync your email and calendar and integrate with other tools. Once set up, you can start customizing your career page via the CareersHub at the top right corner.
I find the walkthrough and accompanying introductory videos of some features very helpful. Recruitee's "Help" section also contains helpful video guides, a "What's New" section to inform users about the latest updates, access to the Help Center, and the "Recruitee Academy" to teach users how to maximize their tools.
What Users Think About Recruitee
| Users Like | Users Don't Like |
| --- | --- |
| Easy to set up | Automation features available to more expensive plans |
| Kanban board for the hiring stages | No employee referral program |
| Customization options | Filters need improvement |
| Easily accessed tutorial and help pages | |
| Alerts on latest features | |
Users who left reviews for Recruitee are usually small to midsize businesses. They find the user-friendly interface helpful and especially love drag-and-drop functionality on the hiring stages. Aside from notifying users with the latest features, Recruitee has a Roadmap, where users can leave their feedback. Recruitee's development team uses client feedback to resolve issues or develop new features.
At the time of publication, Recruitee earned the following scores on popular user review sites:
Top Recruitee Alternatives
| | | |
| --- | --- | --- |
| Best for: Companies looking to centralize their HR processes | Best for: Growing businesses wanting a scalable end-to-end talent acquisition platform | Best for: Small businesses needing to post jobs and track applicants for free |
| Monthly fee from: $0 | Monthly fee from: Custom pricing | Pay-per-click fee from: $0 to $5 per day |
| | | |
Bottom Line
Recruitee is a well-rounded recruiting software that takes care of job promotion, talent sourcing, and applicant tracking. It helps hiring managers customize the team members involved in the hiring process and collaborate with them in one platform. Recruitee also boasts of its more than 1,250 job boards, a smart job promotion campaign, automation tools, and a browser extension for finding candidates. However, this provider doesn't have a free plan.
Sign up with Recruitee for an 18-day free trial—no credit card required.