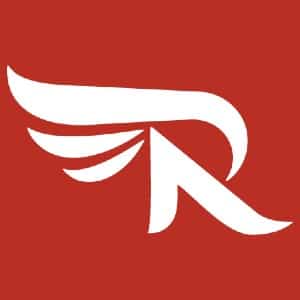 When to Use Redhawk Logistics
Redhawk Logistics is a full-service freight broker offering added 3PL bulk freight storage and distribution services that appeal to manufacturers, wholesalers, and importers.
The company assists freight shippers by providing access to its database of 70+ recommended carriers with discounted rates. There's no minimum shipment frequency to use Redhawk Logistics' services, making it accessible to small businesses and startups.
Redhawk was one of the top recommendations for freight-focused providers in our 3PL Buyer's Guide. It competes closely with our top-ranking freight company FreightPros, but is less-equipped to work with young and growing businesses that need higher levels of support. That being said, RedHawk Logistics pulls ahead with its unique full-service amenities that go beyond the scope of standard freight shipping.
In particular, we recommend Redhawk Logistics for:
Freighting small shipments: Redhawk offers LTL (less-than-truckload) shipping from a wide-reaching network of carriers with a host of convenient features, like same-day pickups, cost analysis services, and claims reduction. This method of freight shipping helps defray shipping costs for businesses unable to fill an entire truckload with merchandise.
Developing young businesses: Redhawk's services scale alongside your business. The company provides competitive rates for low-volume and occasional shippers but also offers contractual pricing to further reduce freight spend for frequent shippers.
Manufacturers, importers, and B2B sellers: A variety of freight methods are available to transport goods across the globe, with US warehousing and distribution services to complete the supply chain.
Heavy hauls or valuable project cargo: Ensure safe, timely, and cost-effective transit of prefab buildings, heavy equipment, industrial components, and other structures. Redhawk has expertise in oversize regulations of all 50 states.
Fragile or high-value goods: Common freight carriers can move items within these categories, but will only offer 10 cents per pound in insuring your freight. Redhawk can arrange your shipment with a van line—which are transportation companies that use large motor vans to move items that require more attention. It offers additional insurance to cover your item's value.
Shippers on a budget: Redhawk provides discounted rates for all freight methods, but specializes in intermodal and drayage for non-time-sensitive freight that needs to ship on a budget.
Businesses seeking a hands-off approach: Clients can choose to manage shipments themselves through online tools provided by Redhawk, or opt to outsource the labor of scheduling, booking, and tracking freight to a service employee.
When to Use an Alternative
Ecommerce order fulfillment: Although Redhawk's service range can help with bulk order fulfillment, its platform doesn't work for merchants needing individual or parcel order fulfillment. We recommend ShipBob as the best ecommerce fulfillment partner.
Freight shippers just starting out: Redhawk Logistics is a large enterprise whose account representatives serve a vast customer base—including some high-ticket clients. FreightPros is more focused on providing support and guidance for small businesses (check out our full FreightPros review).
Personal items: Redhawk cannot ship personal household goods. Van line moving companies, such as Allied, are a good choice for this purpose.
Well-established businesses: If your operation is developed to the point of having its own shipping department, Redhawk's services will likely be overkill. Businesses at this level benefit from fostering their own relationships with partnered carriers.
Redhawk Logistics Overview
PROS

CONS

Access to discounted quotes from 70+ carriers
No parcel order fulfillment
Helpful and responsive account managers
Support platform designed for enterprise-level clientele
Warehousing and distribution services
Redhawk Logistics stands apart from other freight brokers by offering a broad scope of supply chain solutions. Here's a look at its services and features:
Shipping: Redhawk Logistics brokers LTL freight, as well as truckload, intermodal, drayage, van line, heavy haul, climate-controlled, and flatbed shipping.
Discounts: Clients get access to significant savings from the company's database of qualified and vetted freight carriers, thanks to volume discounts and negotiated partnerships.
Distribution warehousing: Redhawk has a 185,000-square-foot warehouse strategically located in Columbus, Ohio, and offers sort-store-repack services.
Transportation management system (TMS): The company's advanced, web-based TMS and routing platform allows you to control, route and manage your freight from anywhere, with helpful analytics and reporting features.
Customer service: Experienced staff provide support and proactive management assistance through phone or email Mon-Fri, 8 a.m. – 6 p.m. Eastern time. Plus, basic inquiries can be submitted through Facebook messenger and receive a prompt response. Small accounts can use an account rep to assist as needed or be self-managed. For a more hand-off approach, turnkey 3PL management services are available with dedicated reps.
Startup-friendliness and scalability: Redhawk has no minimum frequency or volume requirement to use its services; it also offers contractual pricing for frequent shippers.
Expert resources: Helpful calculator tools, glossaries, FAQ posts, written guides, and regulation directories are available on the company's website.
How Redhawk Logistics Compares to Other 3PL Companies
| | | | |
| --- | --- | --- | --- |
| General Pricing | Competitive | Competitive | Lowest |
| Billing Options | Credit card or Net 15 with approved credit | Credit card or Net 15 with approved credit | Credit card |
| Account Setup | Created for quotes | Automatically created when you ship | Created for quotes |
| Website Ease of Use | Medium - lots of glossaries and FAQ sections | Medium - lots of features | Easy - simple for shipping beginners |
| Number of Carriers | 70+ national and regional carriers | 100+ national and regional carriers | 788,000 major, independent and specialty providers |
| Freight and Service Types | LTL, FTL, rail and various specialty freight | LTL, FTL, rail and various specialty freight | LTL, FTL and various specialty freight and small transport services |
| Online Resource Rating | Good | Excellent | Excellent |
| Online Resources Available | FAQs, state regulations and shipping guides | Blog, e-books, videos, demos, and state guides | How-to videos, blog and mobile app |
| Customer Support | Phone and online form | Phone, email and online form | Phone and online form |
| Support Hours | Mon-Fri 8 a.m. - 6 p.m. Eastern time | Mon-Thurs 7 a.m. - 6 p.m. Central time, Fri 7 a.m. - 5 p.m. Central time | Mon-Thurs 7 a.m. - 7 p.m. Central time, Fri 7 a.m. - 5 p.m. Central time, Sat 10 a.m. - 4 p.m. Central time |
| Quoted Price in Test | $361 | $399 | $322 |
Redhawk Logistics Pricing
Redhawk provides pricing on a quote basis. Each quote is based on the origin, destination, weight, and freight class of the shipment, and users can select from a large variety of bids.
There's no fee or upcharge to use Redhawk's brokerage service, and it's free to create an account. The rates you'll end up paying are lower than what you'd be able to negotiate on your own thanks to Redhawk's volume discounts and long-standing partnerships.
As with other freight brokers, it's free and simple to receive a quote for your shipping needs. We recommend shopping around to compare rates from a few brokerage options before booking.
Freight prices are commodity-based and fluctuate daily, factoring in variables like the carrier's open truck capacity, fuel prices, shipping lanes, and weather.
To learn more about how freight 3PL and broker fees work, visit our freight brokers buyers guide.
Other amenities—like freight storage and distribution services—are quoted on an individual basis. Contact Redhawk to receive a quote.
Redhawk Logistics Key Features
Redhawk's innovative technology and efficient services are the cornerstone of the organization. Here's a deeper look at its key features:
Web-Based Transportation Management System (TMS)
All clients receive access to Redhawk's proprietary transportation management system (TMS) and routing software, called vSpeed. This software replaced eFreightLine, the company's previous control portal.
Through these applications clients can unify all of their shipments onto a single dashboard—regardless of carrier or shipping method. Application programming interface (API) integrations are available to connect other tools, applications, and carrier systems as well.
Automations can be programmed to simplify the freight process—from payments to complex route decision-making.
The software also stores pertinent shipment history to create customizable reports and analyze freight spend.
---
Distribution Warehousing
Redhawk secures its title as a full-service 3PL company by offering freight storage and distribution services from its 185,000-square-foot warehouse.
The facility is located in Columbus, Ohio, for optimized logistics. This area is within 500 miles of nearly half of the US population—plus multiple major Canadian border crossings and Ontario population centers.
According to Redhawk, 62% of all US retail and manufacturing business occurs within 600 miles of Columbus—making it an ideal location for wholesalers and manufacturers. Furthermore, the warehouse is within a two hour drive of 13 intermodal rail terminals.
The geographic advantage of this facility means faster time-to-market and fewer miles traveled, working to reduce your transportation outlay.
---
Insurance
All carriers contracted by Redhawk maintain cargo insurance with coverage ranging from $50,000 to $5 million which is automatically built into your freight rate. The value of your load is factored into which carrier is recommended for use.
---
Online Resources
Redhawk has created a variety of resources to make the complex process of freight shipping easier, and they aren't restricted to the company's clientele.
On the Redhawk website you can find helpful calculator tools to determine your shipment's freight classification, bridge limitations, container size requirements, and dimensional weight.
For state regulations on oversize/overweight transportation, Redhawk has compiled a directory of resources for each state, with helpful links to bordering states' guidelines as well.
There's also a glossary of freight terms provided by the U.S. Department of Transportation, and in-depth FAQ sections to clarify the ins and outs of different freight methods.
---
Redhawk Logistics Ease of Use
Support: The company has a well-equipped service team available to respond to shipment queries, provide guidance and recommendations, or manage accounts.
Each client can tend to their own bookings and shipments or choose to outsource the tasks to the Redhawk staff. In either case, shippers are paired with a dedicated account representative to handle all communications.
Though Redhawk doesn't have a robust social media presence, its Facebook account is rated as "highly responsive to messages." I reached out to ask a question about its scope of services and received a straightforward answer within a few hours.
Accuracy: The timeliness and accuracy of your shipments fall on the shoulders of the freight carriers rather than Redhawk, but the broker offers multiple ways to minimize the risk of damage and delays.
A load-to-ride service offering is available in many cases, which arranges for the same truck to pick up and deliver the cargo. This prevents the cargo from being routed through a local origin terminal and a local destination terminal (as with common LTL carriers), reducing the amount of required handling and chance for damage.
Bookings can often be made with guaranteed transit times if specified on your quote, although not every shipment can be guaranteed. Redhawk states that all of its providers are vetted for reliability.
Transparency and Tracking: Clients can easily track their shipments with Redhawk Logistics' web-based application.
Redhawk Logistics Alternatives
| | | |
| --- | --- | --- |
| Best for: Those requiring all-in-one 3PL fulfillment and transportation solutions | Best for: Standard small business and crowdfunding fulfillment needs | Best for: Full-service ecommerce marketplace management |
| Monthly minimum: 400 orders | Monthly minimum: None | Monthly minimum: 1,000 orders |
| | | |
What Redhawk Logistics Users Think
Redhawk appears to have a shining reputation with its clientele. Poor ratings for the company are scarce, and many positive reviews describe high levels of satisfaction.
Many reviewers commended Redhawk's flexibility, stating that it was able to accommodate their fluctuating needs without difficulty or price increases. These comments were left by small business owners dealing with seasonal demand.
Nearly every review mentions the company's staff and applauds their work ethic, professionalism, and usefulness. These positive ratings come from clients as well as partnered truck drivers, who consistently remark at Redhawk's loading efficiency.
Most of the poor or mediocre reviews don't include a description, but the few that do revolve around billing issues. One instance appears to have been the result of shipment misclassification.
| Users Like | Users Don't Like |
| --- | --- |
| Efficient loading and unloading | Credit approval system |
| Flexibility | Billing discrepancies |
| Fast and consistent shipping | Classification errors |
| Friendly and helpful support staff | |
Bottom Line
Redhawk Logistics is a large organization that services a vast client base—which comes with advantages. Due to the volume it regularly ships, the company has an extensive carrier network offering deeply discounted rates. Plus, its infrastructure is well-developed to provide a wide range of services and sophisticated tools to its customers.
However, this enterprise-level platform isn't ideal for new shippers who need higher levels of support to navigate the complex process of freight shipping. If you're a small business just beginning to ship freight, we recommend FreightPros for its service-forward account management approach.
For other 3PL services, like inventory management and order fulfillment, FulfillmentCompanies.net can compare your specific needs to 500+ pre-screened companies to find the best fit for your business. Plus, the service is completely free to use.
Visit FulfillmentCompanies.net
You May Also Like …