Referral marketing is how businesses incentivize customers and partners to refer their company to others. Typically, the prospective customer is offered a reward when they become a customer. To launch your own referral marketing, first perfect your product and customer experience, then develop a list of potential referrers and ask them to refer your company.
Once you've created a referral plan—with a program for referral incentives—you can cut costs further by automating your program's growth using software like ReferralCandy. Starting at $49 per month, you can connect its software to your website, then automate popups and embed forms to invite customers to learn more about your program. Click here to sign up for a free 30-day trial.
What Is Referral Marketing & How Does It Work?
Referral marketing is a means of incentivizing customers to refer others to your business and rewarding them when those prospects make a purchase. The best referral programs offer an incentive like a discount to both the referrer and new customer. To create your own referral program, first perfect your customer experience, then choose your incentives and referrers. Finally, ask for referrals.
Before you launch a referral program, you will need to perfect your product and customer experience to make it attractive to existing and potential customers. You can do this be ensuring your support team is responsive to customer feedback and questions and proactive about addressing problems.
Then, develop a list of current and potential referrers. You can do this by consulting with your sales team to gather information on your most loyal customers, by using an analytics tool to see who most frequently visits your website, or by reviewing purchase data. Once your list of possible referrers in place, decide on the incentives that will most likely entice new customers and encourage existing customers to make referrals.
Once you've decided on your incentives, use them to ask your list of contacts—typically via email or direct mail—to refer your company. You can then track and monitor your referral program using a tool like ReferralCandy. If successful, your referral program will boost your customer base and grow trust in your brand; in fact, studies show that 92% of customers trust product recommendations from friends and so are 400% more likely to buy.
Benefits of Referral Marketing
Referral marketing taps into the most powerful form of marketing: word-of-mouth marketing. It is useful because it helps you create low-cost but highly personalized campaigns, build new customer trust instantly, and nurture high-loyalty, high-value customers.
Here are four benefits of a referral marketing program.
Free or Low-cost, Personalized Campaigns
A referral marketing program cuts expenses and expands your profits as you tap into existing customers' time and expertise. While paid marketing campaigns incur costs for marketing tools, content creation, and campaign management, referral campaigns don't need all those resources because your customers create a personalized referral for free in exchange for a small incentive from you. In return, you also earn more profit; according to McKinsey, referrals generate two times the sales as paid campaigns.
Instant Customer Trust
Nielsen reports that 92% of consumers trust recommendations from people they know. This trust means they are more likely to buy products when they know their friends have experienced the company and its products and approve of them. Nielsen also reports that people are 400% more likely to buy a product recommended by a friend.
More Loyal, Higher-value Customers
An American Marketing Association (AMA) Journal of Marketing study revealed that people who become customers via referral marketing bring in 25% more revenue. The University of Pennsylvania also found that customers acquired via a referral are 18% less likely to leave a business. In the end, this means more loyal, high-value, long-term customers for a fraction of the cost of a paid campaign.
Compounding Growth
In the United States, 81% of consumers' purchase decisions are influenced by social media referrals from people they know. What this means for businesses is someone else is marketing for them to large but targeted audiences. For companies looking to grow quickly, a social media referral program is a terrific way to kickstart that growth. One tweet by an industry influencer could induce rapid-sharing and, as a result, a large influx of consumer interest.
In all, referral marketing offers small businesses low-cost or even free personalized campaigns, instant customer trust, more high-value customers, and compounding sales growth. However, despite the proven benefits, only 33% of businesses have a referral program—even though studies show 83% of happy customers are willing to give referrals. As a result, only 29% of happy customers refer friends to the companies they like.
Who Referral Marketing Is Right For
Referral marketing programs best suit businesses that offer products that are proprietary or unique and aren't available for mass sale. In these cases, customers must take a risk to try something new. To break through this hesitation, restaurants, ecommerce, specialty service and retail, and business-to-business (B2B) businesses can all cut acquisition costs and compound growth via referrals.
Here are five business types for which referral marketing is best suited.
Specialty Retail Businesses
People choose the stores they frequent based on factors like their budget, the unique items offered, familiarity with store employees and brands offered, and proximity to their homes or workplaces. Asking them to deviate from stores that already meet their needs to try something new is often seen as an inconvenience. However, a recommendation from a friend who attests to another store's ability to meet their needs better can often encourage them to switch stores.
Local Service Providers
Many people are reluctant to try new service providers because they haven't been able to assess their internal expertise. Local service providers can offer free trials or discounts for first-time customers to judge their services, but they must still market these incentives to get people to invest in them. Alternatively, businesses can cut promotional costs via a referral program, which offers a testimony that prequalifies the product as a valuable time investment.
Ecommerce Retail and Service Stores
Ecommerce stores are vulnerable to the fact that people can't touch and try on items before buying. Some, like service or software providers, get around this by offering free trials. However, for online stores that sell items like clothing, free trials would mean giving away full-price products. A cheaper way is to encourage product recommendations, or referrals, from someone who has already tried their products, accompanied by a discount offer.
Restaurants
Many consumers tend to fall back on familiar restaurants to which they habitually take their families or friends. So, they often need a nudge from a family member or friend before considering a break from routine to try something new. A referral program pulls local diners out of their same-old rut and encourages them to try a new cuisine.
Business-to-business Companies
B2B companies often sell contracts or big-ticket items. Before getting locked into paying a large sum, people want to know they can trust a new company to offer quality products or services. Because people trust recommendations from people they know, a referral program is often more effective than a direct-to-client advertising or marketing campaign.
How to Do Referral Marketing in 5 Steps
To create a referral marketing program, begin by creating an exceptional product and customer experience. With those in hand, choose your referral program incentives for both your referrers and those they refer. Finally, identify who your referrers are and make it easy for them to join your program.
Here's how to do referral marketing in five steps.
1. Create an Exceptional Product Experience
Begin by defining your unique value proposition (UVP). What does your company offer that others don't? Bolster your uniqueness by telling a story around your products or tweaking them to boost their value. These updates do not have to be significant, but enough to make them stand out from competitor products. If you do not have the budget to make these changes, consider pairing your products with a unique charitable campaign.
For example, the founder of online shoe retail company TOMS, Blake Mycoskie, developed his business model after visiting Argentina and learning of the people's struggles there. He now donates a pair of shoes for every TOMS purchase. It's a story worth telling a friend, and it encourages people to give to a worthy cause by making a purchase. Thanks to this effort, the company is now valued at $625 million and has given away 45 million pairs of shoes.
2. Provide an Exceptional Customer Experience
Like your products, you can't just offer a good customer experience; it has to be a perfect customer experience that your competitors can't top. To assess your customer experience's strengths and weaknesses, begin by talking to your employees about customer praises and concerns. Next, reach out to customers themselves and ask them about their experience. Finally, use this insight to perfect it.
Ask Employees About Your Customer Experience
To begin assessing your customer experience, talk to your employees—including your customer service or customer support representatives. Ask them what common customer experience complaints are. Given that customers often contact them when a problem arises with a company product or service, they likely will offer more complaints than kudos. Don't get discouraged—make a note of these complaints and use them as an opportunity to improve.
Send out a Rate-Your-Experience Survey
Send a survey to your customers. Google Forms offers a free customizable survey you can build and send to existing customers via a link. Since these customers still buy from you, they're likely to offer more positive responses. Use open-ended questions to help them open up and ask them to rate their likelihood of referring your company based on their customer experience. Finally, offer a limited-time incentive, like a gift card, to entice people to fill out the survey.
A sample survey might include the following questions:
What do you like about our customer service?
What do you not like about our customer service?
Describe a customer experience you've had with our company that stands out to you.
In what way do you think we could best improve our customer experience?
On a scale of one to 10, how likely are you to refer a friend to our company based solely on the overall customer experience you've received as a customer?
Once your survey responses are collected, make a list of complaints and the likelihood each customer will refer you. The less likely they are to refer you, the more work you should put into fixing the problems they articulate.
Perfect Your Customer Experience
Review the list of weaknesses gathered from the above sections and brainstorm ways to turn them into positives. For example, many companies offer standard return policies, but few go the extra mile, which you can do to set yourself apart. A wedding planning company may elevate their customer service by sending out handwritten "Happy First Anniversary" cards to past clients, for instance. Be sure all improvements touch customers in a personal way.
3. Choose Your Incentives & Number of Recipients
Now that you have perfected your share-worthy product and customer experience, it's time to develop your incentive. This will help take you from the average 29% referral rate most companies earn, up to an 83% referral rate, which is the average number of people who are willing to refer a friend to the companies they love. The incentive you offer depends on the type of product you offer but, in all cases, you should reward both the referrer and their prospect.
Choose Referrer Incentives
Incentives should motivate your customers to purchase more. However, if they are only likely to purchase once, rewarding them only if they purchase more is likely to annoy an otherwise happy customer. Instead, consider offering them cash rewards for referrals. Meanwhile, repeat customers or subscribers often value an incentive that will make their next purchase or renewal more affordable. Consider both of these as you create your unique incentive.
Here are a few guidelines to keep in mind when deciding on your incentives:
Use cash incentives for one-time purchasers: If your company product is one people only purchase once or rarely, consider offering a cash incentive. For example, Tesla offers a $1,000 cash reward for each referral. Since customers aren't likely to purchase another Tesla right away, making them wait to receive a discount incentive would just frustrate them and so discourage them from referring again.
Consider discounts for repeat purchasers: A percentage-off discount on a future purchase prompts customers to move forward with purchasing the products they habitually buy. Just be sure not to limit this discount to any particular product. A nonspecified discount is more likely to encourage them to spend it on whatever they need—and encourages loyalty by giving them the ability to choose how to use it.
Evaluate free month offers for subscribers: Many subscription-based companies, like software companies, offer a month free to those who refer a friend. This encourages them to continue on as a subscriber and even try features they otherwise wouldn't have, thereby increasing the chance they'll upgrade in the future.
Choose Recipient Incentives
Many of the most successful referral marketing programs offer an incentive to both the referrer and the referral recipient. This both encourages referrals and incentives the recipient to move forward with becoming a customer. As you consider your incentive for potential new customers, consider what would be most valuable to them, and what entry-point products or services they should apply to. The above guidelines are a helpful starting point.
4. Identify Potential & Current Referrers
Your process for identifying potential and current referrers should be twofold. First, use analytics tools and reports to identify both the businesses and influencers who are sending customers your way already. Next, identify current customers who you are confident would offer a positive referral if they became a referrer. Compile a list of all three types of referrers.
Identify Referring Businesses & Influencers and Set Up Referral Offer
Free small business analytics tools like Google Analytics and SEMrush offer reports to show you what partner and influencer websites are referring people to your website. From there, you can make a list of blogs and influencers with which to connect and decide on a win-win referral program.
For example, find referring sites using a free SEMrush account. Once you've signed into your account, type in your referrer's domain in the search bar, then click the search button. Scroll down to the "Referring domains" report and make a note of those websites that are sending customers your way. Click "Full Report" to access a longer list. Write them down or click the "Export" button to capture them. You'll likely find a mix of both business and influencer blogs.
Once you know who these referrers are, you can make a formal offer. A referral marketing campaign in this setting might share profits with partners or influencers who successfully refer a new customer to your company. You would need to discuss with each partner what referrals terms best serve them.
Identify Satisfied Customers
To identify satisfied customers, first ask your employees who they would suggest, then gather data from your customer relationship management (CRM) software or customer records. Both will offer unique data to help you find as many satisfied customers as possible.
Your sales representatives should be able to tell you who your satisfied customers are and who has come back for subsequent purchases. Your strongest referrals will come from customers who have used your products or services on a long-term basis and have tried more than one of them. People are more likely to trust a long-time customer referral over someone who just had one positive experience.
If you use a CRM software, dashboards within can help you identify customers who may offer positive referrals. For example, most CRMs allow you to see customers who made more than one purchase and what conversations they had with customer support, if any. Many will even let you view what customers have said about your company on social media. This information can help you put together a list of potential referrers.
Make it Easy for Customers to Refer Your Brand
How you ask customers to refer you depends on your business type and size. A small, primarily brick-and-mortar service business can ask for referrals via email or direct mail. A brand that attracts most of its customers via their website or social media, however, would do well to use a referral software like ReferralCandy.
Here are three ways to invite customers to join your referral marketing program.
Ask Customers via Email
If you own a very small business, like a freelance consulting business or small-town housecleaning business, the invite doesn't have to be elaborate. Using the referrer list you put together above, send a simple email telling your satisfied customers the terms of your referral program and the rewards they and their referee stand to gain. Tell them potential new customers have to give their name in-store or when they call you to redeem the offer.
For business partners, search for the business on LinkedIn to access a list of their employee profiles. Look for the head of partnerships or business development. If they don't have their email listed in the contact section on LinkedIn, use Hunter.io to find their email address. Send a brief email telling them customers are coming to your site from their site, and you'd like to reward them for their mentions and referrals. Then, ask if they'd be willing to schedule a call to discuss.
For influencers, use the same method for business partners to find the influencer and their email. Then, contact them via email, explain your desire to partner with them and why, and, finally, set up a call to discuss. Be brief but friendly.
Send a Direct Mail Ask
For brick-and-mortar stores, direct mail to loyal customers may be the simplest way to ask for and verify referrals. Postcards can include a line for the referrer's and recipient's name. Once they fill it out, a customer can give the postcard to a friend. From there, recipients can bring the card in-store to purchase and receive their incentive. Once the new customer redeems their incentive, reach out to the referrer to offer them a reward for their referral.
For help with this, use a company like Opportunity Knocks to customize and send out referrer postcards to those customers who made the list in step 4. As you customize it, include a space for them to write in their name and the name of a person they're referring. Also, note that the new customer must bring the postcard with them to redeem the offer.
Implement a Referral Marketing Software
If you earn most of your customers via your website and have a lot of customers, you might start with the steps above to invite your best customers to your program. But, to keep it going, referral marketing software might be the easiest way of implementing your program. For example, ReferralCandy allows you to connect your website and online store to their software, then automate your referral marketing program.
To set it up, sign up for a free ReferralCandy trial. If, as many online businesses do, you have a Shopify store, click the "Connect with Shopify" button. You will be asked to insert your Shopify store web address. Once you've typed it in, click "Start free trial." You will be taken to your Shopify store. Log in and, on the next screen, click "Install App." Once it's installed, you'll be asked to choose your password.
From there, you can start setting up the Shopify referral process. You can choose your incentives and use one of their templates to create a referral email. From there, you can embed a form on your website for people to use to invite new customers. It also offers widgets that pop up in the corner of your website and popups forms that invite people to refer new customers at checkout. If you don't use Shopify, check the ReferralCandy website for setup instructions.
Top 3 Referral Marketing Examples
The top referral marketing campaigns make it easy for existing customers to refer new customers and offer compelling incentives for both referrers and prospective new customers. Dropbox, Amazon Prime, and Airbnb all do a great job of offering a compelling referral marketing campaign that brings in eager customers; details about their programs are below.
Here are three of the top referral marketing campaigns.
Dropbox
Dropbox, an online storage service, launched a 2010 referral campaign offering more storage for both the referrer and referee if a new customer was acquired as a result of a customer referral. To kick off the campaign, Dropbox sent 2.8 million direct referral invites to members with the terms of the referral incentive and an "Invite a friend" link.
Once a new customer signed on, they received a thank-you email with an enclosed link for them to also invite their friends to receive even more storage. The ripple effect took the company from 10,000 customers to 4,000,000 customers in just 15 months.
Airbnb
Airbnb is a hospitality company that allows people to rent out their own homes to travelers. Their referral program offers a $25 travel credit to new customers when they take their first trip. Referrers also receive a $75 credit when new members host a guest for the first time. Due to this program, the company nearly doubled its revenue in the program's first year. By 2015, it was valued at around $25 billion.
To initiate the program, Airbnb kept costs low by simply sending out an email to existing members with an enclosed referral link. This low-cost campaign was effective because it both gave an incentive to existing members and referred customers once they signed up. Furthermore, the company only paid for referrals after a new customer was making them money, so the new customer was helping pay for their own acquisition.
Amazon
Amazon used a referral marketing program, one of the lowest-cost marketing programs, to target their highest-value customers. Those members—part of Amazon Prime—spend almost twice as much as other Amazon buyers. The Amazon Prime referral program offered referrers a $5 credit whenever they invited a new Prime member who then joined and purchased an item under the program.
In implementing a referral program, Amazon successfully grew its roster of high-value customers. Plus, the referrer wasn't the only one who received savings; new customers gained access to multiple savings options like free shipping and exclusive deals. In the end, it was a win-win-win. Amazon earned more high-value customers, and both the referrer and new Prime member were rewarded with extra savings.
Top 3 Small Business Referral Marketing Tools 2019
Referral marketing should allow businesses to save time and money while running a marketing program that converts. If your staff spends time sourcing hundreds of potential referrers. However, your program is counter-intuitive. Referral marketing software automates the process to save time. We reviewed 25-plus small business referral marketing tools to land on the top three based on price, ease of use, features, customer support, and reviews.
Here are the top three small business referral marketing software programs for 2019.
1. Ambassador: Best for Multicampaign Capabilities

Ambassador is custom-priced referral marketing software that stands out by offering multicampaign capabilities and customer segmentation. You can create campaigns for each customer segment using their predesigned templates and easy-to-use visual editor, then send referral promotions via email, web, mobile, in-app, and in-store. Plus, their analytics tools allow you to A/B test almost every element of your campaign. Click here to schedule a demo.
2. ReferralCandy: Best for Ecommerce Stores

Starting at $49 per month, ReferralCandy is referral software that stands out by offering integration with ecommerce stores, including Shopify, Magento, and WooCommerce. It allows you to set up automatic pop-ups that appear at checkout after a purchase and prompts customers to refer a friend. Also, sales and traffic insights allow you to track top referrers and referral-based sales. Click here for a free 30-day trial.
3. Referral Rock: Best for Mid-sized Companies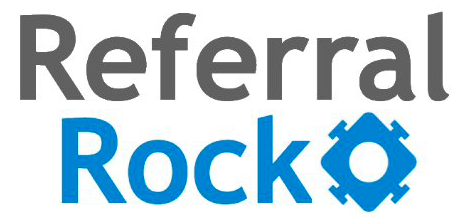 Referral Rock is referral software starting at $200 per month. It allows you to display invites on Google, social media, short message service (SMS), and email, or set up personalized landing pages. It specializes in dual-sided rewards in which the referrer and new customer both receive an incentive. It is best for mid-sized companies with cross-platform marketing in place as well as a large budget and audience to accommodate big referral programs. Click here for a free 14-day trial.
Top 3 Referral Marketing Pro Tips
The best referral marketing programs allow customers to refer friends easily, target customers who already have a positive relationship with your business and are backed by a winning product. We asked the pros for their top referral marketing tips, and here's what they had to share.
Here are three referral marketing tips from the pros.
1. Allow Referrers to Invite Customers Via Their Preferred Channels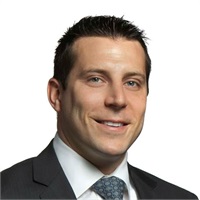 ---
2. Target Customers With Whom You've Developed a Relationship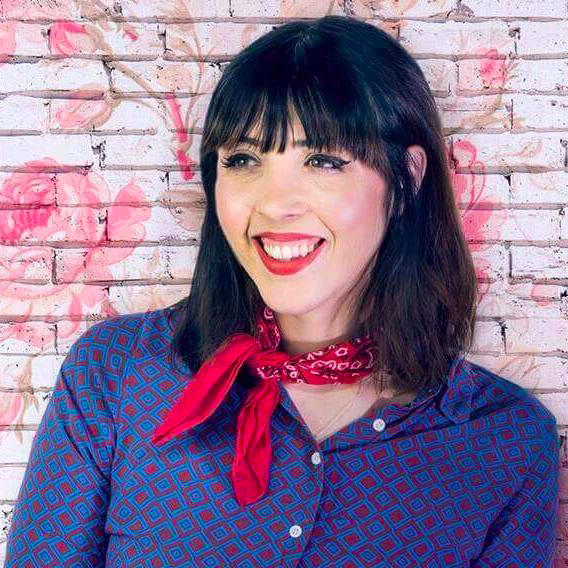 ---
3. Start by Perfecting Your Product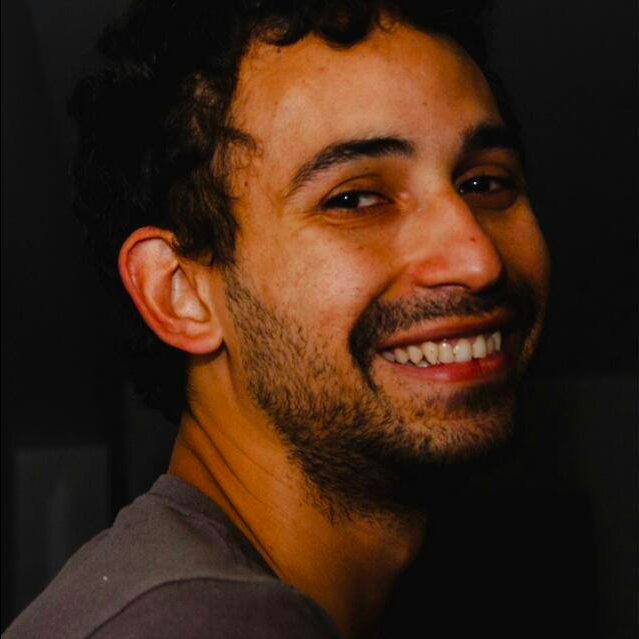 ---
Frequently Asked Questions (FAQs)
What is referral marketing?
Referral marketing is the process of encouraging existing customers to recommend your company's products or services to a friend, usually incentivized by a company credit or a free product upgrade. It is effective because it is a low-cost marketing strategy that taps into the most powerful form of marketing: word-of-mouth marketing. Companies often leverage existing customers, partners, and influencers to encourage more referrals.
Why does referral marketing work?
When offered by a friend, 92% of consumers trust product recommendations. Your referrers also know the people they refer and the reasons your company meets their needs. Because referrers are incentivized to earn the company a new customer, they are likely to offer reasons why new customers should consider their invite, creating personalized one-to-one campaigns from a trusted friend. As a result, on average, referred customers are 400% more likely to buy.
How do you do referral marketing?
To set the stage for a successful referral marketing, first ensure that your company offers share-worthy products and customer experiences. Then, choose an incentive that will encourage existing customers to invite friends to become customers and new potential customers to buy. Once the incentive and share-worthy factors are in place, identify who your likely top referrers are, then make it easy for those people to begin referring new customers.
Bottom Line: Referral Program
Referral marketing is used to invite satisfied existing customers to refer their friends and contacts to your business. The referrer is offered an incentive to refer more people, and the people they refer are offered an incentive that prompts them to buy. To set up a referral marketing program, first ensure you have a share-worthy product and customer experience, then develop a list of referrers and ask them to refer your company.
The best referral marketing cuts marketing costs by rewarding customers for doing your marketing for you. For more savings, consider expanding your program by automating your efforts. For $49 per month, referral marketing software like ReferralCandy offers the ability to set up invites anywhere on your website and send quick follow-up emails with referral program details. Click here for your 30-day free trial of ReferralCandy.