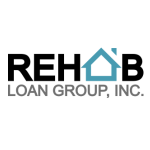 Rehab Loan Group, Inc. is a licensed California finance lender that specializes in high-leverage loans to flippers in Southern California. It offers customized loan types and rates. It lends up to 80 percent of annual rate of valuation (ARV). It charges a loan fee of 8 percent. They are rated four stars based on two Google reviews.
Lender Information
| | |
| --- | --- |
| Business Name | Rehab Loan Group, Inc. |
| Business Website | rehabloangroup.com |
| Business Address | 3585 Main Street, #208, Riverside, CA 92501 |
| Business Phone | 951-684-2553 |
| Business Email | info@rehabloangroup.com |
| Social Media | |
Rehab Loan Group, Inc. Rates & Terms
Types of Properties
Non-owner Occupied Properties Only
Loan Amount
No minimum and maximum amount indicated
LTV
Up to 80% of ARV
ARV
Up to 80%
Interest Rates
Varies per project and borrower
Lender Fees
Loan Fee: 8%
Loan Terms
105-day initial term
Minimum Qualifications
Documentation needed:
- Articles of organization/incorporation
- Corporate statement of information
- Bylaws/operating agreement
- Fully executed purchase agreement (must be signed by both buyer and seller)
- A line item budget of the rehab project or contractor bid
- Schedule of rehab milestones (line item budget broken into phases/milestones)
- Escrow instructions
- Estimated closing statement (from escrow)
- Preliminary title report
Typical Time to Funding
Not indicated
Other Financing Available
Rehab loans
Hard money loans
*Exceptions may be granted. Lender information is updated often; however, exact lender terms may have changed.
Popular Hard Money Lenders 2019
| Lender | Best For |
| --- | --- |
| | Investors who want competitive rates and fast funding for residential fix and flips |
| | Landlords wanting to refinance or grow their rental portfolio |
| | Short-term investors looking for a good residential fix-and-flip hard money loan option |
| | Investors who want great customer service with a local bank feel from a 44-state lender |
| | Fix and flippers who want an alternative to LendingHome, but with a commercial component |
States Currently Lending In
California
Work For Rehab Loan Group, Inc.? Claim This Page.