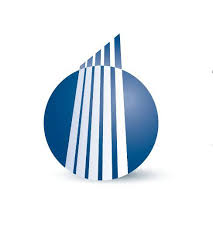 Reliant Funding is a merchant cash advance (MCA) platform that allows business owners to apply for loans that may be approved within hours of application. It provides businesses with merchant cash advance funding with no compounding fees and accruing interest. We compiled Reliant Funding user reviews from around the web and determined that they generally have negative ratings. We also compared the most popular pricing options available. Ready to learn more? Visit Reliant Funding.
Summary of User Reviews
What Reliant Funding Does Well
Users who gave Reliant Funding a positive review said that it is easy to get merchant cash advance approvals — as long as requirements are complete. People also said that Reliant Funding's representatives are professional and helpful.
What Reliant Funding Does Not Do Well
Users who gave Reliant Funding a negative review said that they find the cost to get a loan too high for their needs.
Most Helpful Positive User Review
One user who gave Reliant Funding a positive review on Trustpilot said that he likes how the platform provides a great source of additional funds whenever his business needs it. He also shared that he likes the great customer support he gets from Reliant Funding.
Most Helpful Negative User Review
One user who left a negative review of Reliant Funding on Trustpilot said that he does not like the high interest rates he has to deal with when getting loans from Reliant Funding. He thinks that it is not a beneficial setup as his business just started operations.
Reliant Funding Pricing
Reliant Funding allows business owners to loan between $5,000 to $500,000. However, the company determines their fixed cost based on the nature of the business' situation and needs. There are no hidden fees or accruing interest, as well as application charges that come with the merchant cash advance from Reliant Funding.
Top Merchant Services Providers 2019
Reliant Funding Features
Check out the list below for some of Reliant Funding's features.
Fast approval within hours of application
Simple application process
No personal guarantee required
Useful Reliant Funding Resources
Best Merchant Cash Advance Providers 2017: RapidAdvance vs. Credibly vs. Fora Financial – Want to know which merchant cash advance provider is best for your business' needs? Read this article where we compared our top 3 choices to help you decide.
Best Unsecured Business Loans for Small Businesses 2017 – Some borrowers opt to forgo personal collateral when making a loan. In this article, we discussed the best unsecured business loans that you can consider.
Kabbage vs. OnDeck Capital: Who Offers the Best Business Loans? – Kabbage and OnDeck Capital are our top picks for short term business loans. Read this article to find out each provider's rates, terms, and qualifications.
Reliant Funding FAQ
Will my credit history be reviewed when applying?
Yes, an applicant's credit history is reviewed during the application process but Reliant Funding claims that it is not the primary deciding factor for pricing and financing approval.
How do I know if I'm qualified for a merchant cash advance?
Qualifying for a merchant cash advance is easier if:
You've been in business for at least a year.
Your minimum business sales are at $10,000 per month.
You have no open bankruptcies.
If approved, how do I pay back my Reliant Funding merchant cash advance?
There are two ways to pay back a merchant cash advance:
Reliant Funding collects a mutually agreed amount upon payment from your business' daily sales via credit card
Both parties agree upon a pre-scheduled Automated Clearing House (bank-to-bank transfer) withdrawal from your business account.
Reliant Funding Overview Video
This video provides an overall background on what Reliant Funding can do to help businesses get the funds they need, when they need it.
Compare Reliant Funding Competitors
Not sure if Reliant Funding is the right fit for you? Read our reviews of all top merchant cash advance.