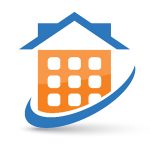 Rent Manager is a property management software with integrated accounting and marketing solutions that allows users to manage their properties in a single platform. The software can be used for all types of properties of any volume. We compiled user reviews from around the web and determined that Rent Manager has mostly positive reviews. We also compared the most common pricing options for small business owners.
Want to know the top rent management software for small business? Read our Rent Manager alternatives guide.
Summary of User Reviews
What Rent Manager does well:
According to the positive reviews online, users like Rent Manager because their customer service is quick and responsive. They also like that the software helped their business increase their sales and conversions because of its marketing features. Some users mentioned that the migration of their data from their previous software into Rent Manager was easy and seamless.
What Rent Manager does not do well:
According to the negative reviews online, users find it difficult to use the interface. Some users also complained about the price of the software.
Most Helpful Positive User Review
According to one positive review on Software Advice, the user liked how Rent Manager transferred all their information from their previous software without any issues. He also liked the in-depth financial reports and other customizable options. The user loved the tutorials from RM University.
Most Helpful Negative User Review
One user complained about how tiring it was to have to use the mouse to do everything. He said that he wished that Rent Manager would add more keyboard functionality to make their data processing easier.
Other Rent Manager User Reviews From Around the Web
Here are a few other resources for finding helpful Rent Manager customer reviews. We rated the review sites on a scale from poor to excellent based on how trustworthy and useful the reviews seemed.
User Review Website

Average Rating

Number of Reviews

Quality of Reviews on Website

Software Advice

4 out of 5

97 reviews

Good

Capterra

4 out of 5

97 reviews

Good

Featured Customers

4.2 out of 5

14 reviews

Good

*Average ratings as of September 8th, 2017
Rent Manager Pricing
Rent Manager does not publish their pricing plans on their site, but a third party website said that they have a one-time activation fee of $195 and a monthly subscription fee which costs $75 per user. Interested users have to request customized pricing from Rent Manager. They offer a free demo of their services.
Rent Manager's features include:
API Integration
ePay Processing
eChecks
Phone Broadcasts
2-way Text Messaging
Virtual Post Office
Report Writer
Mobile Applications
Web Portal Suite
Web Developer Suite
Web Template Suite
Check Scanner
Hand-held Meter Reader for Utilities
Compare Rent Manager Competitors
Not sure if Rent Manager is the right property management software for you? Check out our property management software buyer's guide comparing three top providers.