Jeremy Marsan
Participant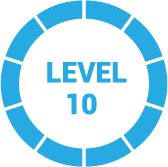 1 year, 6 months ago
I personally think its better to promote your business name for 2 key reasons:
1. It's much easier to expand & hire other agents
2. It's much easier to sell your business, should you ever decide to
On the first point, when you brand your business around your own name, there becomes a certain expectation that clients will work with you specifically. If you're a solo practice, this isn't a big deal. But if you eventually want to hire additional staff – admin assistants, agents, etc. – there becomes a certain disconnect with clients.
On the second point, it's much harder to sell or transfer ownership of your business when it's branded under your own name.
I recommend reading our full guide on real estate branding, which covers these ideas, and additional tips, in more detail.
1 Reply