Jeff White
Moderator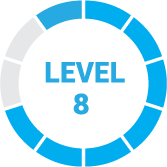 1 year, 6 months ago
Hi Nicole!
It sounds like you've got an excellent start to the process of getting a loan for your commercial real estate project. You're a prime borrower with access to funds for a down payment, and a solid business plan with some business history. That's what is required for an SBA loan, which is probably the loan program that will give you the most affordable rates and the longest repayment terms, helping with your goal of lowering your yearly office space cost.
You'll need at least 10% down to get approved for a loan. You can check out the latest commercial real estate loan rates, or just check out our guide to SBA Loans to learn more. Our recommended loan provider is SmartBiz, who can get you funded for an SBA loan up to $5 million, and they do it much faster than other SBA loan providers we've personally worked with.
Please let me know if you have any more questions!
Best,
Jeff
1 Reply