Priyanka Prakash
Spectator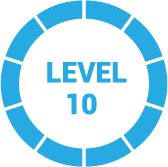 1 year, 6 months ago
Hi Noor,
Here's a response from Laura Handrick, our HR writer:
Thank you for your question. I would need to know a bit more about your situation, before making a recommendation best for your specific organization. However,
Oracle and SAP are Enterprise Resource Planning (ERP) software systems that typically require you to configure your data, hire consultants and take months to implement. I've used both.They're great for large companies who have thousands of employees and need to integrate data. But they're far too expensive for a small business.
Fit Small Business targets our reviews to small business owners, and if you're looking for an HR system, we provide a review between BizMerlin, Bamboo and WebHR that we recommend you take a look at. We recommended BizMerlin overall, but you'll find excellent information to help you make your decision.
Good luck!
1 Reply