Crystalynn Shelton
Moderator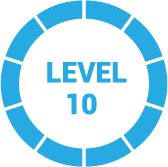 1 year, 8 months ago
Hi Hector,
You can do one of two things:
1. Record the refund back to the original expense account (diesel fuel).
2. Set up an account called Diesel refunds and record it to this account.
Unless there is a reason why you need to track these refunds separately, I recommend going with option #1. Since the original transaction was recorded to diesel fuel, the refund should be recorded there as well. This will ensure that your diesel fuel expense account will show the actual amount spent on your profit and loss statement.
Thank you for reading!
Crystalynn Shelton
1 Reply