Crystalynn Shelton
Moderator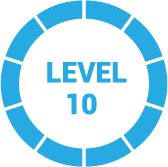 1 year, 7 months ago
Hi James,
I could not tell from your post if you are using QuickBooks Desktop or QuickBooks Online. At any rate, if you are using QuickBooks Online, we have a free QuickBooks Course that will walk you thru each step to get your business setup. The course includes both written instructions along with videos that will show you how to do everything in QuickBooks. You can access that course by clicking on the link below:
If you happen to be on the QuickBooks Desktop version, you can find articles and videos on the QuickBooks Learn & Support page here:
https://quickbooks.intuit.com/learn-and-support/#section-2
Finally, if you prefer to get some help from a QuickBooks Pro, read the following article which provides you with a number of resources to help you find a local expert:
The last piece of advice I will give you is don't try to enter all of your information from past years. As long as you have filed your tax returns, just stick with entering info for the current year.
All the Best-
Crystalynn Shelton
1 Reply