Jeff White
Moderator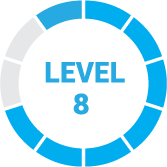 1 year, 8 months ago
Hi Anna!
Thanks for your question! While anything is possible and everything is fair game during the sale of a business, this doesn't sound like a typical arrangement. Negotiations are typically a back and forth, and you should push back on things that you're not comfortable with. You're the one with the asset currently that your buyer potentially wants. So you do have some leverage there.
Typically a sales price is offered off of basic financial information (not detailed P&Ls or accounting records). From basic financial information a buyer will give a letter of intent offer with a potential sales price, if everything looks the way they expect when they get into the business to do their due diligence. Once you agree to that, and an NDA (non-disclosure agreement) is signed, then you typically give the buyer access to more detailed information.
During this time is when you should expect a potential price negotiation, because a letter of intent is not binding. But there is generally a time restriction (30-60 days) for them to go through their due diligence and finalize a purchase agreement, which is binding. The purchase agreement will have the final sales price.
Sales are structured many different ways, and depending on the nature of your business there might be a necessity to have tiered payments, but it shouldn't be because of a fear of clients not transferring. That's the nature of buying any business and his operations could be what prevents the client from transferring. Then you've lost revenue from a client and lost out on part of your sales price. That's not typical.
If you have any more direct questions please list the type of business and some basic parameters so we can discuss further.
Good luck!
Best,
Jeff
1 Reply