Evan Tarver
Moderator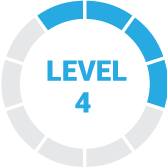 1 year, 7 months ago
Hi David,
First off, I want to send over positive thoughts to you and your family. I own property in Austin and have friends in both Houston and Miami and know how devastating the hurricane has been.
That said, I'm not sure if SBA loan and other types of mortgages will have lower interest rates for hurricane victims. This is because most of these loans are regulated by strict FHA guidelines that have minimum interest rate floors as well as specific qualification requirements. However, if current rates are really at 3%, then you're already getting a very low rate. I would lock that rate in asap if I were you. Currently, interest rates are rising and it's not uncommon to see rates that are 4.25%+.
Regarding disaster relief, I do know that the House just passed a $7.85 billion disaster relief fund for the hurricane, which you can find info on via articles like this (http://nypost.com/2017/09/06/house-passes-7-85-billion-aid-package-for-hurricane-harvey-victims/).
I hope this helps a bit and keep your head up!
– Evan
1 Reply