Crystalynn Shelton
Moderator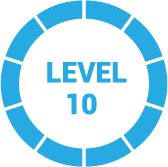 1 year, 6 months ago
Hi Omar,
I'm not sure if you are aware, but you can actually rename/number your accounts in QBO pretty easily. However, if the change you are making goes well beyond that, then a new QBO company file may be the best solution. With that said, here are the things I recommend you do: (not necessarily in this order)
1. Make the change effective at the beginning of a month or a quarter. Having a clear start date of the "new" accounts will help you if you determine whether or not the change in accounts caused the problem.
Run the following reports in the existing QBO company file so that you can run them in the new QBO file and make sure that they match:
Balance Sheet
Income Statement
A/R Aging
A/P Aging
2. Bring over all balance sheet account balances as you mentioned for every account except A/R and A/P. For these two accounts, you should enter all of the details for open invoices and outstanding bills into the new QBO company file to establish these balances. This will allow you to easily apply payments.
3. Import your existing customer, vendor and products and services list so that you don't have to enter this info manually. Below, are video tutorials that will walk you thru how to easily do this:
a. How to set up customers: https://fitsmallbusiness.com/set-up-customers-quickbooks-online/
b. How to set up vendors: https://fitsmallbusiness.com/set-up-vendors-quickbooks-online/
c. How to set up products & services: https://fitsmallbusiness.com/set-up-products-services-quickbooks-online/
4. Import your brand new chart of accounts list. Here is a video that will show you how:
I hope everything goes well and thank you for reading!
All the Best-
Crystalynn Shelton
1 Reply