Crystalynn Shelton
Moderator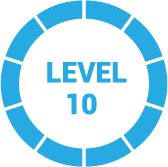 1 year, 7 months ago
Hey Charles, I just responded to your other post; see my reply below:
Hi Charles,
I'm glad you enjoyed the bookkeeping guide. As a matter of fact, we are in the process of launching our own section specifically geared towards helping bookkeepers get their businesses up and running. I currently teach a QuickBooks bootcamp 4-5 times a year and over 50% of the students are launching a new career as a bookkeeper; so the demand for this kind of info is high.
I'll be sure to check out your website, tell my students about it and keep you in mind as a source for a future article.
Thanks again,
Crystalynn Shelton
1 Reply