Jeremy Marsan
Participant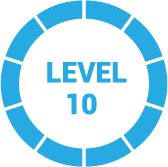 1 year, 9 months ago
Hi Helen,
Unfortunately there is no way to 'edit' a domain name, besides purchasing a new one. However, this is not very expensive (only ~$10/year), and they're sometimes even provided free for a year from your website host (although be sure to look-out for fees in subsequent years).
If you're able to get access to the old website, you should be able to connect a new domain easily. However, it's worth considering starting a new website from scratch… especially if the old site is using an outdated platform. Many new website builder services like Weebly, Wix or WordPress are considerably easier and less expensive than their older counterparts.
To get started, I recommend checking out our guide How to Make a Small Business Website in 5 Simple Steps, which walks through the various options, and the steps involved.
1 Reply