Maggie Aland
Moderator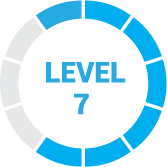 1 year, 8 months ago
Hi Joseph,
If you want to get the most bang for your buck, I would recommend advertising on Google. With Google AdWords, you can show an ad for your business when users search certain keywords, such as "computer programmer near me".
Plus, you can set a daily budget so that you don't spend more than you want to. You also only pay when someone clicks on your ad and visits your website.
Learn how to get started with our guide to Google advertising.
Hope this helps!
Maggie
1 Reply