Laura Handrick
Moderator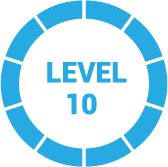 1 year, 6 months ago
Hi Katie, if you're asking if you can change her start date from January 1, 2014 to some other date, the answer is no, as the hire date is the official date that she began work.
Leave eligibility is based on the current year, so her 2014 start date would be irrelevant as long as she had met the 2015/2016 work hour requirements to go on FMLA as of September 2016.
Her start date remains in January. The only thing that changed is that she came back from FMLA leave in November. Because she never ceased being 'employed', even while on leave, there's no need to change her start date.
Please let me know if I've understood and answered your question. Thank you for posting.
Laura
1 Reply