Laura Handrick
Moderator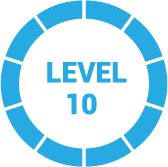 1 year, 6 months ago
Bill,
It depends.
Whether you pay her or not depends on what's published in your holiday pay policy or in your handbook. For example, if your holiday pay policy states that full time employees are paid for Labor Day and Memorial Day, then yes, you have to pay her for that day as she is a full time employee (greater than 30 hours a week). If you have no such policy, then you may not have to pay her for that holiday, but you might consider doing so if you can afford to.
Then, going forward, you may want to avoid this scenario by updating your holiday pay policy and stating that "full time employees are paid for holidays only if the holiday falls on a day they are regularly scheduled to work". Of you may want to pay specific holidays only for those who work 40 hours or more, 32 hours or more, or 20 hours or more – whatever suits your business.
You can find more information in our article https://fitsmallbusiness.com/holiday-pay-policy/
Thanks for stopping by!
2 Replies