Jeff White
Moderator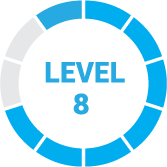 1 year, 6 months ago
Hi Nataliya!
Thank you for your post! We don't do direct phone calls, but we do have plenty of resources that can help you find the right financing option for you. We'd also be happy to answer any of your questions here on the forum!
For starts, you should check out our article on blanket mortgages. Then, depending on what types of projects you have there will be other resources you need to take a look at.
Some of the lenders that offer blanket mortgages, which are worth looking at, include CoreVest, Dividend America Commercial Lending, Centurion Equity Consulting, and First Commercial Funding.
Please let us know what specific questions you have!
Best,
Jeff
1 Reply