Jeff White
Moderator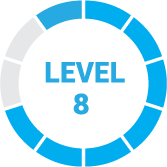 1 year, 8 months ago
Hi Annastatia!
We are not a lender or a direct loan provider. We offer in-depth research and advice in all things related to small businesses. Depending on what type of product financing you're looking for you could check out our articles on Purchase Order Financing, or take a look at how business credit cards could help you. Working capital loans are another solution that is often used to finance inventory for business growth.
We have other solutions as well, and if you provide some more information we can help point you in the right direction.
We're happy to answer any of your questions along the way to make the process easier for you as well! Good luck in your search!
Best,
Jeff
1 Reply