Evan Tarver
Moderator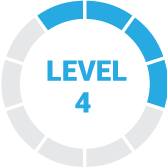 1 year, 6 months ago
Hey Ian,
Thanks for reaching out, and thanks for reading! I'll say off the bat that I'm not too familiar with the child tax exclusion law. However, I am very familiar with loans that finance distressed properties.
It sounds like what you need is a hard money loan. These loans are short, between 1 – 3 years, and typically don't have any early prepayment penalties. They lend based on a property's current value or expected future value after repairs. It sounds like regardless of what's used, your property is valuable enough to get the loan size you need.
For example, many hard money lenders offer loans up to 90% of a property's LTV. At $400k, you would only need an LTV around 50% to get the $200k you need. I'm not a lender myself but I'd imagine you'll find one who would be happy to issue a hard money loan on the property, even if it's uninhabitable. Remember that monthly payments are interest-only and the $400k asset itself is used as collateral, so there's not much risk for the lender.
For more information, I'd read our buyer's guide on the best hard money lenders: https://fitsmallbusiness.com/best-hard-money-lenders/
I would reach out to one of the partners in the guide and explain your situation. However, I'm not sure if there are any provisions with the parent-child tax exclusion law, and I always recommend consulting with a legal or tax professional just in case.
Overall, I think a hard money loan is your best bet. Let me know how it goes!
– Evan
1 Reply