Jeremy Marsan
Participant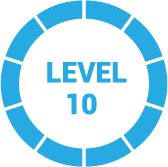 1 year, 6 months ago
Hi Anna,
I would avoid both options — pasting the press release in the body email, or attaching it as a document.
Best practice would be to include a link to the document — whether that's a dropbox link to the PDF, or a link to the press release posted on your website/another news site. This is because sending documents directly uses up more storage on the recipient's inbox. Editors tend to be irked by receiving attachments, and sometimes delete these messages outright.
Then, in the body email, make a personalized pitch to each news editor. This can be time consuming, but it's much more likely to be read if you address each editor personally, and find some connection that makes them interested in your press release. This might be a related article they published, or something they posted/reblogged that suggestsa similar interest.
You might also find our article on cold emailing helpful at this stage.
Good luck!
Jeremy
1 Reply